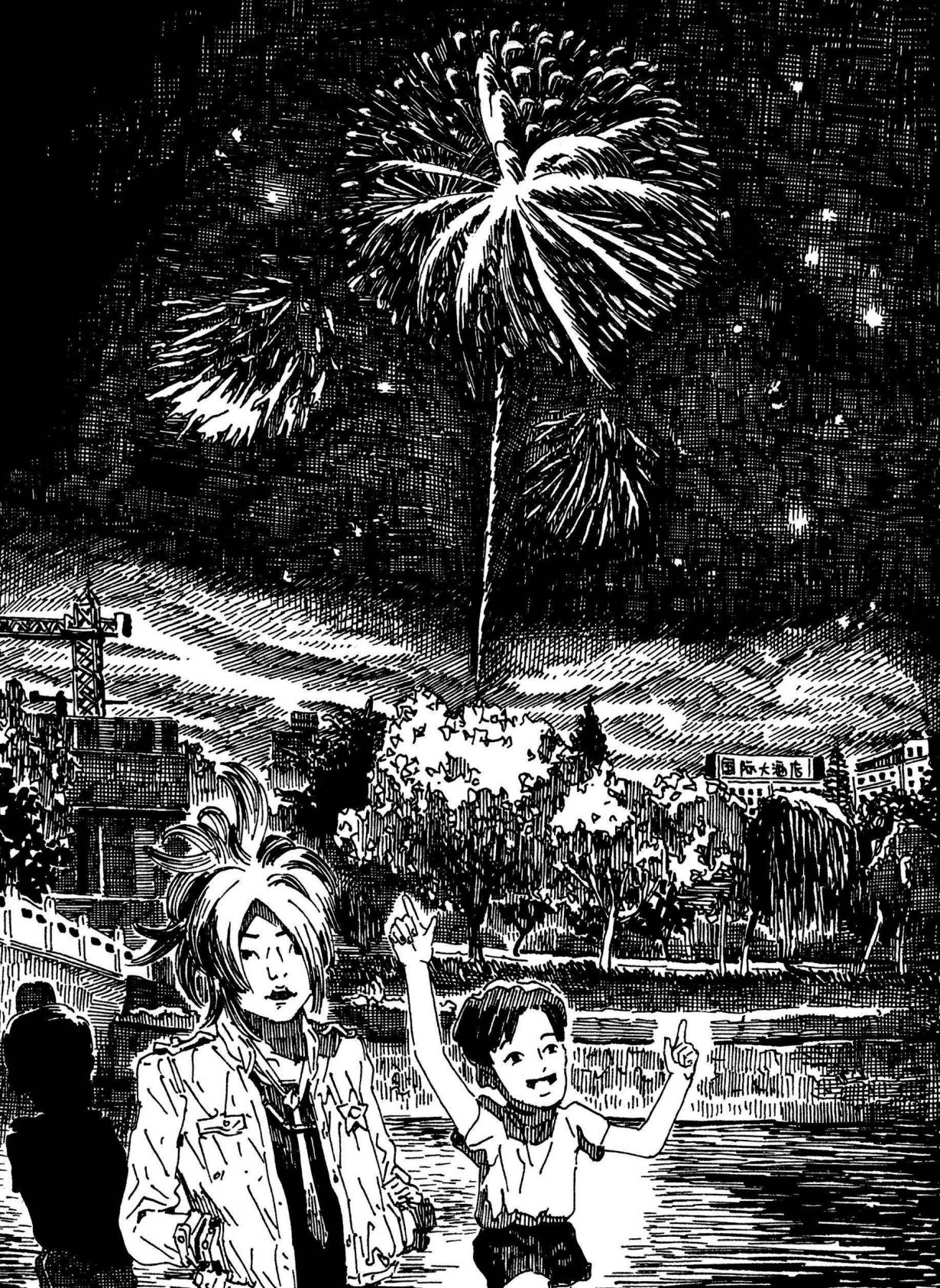 UFOs, giant elephants and a dog named Niu Niu feature in a magical debut comics collection
In this debut collection, Night Bus, Chinese comic artist Zuo Ma takes us on a deep dive into the inky depths of his subconscious. Eleven tales drawn between 2009 and 2013, which broadly cover national issues of rural urbanisation, the economic migration of young people towards cities and environmental pollution, but which are told through the personal accounts of an aspiring comic artist named Xiao Jun, are an exercise in magical realism. Characters and motifs blend throughout (Xiao Jun and his acquaintances, beetles, his family members and their pet dog Niu Niu), just as tendrils from one tale find their way into the next: for instance, a mysterious figure in 'Walking Alone' reappears much later, in 'Iwana Bouzu' (a retelling of a Japanese myth about a giant trout) and in 'A Story of Fireworks' (about a village's ban on lighting rockets on New Year's Eve).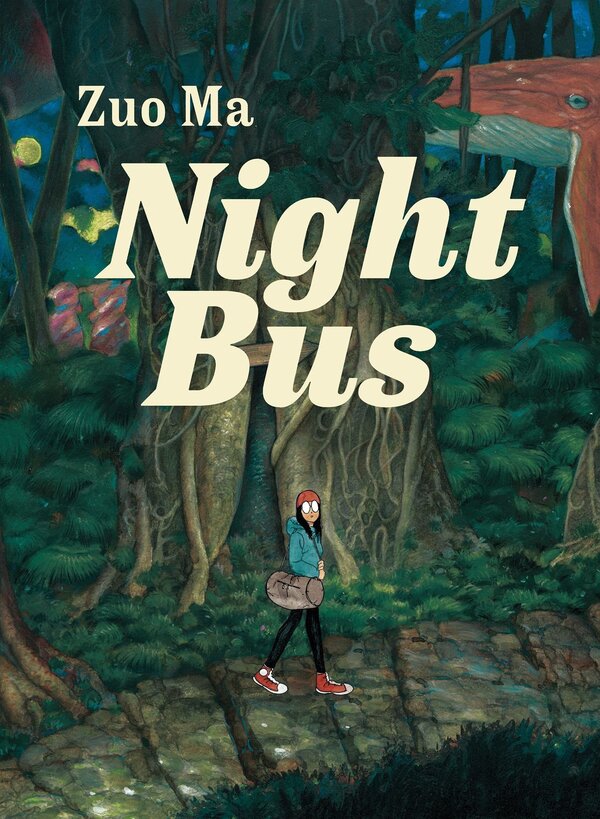 That the collection is often disorienting, slipping between reality and dream states, is made particularly moving by Ma's central story, 'Night Bus'. Upon returning to the family home, Xiao Jun is confronted by his grandmother's advanced Alzheimer's disease. He draws her as a young woman with huge round glasses, beginning the story in colour as she searches for the titular bus. A parallel narrative blends throughout, in which Xiao Jun and his little brother join her on a similar journey; but while, having reached her destination, the young woman wanders observantly, often alone, through an unfamiliar realm populated by fantastical and monstrous creatures, Xiao Jun and his brother try desperately to untangle and understand this strange world in which teachers turn into angry axolotls, children turn into fish, UFOs make a base in their village and giant elephants move around with houses on their backs. The night bus is a tender tribute to Ma's own grandmother, a metaphor for the neurological disease and the ways in which reality, the imaginary and memory can be equally lucid, and a journey that is ultimately taken alone.
Night Bus, by Zuo Ma