Taylor's work – granted the retrospective treatment at LA MOCA – embodies an optimistic 'fuck you' to great swathes of representational and abstract painting throughout history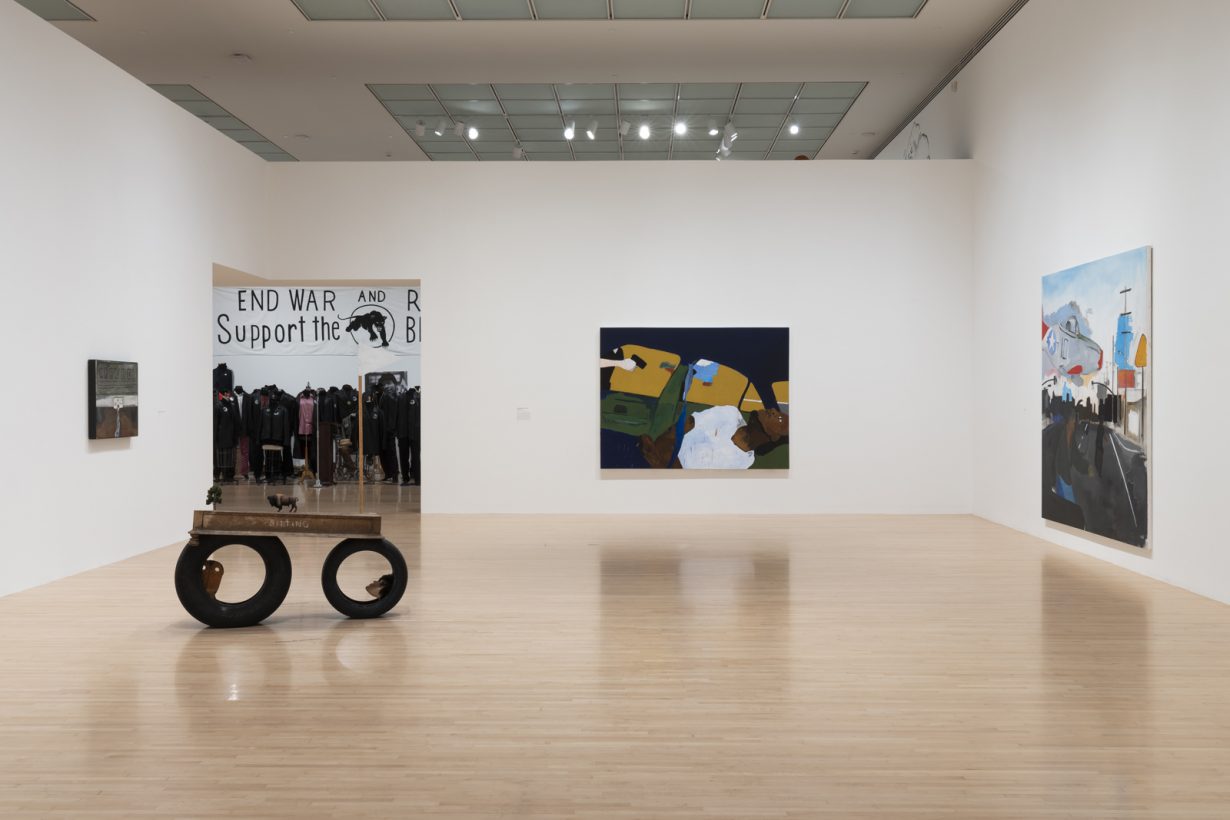 I don't need all of my fingers to count the number of working figurative painters who push past the pastiche that dominates today. With more than 150 works in painting, drawing and sculpture spanning more than 30 years, Henry Taylor's first retrospective is comprehensive but not exhausting, emphatic and empathetic, and the paintings emerge as the stars. Mindful of Taylor's status, especially in LA, as a quintessential artist's artist, I could give him my index finger because he really is that good of a painter to be my number one. But his work merits instead a particularly joyful middle finger, as it embodies an optimistic 'fuck you' to great swathes of representational and abstract painting throughout history (a history he very clearly knows well, and made explicit here with references to the likes of Picasso, Gerhard Richter and Jean-Michel Basquiat) without annihilating ways forward for his work. He's the whole hand, wielding brushes to point and provoke, not to mention, when the thumb is added, to grasp things with purpose and conviction. In other words his painting hands are also fists.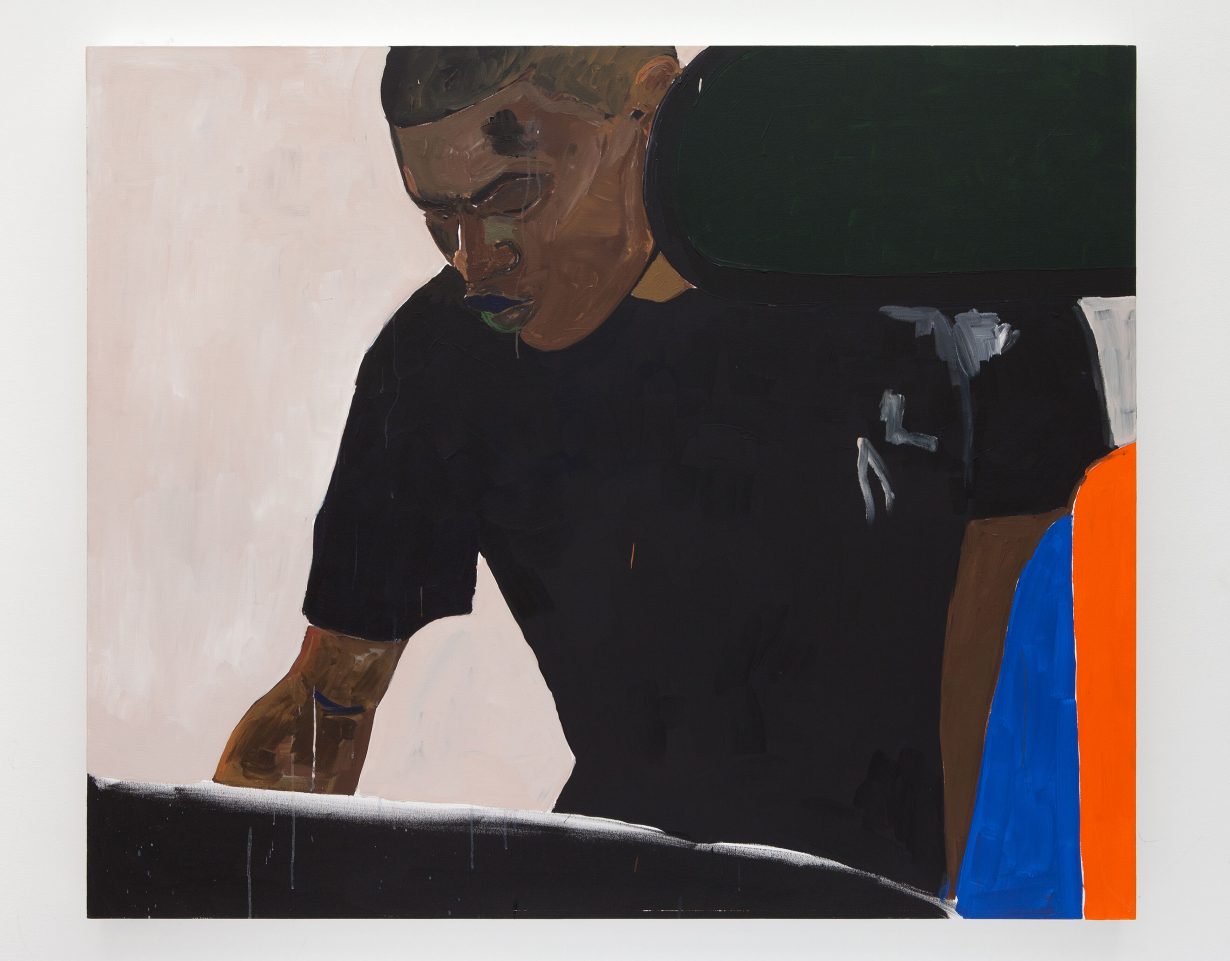 That the show opened in LA while Alex Katz's paintings reactivate the Guggenheim in New York and Bob Thompson's give a gone-too-soon history lesson at the Hammer provides a contemporaneous framework for perceiving Taylor's work in relation to a broader understanding of the New York School that never was as restrictively abstract as we're often left to believe. Jumping into the middle of Taylor's chronology with one of the best paintings in the show, Haitian working (washing my window) not begging (2015), I find it spectacular the extent to which the picture conveys the productive and poignant activity of its moment through a windshield while anchoring the entire composition with a Clyfford Still-worthy lineup of brown, blue and red-orange positioned in the bottom half of the right side of the canvas. It may not seem like much to some, but for me the side-by-side manifestation of the representation of the worker's arm with the abstraction of the other colours-as-shapes is masterful in its quiet yet potent disruption of both categories. Taylor does these types of things often in his work, and each time they reinforce rather than distract from what Willem de Kooning would have called the 'tiny' content.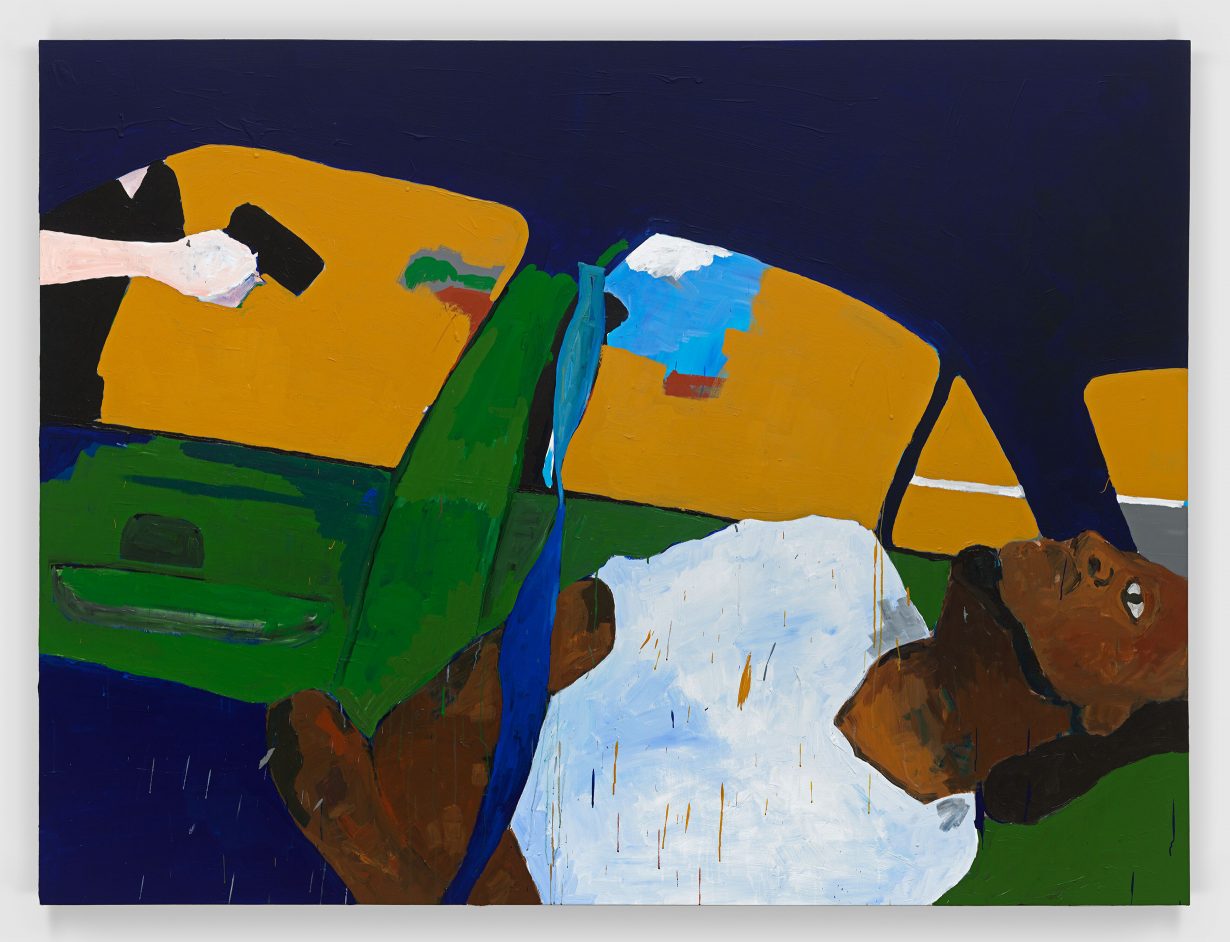 It could be that de Kooning was privileged to be able to consider content as tiny, as a glimpse, for example, of something on the street that goes away just as quickly as it is seen. Taylor's paintings demand that we understand that those glimpses are often outrageously huge. Many of them never go away even if a painting is never painted. The title of THE TIMES THAY AIN'T A CHANGING, FAST ENOUGH! (2017) shouts the pain of its representational subject – the 2016 police killing of Philando Castile by Minnesota police officer Jeronimo Yanez – as the tragic exterior/interior gap of a violent split-second is somehow made both poisonous and respectful by the colours Taylor uses while repicturing the scene of the killing and building the painting itself as bodily material as much as pictorial evidence. Taylor sees with conviction and, I would argue just as much, wonder, and over the decades of his work he has expanded the reach of not only what the breadth of New York School painting gave us in terms of both abstraction and figuration, but also its reach beyond painting, even beyond art. It's true that I've ignored the few sculptural works also presented in this survey. While I understand their inclusion (who wants to see a painting-only painting show these days?), to my eye almost all of them stay too close to the traditions of, in particular, the twentieth-century assemblage art that emerged from the junkyards overflowing from the American Dream that was dumped in Southern California. Taylor's paintings, however, are for then and now, as well as what's next.
Henry Taylor, B Side
Museum of Contemporary Art, Los Angeles
6 November – 30 April