The 2017 Whitney Biennial controversy is a presence felt behind the exhibition Shadow of a Cloud Moving Slowly at London's Thomas Dane Gallery
Walking into Dana Schutz's exhibition (her first solo show in London), I felt as if I were interrupting something. Like Frankenstein's monster, Schutz's ghoulish subjects seem to exist beyond their creator's – and the viewer's – control. While much of her work to date has depicted the human body, as weird-looking as Schutz's humans are, the characters in this exhibition of 12 paintings and six bronze sculptures are mainly creatures of her own devising, and their puppetlike appearance lends them an uncanny sense of automation.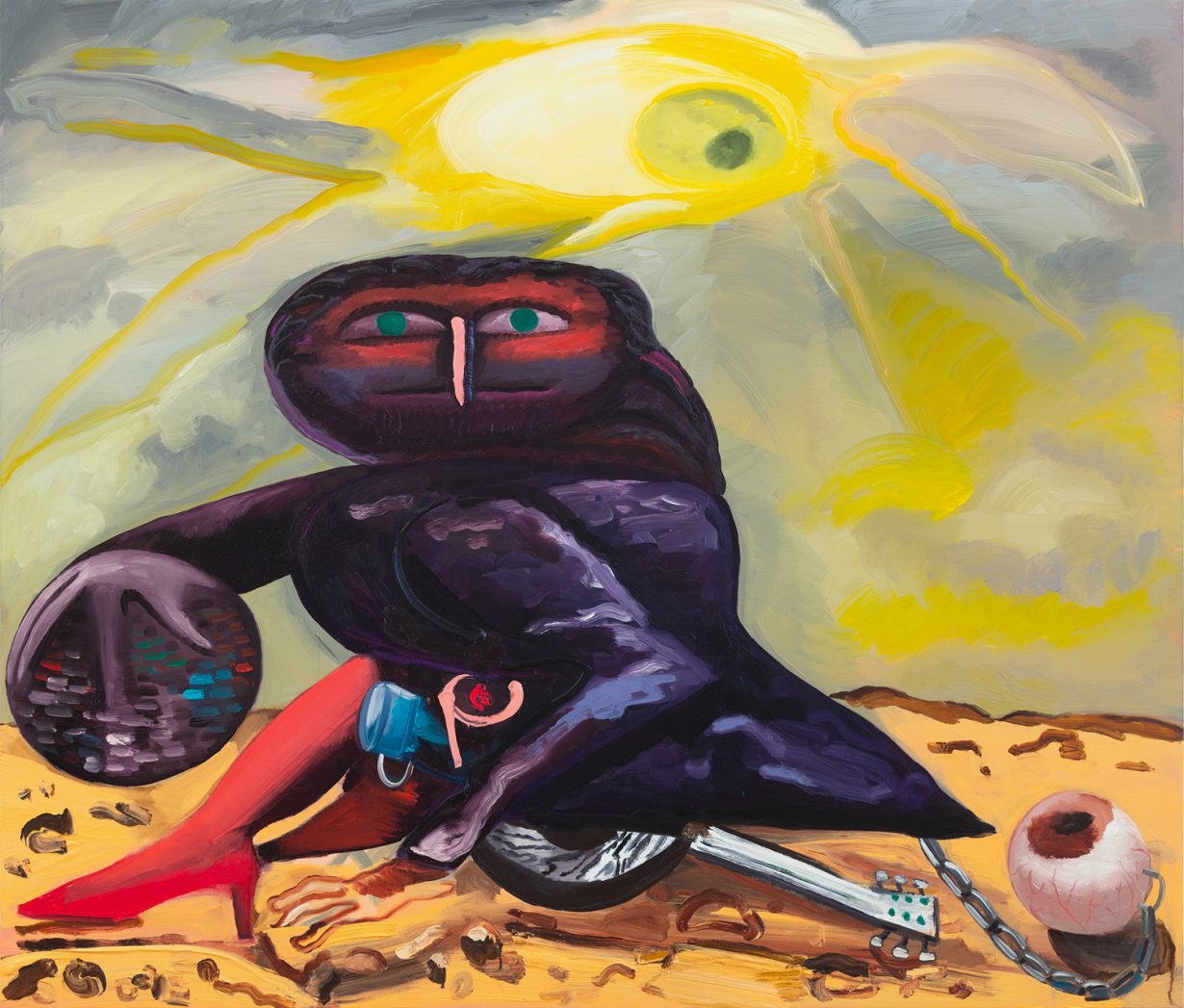 The figures stare at you, avert their gaze or shut their eyes as if ashamed to be seen, or are frozen mid-motion or in some absurdist posture or configuration. I had the sense that if I turned away they would carry on with whatever they were doing. In the sculpture Atlas (2019) and the painting Everything and Nothing (2020) the same owl – a bird known for its acute eyesight and as a symbol of knowledge – is chained to an eyeball, emblematising the predicament of all the figures in Schutz's mad world: their existence, dependent on being seen, is also their imprisonment.
Completed in the last couple of years, the works on display date from after the major controversy that attended the inclusion of Schutz's painting Open Casket (2016) in the 2017 Whitney Biennial (a painting based on the image of the black teenager Emmett Till, murdered by white racists in 1955, lying in his casket), and the heightened, frenzied self-awareness in these pictures is a quality that distinguishes much of Schutz's work after this watershed.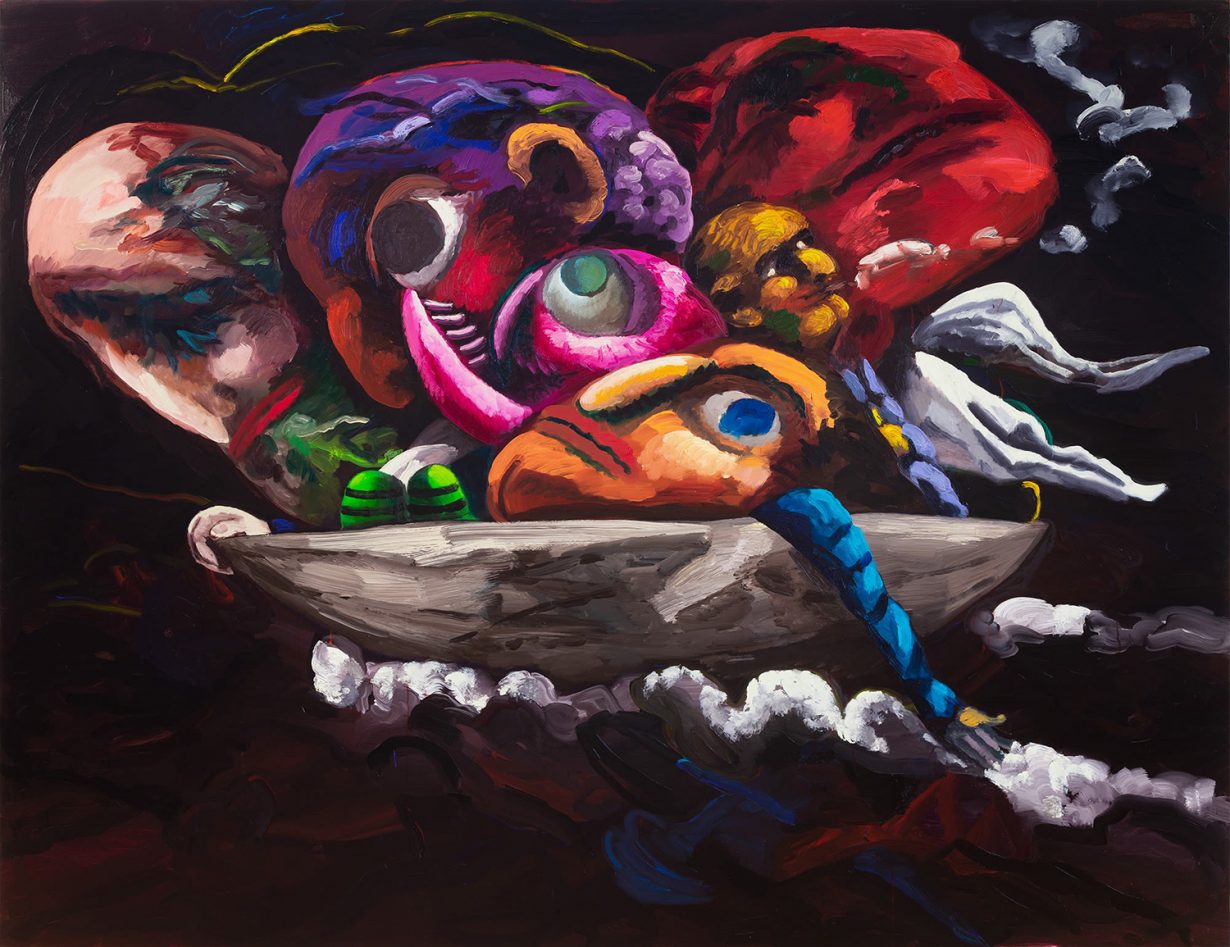 Schutz was already drawn to the subject of shame, spurred by the election of Donald Trump in 2016 (a man 'without shame', as she told The New Yorker), and her work has always shown a predilection for jarring colours and grotesque figures, often entangled in conflict. But while the political climate might explain the dystopia in her recent paintings, which have less of the brightness and humour of her earlier work, it is hard not to imagine that the public humiliation she experienced in 2017 also had an impact. It seems to surface in the ashamedness of her subjects, the evasion and disaffection manifest in the mutinous vitality of the materials and the feeling that the artist has relinquished her autonomy to the art. The work offers no reprieve; there are no points on which the eye can rest. It's as if the paint and the bronze were rebelling – against the artist and against us.
Dana Schutz. Shadow of a Cloud Moving Slowly, Thomas Dane Gallery, London, 16 September – 19 December