Rajasree's awardwinning novel tells the story of two childhood friends from northern Malabar and their attempts to 'get a life' in a world that is arranged so as to deny them one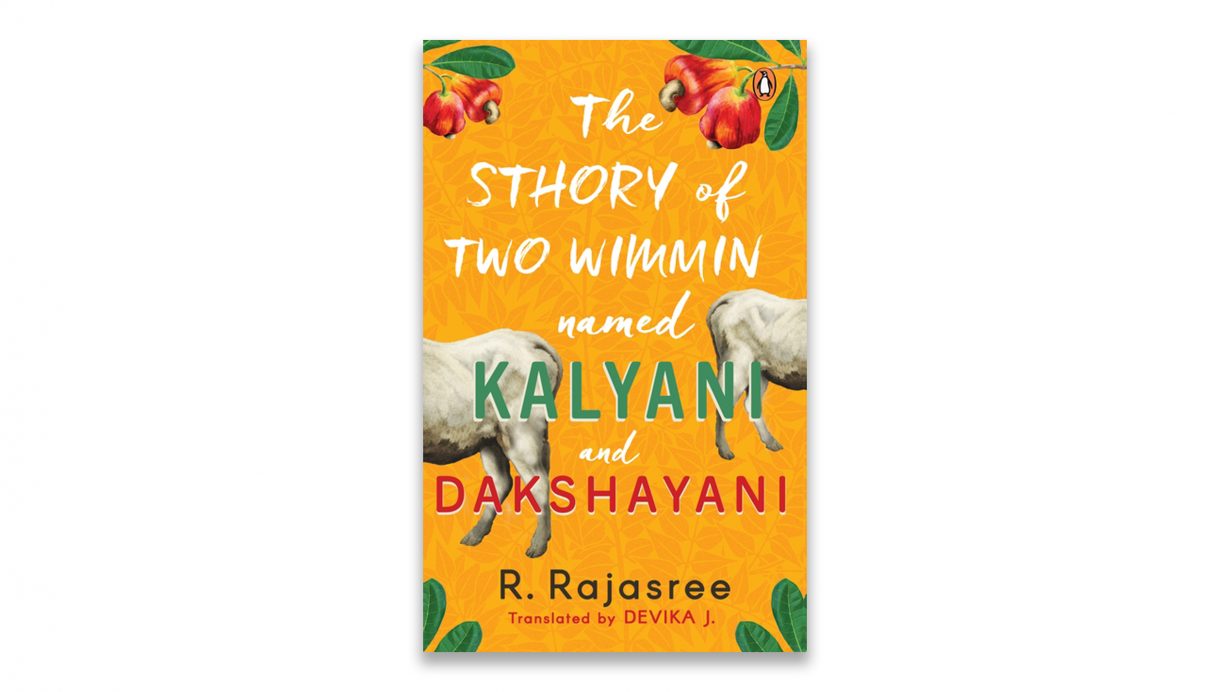 'Getting a life is like pulling a python out of its lair. If you do pull it out, it's going to lie right there, straightening its body, coiling, curling, scaring you and everybody else. There's no guarantee that it will go back into its hole.' On the face of it, this awardwinning novel, originally written in the author's native Malayalam, is the story of two childhood friends – Kalyani and Dakshayani – from northern Malabar and their attempts to 'get a life' in a world that is arranged so as to deny them one. In a large part because of their sex. 'What nayitive plaice does ye womun haave?' they ask, as they grow up to find themselves stuck in a limboland between their family homes and their husbands' places.
Oh yes – you'll notice from that quotation (if you hadn't already noticed from the spelling of the book's title) that there is a little more going on here than just the fight against the patriarchy. Devika J's translation also attempts to retain some of the spoken regional dialects (a northern and a southern version) that form part of the original Malayalam text. A 'challenge to the dominant standard language that erases the words and worlds of the local spoken tongue', as she puts it in her introduction. Both in Malayalam literature and its translation into standardised English. It's double death, if you like. These issues of power and politics are echoed in the form of the novel itself, which is narrated by a third party in standard English, while Kalyani, Dakshayani and the secondary characters associated with them speak in their dialect voices; with the narrator constantly worrying about her ability to be faithful to her sources – insisting it's their story not hers. The effect is stunningly immersive (you know you're not in your home territory).
Through the book we follow Kalyani and Dakshayani from the moment they stomp out of school, aged seven, following a male teacher's attempt to grope Dakshayani's thigh. 'Rot in 'ell yuh sonofabitch,' she yells at him. From the moment they jump the school wall they're immersed in a world that's gendered from the off – boys come out of the womb quickly because of their impatience; girls are born slowly because of their compassion for their mothers' suffering. It's a world in which men possess both women's bodies and finances, in which a wife can be married to, and shared by two brothers. It's a world governed by religion, superstition, local folklore, wandering ghosts and demons, talking, philosophising cows (the pair have more conversations with their cattle than their husbands), tribal magic, the inescapable oppression of the caste system and a confused, everchanging local politics. And, of course, regional prejudice. At one wedding the northern guests complain about the bride's wedding necklace: 'our thaali isn' notlike thi'', not 'the classic leaf-shaped thaali but more like the southie Christian chettammaar-style, the really small one'. A diminutive local Chettiar (trader or moneylender) is said to derive his power from turning his entire body into a human dildo to pleasure his voluptuous wife (he gets captured by a jealous local sorcerer and his spirit helpers and is stripped of that power during her menstrual cycle); many of the rest of the book's male characters are, for one reason or another, impotent. 'You humans – how frail are the explanations and reasons you create for relationships,' proclaims a local cow.
Through the length of this extraordinary novel, which is set in an unspecified time, but perhaps, given the political references, after 1950 and largely during the 1960s/70s, it's Kalyani and Dakshayani's relationship and mutual bravery that sustains them both. 'Though it looks so swollen and fancy, this world of ours is actually made up of just a few things,' the narrator says.
The Sthory of Two Wimmin Named Kalyani and Dakshayani by R. Rajasree, translated by Devika J. Penguin India, Rs599 (softcover)