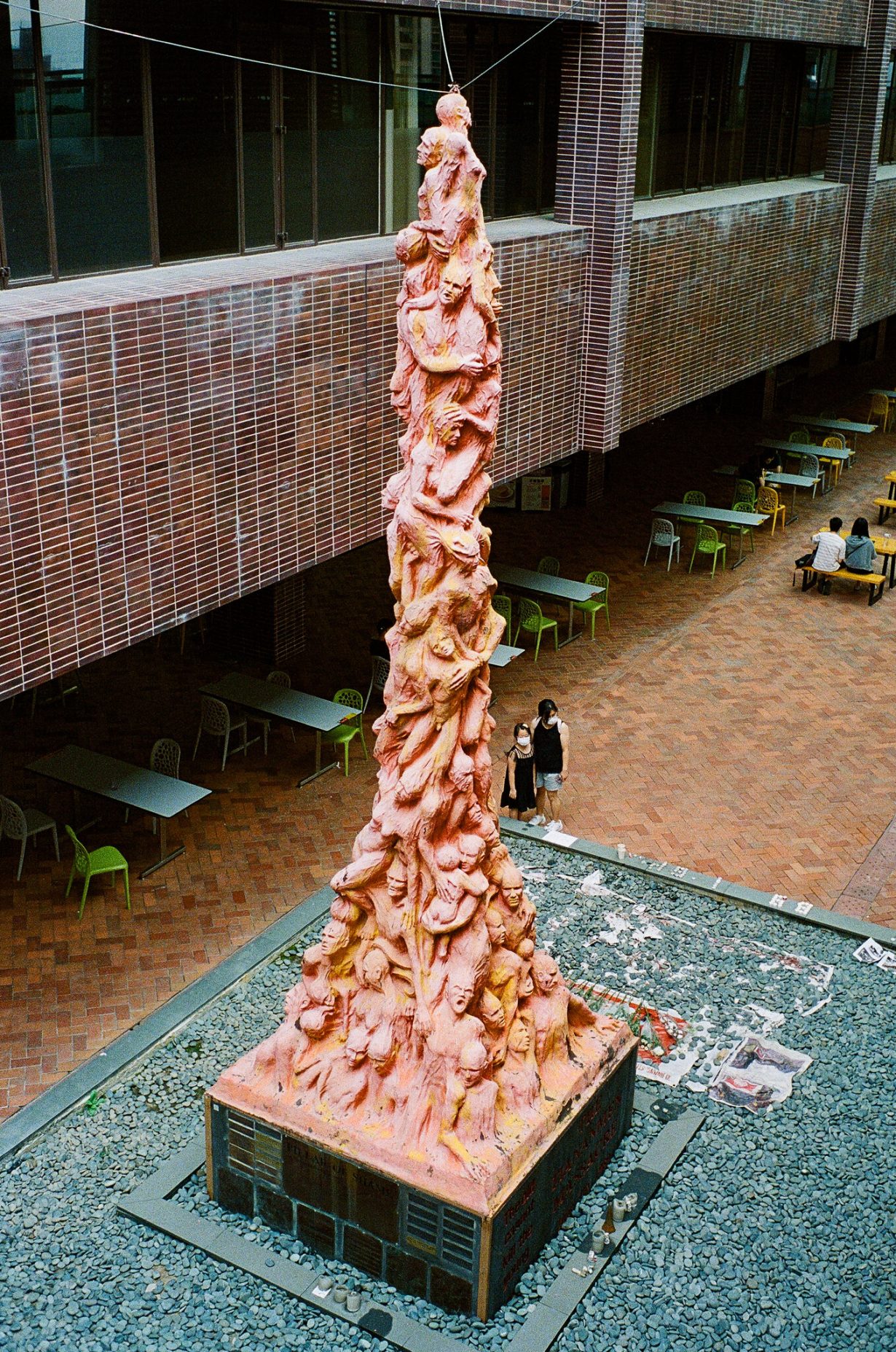 Danish sculptor Jens Galschiø has said he owns a memorial to the Tiananmen Massacre that is due to be removed from the University of Hong Kong's (HKU) campus.
The eight-metre tall copper sculpture, which depicts a mountain of twisted bodies in remembrance of those killed by the Chinese state in 1989, has stood on the campus for 24 years. Galschiø says he put the work on long term loan to the Hong Kong Alliance in Support of Patriotic Democratic Movements of China. That group recently disbanded after the crackdown under Hong Kong's 2020 national security law saw its leadership arrested and property frozen.
The alliance's liquidators say the university served them a legal letter via US law firm Mayer Brown demanding the removal of the work.  Galschiøt told Hong Kong Free Press that the work was fragile and he was consulting his own legal team.
As rumours spread this week that the statue, titled Pillar of Shame, would be removed, students and public came to pay homage. Traditionally students have washed the artwork every 4 June to remember the hundreds, possibly thousands, of protesters killed by the People's Liberation Army in Beijing, a crime which quashed months of protest.
'It is an extremely valuable piece of art, which after 24 years probably is a bit frail. Therefore there is a great possibility that the work of art will suffer irreparable damage if handled by any others than experts in handling art,' Galschiøt said, threatening to pursue a compensation claim against the university.