A new show at The Morgan Library & Museum, New York commandeers small curios to figure large social narratives
A clockwise turn around the gallery begins with Moss Maps (1993) and ends with Globe 1 (2019), c-prints by Nina Katchadourian that zoom in on scaly masses easily mistaken for landforms photographed from the air. In the former the artist uses press-on letters to spell words like 'Australia' and 'Madagascar' on patches of moss shaped like the countries. In the latter the frame is filled by the globelike top of a stanchion pole found on a Paris street. On its surface salt-crusted continents – of chipped paint – are eclipsed by the artist's shadow as she stands over it. Clever and bewildering, Uncommon Denominator, the third in a series of artist-curated exhibits at the Morgan, gives Katchadourian, whose internet-famous aeroplane-lavatory self portraits (2010–) were widely misconstrued as pranks, a chance to set the record straight. Selected in collaboration with museum experts, the objects on display attest to the rigorous research and obscure interests that lie beneath her playfulness.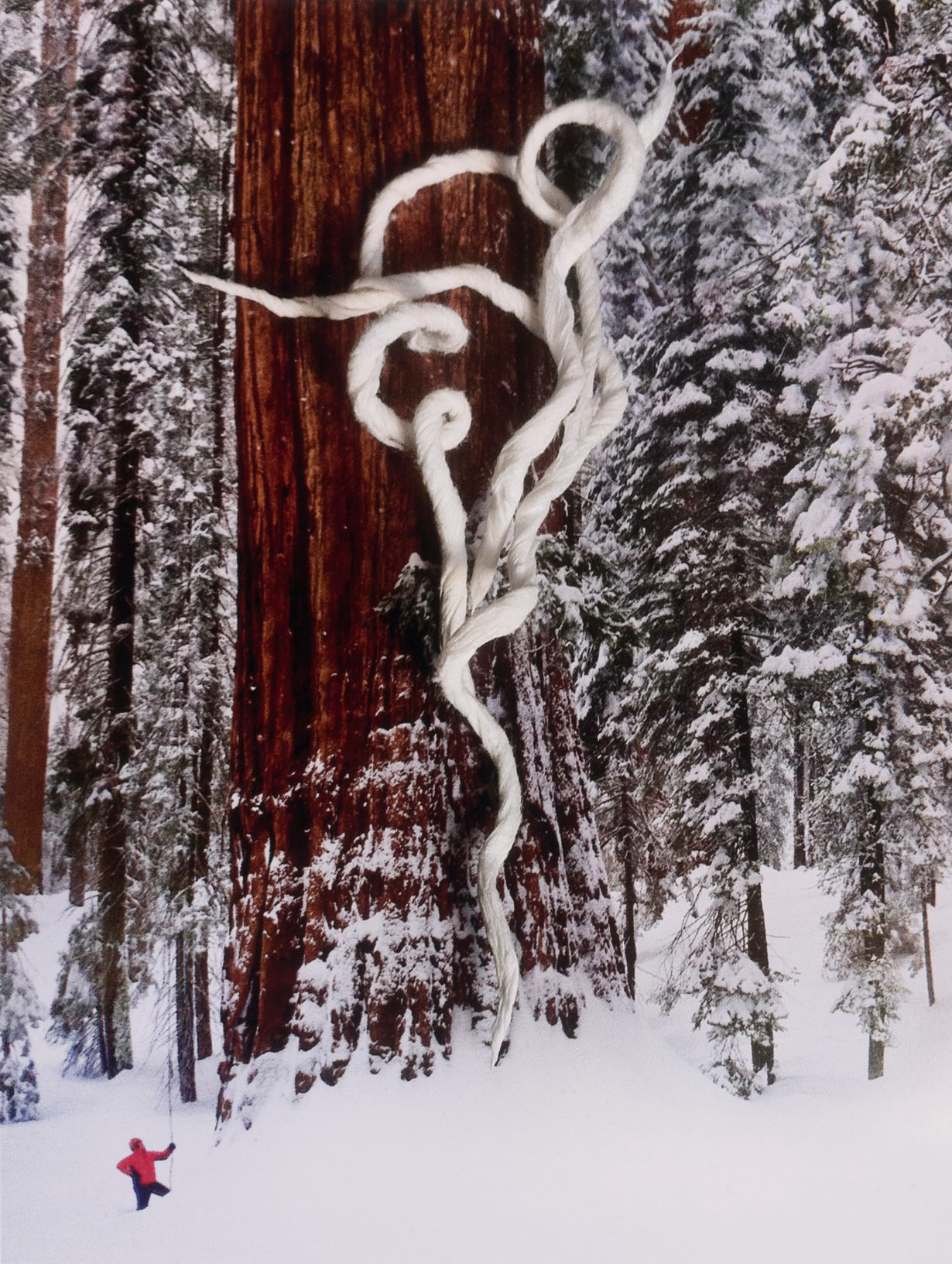 Katchadourian mined the museum's collection and her own archives for objects that tell stories, commandeering small curios to figure large social narratives: a fragment of a champagne bottle, mounted on a wall dedicated to 'ships', is one such specimen. The bottle, we learn, had been aboard a yacht that belonged to the museum's founder, J. P. Morgan. Elsewhere, a flimsy plastic storage-box lid that Katchadourian's frugal grandfather fortified with wood and brass screws is juxtaposed with Renovated Mushroom (Tip-Top Tire Rubber Patch Kit) (1998), a Cibachrome print of torn wild mushrooms the artist mended with tyre-repair stickers she'd found in her grandfather's toolshed after his death. These broken bits, like other artefacts in the show, display visual affinities that point behind their backs to differences in class status and perspective.
The accumulation has an animistic bent to it. In an interview the artist recalls visiting a Finnish forest to 'worship' an enormous glacial erratic – a rock once carried by a glacier and deposited on foreign soil, whose coordinates can be used to map the path of prehistoric ice. The oddities in her twenty-first-century wunderkammer are likewise evidence of happenings beyond their horizons. The more one learns about their origins, the stranger they seem.
Uncommon Denominator: Nina Katchadourian at the Morgan at The Morgan Library & Museum, New York, through 28 May