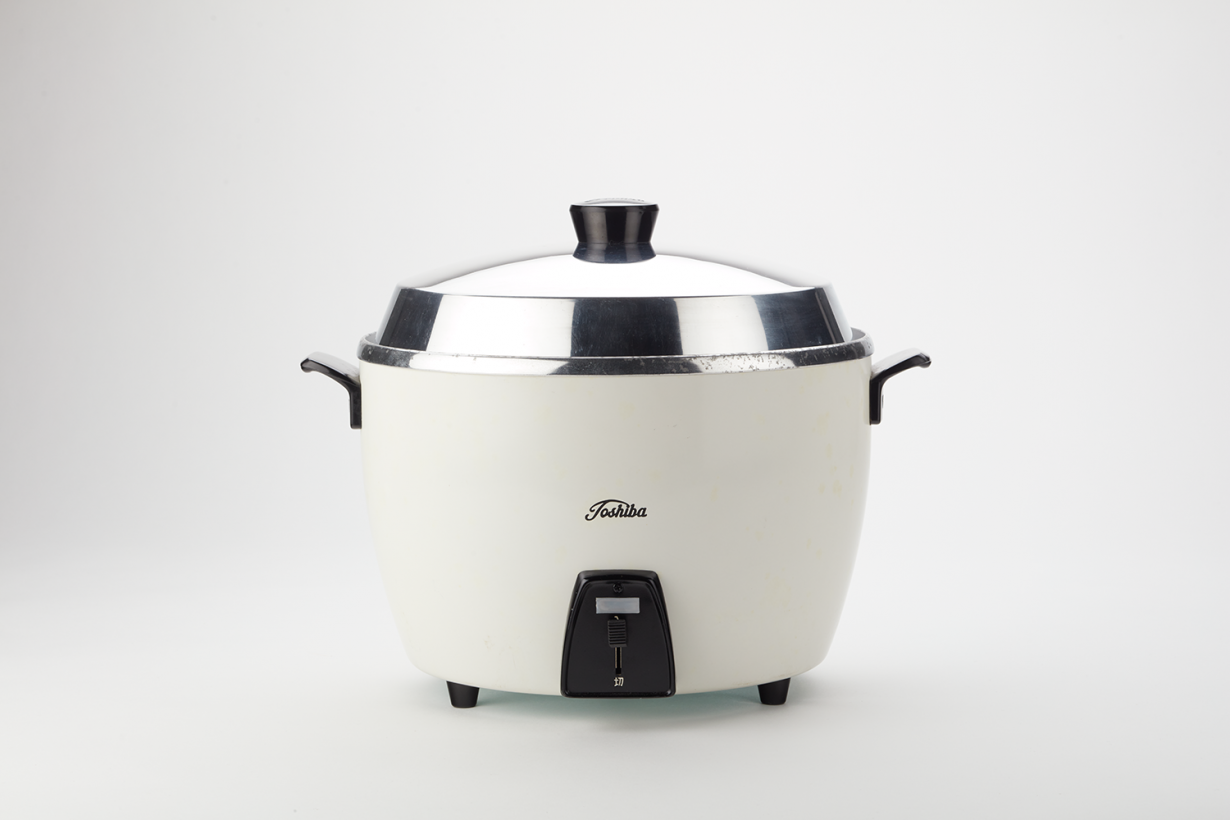 To mark the opening of M+, Hong Kong's new museum of visual culture, ArtReview will select highlights from the museum's collection as part of its 'Work of the Week' series. Stay tuned for a weekly focus on the background story of a single work and the network of associations it conjures
A few months before our daughter was born, my partner proposed that we replace our automatic rice cooker with a clay pot, or donabe. Her reason was sensible – the appliance took up scarce counter space in our tiny Tokyo apartment with yet another piece of technology, and cooking rice in a donabe is not particularly difficult or time consuming. Unlike myself, she had grown up with an automatic rice cooker since birth, so I trusted her instincts more than my own on what the change would mean. But with a new baby on the way and the countless new demands on our time, I suggested we wait a few months before making the switch.
The automatic rice cooker was invented at the dawn of the modern Japanese kitchen and commercialised for home-use by Toshiba in 1955. Collaborating engineer Minami Yoshitada of Koushin-sha and his wife Fumiko experimented with temperatures and cooking times before concluding that automatically switching the power off when the water reaches a boil would adequately steam the rice to its optimal tenderness in about twenty minutes. The result: the Toshiba Automatic Rice Cooker model ER-4, designed by Iwata Yoshiharu, was Japan's first successfully mass-produced rice cooker. (Currently on show at M+ is the RC-10K – an energy saving model manufactured later on in 1955.) With the flick of a switch, its operator – almost always the housewife in its era – would be freed from the burden of careful supervision.
In the last century, no domestic space in Japan has been transformed by design and technology more than the kitchen. Once hidden out of sight (from guests and the head of household) at the back of the house and adjacent to a shared outdoor well, the Japanese kitchen is now a shining hub of family life. Wrapped with glossy white and stainless steel surfaces, and filled with increasingly smart and specialised devices whose aim is to make kitchen labour more efficient, the space (often combined with the dining room in an open layout) has been transformed into an area that is as functional as it is social.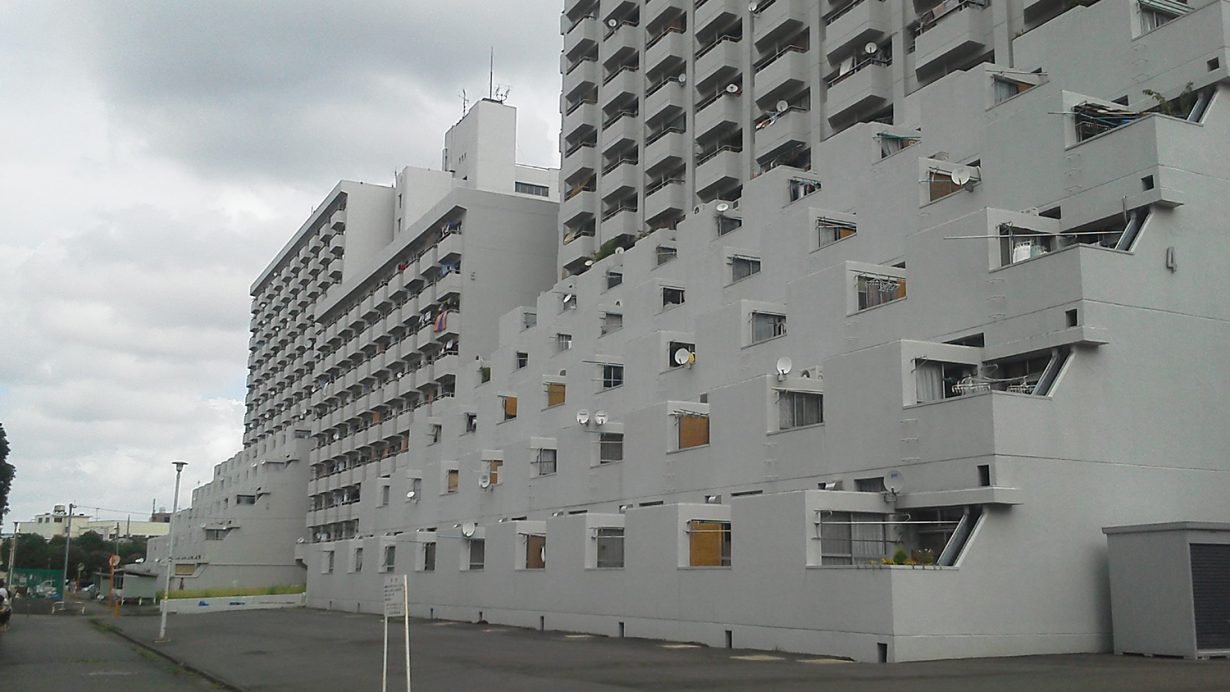 The vanguard for this transformation was a form of large-scale public housing called danchi, which emerged to meet the urban housing shortage following Japan's defeat in the Second World War. With a shortage of over 4 million homes, architects saw an opportunity to correct the woeful state of Japanese urban working-class housing – cramped and lacking the functional optimisation an architectural eye might bring, which they saw as a sacrifice by the Japanese people and betrayal of the state. (In the aftermath of the war, citizens who had lost their homes to bombing could be found living in disused buses or in dwellings made of salvaged housing materials well into the early 1950s.) Among their complaints was the family's lack of privacy from neighbours – which was solved by replacing wood with concrete, steel and deadbolts, and the individual family members' lack of privacy from the head of household, solved by replacing sliding doors with fixed walls and designating formerly convertible rooms with a single purpose. Among its innovations, danchi included a combined dining room kitchen, or 'DK', proposed by Japan's first female registered architect, Miho Hamaguchi, and first built in 1956, one year after Toshiba released its first automatic rice cooker.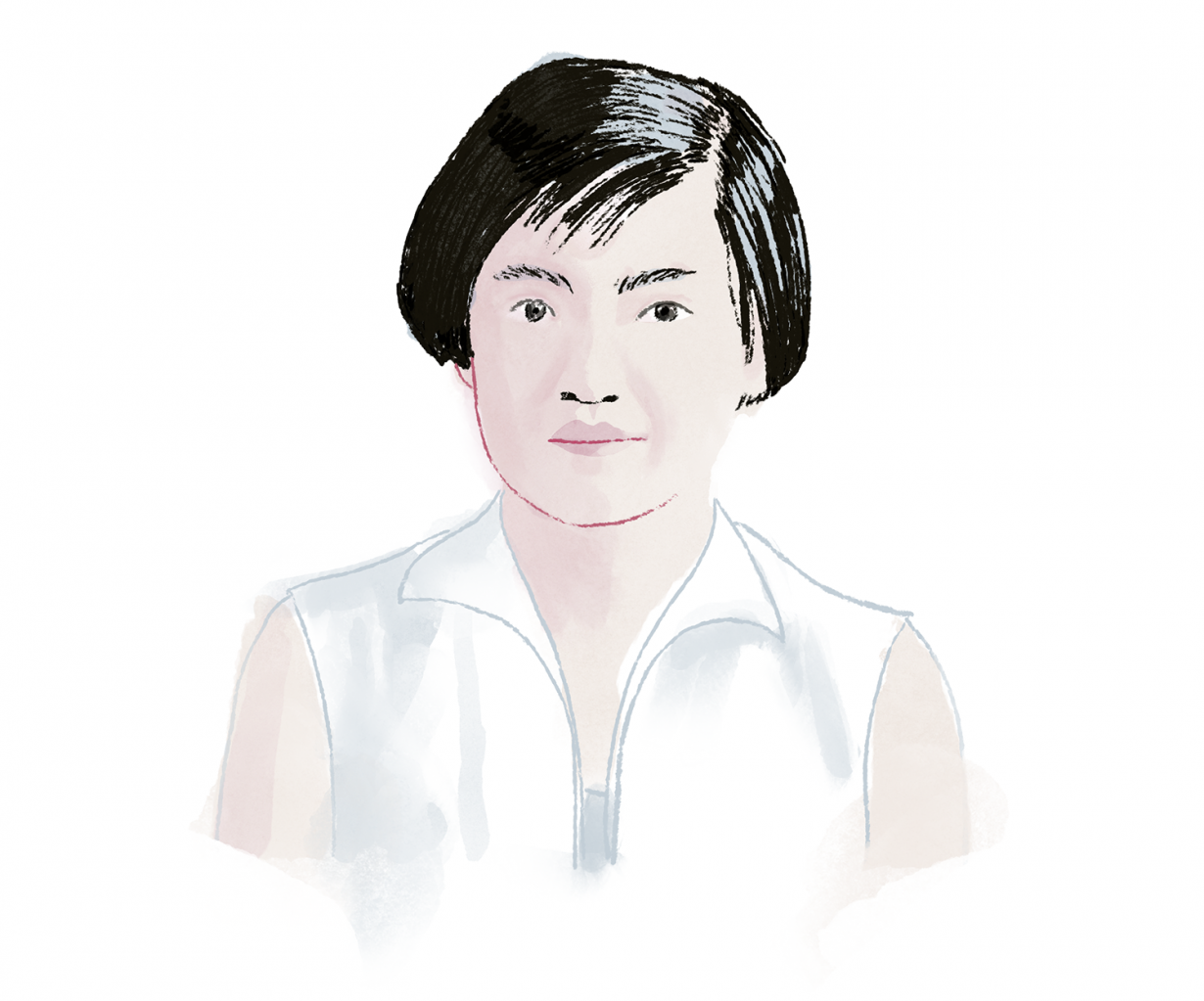 According to architect Kitakawa Keiko in her book How the Dining Kitchen was Born (Dainingu Kitchin ha kō tanjō shita, 2002), Hamaguchi first prototyped the idea in her own home in 1941, drawing inspiration from the Frankfurt kitchen designed by Margarete Schütte-Lihotzky in 1926 in response to another housing shortage in post-First World War Germany. Both Schütte-Lihotzky and Hamaguchi sought to optimise workflow efficiency through improved ergonomics and reduction of steps to complete a task; their design methods influenced by Taylorism, a theory of labour management that was developed in the early-twentieth century. To the Frankfurt model, Hamaguchi added a dining table to her own kitchen, which she and her husband used for eating, entertaining guests and their respective studies.
Hamaguchi believed the kitchen was perceived to be the most ignoble room in the house, an attitude carried over from feudal times when kitchens were occupied by servants. In the modern era when few families could afford servants, the housewife occupied the space that remained, lowering her social position within the household hierarchy. Hamaguchi also took issue with the convertible nature of rooms (the dining room would be rearranged into sleeping quarters), since it created unnecessary labour for women, and so impeded their social progress. Hamaguchi synthesised her dissent in her book Feudalism of the Japanese Home (Nihon jūtaku no hōkensei, 1949):
'It was a patriarchal, feudal society of a life (seikatsu), with humans living with the concept of "home" at the center, crouching under it and holding their breath. The dwelling was for the sake of the "home", not for the purpose of humans themselves to live in.'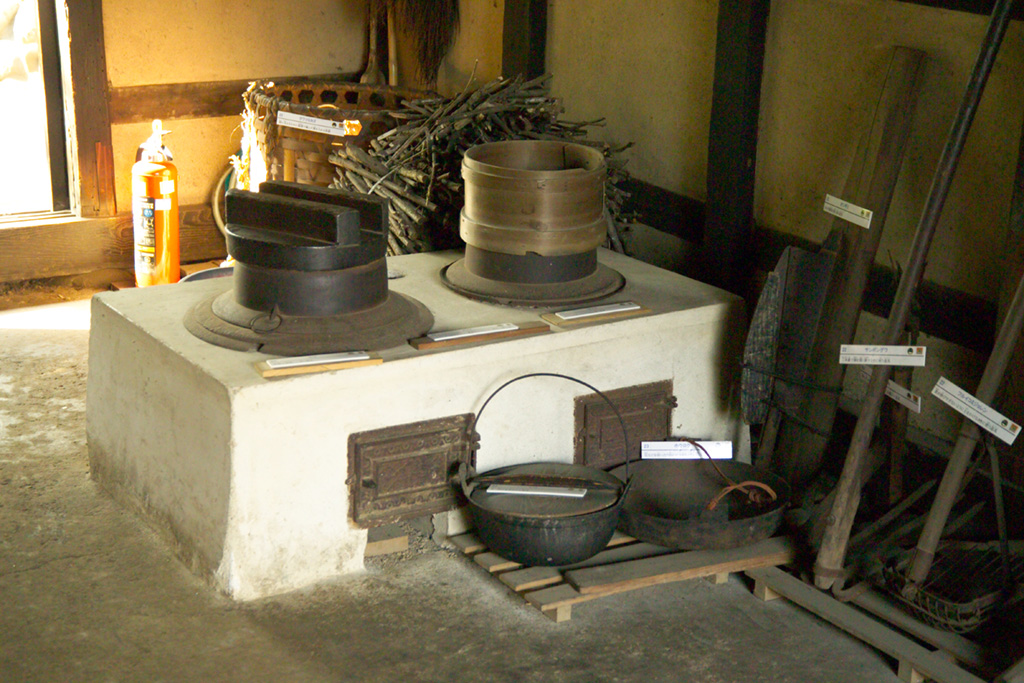 By combining the dining and kitchen into a single space, Hamaguchi legitimised womens' labour by making it visible to the head of the household, while also improving efficiency. In doing so, Hamaguchi presented household labour as an important contribution to the economy during a time in which the Japanese government was focused on the economic development of the country.
Among Hamaguchi's other contributions to danchi architecture was the introduction of a stainless-steel countertop in 1958, stamped from a single sheet, to replace the labour-intensive terrazzo which preceded it. The large, reflective surface must have complemented the growing range of glossy kitchen appliances, and remains a popular option offered by all of Japan's system kitchen manufacturers.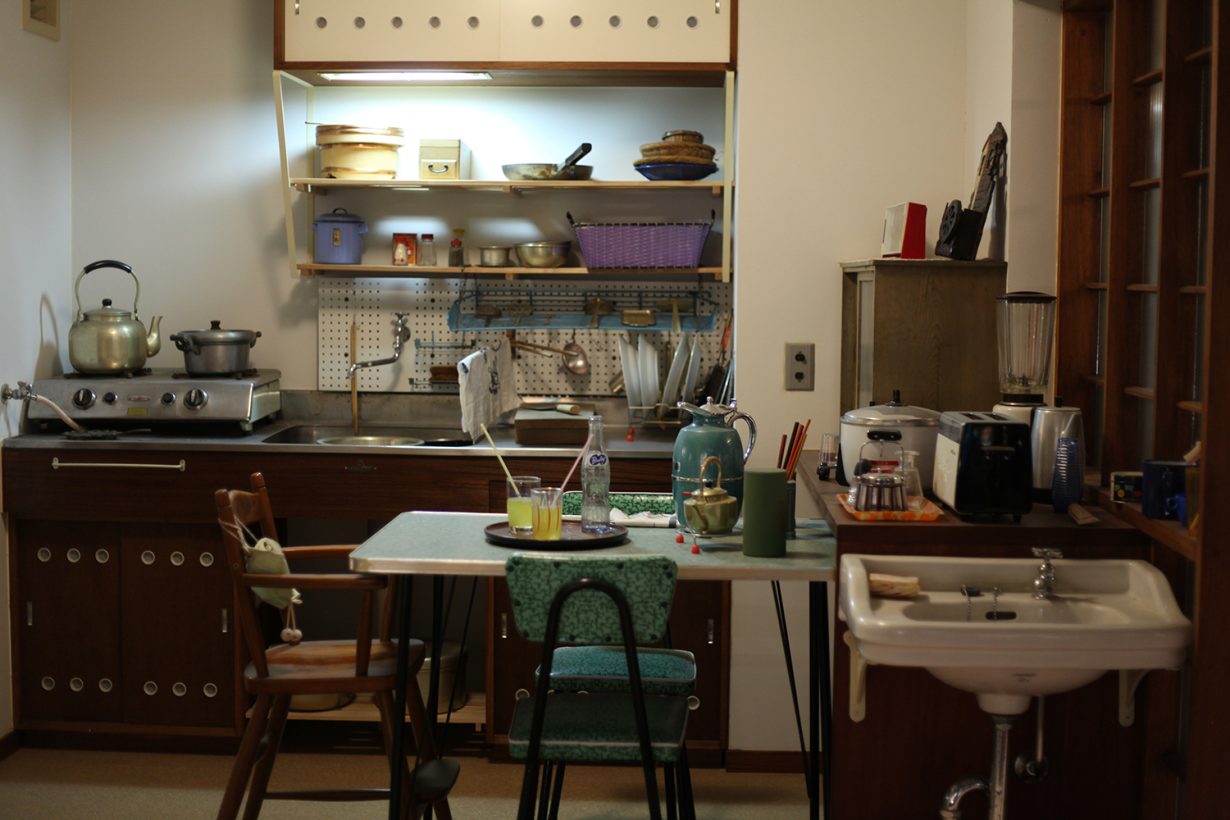 At the height of their popularity, danchi came to represent what historian Laura Neitzel, author of The Life We Longed For (2016), describes as a modern platform for the lives of nuclear families aspiring to the middle-classes. Danchi residents adopted the latest consumer goods in greater numbers, were more educated, and earned more money; housewives spent two hours less on housework and two hours more socialising and consuming media, eventually paving the way towards a greater number of women entering careers. By 1960, fifty-six percent of danchi homes owned an automatic rice cooker, more than double the rate of other Tokyo households. Similar gaps could be seen in ownership of washing machines, refrigerators, gas or electric stoves.
In the 2020s, rice cooker ownership in Japan holds steady at around ninety-six percent despite six decades of declining rice consumption, which, measured by household spending, was eclipsed in 2013 by bread (according to the Ministry of Internal Affairs and Communications).
We ended up keeping our rice cooker. Four years later, it leads a daily race for the school lunch along with a growing squadron of 'smart' ranges with Bluetooth integration, bread maker and food processor options. We added a donabe as well, but use it mainly when we want to forgo precision, slow down and share a meal at the dining table.
The Toshiba Automatic Rice Cooker, model RC-10K can be viewed in the section 'Designing for a National Identity' of Things, Spaces, Interactions at M+, Hong Kong, and via its online collection