My Body Holds Its Shape at Tai Kwun; Garden of Six Seasons at Para Site; and more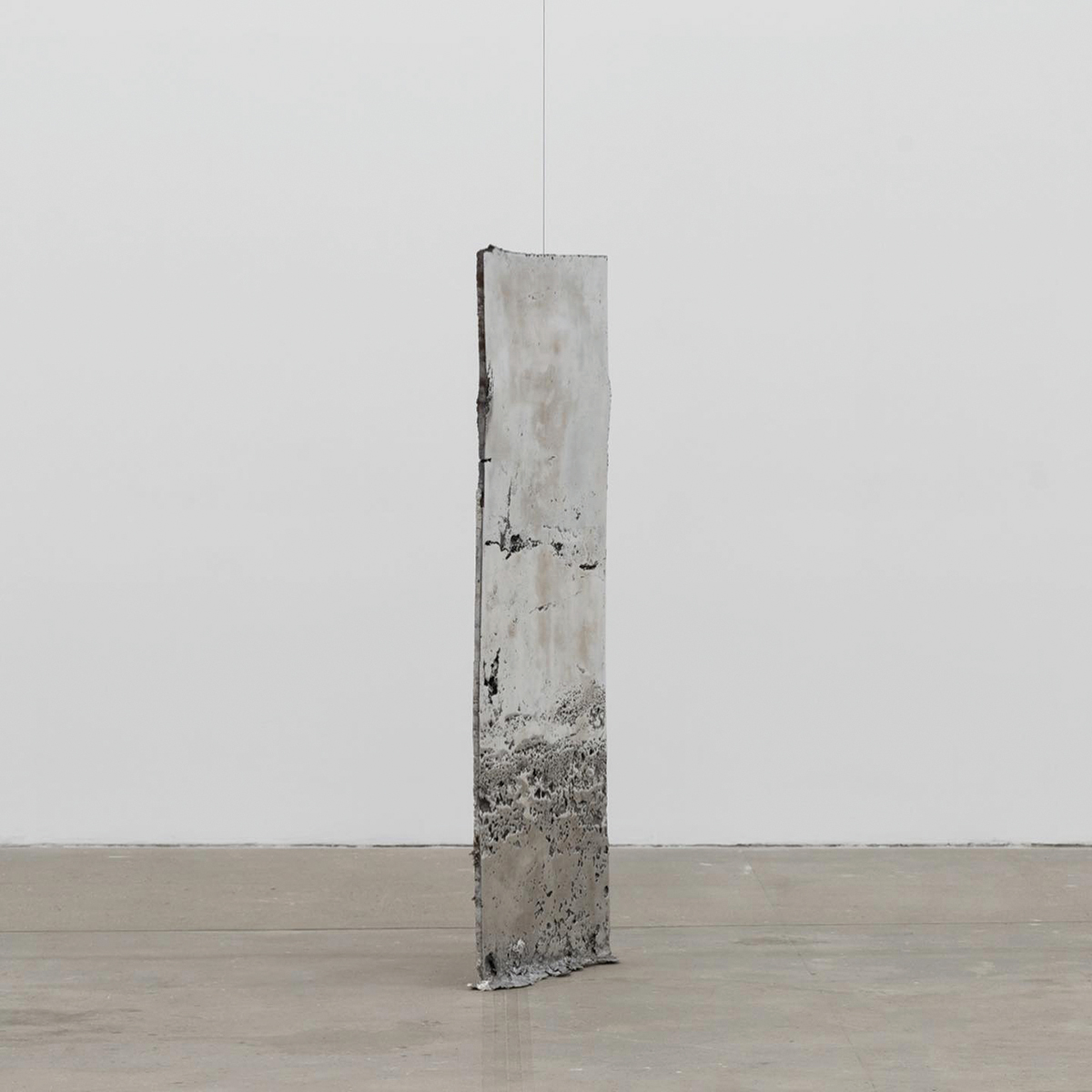 My Body Holds Its Shape at Tai Kwun in Hong Kong (through 20 September) features work by Tap Chan, Thea Djordjadze, Jason Dodge, Eisa Jocson and Pratchaya Phinthong. The show explores how limits and constraints can provide a productive, rather than a purely constrictive artistic ground. Jocson, for example, continues her exploration of the relationship between labour and fantasy, using the gestures of exploited Philippine migrant workers alongside research into other displaced peoples and animals (the people, for example, who play animals in themeparks) to launch a theatrical performance work (a new ongoing project titled Zoo). Phinthong uses melted lead from dismantled bombs found in Laos to create a new sculpture (Fork), which is then combined with photographs documenting meteorites (another falling metal) and video surveillance, which in turn integrate with Djordjadze's installations as one body (of work) merges with another. Social distancing be damned.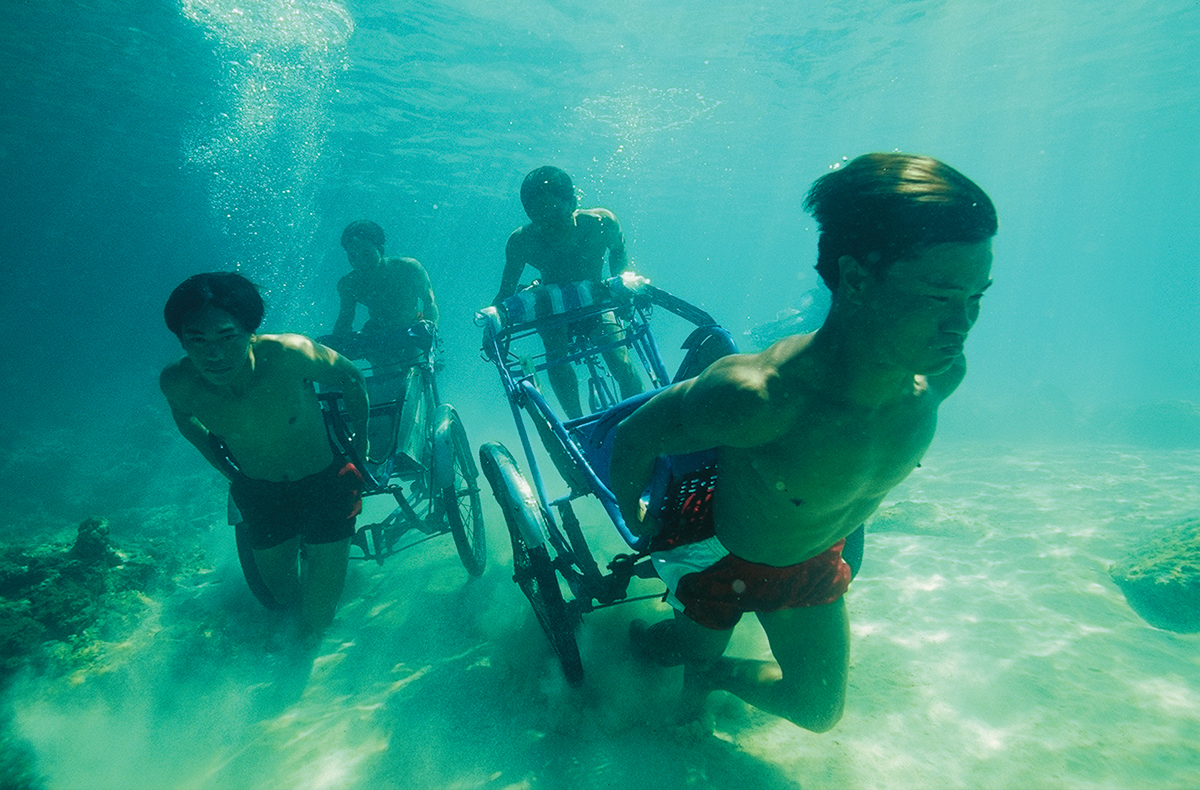 The theme of understanding forms the basis of Tai Kwun's other group exhibition, They Do Not Understand Each Other (through 13 September), copresented by the National Museum of Art, Osaka, and Singapore Art Museum (whose premises are currently being renovated). This exhibition takes its inspiration from the title of a video installation by Japanese performance artist Tsubasa Kato, set on an island located between the Korean peninsula and the Japanese archipelago that is claimed by both nations. The island is called Daemado in Korean and Tsushima in Japanese. The two-channel video features the artist and a Korean man, who are unable to communicate with each other, travelling to the tiny island in order to hammer a sign (displaying a QR code) into the ground. A task that requires the one individual to piggyback the other, while each talks, pointlessly, to the other in his own native tongue. The form is replicated, albeit with more serious rather than humorous intent (at least that's what curators Yuka Uematsu from Osaka and June Yap from Singapore are saying), in the exhibition, where 23 works from the two partner institutions' collections are on show alongside two new commissions.
Ming Wong's much-travelled video In Love for the Mood (2009), a complex rehearsal, reenactment and cultural translocation of Wong Kar-wai's classic movie In The Mood for Love (2000), sits alongside a newly commissioned instalment of Akira Takayama's ongoing McDonald's Radio University (2017–), which aims at exploring the democratic potential of a for-profit multi-national by transmitting lectures from within branches with the Golden Arches (OK, there is some humour here). In this case delivered by refugees and migrants. Distancers and disbelievers can livestream using an onsite QR code. Sojung Jun's A Day of a Tailor (2012) follows a tailor called 'Mr Gubo' (the name borrowed from A Day in the Life of Novelist Gubo, a 1930s novel about the effects of modernisation in Korea by Park Tae-won), who has worked in machine embroidering in a ten-metre-long shop for the past 40 years, while Agnes Arellano's Haliya Bathing (1983) depicts the pregnant lunar goddess (drawn from Bicol mythology, and cast from the artist's body) bathing in a pool of crushed marble assembled in a way that recalls Zen rock gardens. According to myth, Haliya was left stranded on earth (where she and her six sisters came to bathe once a month in terrestrial warm waters), having been wooed by a woodsman (who had stolen her clothes); the work, originally included in an exhibition curated by Philippine conceptualist Roberto Chabet, marked the beginning of Arellano's ongoing exploration (or incarnation) of female deities from various religions and mythologies. The works evolved from a sense of alienation from the Catholic Church and the role of women in society at large, but have gained additional poignancy today, when the Philippines is firmly in the grip of a power-crazed macho strongman. Something with which local visitors as well as those from many other parts of the world might find resonance.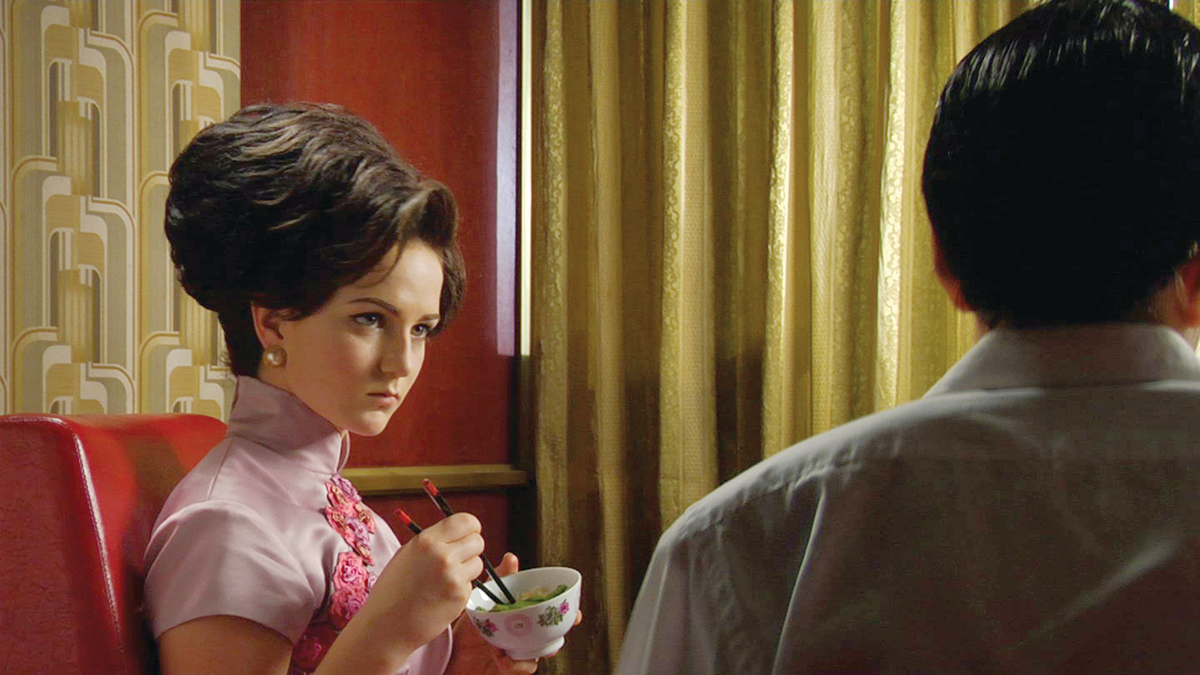 The title of Hong Kong-based not-for-profit Para Site's current exhibition derives from a different international exchange. Garden of Six Seasons (through 30 August) is named after an English-style garden constructed by the king of Nepal a century ago (six being the number of seasons the Kathmandu valley was said to have before climate change ruined it for everyone). The exhibition serves as a prelude to the Kathmandu Triennale 2020, scheduled to open in December, curated by Para Site's executive director, Cosmin Costinas. Taking the concept of the garden as something geographically and climatically specific, but inherently artificial and therefore culturally adaptable, the exhibition looks at relations between the specific and the general, through a genealogy of mapmaking, an exploration of artistic traditions (such as paubha painting in Nepal, or ink painting in East Asia) that fall outside the (art-institutionally) dominant Eurocentric canon and contemporary work by artists ranging from Pacita Abad to Trevor Yeung, via Dominique Gonzalez-Foerster, J.D. 'Okhai Ojeikere and another outing for Korakrit Arunanondchai. And that's to name but a few; another sprawling exhibition, this one has been extended to Hong Kong's newly opened Soho House.