Bergen Assembly's 2022 edition Yasmine and the seven faces of the Heptahedron continually – and whimsically – returns to questions of authorship and identity
Like a song whose lyrics we learn as we sing it, the fourth Bergen Assembly invites visitors to join the fictional character 'Yasmine' on a playfully epic quest for the titular seven-sided body. Identities are slippery from the outset: the artist Saâdane Afif is the show's 'convenor', but he credits one 'Yasmine d'O' as its curator, a seemingly fabricated figure related to another Yasmine from Afif's own art practice: Yasmine d'Ouezzan, the first French female carom billiards champion, whose hybrid North African-French roots reflect Afif's own. If this slippage is confusing, Afif's destabilising strategy is working: the emphasis here is on multiple, subjective interpretation as a poetic/political strategy, with storytelling – rather than the thematic exposition common to large exhibitions – creating a nevertheless-accessible exhibition framework, light on art jargon. Following 'Yasmine', the audience meets seven 'characters' who provide leitmotifs for tightly focused, three-artist exhibitions at different venues.
These characters, drawn from a play by Thomas Clerc, itself written after a performance by Afif for the 2014 Marrakech Biennale, are named after their occupational roles. For example, when encountering The Bonimenteur – French for 'huckster', the character evokes a master-storyteller figure – the audience enters an environment titled Bonfire (2022) by the group GRAU, centred on a multimedia evocation of fire around which people can gather, and which is used for public events. Issues of circulation, exchange and especially interpretation characterise many of the invited artists' works, which pointedly link the exhibition's character-driven structure with the cultural and civic life of Bergen: the character of The Professor is 'hosted' at the University of Bergen KMD building, where fine art students collaborated on several episodes of Gruppo Petrolio's film project and installation titled after the collective, led by artist/professor
Lili Reynaud-Dewar, who plays the group's wayward, alcoholic, continually undermined leader. The film, which ostensibly explores the political nature of Pier Paolo Pasolini's death and yet develops into a comedy, presented across eight monitors, about collective work itself and the dilemma between choosing artistic creation or militant action. Nearby stands a facsimile of George Grosz's Self-Portrait as Warner (1927), a painting critical of pedantic authority that slyly warns about then-coming fascism, and an exhibition of largescale self-portraits from the class of KMD professor Lars Korff Lofthus; each presentation, again, complicating and faceting personalities.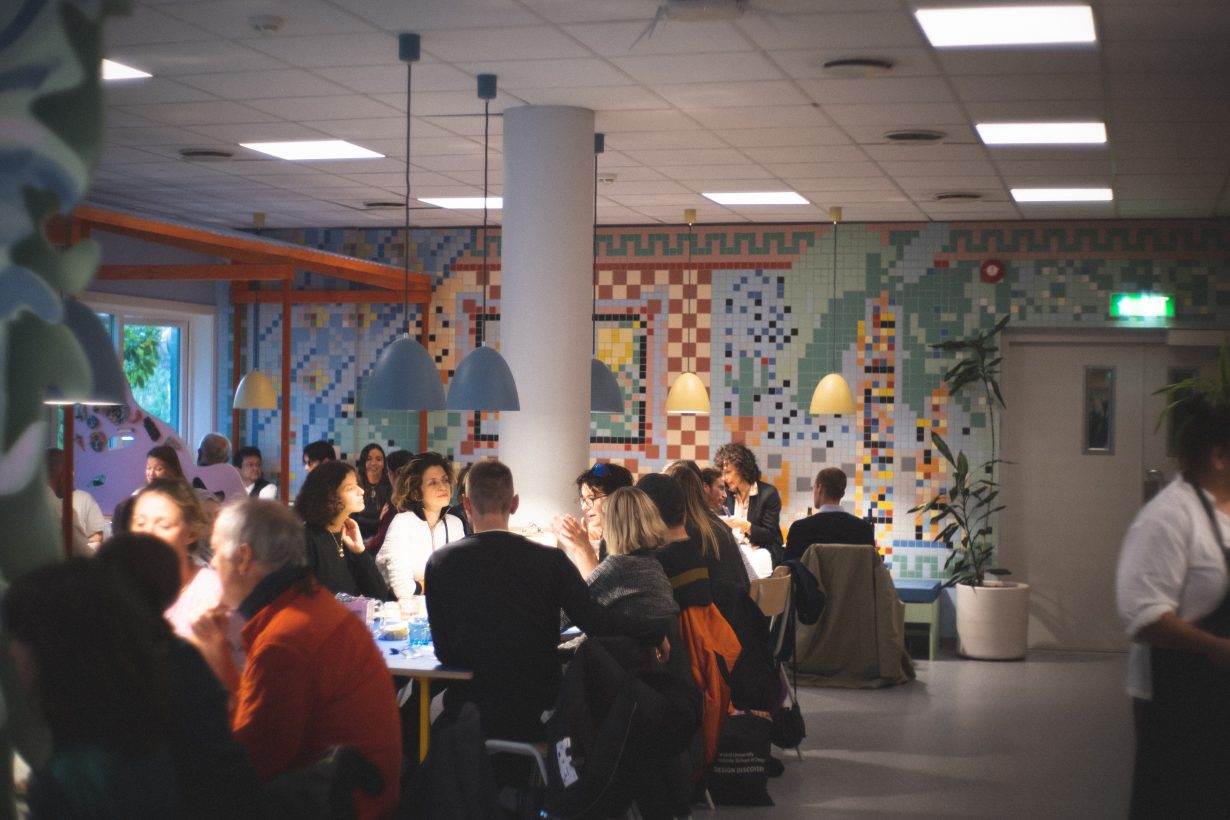 A different agenda surfaces in The Coalman at Gyldenpris Kunsthall, which presents Nothing More (2022), Augustin Maurs's exploration of the human voice's extremes, presenting graphic and audio preparatory materials for a live concert in collaboration with the local Volve Vokal choir (and others) at Bergen Cathedral, alongside an astonishing collection of vernacular coal sculptures and a display devoted to Claude Debussy's composition 'Evenings Lit by the Burning Coals', composed in exchange for a bag of coal in 1917, a time of extreme privation. This farewell to dirty energy is echoed by a fascinating film by Shirin Sabahi, Mouthful (2018), devoted to the restoration of a sculpture made of used motor oil – along with Pocket Folklore (2018), an installation of the random objects dredged up in the process – as part of The Moped Rider at the archaeological Bryggens Museum. Here, too, Denicolai & Provoost 'sample' the cultural life of Bergen by showing diverse objects borrowed from various eye-height displays seen on their wanderings through the city, while Katia Kameli's installation Stream of Stories (2016–22) explores the migration of stories themselves, tracking the previous non-Western origins of animal fables attributed to Aesop.
So through the unfolding of an offbeat yet accessible narrative across the city, Yasmine's quest continually returns to questions of authorship and identity, most often exploding or dilating them. The exhibition's whimsical sensibility, it turns out, is a Trojan horse that opens character and selfhood beyond mere signification to multiple subjectivities, communal perspectives and, importantly, delight, while foregrounding the potential complexity of encountering art. This is nowhere more apparent than in Venezuelan-born Sol Calero's work,
La Cantina de la Touriste (2022), a restaurant constructed with vibrant tiles and hand-painted furnishings in her self-consciously 'exotic' style, which explores the shifting interpretation of tropical symbols from a personal perspective. Made in collaboration with a migrant education organisation and located at an elderly care home, the fact that this work for The Tourist is permanent speaks volumes.
Bergen Assembly: Yasmine and the seven faces of the Heptahedron, various venues, Bergen, through 6 November