The exhibition of the Italian Baroque artist at London's National Gallery shows us a woman who confidently asserted her place in history, against all odds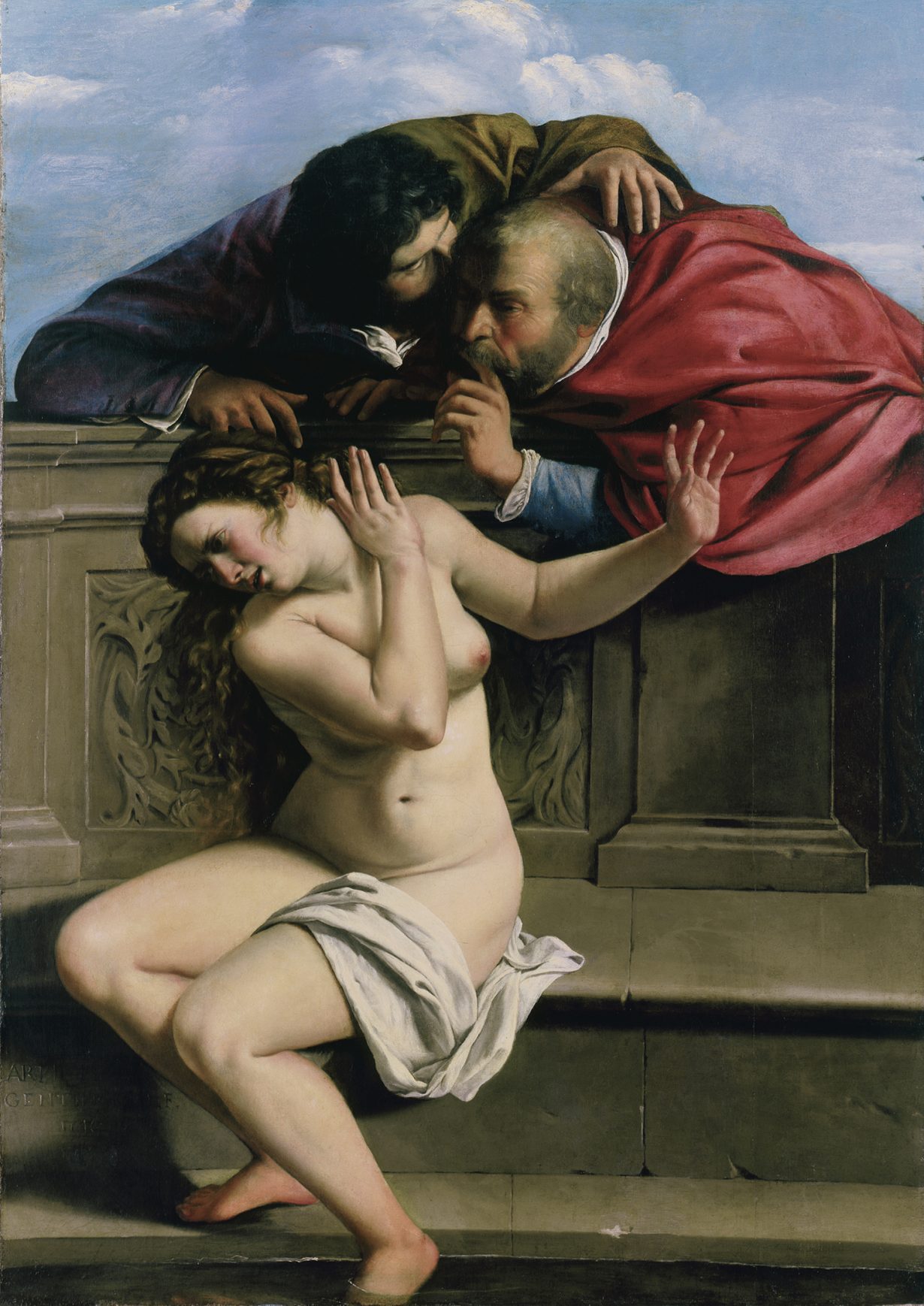 Perhaps it had something to do with the seven-month absence from galleries on my part, but I can't remember experiencing a more profoundly dramatic exhibition than Artemisia at London's National Gallery, and few that were more moving. The painting we see on entering immediately communicates why this first major show of the Italian Baroque artist Artemisia Gentileschi in the UK is so necessary. Susanna and the Elders (1610) greets us boldly, mesmerising in itself, but even more so when you are aware of the fact that the artist was only seventeen when she painted it. Artemisia's rendition of Susanna, bathing in her garden, being intruded upon by two men come to claim sexual favours is richly visceral – Susanna recoiling in revulsion, her desired solitude shattered, the men grossly conspiratorial in their invasion.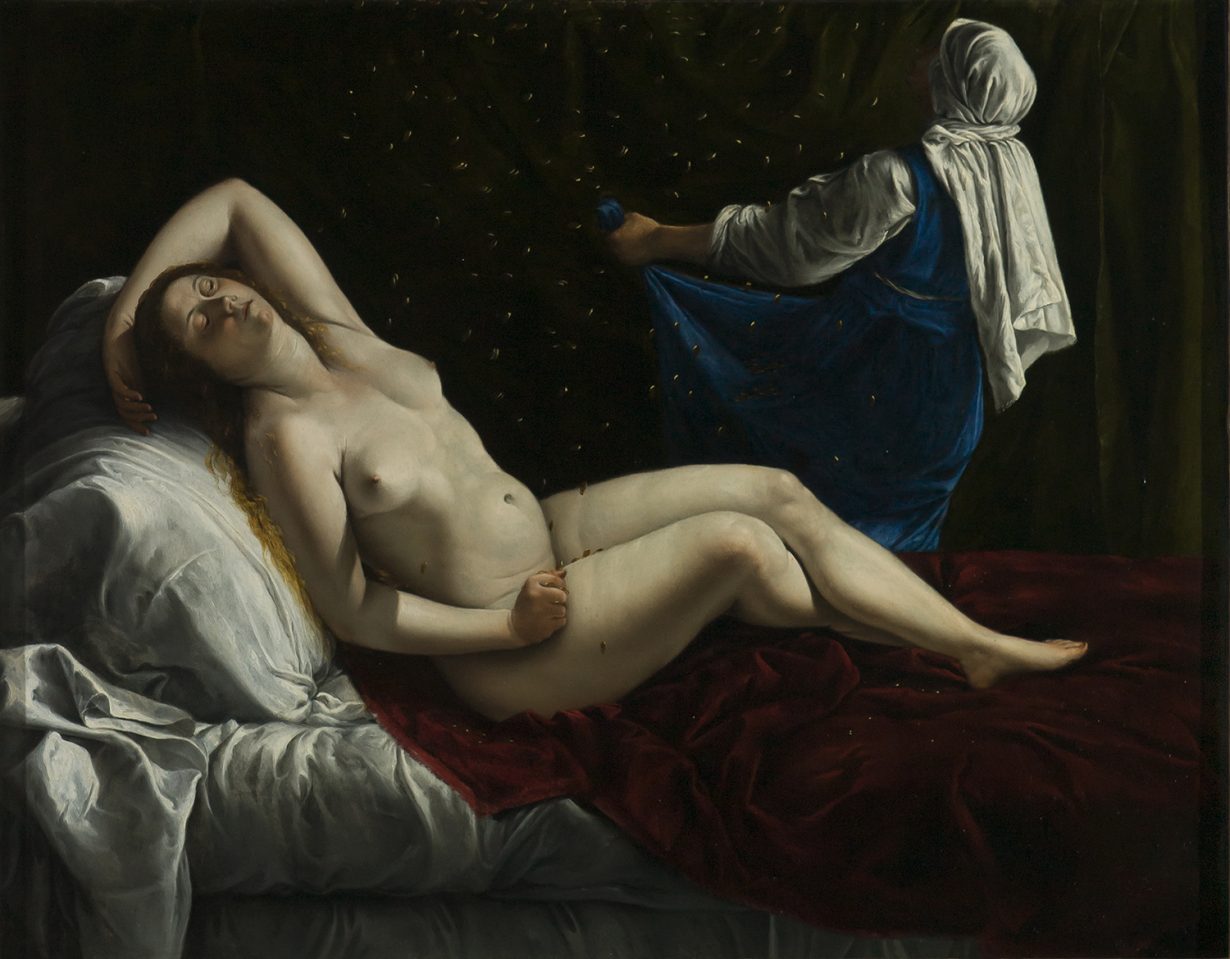 Artemisia would return to the story of Susanna twice again in her later career (the exhibition shows us how she continued to reimagine the biblical scene, in 1622 and 1652), but it is the 1610  painting – in which Susanna is visibly distressed and potentially angry, rather than impassive or appealing to the heavens for intervention – that has become inextricably linked to the artist's biography. At seventeen, Artemisia was a victim of a rape perpetrated by the artist Agostino Tassi. This incident, captured in court records which document how Artemisia voluntarily underwent torture in order to prove that her account was truthful, has come to be a dominant prism through which she is viewed by the wider world. This exhibition deals with that fact admirably, neither making an unnecessary meal of it nor ignoring it for the sake of some imagined propriety or mark of respect to the artist. Although the details of the rape are recounted, the show is framed around Artemisia's triumph over the challenges of being a woman in her time. An outsize rendition of a quotation from her letters, 'I'll show your most illustrious lordship what a woman can do', precedes her theatrical, breathtaking renditions of women as complex heroes.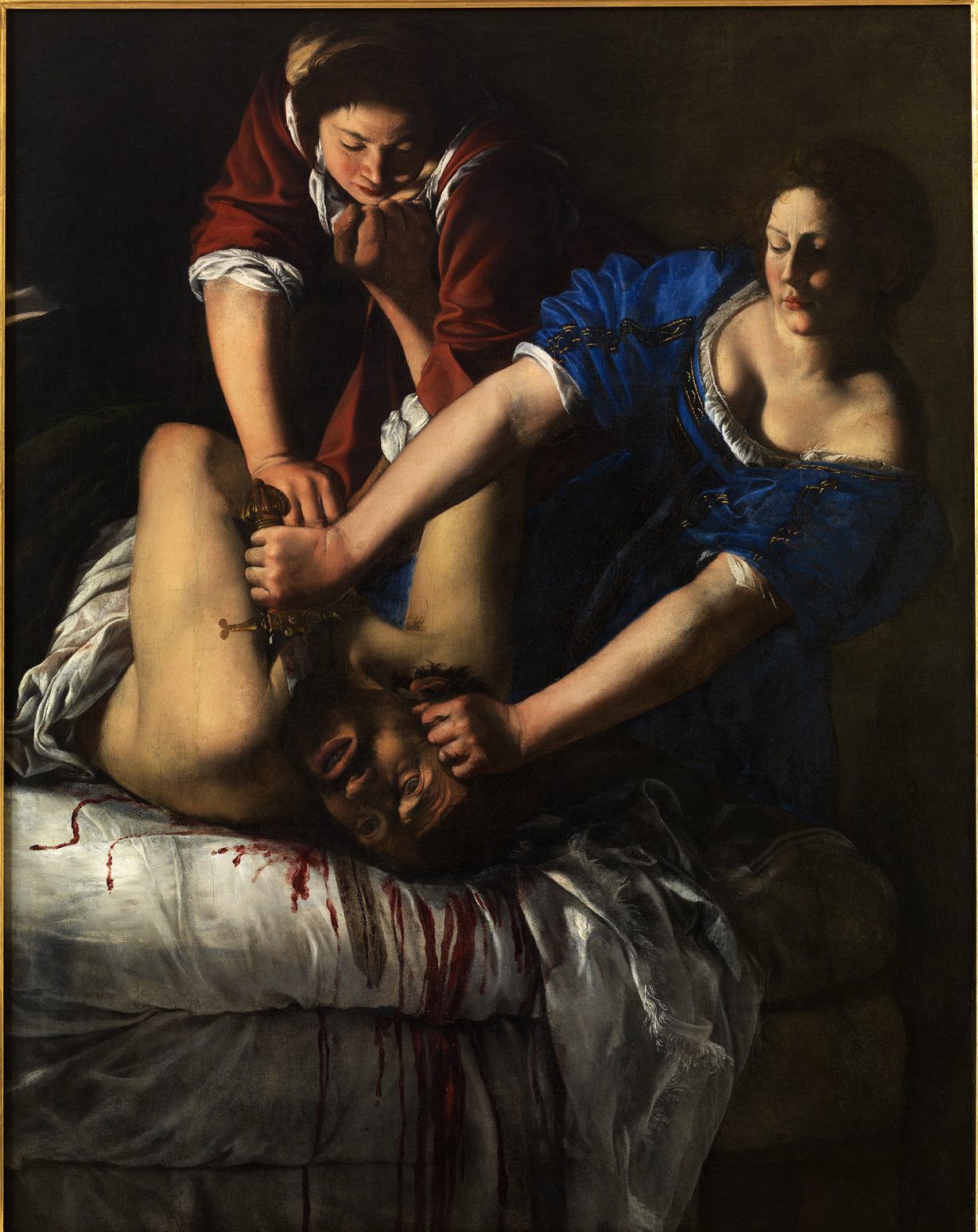 It is understandable that long-time devotees of Artemisia's work may be frustrated by a one-note perception of her in contemporary media, where she is often experienced primarily as an angry woman whose career was a grand act of vengeance against her abuser. In recent years her painting Judith Beheading Holofernes (1612–13) has cropped up repeatedly to accompany writings about male violence against women – the figures serve as a sort of ancient relation to recent rape-revenge fantasies in films of wounded women turned mad with wrath. It isn't hard to see why: it is an invigoratingly violent work. Judith's mouth set firmly as she cuts the throat, giving the impression of hard-won satisfaction. Judith and her maidservant, united in their purpose, share a devilish conviviality which, when seen in this show, brings back to mind the two men united in their torment of Susanna.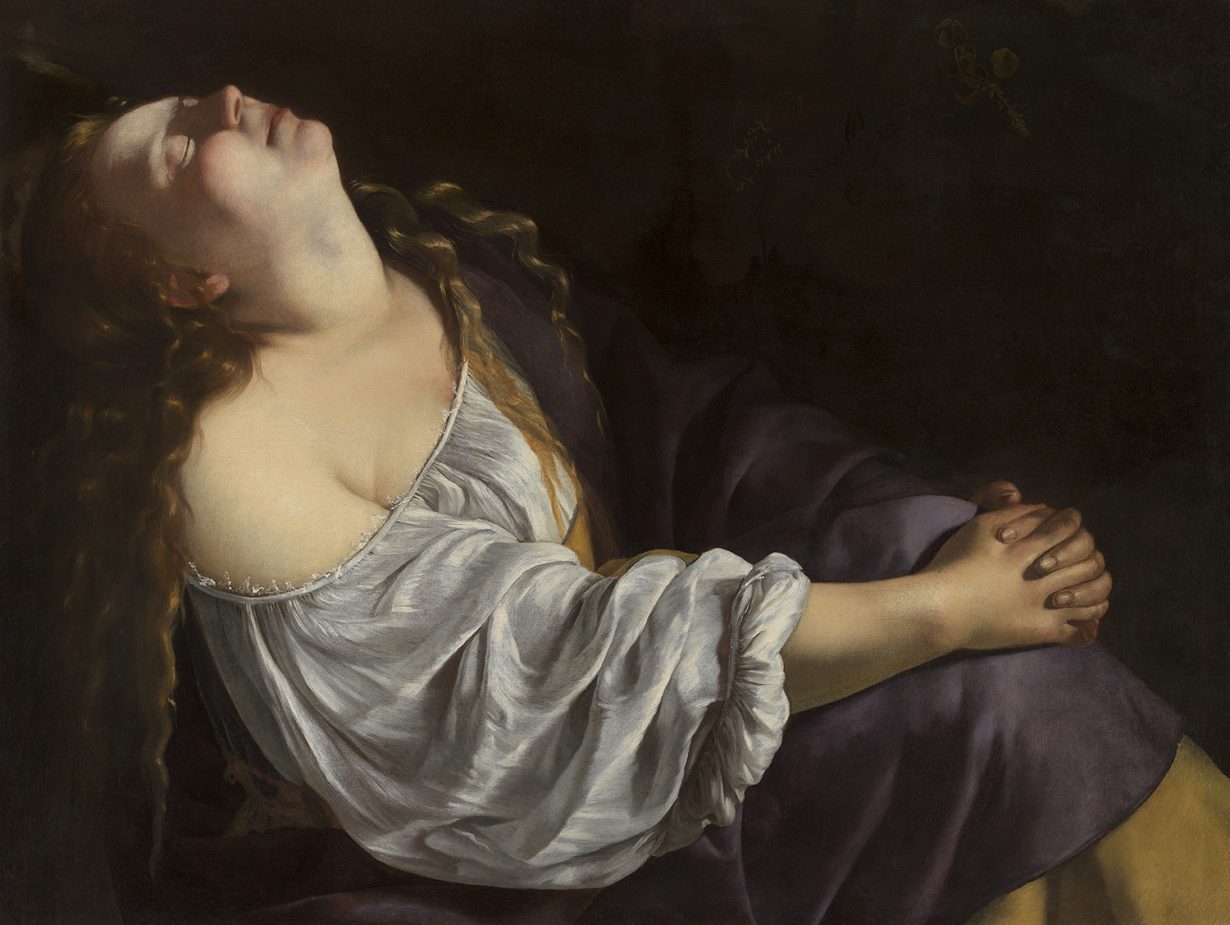 This is an overly – possibly even offensively – simplistic reading of Artemisia, but it isn't necessary to instead completely ignore authorship and context. While it would be a travesty to reduce Artemisia to a victim of rape, it is not an insult to consider her particular life when it comes to how we read her work. The sense that one comes away with from here is not that of a woman who has triumphed over the trauma of rape, although she must have done that too, but of an artist who confidently asserted her place in history as she went along, despite the obstacles she faced. We see her life here not only through those most famous works that characterise the impression of her as out for vengeance against the male guard, but through letters, portraits done by other artists, and in lesser known works such as the startlingly erotic Mary Magdalene in Ecstasy (1623).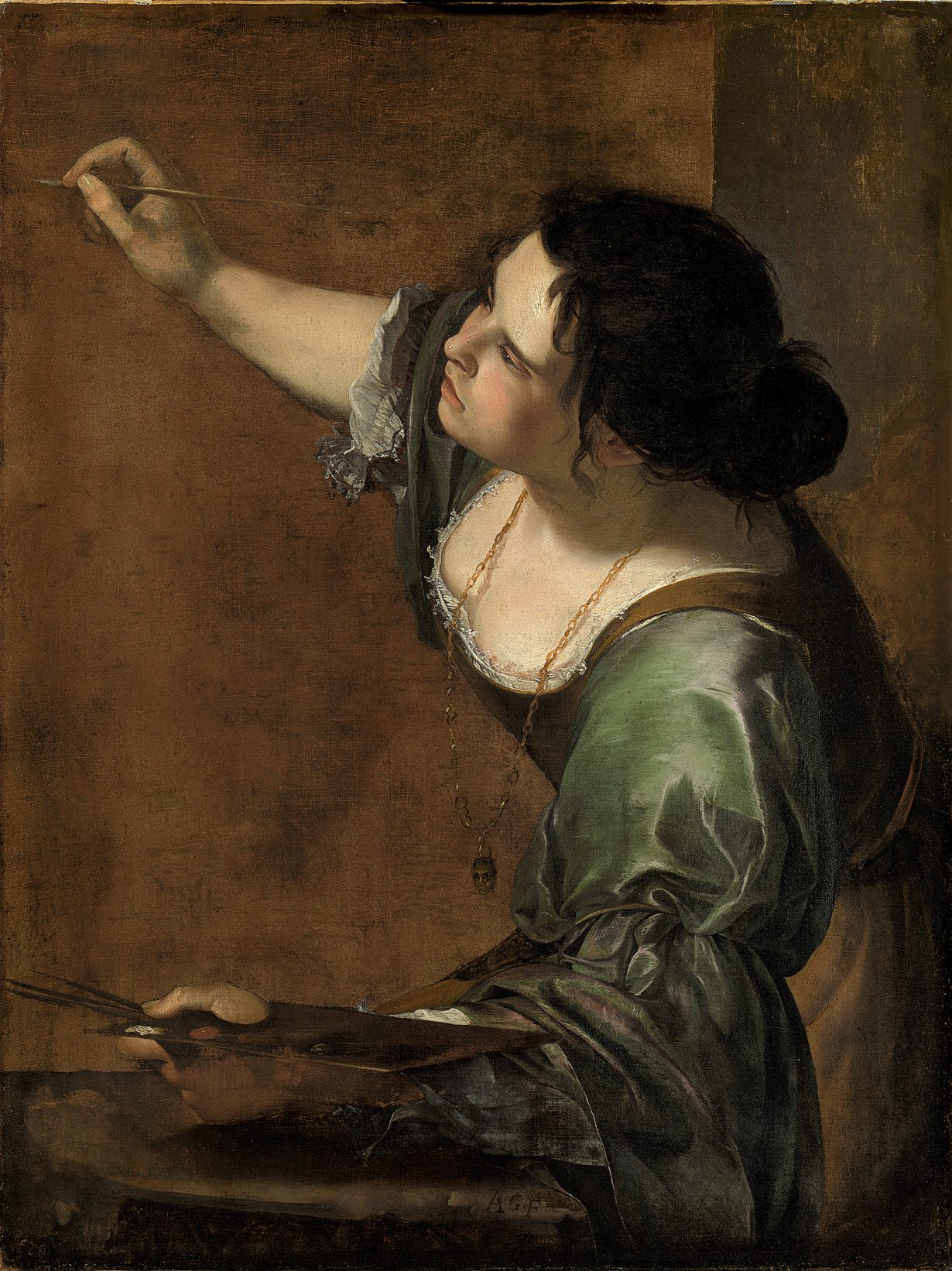 As the exhibition's curator Letizia Treves points out in a catalogue essay, Artemisia sent unsolicited self-portraits to renowned collectors, a gift for the future where her status would, she knew, be safe. The final painting, Self Portrait as the Allegory of Painting (1638–9), shows a woman in full possession of her extraordinary talents and with the knowledge of how celebrated she ought to be. Artemisia gives us a wonderful gift – the revelation of how sustained, rounded and remarkable she really was, and a thrillingly vivid sense of the life which bore it. The latter takes from the former not at all.
Artemisia, National Gallery, London, until 24 January 2021