The Directors at Churchill Gardens Estate, London attempts to understand the 'un-understandable'
The psychiatrist and philosopher Karl Jaspers (1883–1969) described two ways of acquiring knowledge about mental illness: explanation (through observation) and understanding (through empathy). However, as he wrote in his magnum opus General Psychopathology (1913), 'with understanding there are limits everywhere'. He suggested there were some psychotic symptoms – experiences dislocated from what we agree to be reality – that were 'un-understandable'; where the shared foundations of reality are so lacking that another person cannot be said to truly understand.
The Directors centres on Marcus Coates attempting to understand. He presents a film in each of five venues in Pimlico, including a residents' association building, a shop, a former curry house, the bedroom of a flat, and a GP conference room. Each film is made in collaboration with an individual with lived experience of psychosis who has responded to a call from the mental health charity Mind to participate in the project – Marcus Gordon, Stephen Groves, Lucy Dempster, Anthony Donohoe and Mark Banham. Coates casts himself as these individuals in each of the five films and is, as he says in a conversation with psychiatrist and neuroscientist Dr Isabel Valli which accompanies the exhibition, 'a willing conduit; someone they could use to project their experiences onto'.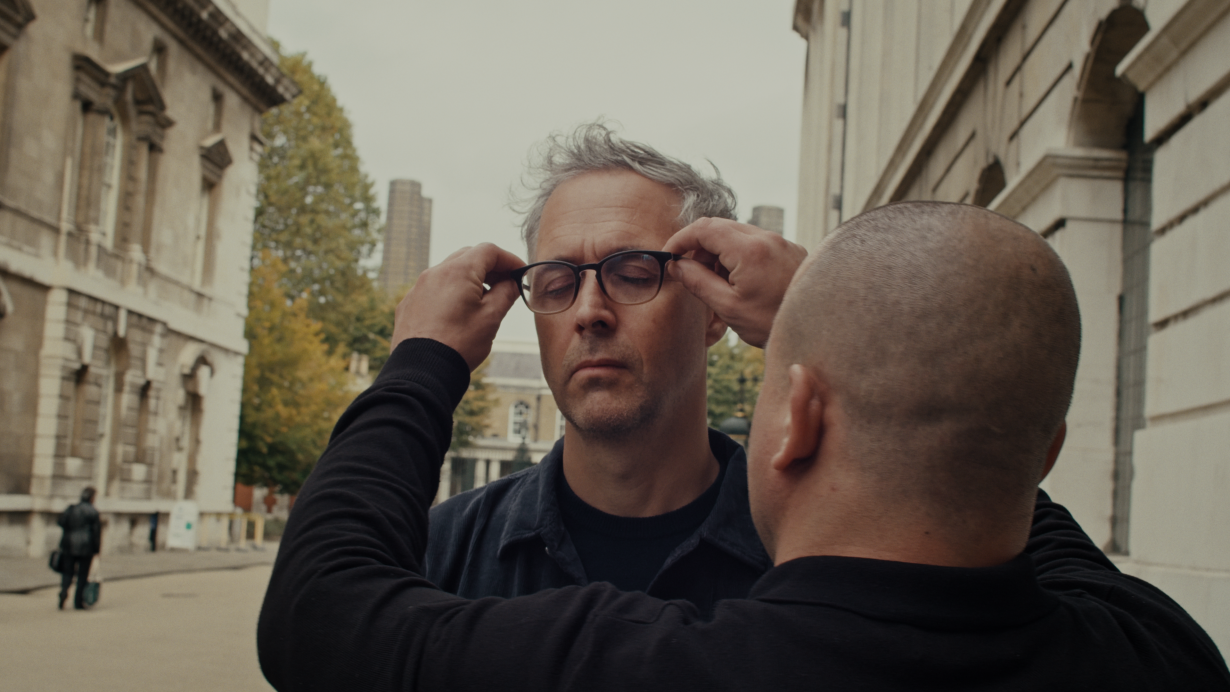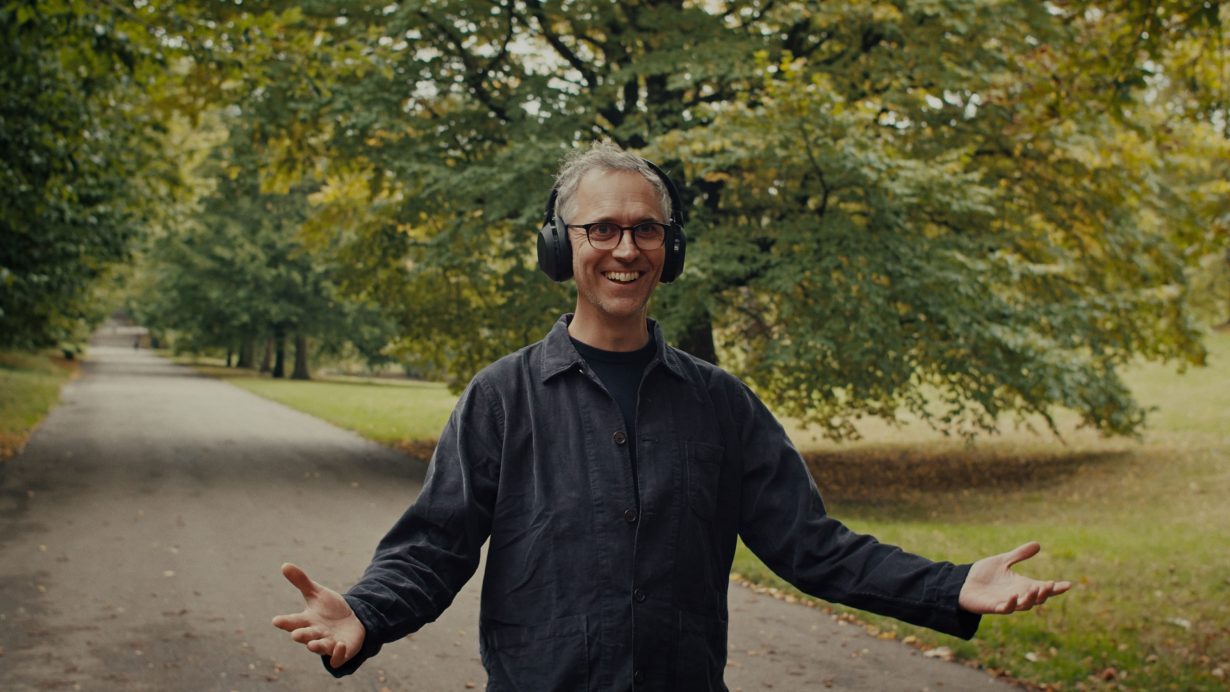 The directors instruct Coates throughout, heard but not seen as offscreen voices. For the viewer, the films involve a threefold witnessing: the description of psychotic experience, the process of Coates's understanding coming into being, and how this manifests in his performance.
Coates often struggles to understand, or to perform, and these moments are embraced and generate the momentum necessary to make the films feel unpredictable and alive. They prompt continuous feedback and welcome debate between Coates and the directors: he confronts a director on whether a man in a cherry picker outside the window could really be spying on him, and directly argues with an auditory hallucination. Coates's overarching tone is of probing curiosity and has the feel of a psychiatrist trying to maintain an alliance while also gleaning maximal information and testing the extent and solidity of a belief system. But the psychiatric assessment is often centred on establishing a diagnosis, risk, appropriate legal frameworks, and management plans. This is all set aside in The Directors; the more pressing question for Coates is 'how does it feel?', and the recurring feeling revealed is of fear and loneliness, because of how psychosis isolates the individual from society, but also because society willingly isolates them too.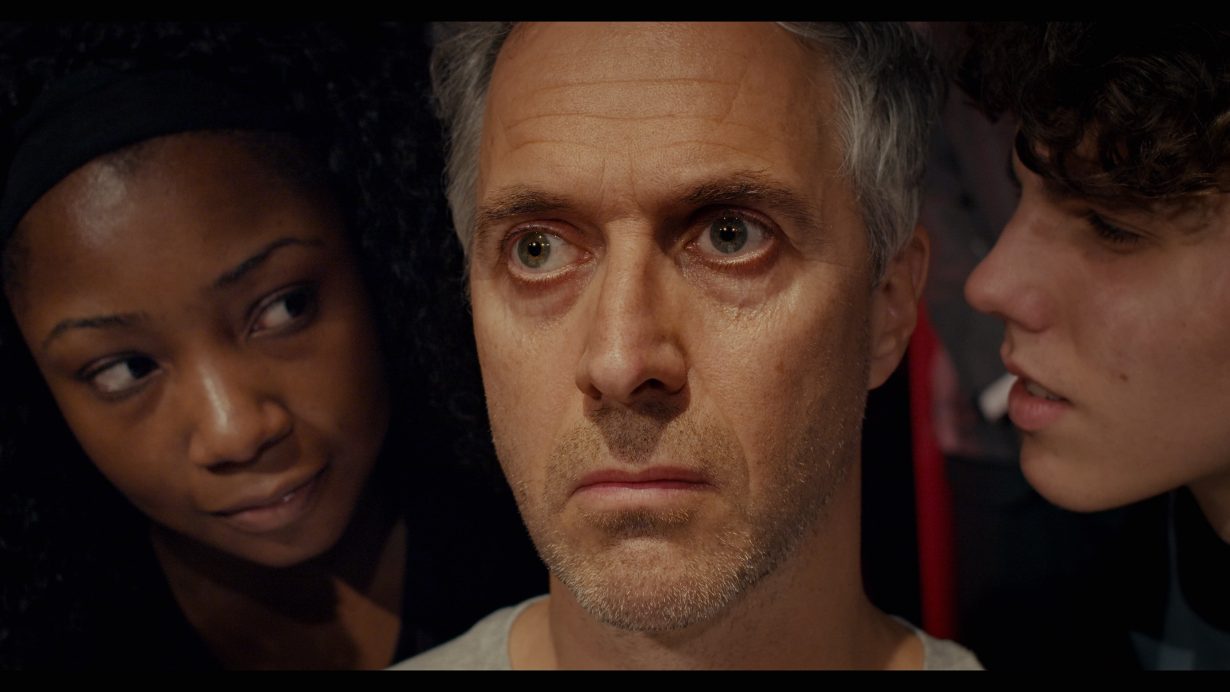 The result is that we are often presented with a spectacle of suffering, sprinkled though it is with flashes of humour. In the film with Gordon, Coates repeatedly has stinking offal paraded under his nose, heaters brought to his skin; with Banham he is blindfolded, punched and pushed to the ground. There is a discomfort in witnessing this torment, but it stems not so much from empathy with Coates, the willing visitor in this world hoping to produce an artwork, but from the directors who were forced to experience it with no known end in sight. In the film with Donohoe, when Coates is visibly shaken after performing a scene where he believes his mother has been replaced by an impostor (known as Capgras syndrome), Coates confirms he is "feeling a bit overwhelmed". "Welcome to my world", says Donohoe, prompting Coates to sardonically reply, "Don't say it with such glee". "I don't like that that's my experience", Donohoe retorts, and Coates has to remind himself that being welcomed into Donohoe's world is the entire purpose of the project.
It's refreshing that the work does not proclaim that it is offering care or support; nor does Coates position himself as an artist somehow entitled to become a temporary healthcare professional. He acknowledges his amateur status and ignorance, and is willing to learn. And despite attempting to perform his director's actual life he does not claim these experiences as his own. He is willing to fall short in his ability to understand and perform, and inevitably does, but these are not failings. To achieve what he has takes trust, when trust in the world, in others and in one's own perceptions is often lost in psychosis. It also takes time and a willingness for both parties to feel discomfort and be happy to expose it. As Coates says to Dr Valli, 'I didn't have the tools to empathise' to begin with. Perhaps the true lesson of The Directors is in identifying some conditions and tools required for such individual and isolating experiences to be shared and begin to approach a more public understandability.
The Directors at Churchill Gardens Estate, London, through 30 October