By illuminating the architecture and collections of Castello di Rivoli, the Turin-born artist offers an elegant retelling of the region's cultural and historical identity
In Renato Leotta's Sole, two dynasties intertwine. One, the aristocratic House of Savoy, rulers of the Kingdom of Italy (1861–1946), who almost a millennium ago came into possession of the building that now houses Turin's museum of contemporary art. The other, the Agnelli family, which, through FIAT, radically shaped twentieth-century Italy. Leotta operates here with diplomatic finesse and great economy: his exhibition consists of headlights from various models by the car manufacturer, artificially dimmed into spotlights for a scenography and trained on works from the museum's collection or architectural details bearing a 'Piedmontese' identity. Gleams skim an anthropomorphic black sculpture (Persone nere, 1984) and a stool (Untitled, 1979) by, respectively, the Piedmontese Michelangelo Pistoletto and Marisa Merz; a fake moon hides itself in a medieval well; a timid Ducato truck vivifies a Savoy monogram on the fireplace; the eye of an Uno Rally shines on the local mud Richard Long used for a site-specific work (Rivoli Mud Circle, 1996).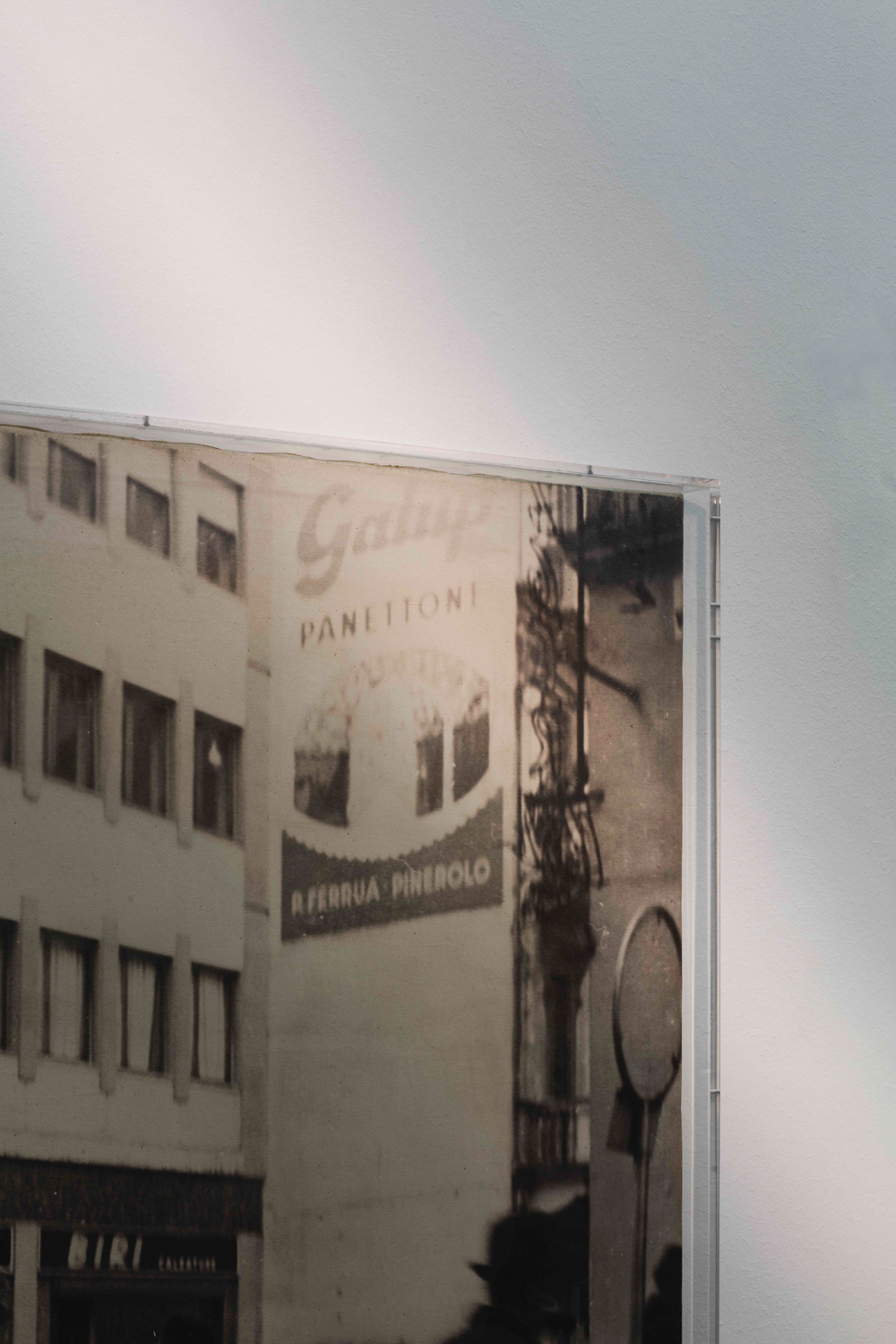 One of the most ingenious inventions is the spot on a photograph (1/25, 1965) by the Genovese Giulio Paolini, highlighting an unassuming 'Piedmont' in an advertising banner for Galup, a popular confectionery company, recently bankrupt. Inviting an alternative route through the museum's works in this fashion, emphasising potentially overlooked 'nodes', Leotta underscores the expatriation of FIAT to the US and the encroachment of heavy industry into the cultural economy, alluding through the use of waste material to another local specialty, Arte Povera. At the same time, he perhaps also hints that sustaining Turin's self-image, the preservation of a consolidated cultural splendour, has been supported by a less 'noble', evaporated industry.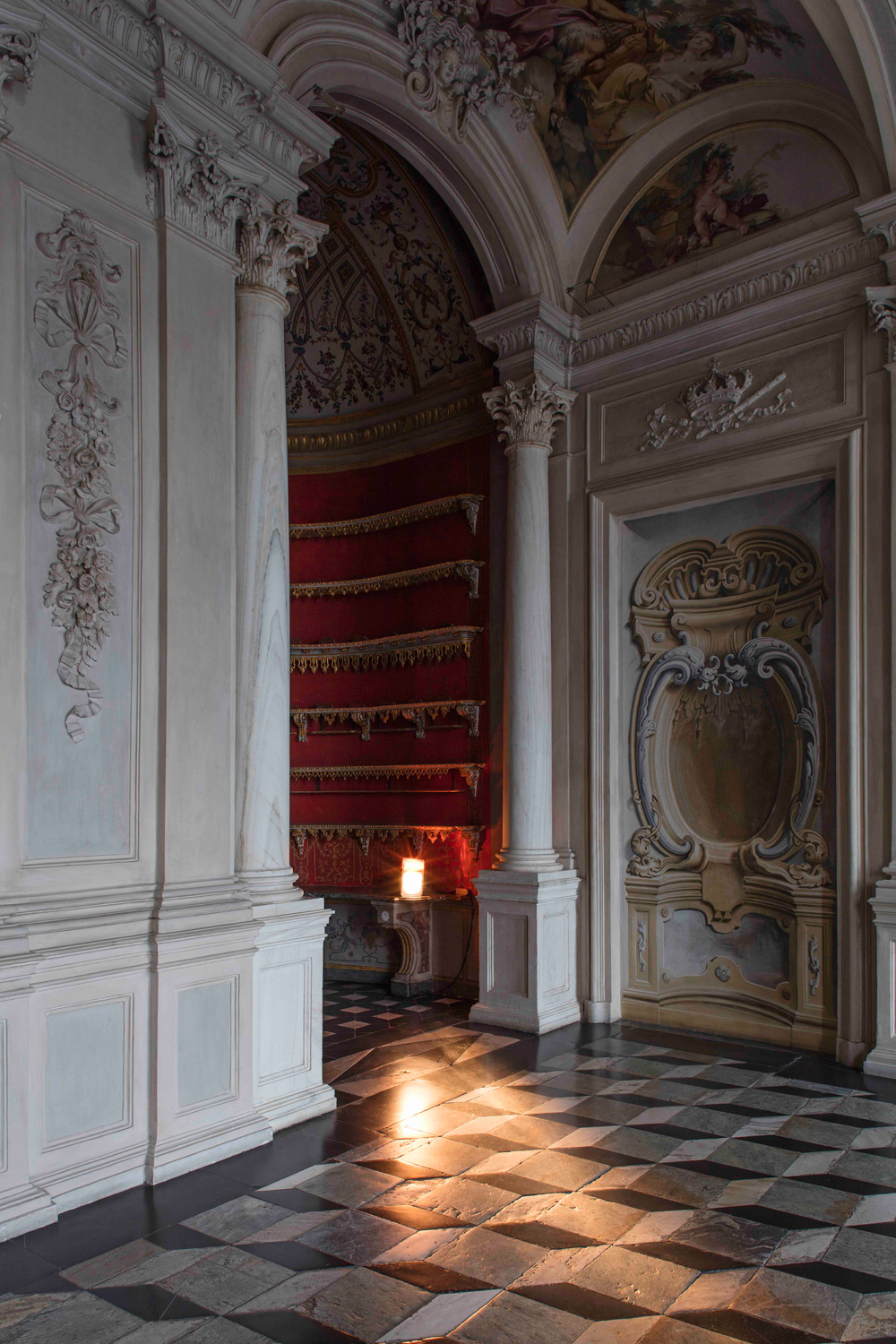 Leotta, here, has managed to work on the passage of time. The intensity of each light is designed for each specific room and takes into account changes occurring in natural light. The artist, having relocated to Sicily, has followed a reverse path to the one that brought southern citizens, including his own parents, to settle in the richer north. We may consider Sole the synthesis of a moment of passage – his own movement combined with Piedmont's historical arc – delivered without didacticism and imbued with almost effortless elegance and clarity.
Renato Leotta: Sole is on view at Castello di Rivoli, Turin, until 27 September