The erasure of India's lowest caste; opposing the colonising gaze with Trinh T. Minh-ha; and finding resistance in obliquity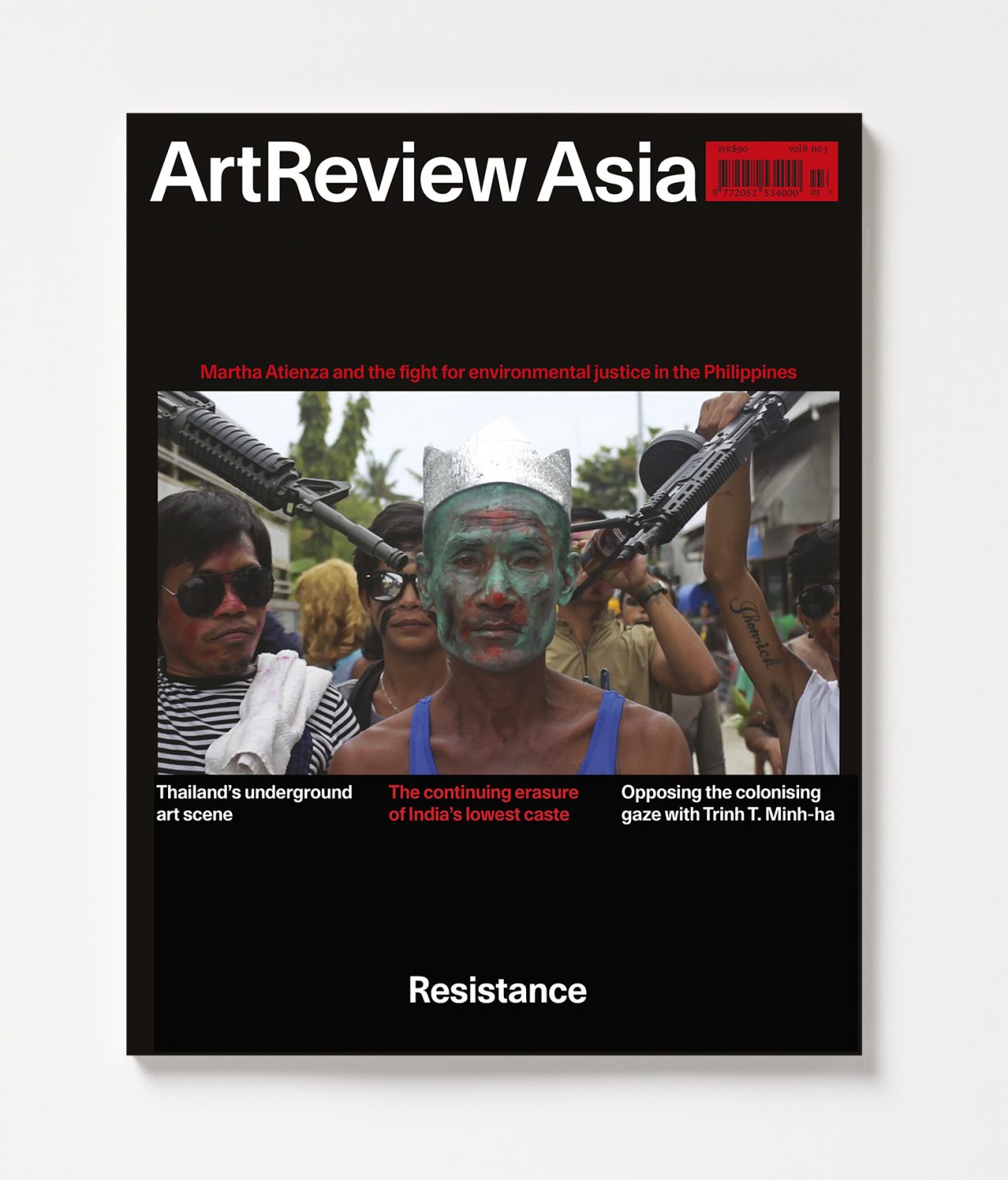 In this latest issue, ArtReview Asia seeks out artists who have had to come up with every bit of resourcefulness and ingenuity to survive the troubles they find in their different situations, and to carry on making art that in some way speaks to every other trouble of the world right now. Making art that changes society is tricky but making art that refuses to acknowledge what's going on is an easy out.
More often than not, acknowledging people's existence is itself an act of solidarity – Deepa Bhasthi looks at the photographs of M. Palani Kumar, who records the abject reality of India's poorest, working and often dying in urban sewers.
Patrick J. Reed finds heart in the work of Trinh T. Minh-ha, a filmmaker who, instead of 'speaking for' her subjects, finds ways to highlight the relations of power between who's being represented and who's doing the representing.
Marv Recinto profiles artist Martha Atienza, whose videoworks attest to the destruction and erasure of the environment and peoples of Bantayan Island in the Philippines.
And forms of resistance can also be found in obliquity – Adeline Chia surveys the minimalistic works of Burmese artist Po Po which evade direct meaning and interpretation, pointing both to Burma's Buddhist traditions and to the political struggles of a country that spent five decades under dictatorship.
Also in this issue…
Mark Rappolt speaks to curator Jacob Fabricius who talks about the challenges of curating the upcoming Busan Biennale with artists who are socially and geographically distanced. Charu Nivedita writes about writing during lockdown in Tamil Nadu and the challenges of living under a brutally enforced curfew. And despite our currently fragmented existences (socially, geographically and emotionally) the photographer An-My Lê still managed to find solace during New York's lockdown, in the messages of solidarity posted on the city's arthouse marquees. Last but not least, the usual round of exhibition previews and reviews from around the world.
***Click here to subscribe***