To a certain extent, the biennale's problem is that it is both too specific and too inclusive at the same time, which ought to be impossible
Bodies of Water, the 13th Shanghai Biennale's main exhibition, finally opened this April after being postponed due to the pandemic. During the interval between that date and its originally scheduled November 2020 launch, the biennale (under the direction of Spanish architect Andrés Jaque) adapted by launching two 'phases' to fill the void with online workshops, screenings, panel talks and offine performances, which didn't garner much attention from the domestic audience in China, who had by then largely returned to their pre-COVID-19 lifestyles. The decision to postpone the launch of the exhibition proper is in part explained by the record-breaking number of commissioned works (33 out of the 76 on show), which presented a considerable challenge both in practical terms (to the artists involved) and on a conceptual level, given this edition's emphasis on connection through 'bodies' (of water and other forms), at a time when travel and logistics are restricted. Perhaps these factors, and the extreme disconnect between the local and the remote over the past 18 months, are also responsible for the decision to produce what the curators describe as an exhibition with a simple approach.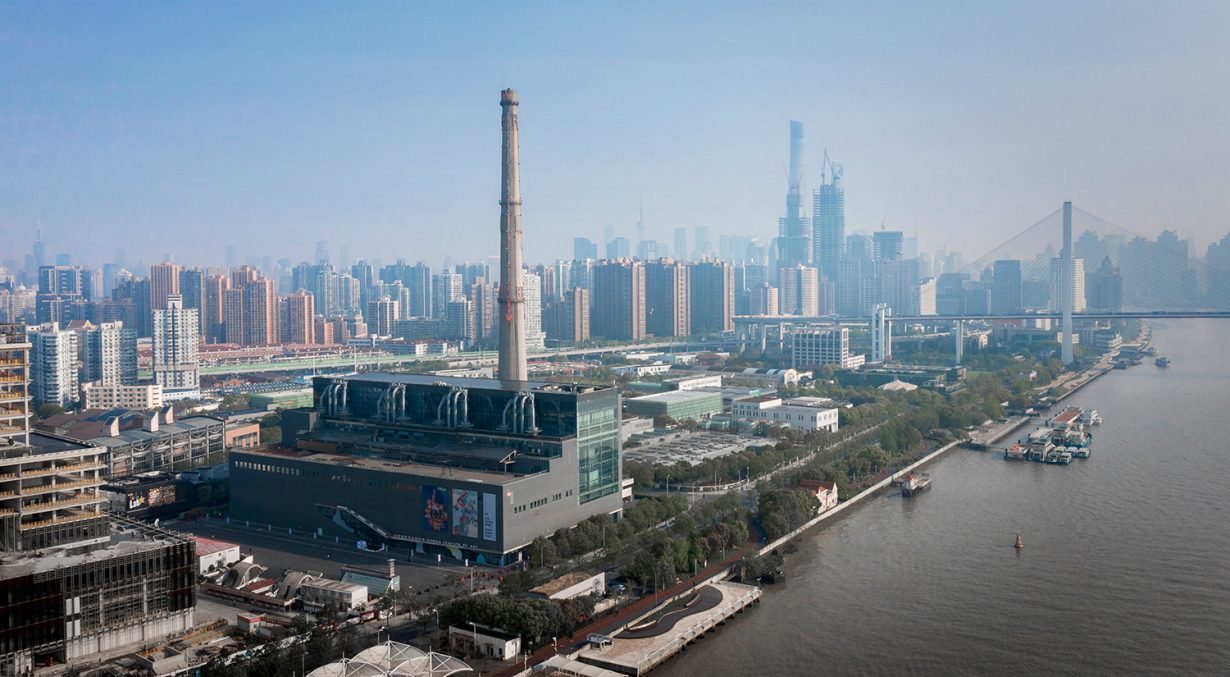 The last edition, directed by Mexican curator Cuauhtémoc Medina, was possibly the most political to date. It raised a range of topics, yet used innuendo, symbolism and dark humour to deliver a holistic narrative in the midst of a context in which censorship remains relatively strict. For example, on the open floor at the main entrance to the Power Station of Art, 16 Chinese characters made of cardboard spelled out the slogan 'One Step Forward, Two Steps Back, Two Steps Forward, One Step Back'. This was Argentinian artist Enrique Ježik's In Hemmed-in Ground (2018), developed from Vladimir Lenin's quote from 1904, in which he addressed the Bolshevik–Menshevik split within the party. The text ironically became a depiction of global politics at the time. Right next to it was Fernando Sánchez Castillo's Swing (2018), a typically monumental statue of a heroic figure, bending back like Neo in The Matrix (1999) dodging bullets, with a swing attached to its neck: a strange confluence of fun times and the strangling/toppling of hero figures. These two artworks immediately captured the audience's attention and set the tone of the whole biennale. Since then, and particularly over the past year, we've seen the world in general become more conservative, more nationalistic, and the consequences of that are reflected in the artworld too: as a metaphor, Bodies of Water seems a safer choice.
Politics aside, we're constantly reminded of the fact that in other ways we live in a totally globalised world, where people can shift to online meetings to make time differences irrelevant and social media trends can flood across continents in seconds. In that context, a biennale focusing too much on locality or geography – Shanghai, the Yangtze River, etc – or even bearing the name of a specific place and context can appear conservative. Even though it is the first time the biennale adapted its format (albeit by necessity rather than choice), this doesn't elevate the content or concept, or surprise the audience with new or 'game-changing' technologies. Although, to be fair, even with the whole (art)world searching for new digital formats to replace IRL events, we haven't seen anything revolutionary, even from the wealthiest art fairs, institutions and foundations. Nevertheless, given how the rest of the world is adapting, I was expecting integrated apps, immersive VRs, interactive software with incredible UI and digital exhibitions as complicated as a computer operating system. What I experienced as IRL substitutes were slides, videos and texts under a hyperlink, or low-quality streaming events. Maybe 'go digital' will always be a substitute, and will be forgotten as IRL events become the norm again – it's hard otherwise to explain the artworld's lack of investment and interest in digital alternatives.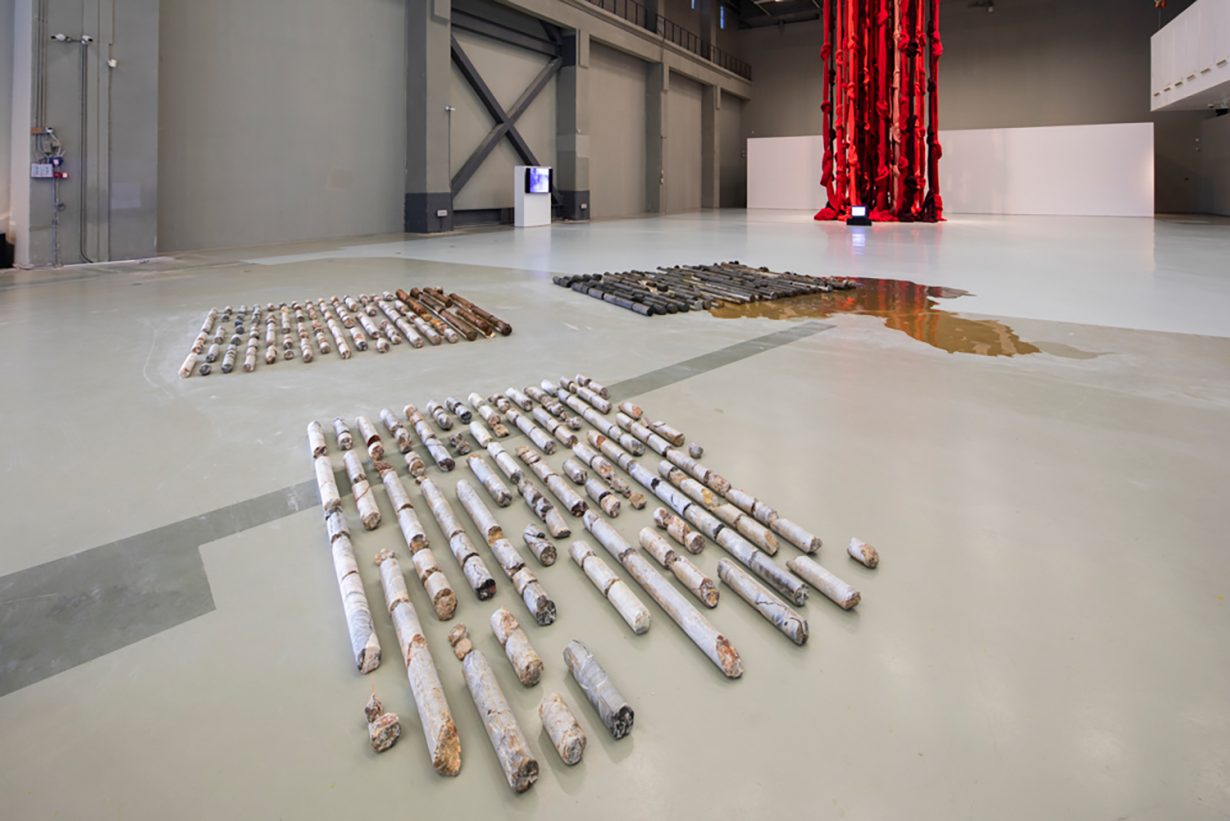 At the same time, the expected site-specificity of commissioned artworks is made particularly challenging by travel restrictions, running the risk of being the result of (understandably) superficial research (and hasty conclusions) or old stereotypes. Such is the case with Amphibia (2021) by Carlos Irijalba, an installation of geotechnical core drillings from Shanghai and Anhui. Of course, the cores' properties are different, and for Shanghai, on the everchanging Yangtze Delta, the drilled core is in a transitional status between solid and liquid. But is this amphibious status specific to Shanghai or merely an attempt to signify the show's engagement with the aquatic theme? How can you understand a local context if you cannot be local?
In Fluffy Grounds (2021), a video essay by C+ arquitectas, the collective talked about how the poplar and willow seeds (more popularly known as 'white fluff') in springtime Beijing had become a headache and unwanted allergy inducer, an example of 'the tousled nature-cultural materialities'. Yet this is only half the story. This type of tree planting in urban areas is already the product of humanity's selfish (and hypocritical behaviour). We damaged nature first, through the creation of urban and industrial centres, then planted trees (technically sterile) in urban areas to fulfil a fantasy of nature (and perhaps to mitigate some sense of guilt), so the nature-cultural materialities were already tousled, regardless the white fluff. Moreover, in China, as elsewhere, these types of 'tousled' materialities exist in far scarier and more disturbing forms. The biennale promised to 'explore caring-based approaches which negotiate our entanglement in extended ecosystems of interdependency'; but in comparison with the complex and disturbing ecological crisis we are facing in real life, it often appears bland and tranquil.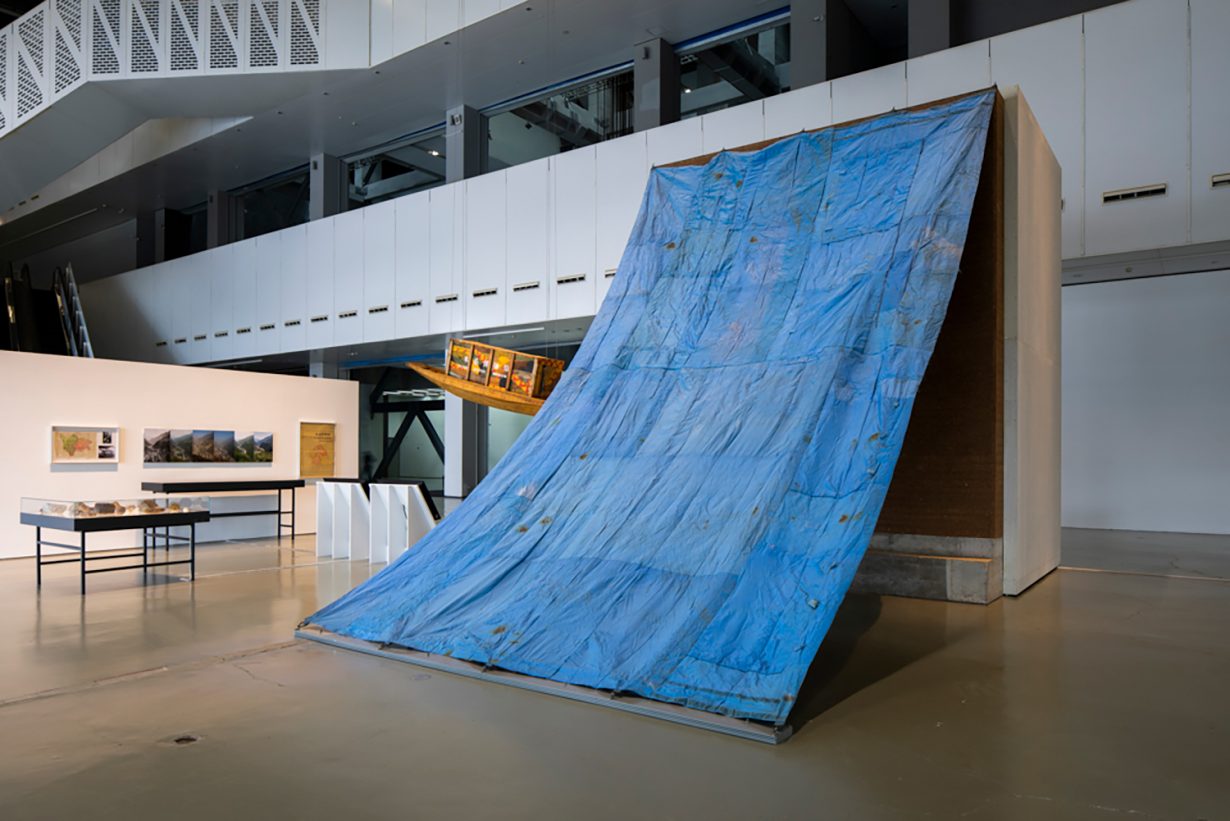 To a certain extent, the biennale's problem is that it is both too specific and too inclusive at the same time, which ought to be impossible. Shanghai is a coastal metropolis, with the Huangpu River running through it, and has a history of being one of the earliest modern harbours in China. So many things could be seen as related to 'water' that this framework starts to lose any meaning. What, in this place, is not concerned with the hydrosphere?
In the exhibition itself, there is Water System Museum (2018–20), a research-based project on water conservancy by Cao Minghao and Chen Jianjun; Ana Mendieta's Silueta de Arena (Filmwork No. 65, 1975), a six-channel 8mm videowork on the fluidity of rivers; Once Near Water: Notes from the Scaffolding Archive (2008–09), by Vera Frenkel, a video about how human behaviour and infrastructures shaped and changed the geography next to a river. While each work might be individually strong, they tend to weaken each other and become part of a one-dimensional whole when included here for their visual or literal connections to water and fluidity. Several works by New York-based architects WORKac are presented in large, 1:1 vinyl print form on the major walls of the Power Station's first floor. These technical drawings, among them RISD Student Centre Bathroom Sink and Stealth Building Residential Shower (both 2020), appear to be on display simply because they are drawings of water facilities. This is not to say that the task of bringing water to urban structures is unimportant or irrelevant, or that ways of doing this while balancing its effect on ecological systems aren't pressing concerns, but it is to say that its presence in the exhibition is somewhat underwhelming and comes across as a nod to a form of encyclopaedic inclusivity. Surely a study of the biennale's stated proposition that 'climates, ecosystems and technologies, all life forms are inextricably interconnected and interdependent' ought to be both more nuanced and more complex than this?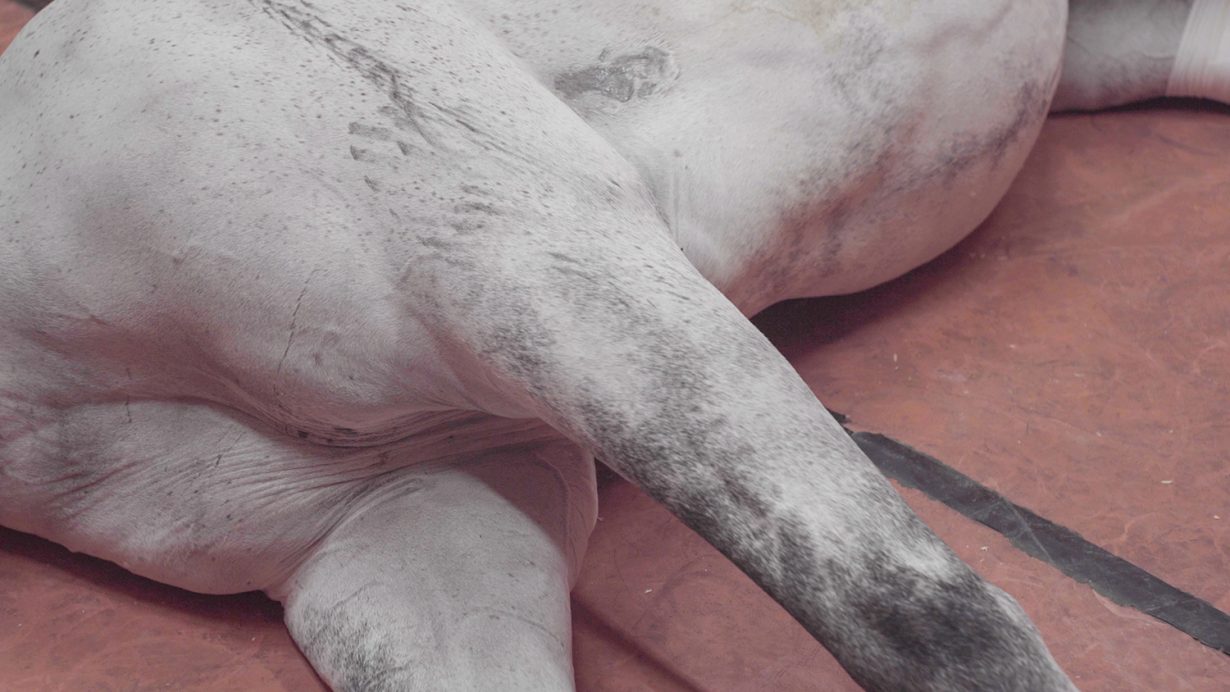 One artwork in particular did grab my attention: The Odds (Part 1) (2019), a video installation by Revital Cohen and Tuur Van Balen. Moving from the topic of gambling to racehorses, show girls, Las Vegas, theatres and punk rock, it is meant as a visual example of apophenia, a delusion that causes one to perceive meaningful connections between unconnected events. An apt metaphor for this edition of the biennale.
The 13th Shanghai Biennale: Bodies of Water is on view at the Power Station of Art and other venues until 25 July 2021