Ahead of the long-awaited 21 October opening, ArtReview spoke to Mr. Oliver Chang, Director of the ART TAIPEI art fair, about art after a pandemic, the necessity of creating a sustainable art world, and 30 years of Taiwan Art Gallery Association
ArtReview As Art Fairs around the world return to full operation for the first time since the pandemic began, what has changed for ART TAIPEI?
Oliver Chang For ART TAIPEI's physical operation, we were less affected by the pandemic because the Taiwanese government secured the broader well in 2020 when the conditions in western countries were severe. The internal outbreak happened around 2021 May and slowed down in September so we were quite lucky that ART TAIPEI 2021 fair was able to keep its schedule.
And though we were able to run a physical fair, the recruitment of international exhibitors was significantly impacted and we haven't yet fully recovered. Before 2020, 50% of exhibitors were from overseas countries – around 60-70 galleries every year – but in 2020, the number decreased to around 10 galleries, around 20 last year and this year we have 38 galleries. International collectors and media today are still hesitant to come because of Taiwan's strict quarantine policy, which has no doubt impacted our sales and international brand exposure.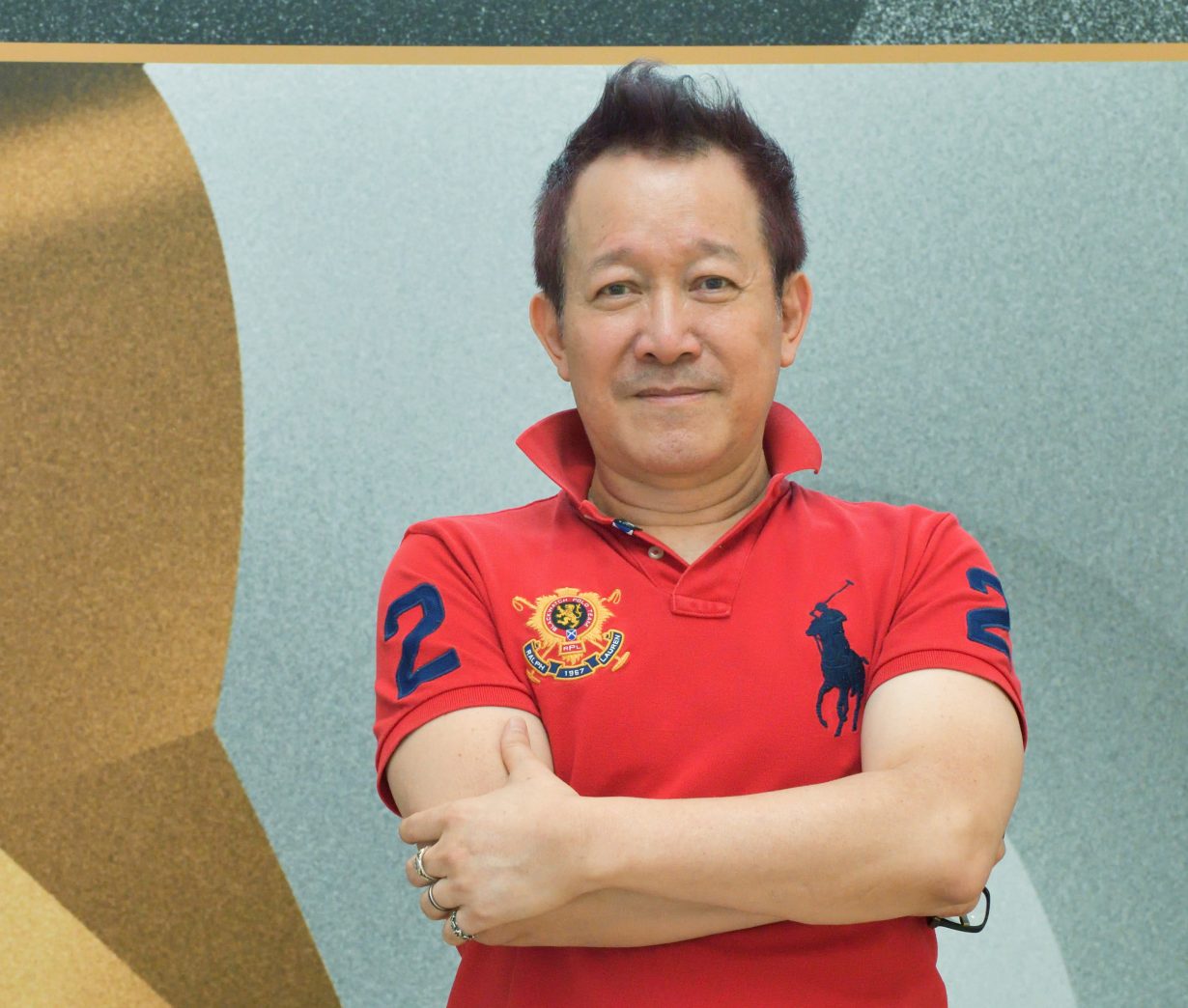 In response, in 2020 we confirmed our partnership with Artsy to have an online exhibition room and in 2021, we started to focus our investment on our digital platforms including Facebook, Instagram and digital advertisement. Our media collaboration has also shifted from print to digital to reach our overseas audience as well as a younger generation of art lovers. Last year we live-streamed the fair preview and main fair for the first time, and this year we are running a non-stop live podcast onsite for 5 days, with over 20 sessions in Chinese and English.
Hence, I would say the pandemic alerted us to the urgency of ART TAIPEI's digital transformation and initiated a rethink about our digital strategies for ART TAIPEI and other fairs we organise.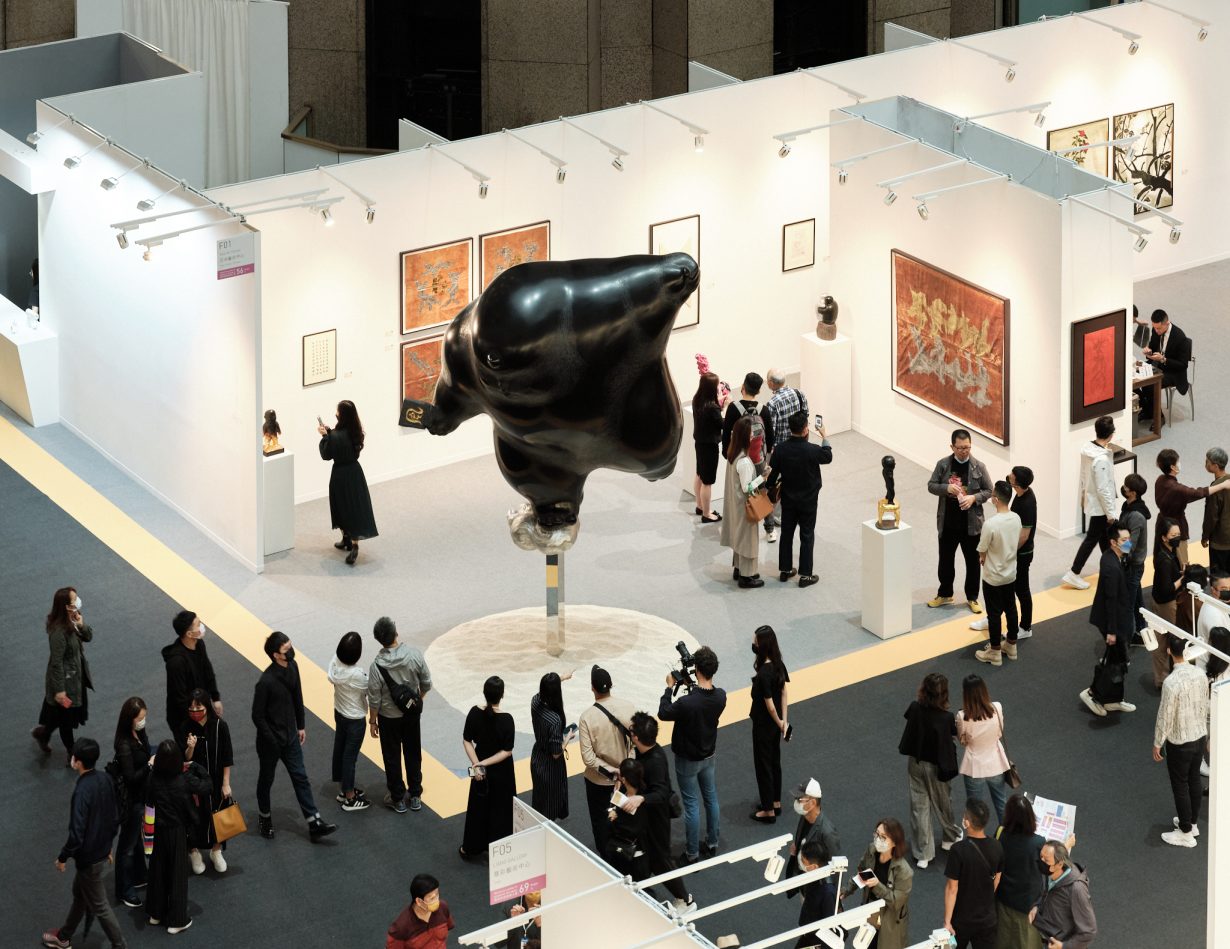 AR How do you reflect on ART TAIPEI's position today, in the 30th anniversary year of Taiwan Art Gallery Association?
OC ART TAIPEI is one of the oldest and well-recognised contemporary art fair in Asia and, as an international art fair, represents who we are in Taiwan. For those seeking to understand contemporary art in Taiwan and the features that define it, they come to ART TAIPEI. We serve as a platform, a bridge to connect Taiwan with rest of the international art community. We welcome different international art voices joining with us in vital and constant communication via this platform, while Taiwanese artists and galleries are equally central to this platform. This is the origin of ART TAIPEI's founding and one of the key missions Taiwan Art Gallery Association has been promoting and fighting for in its past 30 years – and will continue to in the future.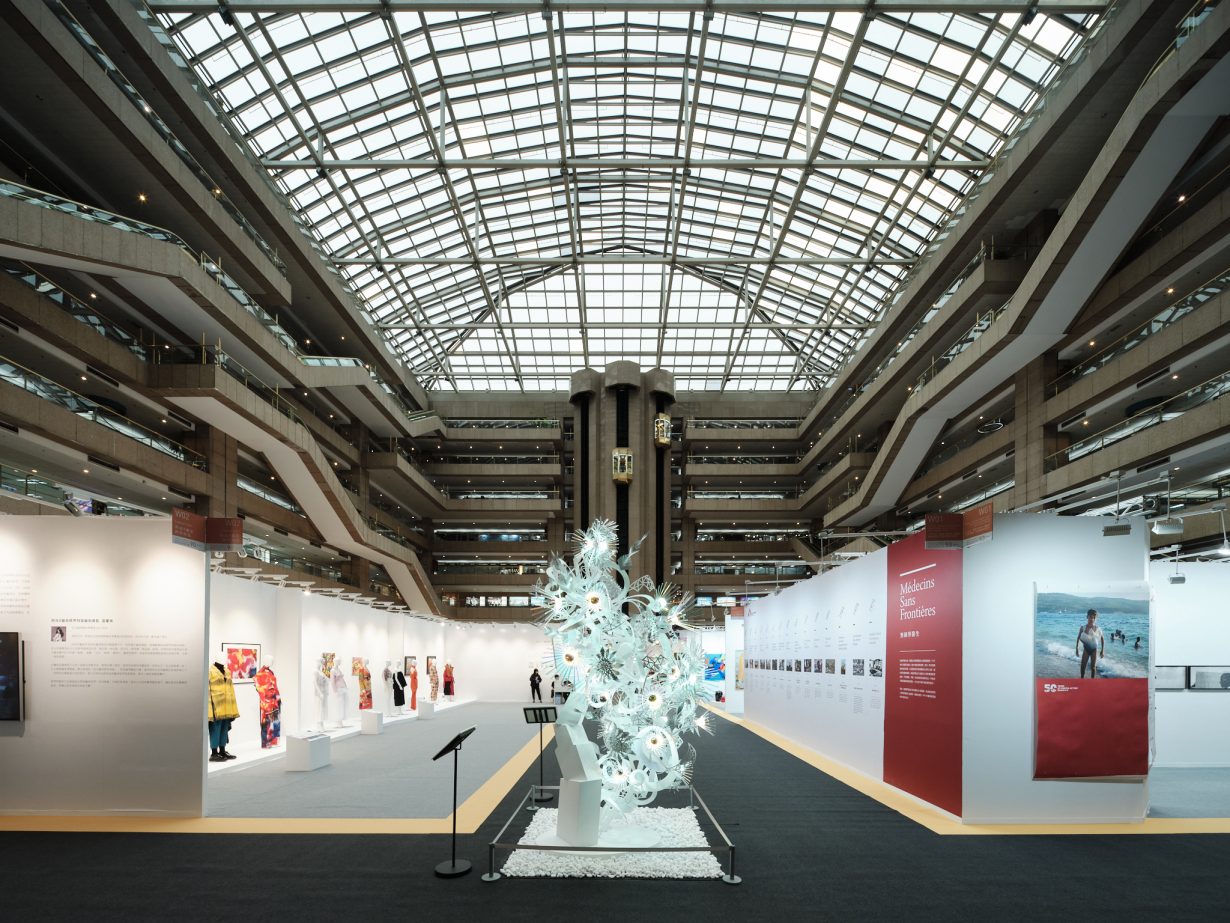 AR How would you describe an international art fair's relationship to its region?
OC International art fairs are a crucial hub connecting local and international art scenes. Every country in the region should have at least one international art fair to represent its art culture and foster a diverse ecosystem with international participants. If every international art fair in the region can share these connections with each other, the cultural impact on the region will reach its full potential to significantly benefit its people in many aspects.
For ART TAIPEI, we always insist on a 50-50 ratio between local and international exhibitors to showcase both local cultural heritage and international diversity. And we always look to include different industrial parties to best utilize ART TAIPEI's platform: we have special projects such as curatorial exhibitions working with various Taiwanese curators, museums and organizations, as well as Art Education Day that welcomes students of many levels to visit the fair, see art and make artworks. All these efforts make ART TAIPEI the leading international art fair to represent Taiwan and bridge our country's art culture with the world.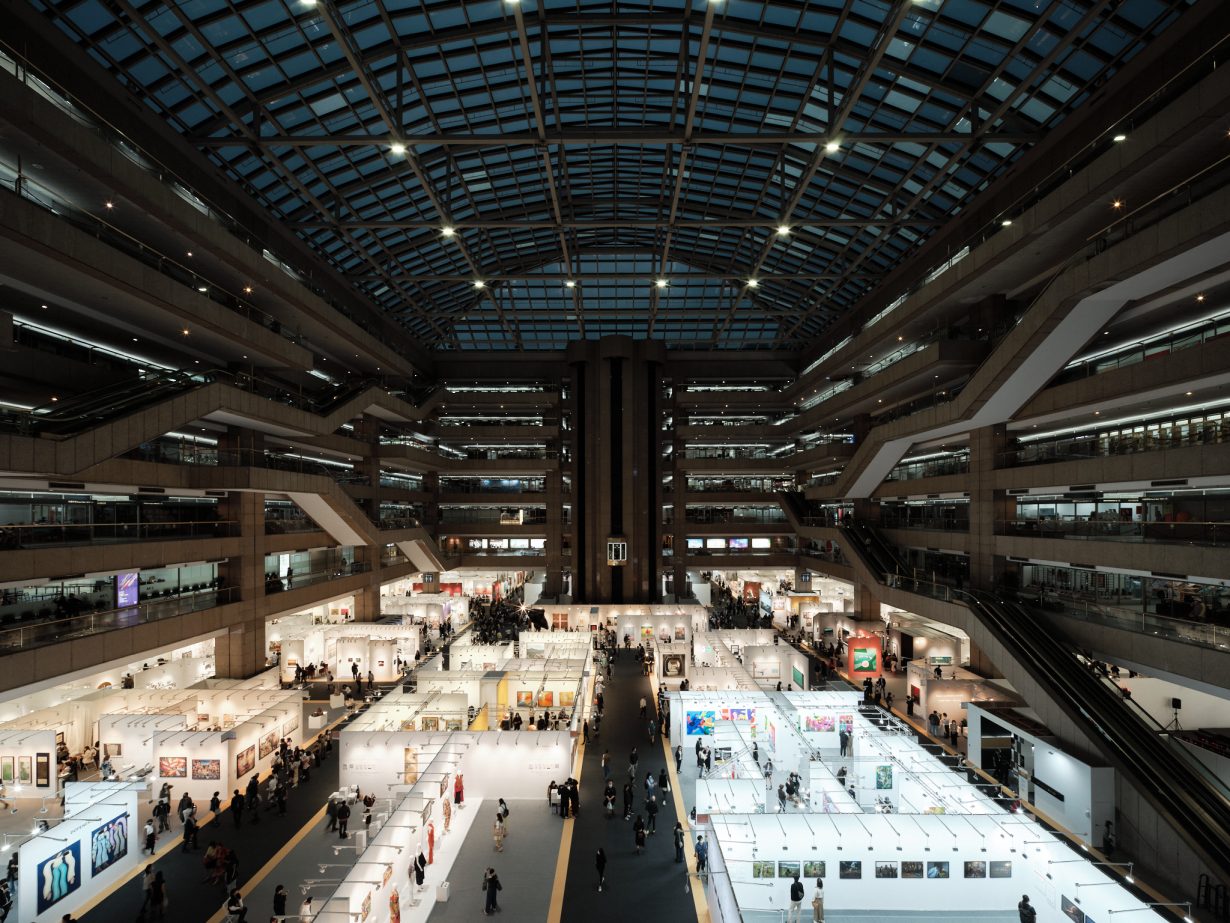 AR What responsibility do art fairs, and ART TAIPEI in particular, bear toward sustainability?
OC With regard to sustainability, the responsibility of art fairs can take two directions: one is environmental sustainability and another is social fairness. For environmental sustainability – that is, decreasing our carbon footprint, what art fairs can do is to reuse booth construction materials, use renewable materials for one-time installations and decrease unnecessary requirements of booth constructions. Art fairs can also digitize tickets and paper works, and encourage galleries to reuse artwork packages via transportation. As of a few years ago, at ART TAIPEI we started to buy our own booth boards and reuse them every year for our entire exhibition, and all the boards can be recycled. As of this year, we will stop accepting customized board sizes from exhibitors to ensure the safety of construction as well as decrease unnecessary construction works. This year, Taiwan Art Gallery Association are starting a new fair called ART SOLO, fully dedicated to artist solo exhibitions in a standard booth size of 36 sqm without any customisation. In 2023, we will expand the ART SOLO fair to a two-week show covering two rounds of exhibitions; for each round, the fair will have 70 different artist booths, but using the same floor plan and standard booth size without reconstruction to meet our sustainability commitments. We also decreased both our volume and size of printout material year by year, including tickets, art maps and VIP cards. Today, 80% of our ticket sales are digital. We encourage young people onsite to scan QR codes for our art map instead of using printouts. This year we will also use digitised VIP cards for our international visitors. To further promote sustainability in Taiwan's art industry, a collection of key non-profit art organisations – including Taiwan Art Gallery Association – met this year to found a 'Taiwan Art Alliance 台灣藝術聯盟' to enact wider change in the industry.
For social fairness, we keep ticket prices affordable to the majority of the Taiwanese public – with added discounts for students and attendees with disabilities. We also collaborate with the Ministry of Education to support and subsidize students who live and study in remote villages by organizing a field trip to ART TAIPEI on Art Education Day. We are hoping every citizen with an interest in art has the chance to access the art fair and enjoy the works.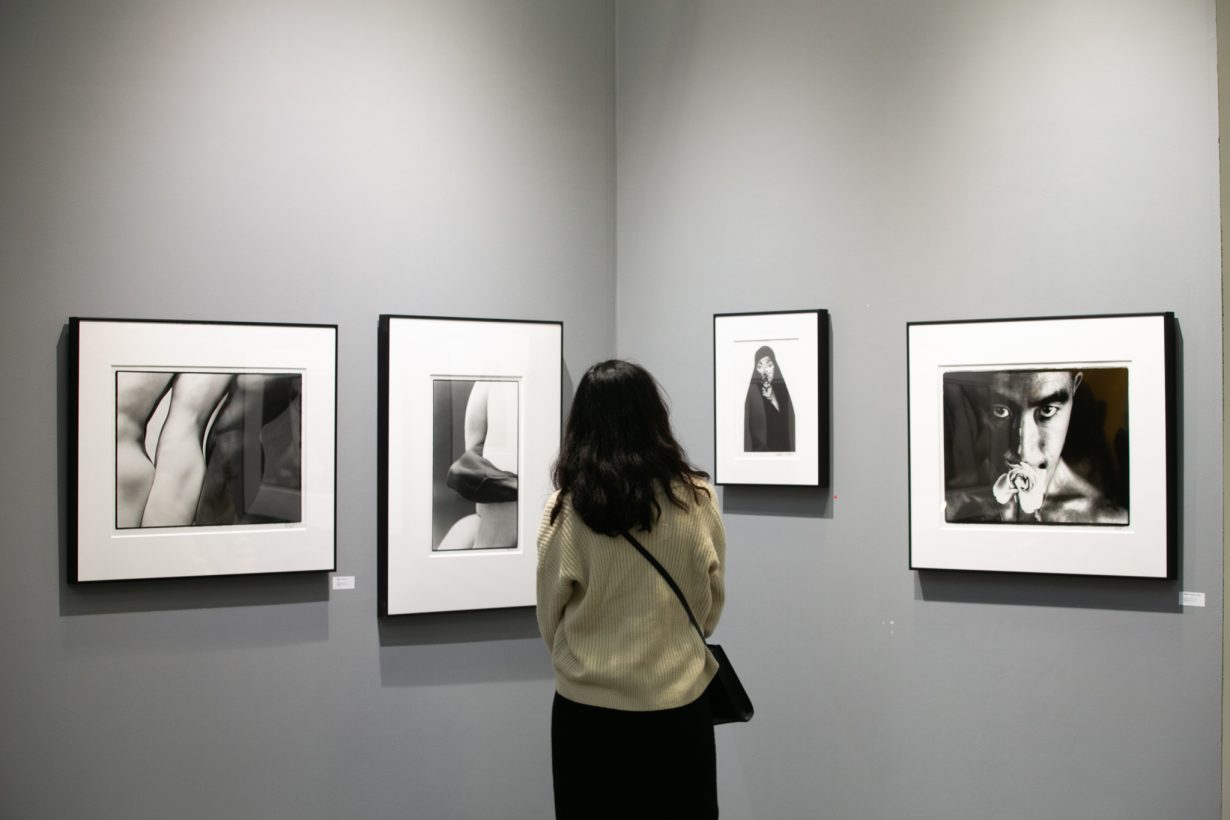 AR How do you see the art world developing or changing going forward, in light of a period of global economic uncertainty?
OC Asia is now a hot spot in the art world, especially after Frieze set its flag in Seoul earlier this month to a positive response which definitely attracted more attention to the Asia art market. In the face of global economic uncertainty, the Asia art market seems unaffected – and is growing. 
ART TAIPEI, as one of the key fairs in Asia with a long history and strong collector base, has ambitions to become the must-see art fair in the region right behind Frieze and KIAF. We are embracing change and welcoming a young collector generation to join the market and young gallerists to open different paths for the market. Many galleries in Taiwan are trying to find their next-step strategy, evident in the new artists they represent or collaborate with in the fairs over the past two years, which is a good sign. But there is an increasingly urgent necessity to modernize and evolve their approach for a new generation. Facing global uncertainty today, we think the inclusiveness and freedom of expression in the Taiwanese DNA sets ART TAIPEI and local galleries in the region apart. I personally believe that the key will be in seeing how new participants join and impact the existing tradition.