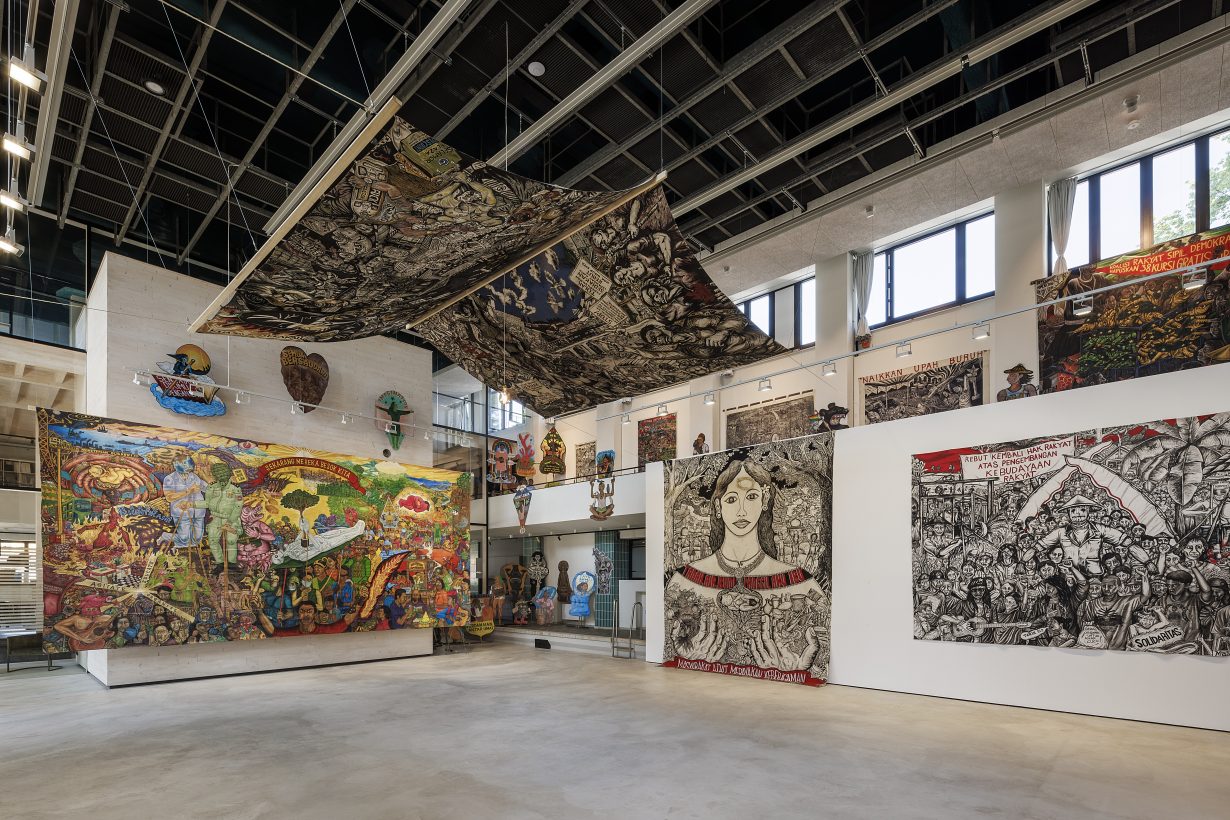 The organisers of Documenta 15 have on Monday covered over an artwork by the Indonesian artist collective Taring Padi labelled by some as antisemitic. This year's Documenta in Kassel, curated by ruangrupa, opened last week after ongoing antisemitism allegations surrounding the event.
The work in question, People's Justice (2002), first displayed at the South Australian Art Festival in Adelaide, is a sprawling banner depicting, among other things, a soldier with a pig's face wearing a scarf with a Star of David, and a helmet inscribed with 'Mossad'. German art magazine Monopol also identified a 'caricature of a Jew with sidelocks, a cigar, and SS symbols on his hat'.
The director of the Anne Frank educational institution, Meron Mendel, asked those responsible for the exhibition to remove the work because of antisemitic motifs, with public outrage also coming from the Israeli embassy in Berlin, who called the piece 'Goebbels-style propaganda'. German Culture Minister Claudia Roth, who had previously in the debate advocated for 'artistic freedom', called on Twitter for the removal of 'anti-Semitic imagery' from Documenta: 'I'll say it again: human dignity, protection against anti-Semitism, racism and misanthropy are the foundations of our coexistence and this is where artistic freedom finds its limits'.
In a Documenta announcement, the organisers stated: 'Due to a depiction of a figure in the work People's Justice (2002) by the collective Taring Padi,  which triggers anti-Semitic readings, the collective, together with the management of documenta and the Artistic Direction of documenta fifteen, has decided to cover up the work in question at Friedrichsplatz and to install an explanation next to the work.'
In a parallel statement, Taring Padi said that 'All figures depicted in the banner reference commonly-known symbols within the Indonesian political context, for example corrupt bureaucracy, military generals and their soldiers which are symbolized by pigs, dogs, and rats to criticize an exploitative capitalist system and military violence'. 'Taring Padi,' they continue, 'is a progressive collective that has been campaigning to support and respect diversity. There is no record in our work that aims to portray any ethnic groups in a negative way. Figures, icons, caricatures, and other visual vocabularies in our works are always culturally specific to our own experiences.'
'We are saddened that details in this banner are understood differently from its original purpose. We apologize for the hurt caused in this context. Therefore, with great regret, we cover up the work.'