From 18 September 2023, Fenwick will be seen across the UK from Edinburgh to Bristol and Birmingham to London with images designed for maximum impact. The campaign will be experienced across billboards from Old Street Roundabout and Edinburgh Picardy Place to Dalston Junction, through underground station takeovers, across the public transport network, and on the ground via guerilla activity.
The bold campaign will draw attention with its raw, energetic imagery and thought-provoking statements. It was shot by rising stars Estevez + Belloso and Ana Paganini, photographers known for their work in the art and fashion worlds, these images signal a new era. Fenwick is not staying quiet anymore – it's shouting about what it stands for. It is 'Giving Them Something To Talk About'.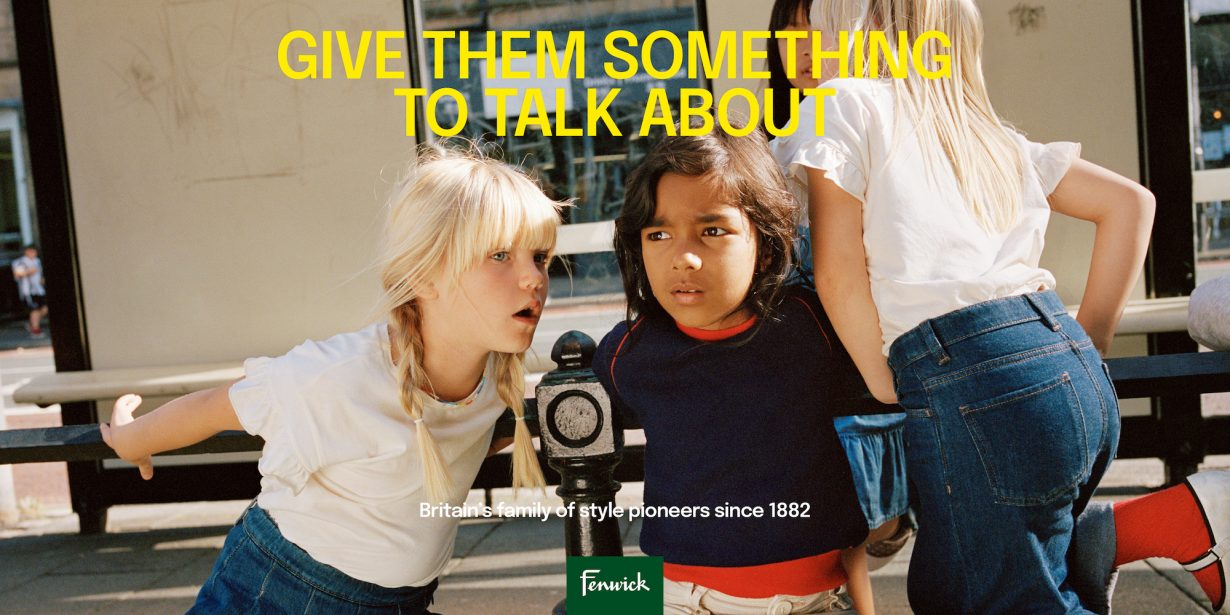 'The launch of our first ever Fenwick brand campaign is a monumental moment for us' says Mia Fenwick, CMO Fenwick. 'As a traditionally discreet brand, this is our time to be Quiet No More. Our campaign reaches out to a new generation who want to engage with authentic brands, feel seen and welcomed. This is where we are spotlighting all the pioneers – young and old, every age and gender— who embody what Fenwick stands for.'
'Anything old can be made new again and your style journey starts when you choose to live out loud', says Hank Park, creative director at London-based agency MMBP Associates, who develped the campaign.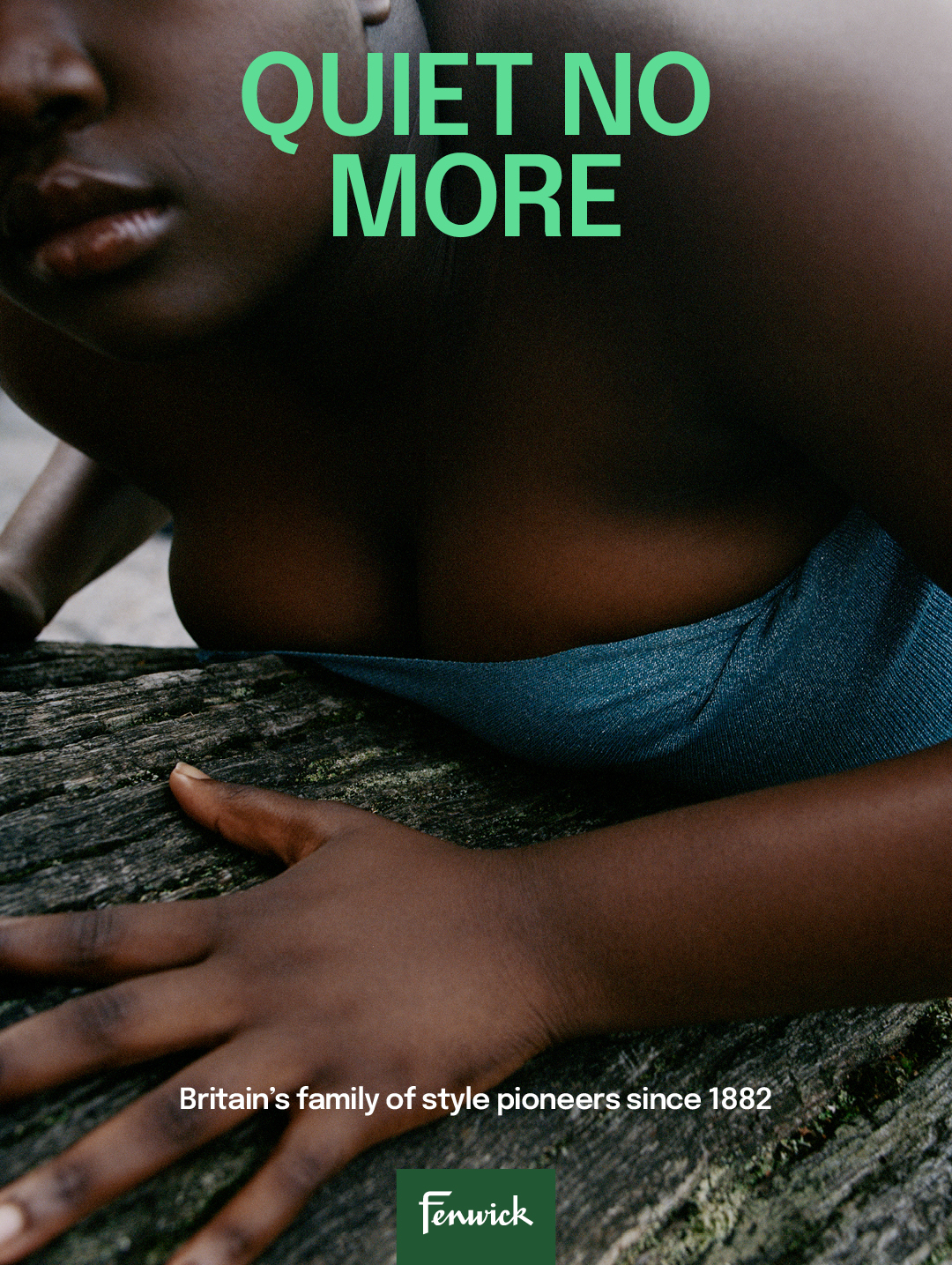 To amplify its message, Fenwick is inviting customers to meet the new Fenwick. From September 18th, visitors will be able to visit a pop-up in their store and buy online the limited-edition campaign T-shirts proclaiming, 'Quiet No More'. Other conversation-starting bold statements include 'Unquiet Luxury' and 'Wear Something with Volume'. Each purchase of a T-shirt at £30 will also come with a free Quiet No More tote bag. This is just the beginning of Fenwick's evolution as the brand looks to create its stores and website to be as distinct as the people who shop there. In person or online, Fenwick is a destination where all customers can find their style, where they too can be Quiet No More.
Welcome to the next chapter of Fenwick. Britain's Family of style pioneers since 1882. Check out their campaign story here.