The Mexican-Canadian artist discusses his upcoming project with BMW, an immersive light and sound installation that will be presented at this year's Art Basel in Basel, with Superblue's Mollie Dent-Brocklehurst and BMW's Hedwig Solis Weinstein. The collaboration is inspired by the new all-electric BMW i7 and highlights the human-centric approach to technology.
ArtReview Tell me how this collaboration started. What is the relationship between BMW and Superblue?
Mollie Dent-Brocklehurst We have done a few projects with BMW, and we really love their approach. They're so collaborative and engaged – and it doesn't feel like any other sponsorship. The conversation started with Hedwig [Solis Weinstein] and about this wonderful new electric BMW. We felt so excited to engage with it as a piece of technology – it was a no-brainer to approach Rafael Lozano-Hemmer and for the interactive projects that he's been doing.
As you know, at Superblue we have both, our own experiential art centres and pop ups during exciting art world moments. This project is so inspiring for us that it will not be the last time you see it. It's got all the right ingredients to make something really extraordinary. The stars were definitely aligned.
Hedwig Solis Weinstein Definitely. As Molly mentioned, for us it's truly about collaboration and co-creating – and it's something we strive for in all our cultural endeavours, and works out so perfectly with Superblue. We want to bring people with different experience and skills together. Listening to Rafael's conversation with our engineers and designers was captivating. 
AR What do you think unites you in this way? 
HSW I think the intention to create forward-looking experiences, but also capturing a feeling of joy and something that can act as a retreat. It's about the collective. We all come from different perspectives. Sometimes when I listen to our engineers and our designers discussing their work, I'm struck by how artistic they are in their approach;  we bring brilliant minds together and create something special.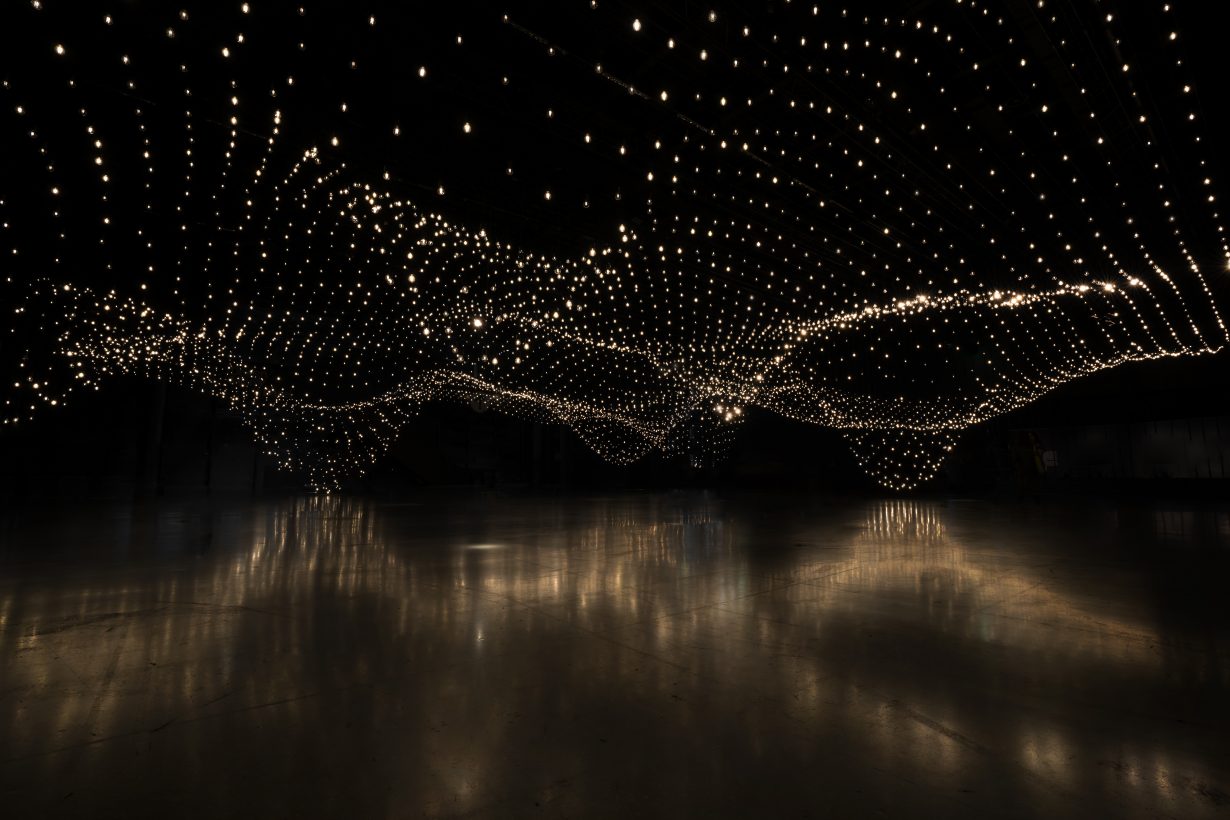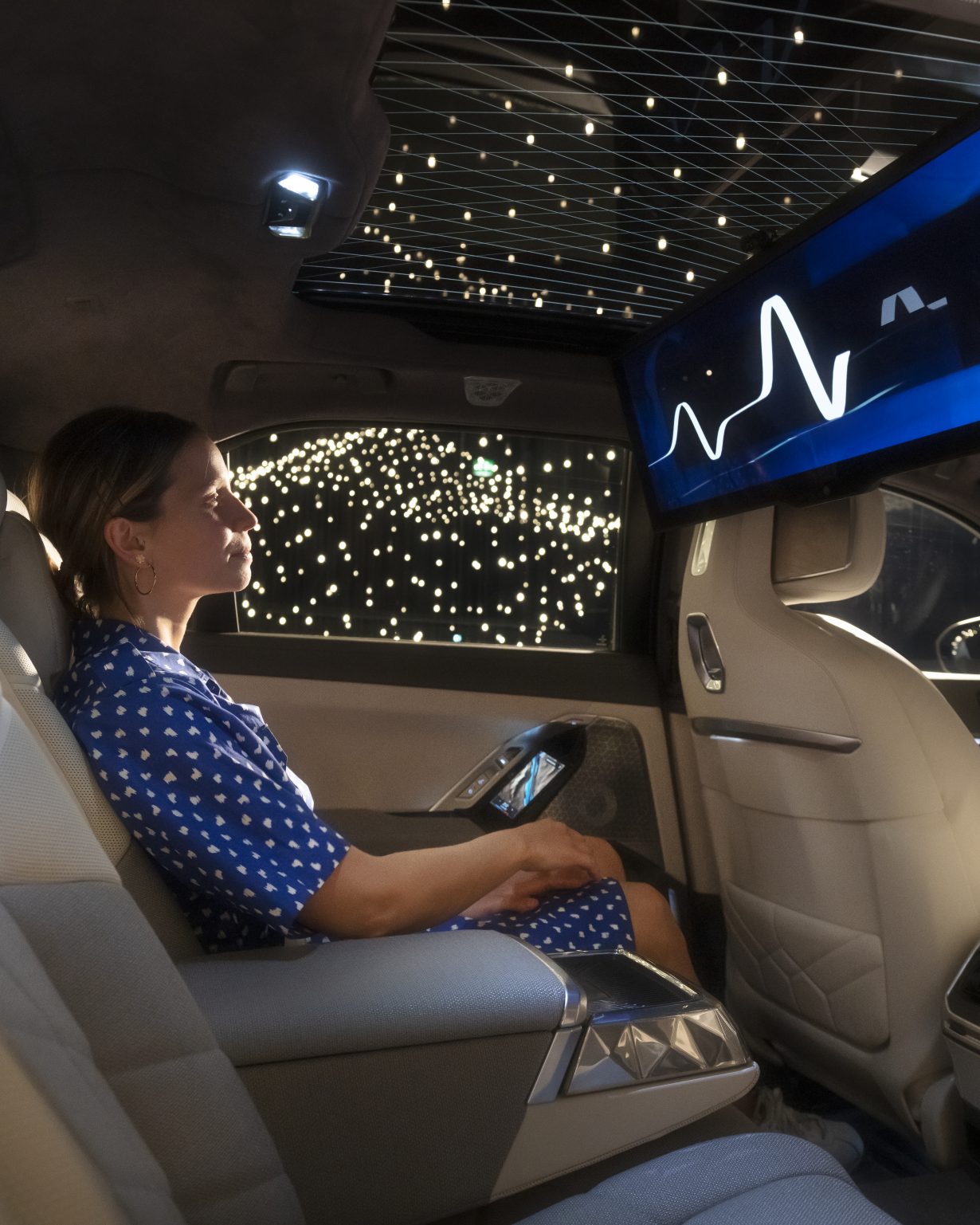 AR Rafael, how has this collaboration worked for you in practice?
Rafael Lozano-Hemmer As a media artist, I've been working for the past 30 years in a hybrid studio: half of the people who work for me are scientists, engineers, or programmers; the other half are architects, composers or artists. So collaboration has always been a fundamental part of my practice. I think of myself as a theatre director who puts together different specialists to work towards a common aim. I also try to credit everybody who was involved in the project – that's just the honest way of doing it. If you have someone writing the score, or acting, or programming the lighting, you must name them. In the case of BMW, we started by conversing with both engineers and designers, specifically on their lighting side.
AR Was this informed by your visit to the BMW studios in Munich or was it something you were interested in before?
RLH I really admire the work of BMW designers: their practice intersects with mine on issues of immersion, sentience, and making intuitive interfaces. At the same time, for them safety is a main concern, which is not something that we are worried about in art! In my work we are happy to produce questions, interruptions and ambiguity. I often describe my work as being incomplete and out of control. When people participate, they make the project happen, often in surprising ways. To the degree that my work is dependent on participation to exist, one can say that it is "human-centric", which is an objective I share with BMW.
I think that we are going through a really interesting moment of light culture and light art. Looking at some of the foundational work of an artist like James Turrell, generations later we think of light as a substance, as a subject, as something violent, as a metaphor, or as space-making. There are so many different ways to approach it now. It was lovely to connect with the engineers and designers of BMW because they're very aware of these precedents and potentials. They're working not just with the desire to do something new, but also to really learn from traditions of experimentation that have been going on for decades.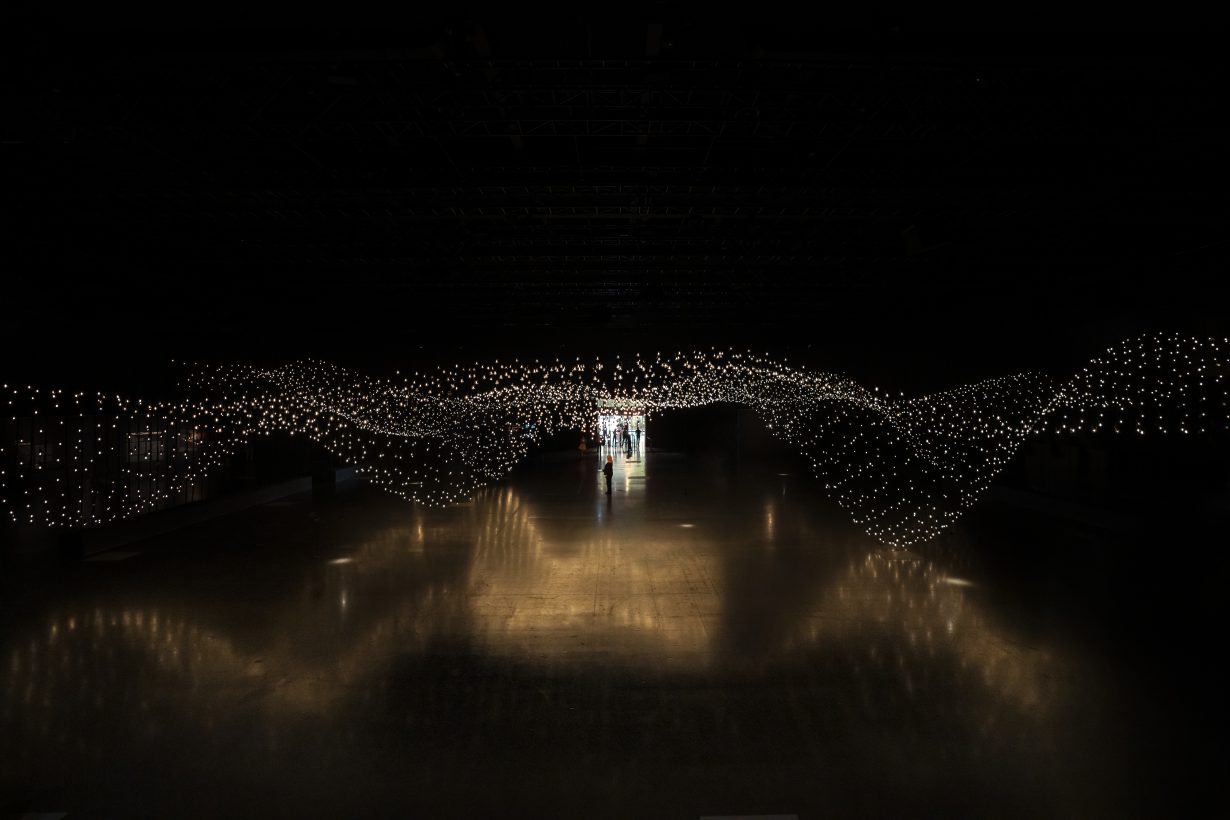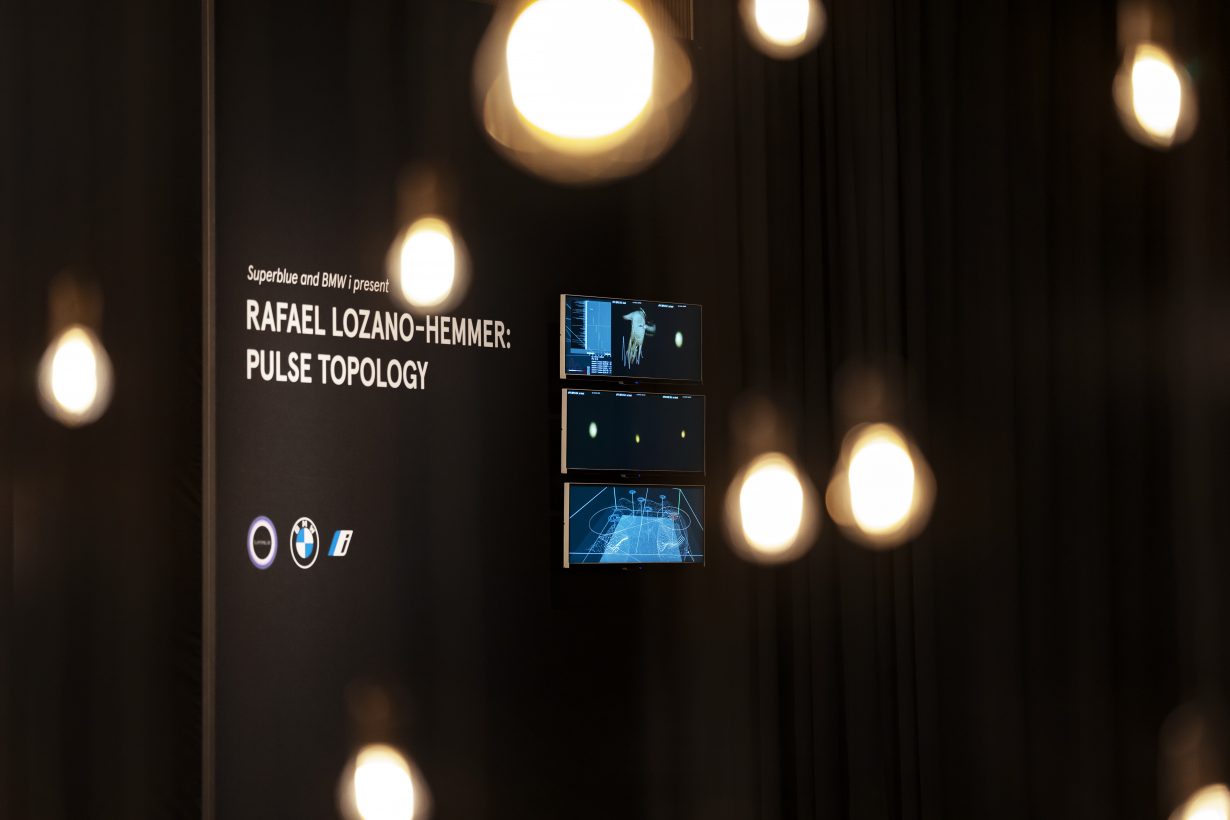 HSW It was fascinating to be a part of. When you mentioned that you were meeting engineers and designers who knew the history of these collaborations, were you referring to artists like Robert Rauschenberg? Was that the connection?
RLH Yes, definitely, and Rauschenberg worked with BMW as well.
MDB We were speaking about when Rauschenberg put together Experiments in Art and Technology (E.A.T.) in the 1960s and we have always tried to foster a human connection with the technology. These are things that are also inspiring and driving Superblue.
RLH As part of the collaboration, we were often talking about the past. A wonderful precedent for the work we are showing in Basel was a heartbeat-activated piece by artist Jean Dupuy from 1968. It was called  "Heart Beats Dust" and he did it as part of E.A.T. Other artists in the 1970's, like Jack Goldstein, Juan Downey, Teresa Burga and Pauline Oliveros, also did pioneering work that is critical for our context. An awareness of what came before helps us innovate and make a contribution.
Keep up to date with BMW's cultural initiatives here