Partnering with the Brent Biennial, on 12 October ArtReview is hosting an online roleplaying game devised by Blandy
Join British artist David Blandy, critic and curator Gabrielle de la Puente, and publisher and curator Sarah Shin as they embark on an online roleplaying game set in Harlesden 8,000 years in the future.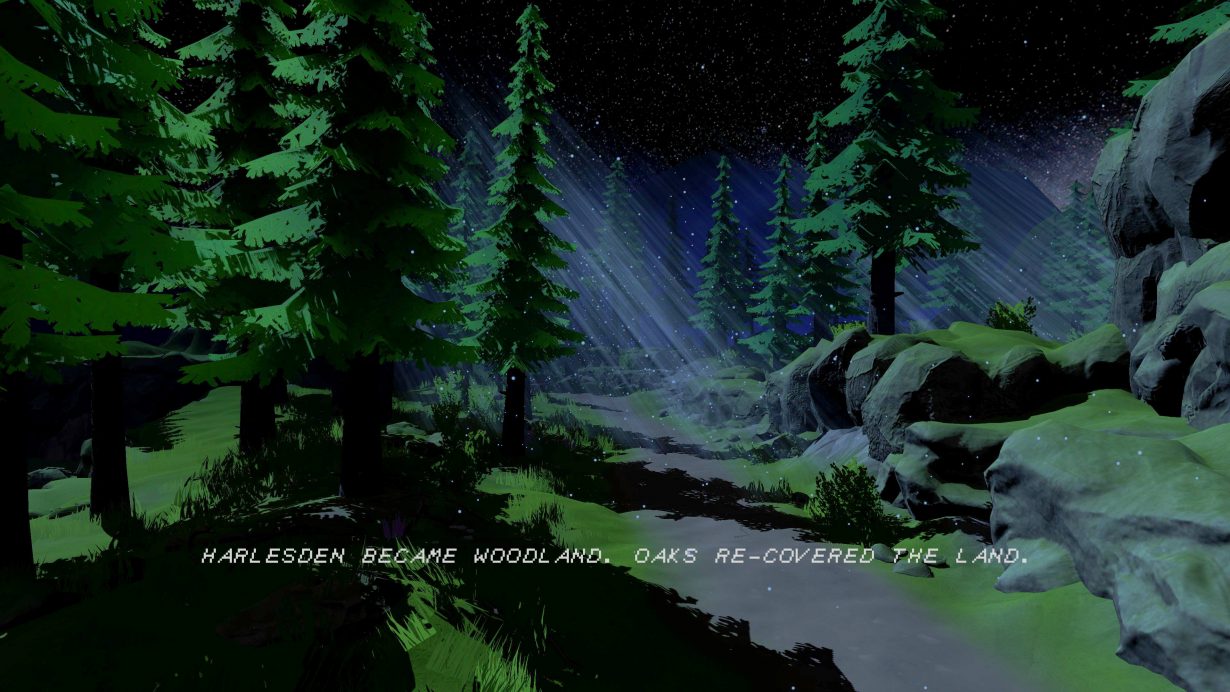 ArtReview is partnering with the Brent Biennial on its public programming, working with the artists who have produced new works for the borough's network of public and community libraries to stage three public events, both online and in physical presence. 
The first Brent Biennial coincides with the appointment of Brent as London Borough of Culture 2020 by the Mayor of London, with over 20 commissioned artworks inspired by the cultures, places and people of the area to be unveiled.

Working with young people from the local Roundwood Youth Centre and Capital City Academy, David Blandy has imagined the borough after the sea has risen and all traces of humanity have been lost to great forests. This unique event will take place over Zoom, and will feature an initial discussion about the artist's work and its themes, chaired by ArtReview editor-at-large Oliver Basciano, before the adventure begins.

The event is delivered by ArtReview in partnership with the Brent Biennial.
12 October 2020, 6pm. Please RSVP via rsvp@artreview.com.
David Blandy's artworks and projects explore the cultural forces that inform and influence us, ranging from his love of roleplay games, hip hop and soul music, to computer games and manga, discovering new forms of community and kinship. His works slip between performance
and video, reality and construct, and use references sampled from the wide, disparate sources that provide his (and our own) sense of self.
His work has been shown at numerous public institutions including Tate, London; FACT, Liverpool; BALTIC Centre for Contemporary Art, Gateshead; INIVA, London; Künstlerhaus Stuttgart; Spike Island, Bristol; Turner Contemporary, Margate; Nouveau Musée National de Monaco; Kiasma Museum of Contemporary Art, Helsinki; Serpentine Gallery, London; Witte de With, Rotterdam; Modern Art Oxford; Kölnischer Kunstverein, Cologne.
Gabrielle de la Puente is a critic and curator from and based in Liverpool, who reviews games across The White Pube and @come_home_dad.
Sarah Shin is a publisher, curator and writer. She is the founder of New Suns, a curatorial project that began as New Suns: A Feminist Literary Festival at the Barbican Centre, and a co-founder of Ignota Books and Silver Press.