The Filipino filmmaker's genre-bending Leonor Will Never Die is imbued with a chaotic freshness that isn't beholden to easy conclusion
Films about film can often seem self-congratulatory, in the sort of narcissistic and exhaustive way that Hollywood often congratulates itself for being Hollywood. Leonor Will Never Die (2022), however, is a kooky, ardent postmodern masterpiece that pushes temporal limits and captures the heart. Screenwriter Martika Ramirez Escobar's first directorial feature film premiered at Sundance Festival this past January as the first Philippine film since 2006 to enter the festival's World Cinema Dramatic Competition, winning the Special Jury Prize for Innovative Spirit.
Set in the Philippines, Sheila Francisco plays Leonor Reyes, a retired action film writer whose enduring love for the genre distracts her from her reality's obligations: for example, instead of paying her electricity bills in town, she is lured to a DVD stall manned by a similarly action- loving child – she returns home, expenses unpaid but with a new selection of movies to enjoy. When she chances upon a screenwriting contest in a newspaper, she uncovers her old, unfinished script titled Ang Pagbabalik Ng Kwago (The Return of the Owl) and sets upon completing it. The viewer joins Leonor along her creative reveries, delighting in the adventures of her super-macho hero Ronwaldo
(Rocky Salumbides) as he fights the bad guys and rescues Isabella (Rea Molina). Reality inevitably punctures these trances, transporting Leonor back to everyday life where her live-in son Rudie (Bong Cabrera) is desperate to embark upon his own life but hesitates to abandon her for fear she will not be able to take care of herself; her estranged husband – a former action hero actor – is running again for local office; and her deceased eldest son, also named Ronwaldo (Anthony Falcon), appears in ghostly form to comfort the living (filmed using a deliberately unconvincing low-budget effect). When a TV literally falls from a neighbour's balcony and knocks her out, she bursts into her own fabricated action script, leaving her body behind at the hospital.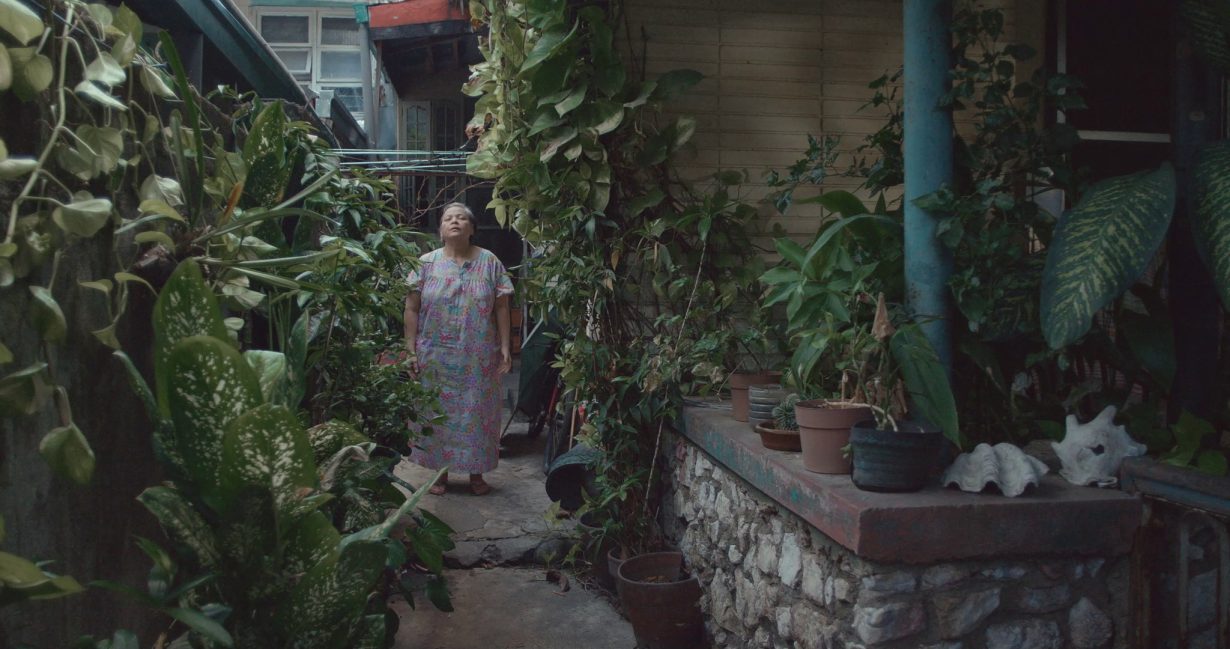 While Leonor's own film recalls the traditional plots of Philippine action movies from the 1970s and 80s – and even employs grainy shots and a 4:3 aspect ratio – contemporary topics such as the drug war, wealth disparity and corrupt politicians penetrate the script to ground the film within Escobar's own current reality. Indeed, days after liberal candidate Maria Leonor 'Leni' Robredo lost the presidential elections to the iniquitous namesake of Ferdinand Marcos Sr, Escobar posted to Instagram a pink – being Robredo's campaign colour – graphic of her film's title, an optimistic reminder that the pursuit of political integrity will always persist. Leonor's estranged husband, meanwhile, invokes the story of retired-actor-turned-impeached-President Joseph Estrada who relied on his film roles as a working-class action hero to convince voters of his qualification for political office. However, the film offers a gamut of topics and themes that invite further consideration and rewatching: not least in the feminist empowerment shown by the elderly Leonor who takes control of her life. Leonor Will Never Die also poses serious existential questions, but ones that are considered so earnestly that they seem unfettered. The entire film is executed with such sincerity and warmth that none of these topics feel forced or incongruous.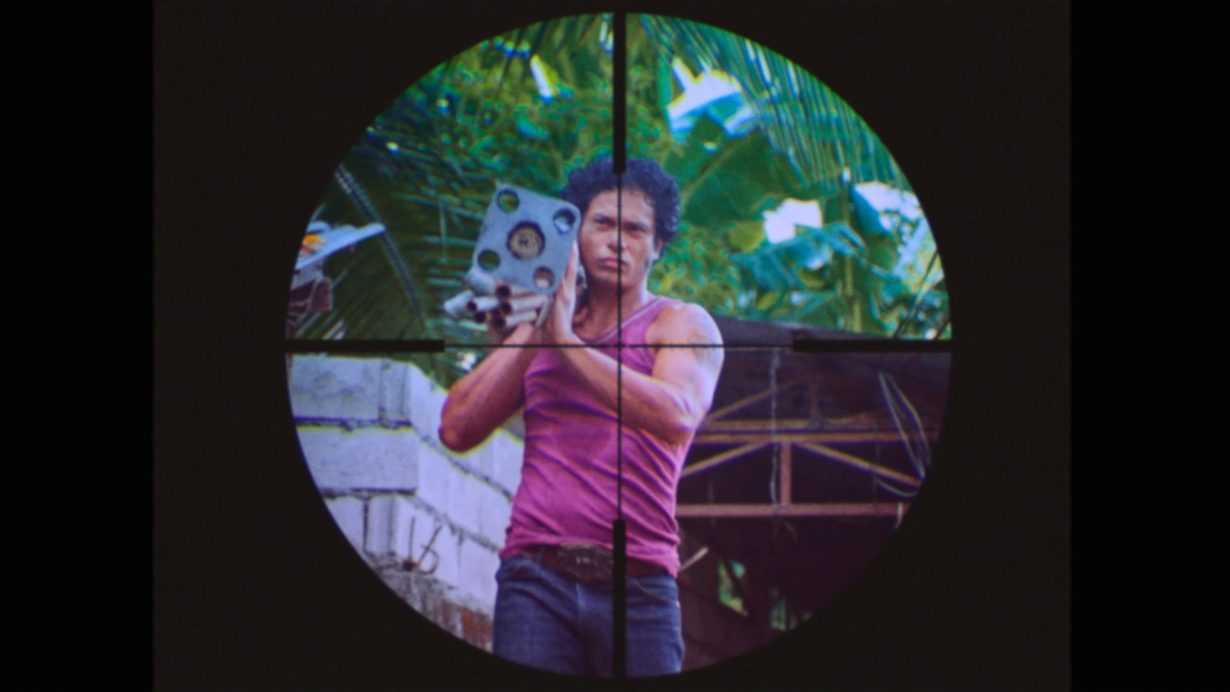 Another central trope in the film is motherhood, not as it relates to her children but rather to how the role of the mother and a mother's notion of self-change after her children have matured. Leonor delights as she navigates this tumultuous transition in an ankle-length pambahay duster (house dress) – a familiar sight of matriarchal women dressed casually at home, though impractical for an action hero. She turns into the unlikely hero of her own story but also harkens the image of our own mothers who might be the heroines of our lives.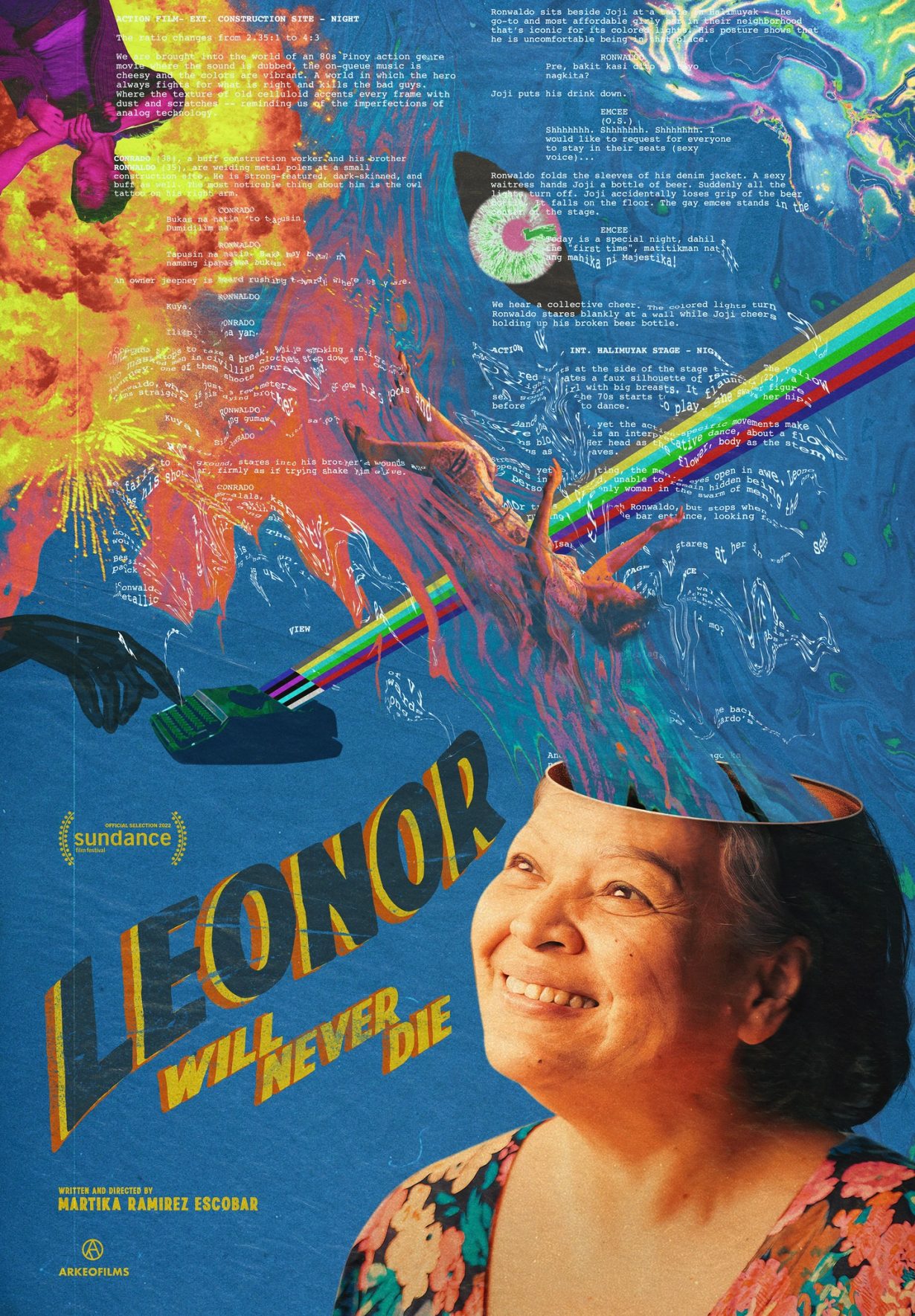 Escobar imbues the film with a somewhat chaotic freshness that is owed largely to genre-bending and unexpected takes on mise-en-abyme. She weaves the multiple narratives of Leonor's life, imagination and alternate realities using a metacinema technique that ensures unexpected layering, parallels and collisions between the storylines – resulting in some fun turns. In one instance, Rudie is reading his mother's script after she enters her coma but the plot abruptly ends in the midst of a chase during which the character Ronwaldo hurtles down a street; Leonor has yet to write this part of the story, so Salumbides breaks into a dance while waiting for his next cues. Elsewhere, we see the film crew enjoying one another's company and Escobar even introduces the process of digital editing by turning the film screen into her computer's view of editing software, unafraid to shatter the worlds that the film cultivates.
Leonor Will Never Die is an endearingly quirky film that maximises the medium as an artform by upending ideas of temporality: the film never finds a resolution, suspending Leonor in an unpredictable forever, giving the meta-genre its own timeless remake.