Julian Charrière, Isabelle Cornaro, Julien Creuzet and Lili Reynaud-Dewar are in the running for the Prix Marcel-Duchamp, one of France's biggest art prizes. The eventual winner will receive €35,000, in addition to a €30,000 budget for a show at the Pomidou. Before the winner is announced on 18 October, a group exhibition of the shortlist will open.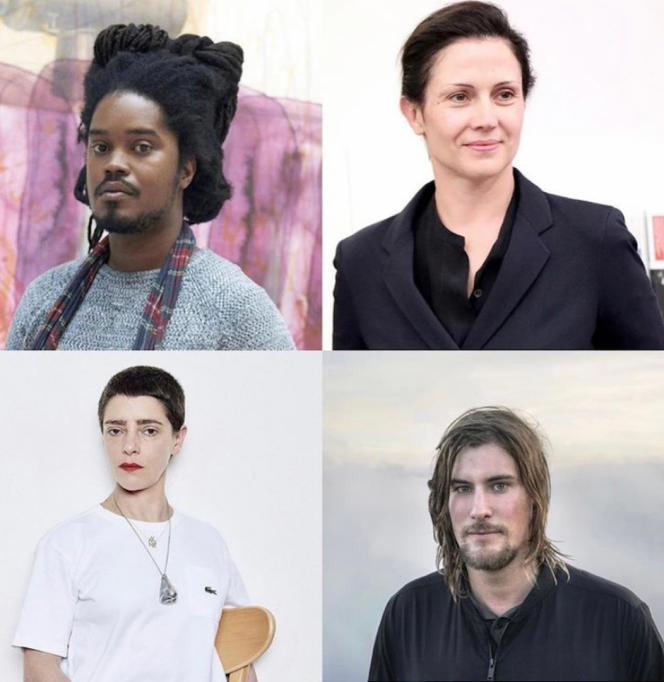 Open to French artists or artists based in France, Charrière is a French-Swiss artist living in Berlin, whose work bridges the realms of environmental science and cultural history. Cornaro trained as an art historian but now works with painting, sculpture, film and installation to explore the influence of history and culture on our perception of reality. She studied at the École du Louvre and at the École Nationale Supérieure des Beaux-Arts de Paris and lives in Paris and Zurich.
Creuzet is a French-Caribbean artist and poet based in Paris. His work combines the two disciplines in sculpture, installation and textual intervention, a practice that frequently addresses his own diasporic experience. Reynaud-Dewar is an installation and performance artist living in Grenoble and Geneva. In her work, which frequently makes use of appropriation, she explores various aspects of identity and identity politics.
Previous winners of the prize include Kader Attia in 2016, Tatiana Trouvé in 2007 and Thomas Hirschhorn in 2001, the first time the event was held. Kapwani Kiwanga won last year.