The Museum of Contemporary Art in Sydney is battling an internal revolt amongst its front-of-house staff over conditions and accusations of a 'toxic' working environment.
Lily Lai, a former trainee and later a gallery assistant published an open blog post claiming she was bullied and that senior staff failed to support staff of colour who had received abuse from the public in the course of their work. Lai claims that she was initially refused the permanent assistant role because a HR manager told her 'my badly bleached blonde hair was so unruly that I could not be in [that] type of front-facing position.' Lai also detailed how the salary structure for trainees left her with only AUS$100 a week after rent, which in turn meant her work clothes were frequently worn. Lai say colleagues in the education department supplied her with hand-me-downs and would sometimes buy her lunch.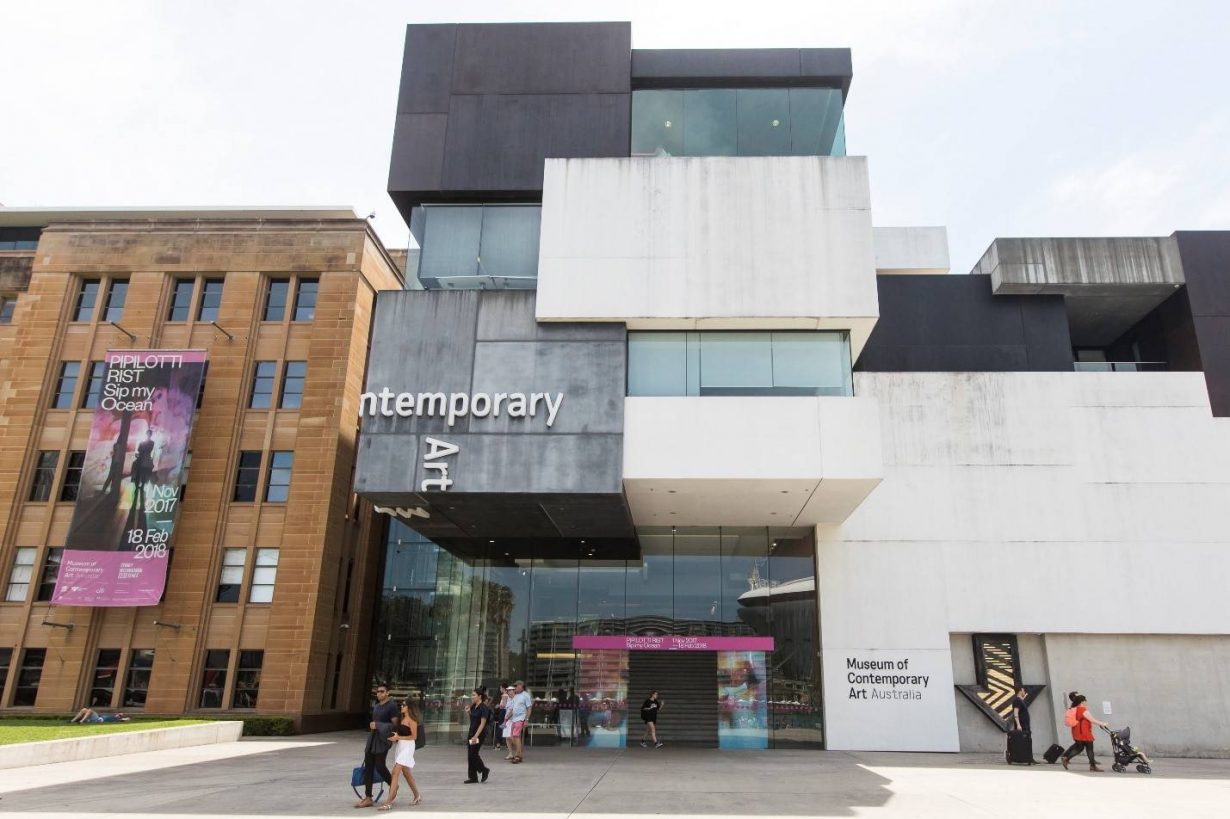 Lai, who is Chinese-Australian, goes on to note that many of the visitor service staff were BAME or of indigenous heritage and that 'White visitors will regularly take issue with a non-white person holding a position of authority in the gallery space.'
'MCA has never had any policy to support and protect their Gallery Hosts from culturally and linguistically diverse (CALD) backgrounds. The few times I reported blatant racism or verbal abuse from visitors to my shift managers, they would not know what to do and freeze. The chain of command above Gallery Hosts has been and continues to be White.'
Lai was eventually let go from the museum after a performance review.
A second former staff member, Anni-Jane Linklater, called in the Australian Workers' Union, after the museum took disciplinary action against her over public comments and internal emails she made in regards to an ongoing demand by gallery assistants for chairs. Linklater says her actions were covered under health and safety legislation. SafeWork NSW, the industrial tribunal body, initially found in Linklater's favour but the ruling was overturned on appeal.
In Facebook comments seen by the Sydney Morning Herald, another former staff member concurred: 'The two years I spent as an MCA host … really damaged my mental health. […] [MCA] is institutionalised racism at its finest.' In a statement supplied to the same newspaper, MCA director Elizabeth Ann Macgregor said that the museum had 'an inclusive, welcoming and positive culture which encourages constructive dialogue with staff about all issues of concern.'
'MCA staff are treated fairly and equitably with all incidents taken very seriously and investigated in line with MCA policies. We are especially proud of our front of house team, whose professionalism, customer service and knowledge are regularly praised by our visitors. We are conscious that they can face difficult situations and have a rigorous training programme and methods to support them in place. The MCA is committed to continuous improvement, particularly with regard to diversity and inclusion, and we are seeking staff feedback as to how the MCA can better support the wellbeing of our staff and artists of colour.'
MacGregor added however that Linklater had broken the museum's code of conduct concerning internet policy and social media use.
Last month, MacGregor wrote about the challenges for museums in the post-COVID-19 age for ArtReview, including problems of accessibility with the focus on the digital. 'We certainly do not want to return to the days when museums were only for the few but perhaps being honest about who we want to engage and changing the balance of resources accordingly could transform us into truly open and accessible institutions,' she wrote.