Join the artist in conversation with ArtReview's Mark Rappolt this Thursday 13 January 2022, 10am GMT. Register here.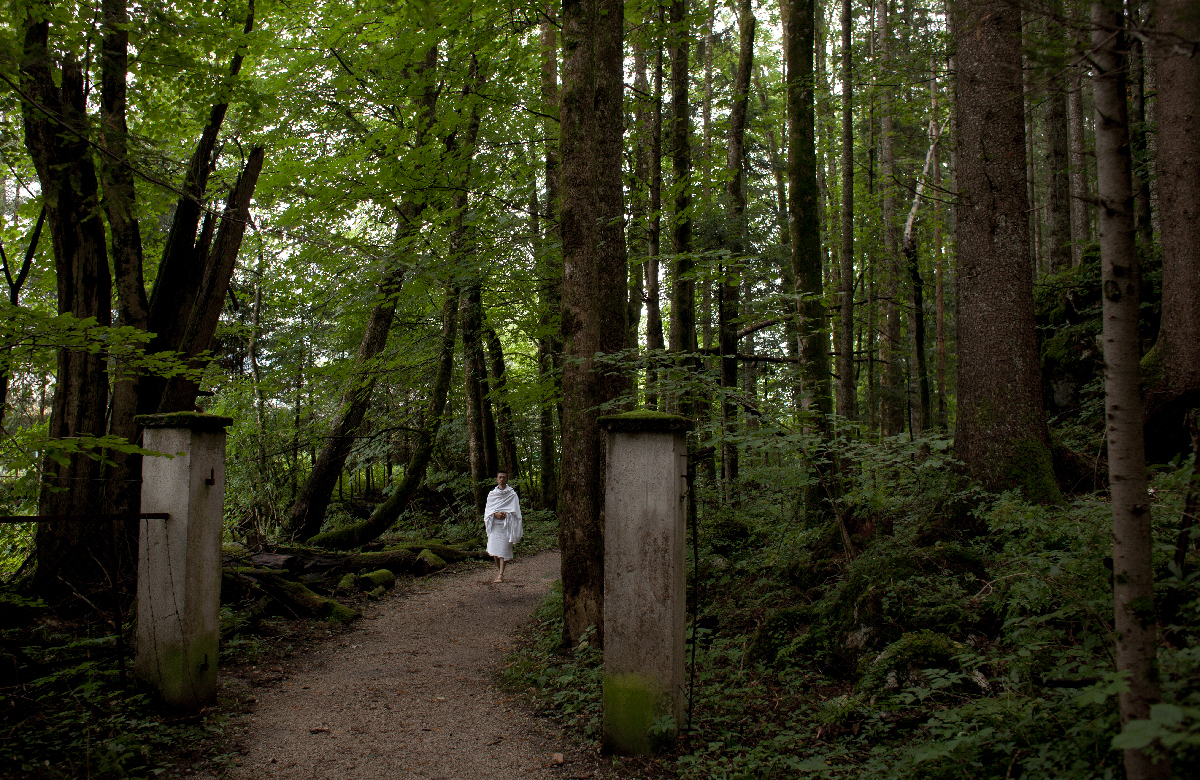 With Breaking the Waves – a group exhibition curated by ArtReview and presented by K11 Art Foundation – currently on view at K11 HACC in Hong Kong (until 23 January), join us for this online conversation with featured artist Zheng Bo.
In this talk, the Hong Kong-based artist and Mark Rappolt (Editor-in-Chief, ArtReview) explore Zheng's artistic practice, focusing on ecologically-engaged art and his commitment to multispecies vibrancy. 
Thursday 13 January 2022, 10am GMT: Sign up on Zoom here.
About Zheng Bo
Born in Beijing, Zheng Bo moved to the United States to study computer science and art before relocating to Hong Kong for further studies. Now living on Hong Kong's Lantau Island, Zheng's socially engaged art practice investigates the past and imagines the future from the perspectives of marginalised communities and marginalised plants.
About Mark Rappolt
Mark Rappolt is the Editor-in-Chief of ArtReview. He founded its sister publication, ArtReview Asia, in 2013. His writing has appeared in a number of publications, ranging from The Times and Die Zeit to i-D and Citizen K, and includes exhibition catalogues on artists such as David Cronenberg, Bharti Kher, Vaughn Spann, Yuko Mohri and Liu Xiadong. Books include monographs on architects Greg Lynn and Frank Gehry. Between 2016 and 2018, with Aimee Lin, he curated Xiàn Chang, a special section of the West Bund Art & Design fair in Shanghai. Recent exhibitions include Like a Moth to a Flame (2017), cocurated with Tom Eccles and Liam Gillick), a two-part exhibition at the Fondazione Sandretto Re Rebaudengo and the OGR, Turin; Now or Never (2018) at Galerie Crone, Vienna; Sometimes You're the Hammer; Sometimes You're the Nail (2019); and Zhu Jia: Faraway Friends (2020) both at Modern Art Base, Shanghai; and (with Eccles and Gillick) Before the Cockerel Crows at the Palazzo Re Rebaudengo (2021).
About the show
Breaking the Waves brings together the works of 14 highly acclaimed artists and artist collectives from around the world – Larry Achiampong, Yuko Mohri & David Horvitz, Wolfgang Tillmans, Eisa Jocson, Laure Prouvost, Adriano Costa, Jac Leirner, Chim↑Pom, Ho Tzu Nyen & Ripon Chowdhury, Michael Joo, Zheng Bo, Slime Engine – to explore discussion and dialogue as a cornerstone of contemporary art. Find out more here.