When the second edition of the Thailand Biennale – an itinerant, government-funded affair – packs up and moves on, a handful of permanent works will remain in Korat, the car-thronged provincial capital of the host province of the same name. Brazilian collective Assume Vivid Astro Focus has given the local skate park a makeover inspired by Rio de Janeiro's beach boardwalk patterns. The ramps on which the city's baggy-jeaned teens descend at dusk now resemble a mid-1960s Tropicália album cover (Perimetrava Nail Salon, 2021). Nearby, along the road-ringed promenade that leads to the cherished monument of war hero Thao Suranari, Sandra Cinto has contributed The Wishes Boulevard (2021): a 170m walkway of blue ceramic tiles upon which the naive drawings and hopes of Korat's youth appear. And not far away, Krit Ngamsom has gifted the city with a mildly horrifying metallic statue of a crouching, crown-donning Korat cat: a native blue-grey, short-haired breed considered auspicious in local folklore (Queen Cat, 2021).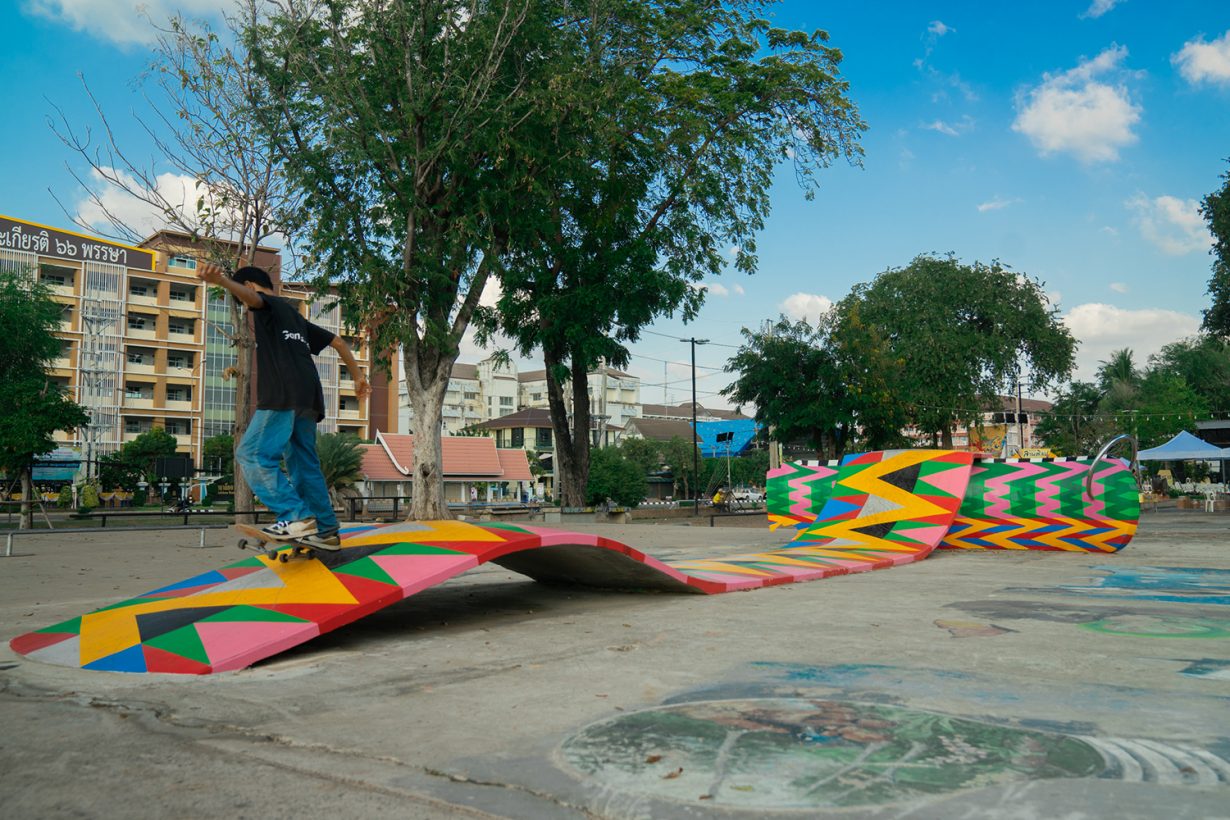 For artistic director Yuko Hasegawa, such works comprise a legacy that the public will be completing for years to come as part of an elongated continuum. But which continuum? As one explores the city, it quickly becomes clear that Hasegawa is not the only puppet master yanking the strings of this bureaucratically compromised event.
Her Thailand Biennale – with its Butterflies Frolicking on the Mud: Engendering Sensible Capital title and lineup of 53 artists from 25 countries – aspires to nurture artistic engagements with Korat's natural, social and institutional capital. It seeks to foster 'social common capital' – a phrase borrowed from Japanese economist Hirofumi Uzawa – that enriches lives in both material and spiritual terms, and with a fecundity not unlike the local butterflies that have, apparently, recently resurged.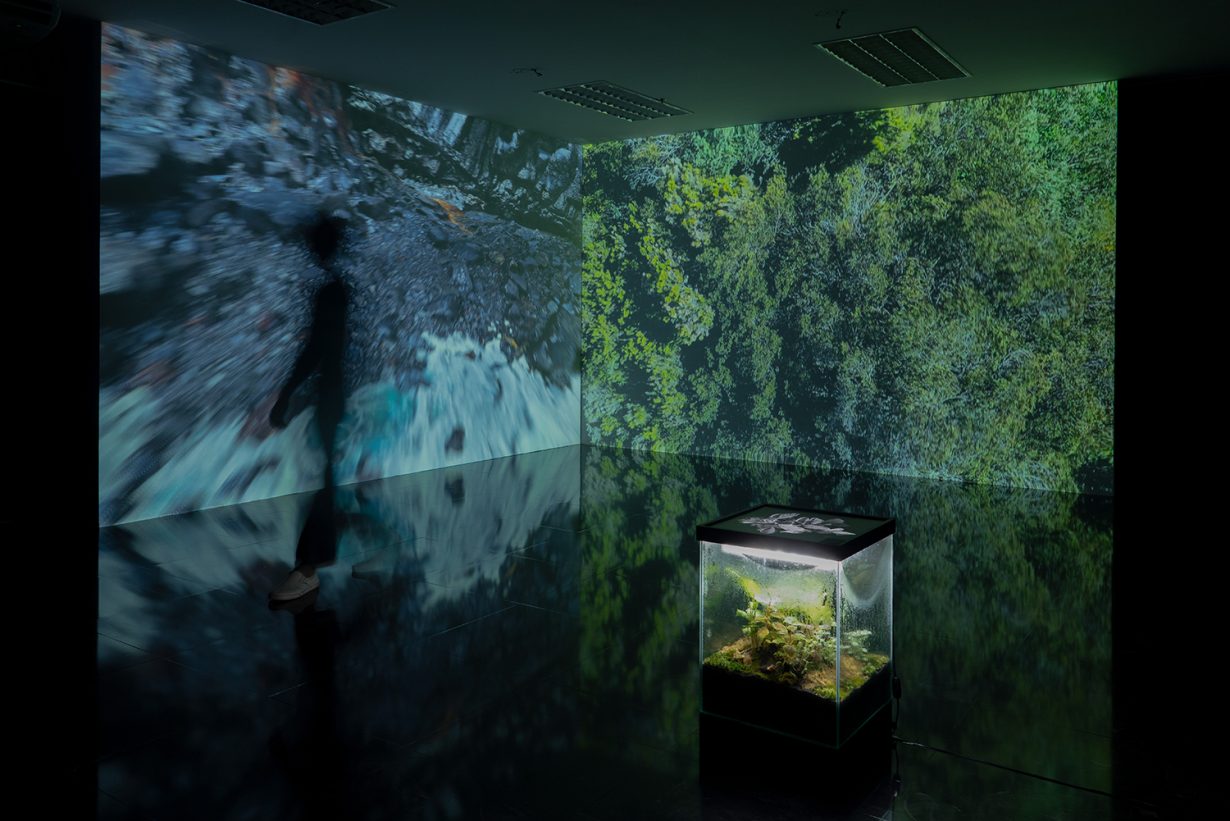 Built into her edition's collaborative nature and broad, umbrella-like theme is a desire to tap Korat's potential audiences and encourage their participation. But while for her curatorial team this open-endedness needs, well, curating, the government departments wielding ultimate power seem to have a more rudderless event in mind: a jamboree-like free-for-all bloated with cloying displays of civic largesse. Mangling the Thailand Biennale's messaging – and cluttering its social media feeds – is a heap of collateral events, from kids dance-offs to desultory local craft, sculpture and painting showcases. Seemingly tossed in the pot to beef up the municipal government's 'Art City' pretensions and give box-ticking civil servants fleeting moments of self-affirmation, these events have obscured Hasegawa's capacious yet controlled vision, to the extent that few locals on the ground seem aware it even exists. There are clusters where curating wins out. In a corner of the city's Rajamangala University of Technology campus, the art department building hosts the biggest node: 22 artworks in a range of media. Despite the lack of site-specificity and the glut of video and loan works, together they have a cumulative effect: the section evokes a hive mind or mainframe furiously processing a host of contemporary issues, from the fate of mineral ecologies to environmentalism to posthuman futures.
On the ground floor, Elias Sime's sculptural abstract canvases made of reclaimed circuit boards and computer keys are in dialogue with Yanyun Chen's video installation of fake and real flowers – a lyrical response to Singapore's fake-online-news bill, with a mesmeric charcoal aesthetic (False Truths, 2021). The teaching rooms upstairs, meanwhile, house a robust selection of videoworks – from Chilean collective Atacama Desert Foundation's fun, millennia-spanning cartoon travelogue focused on ancient geoglyphs in the Andean desert (The Past Present in the Future. The Atacama Lines, 2021), to Herwig Scherabon's two-channel installation digitally reconfiguring 3D scans, sound recordings and drone footage of the Canary Islands (Not Really Now Not Anymore, 2021). Meanwhile, looking somewhat incongruous in the corridor is Shuttle Stories (2021), a hanging display of reimagined ikat silk textiles resulting from one of several collaborations between contemporary brands (in this case, Chiang Mai textile studio Slowstitch) and local weavers.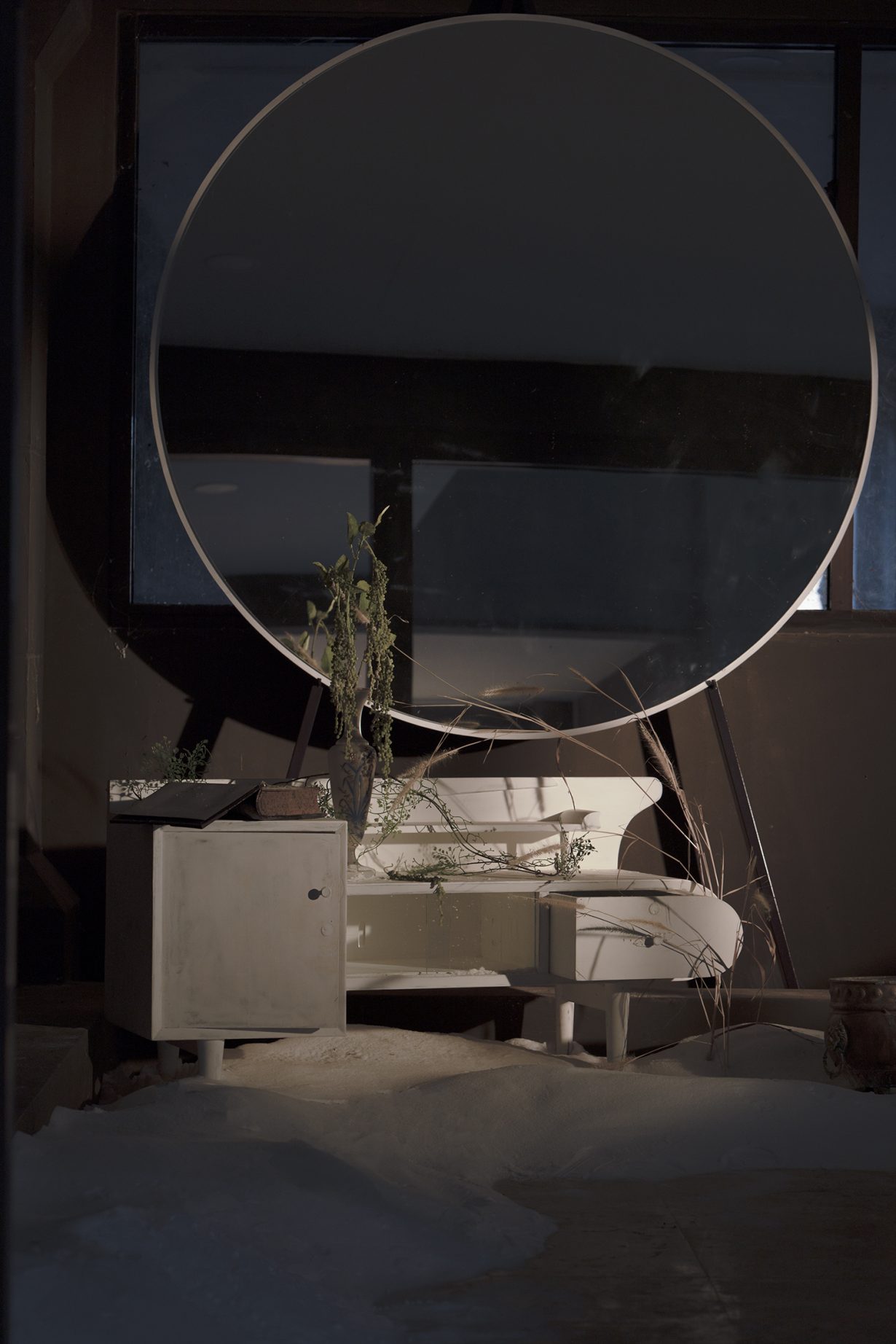 The far more affecting site, though, is Phimai National Museum: a repository of ancient Khmer relics, located 60km from Korat city, near the town of Phimai's tumbledown ruins. Here nine works attempt to converse with the Hindu-Khmer gods and goddesses who stare out sullenly from weatherworn stone lintels and statuary. Some do so reverentially.
Nature's Breath: Arokhayasala (1995) is a corbel arch-like floor installation comprised of five leaning columns of rusty steel boxes, each infused with fragrant herbs. Resembling a rib cage, replete with metal lungs that dangle from the centre, this fragile piece by late Thai master Montien Boonma – created a year after his wife's death from breast cancer – is the visceral outcome of his research into Khmer architecture and Arokayasala (infirmaries). Nearby, a stone singha (guardian lion) looks on, as if protecting one of its own.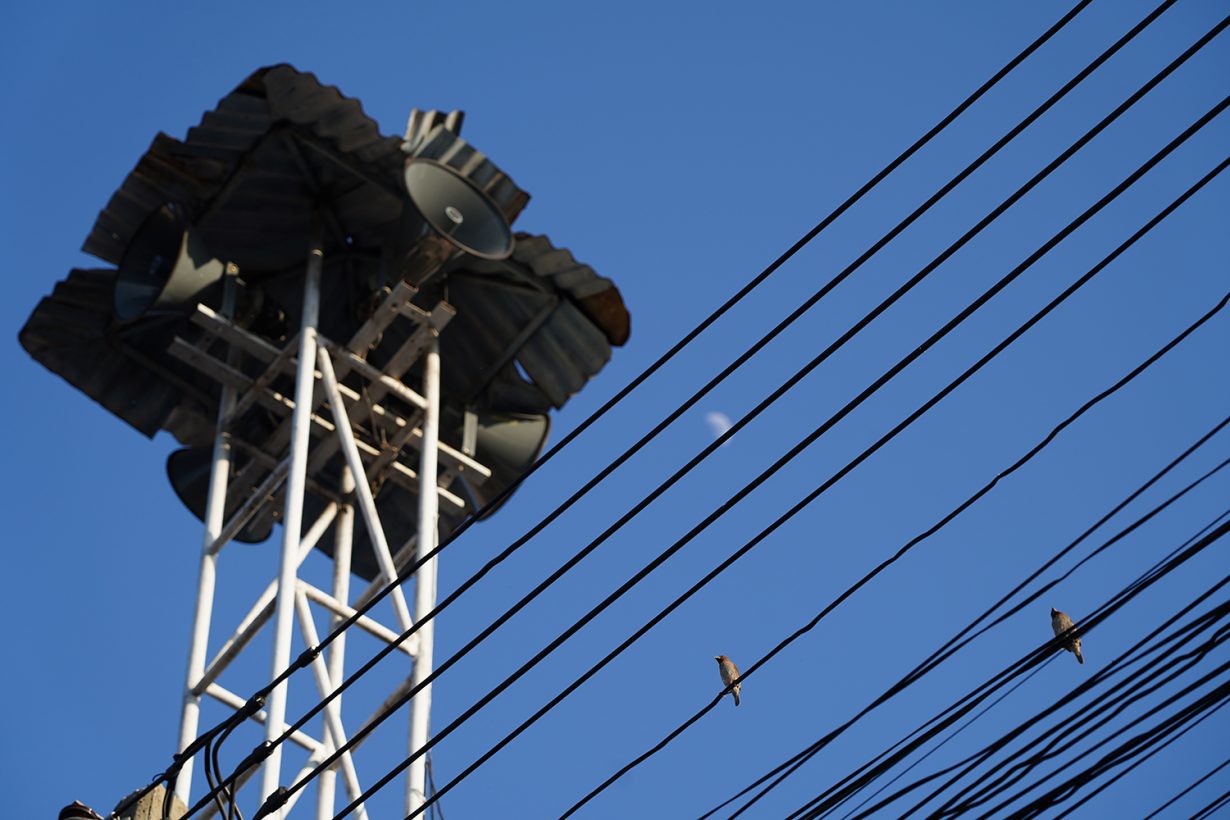 Meanwhile, Japanese architect Tsuyoshi Tane has convened a séance of sorts in the storage shed outside (Memories in Light, 2021). Ringed by thick black curtains, shrouded in darkness, the normally open-air shed comes alive with the chanting of Buddhist sutras and moving lamps that rise and fall, ebb and flow. Lozenges of warm light move through the space, then give way to darkness. Together, these immersive elements attempt to reanimate the gods, beasts and apsaras carved on the stone artefacts on display – and evoke the passing of centuries by simulating the sun's diurnal motions. When not sequestered within intimate venues, however, things regularly come unstuck. One example: the official website places Olafur Eliasson's contribution at Phimai Historical Park, but only after trawling the ruins does it become clear that More-than-human songs (2021) is actually a sonic intervention broadcast twice a day over the town's public address system. Others: a work at the city's Wat Phayap temple is missing for an unexplained reason, and Sim Isan (2021) – a mural-lined trapezoid edifice, by Alongkorn Lauwatthana and Homesawan Umansap, that shelters a tree – is so hard to find in the local park that I only stumble on it by accident, after retreating to a coffeeshop and spotting it on the horizon. If the essence of Hasegawa's biennials lies, as she wrote recently for Pass Journal, 'in the space between things and people, and between people and works of art', then that space here is repeatedly obstructed by issues of scale, access, communication, manpower or execution.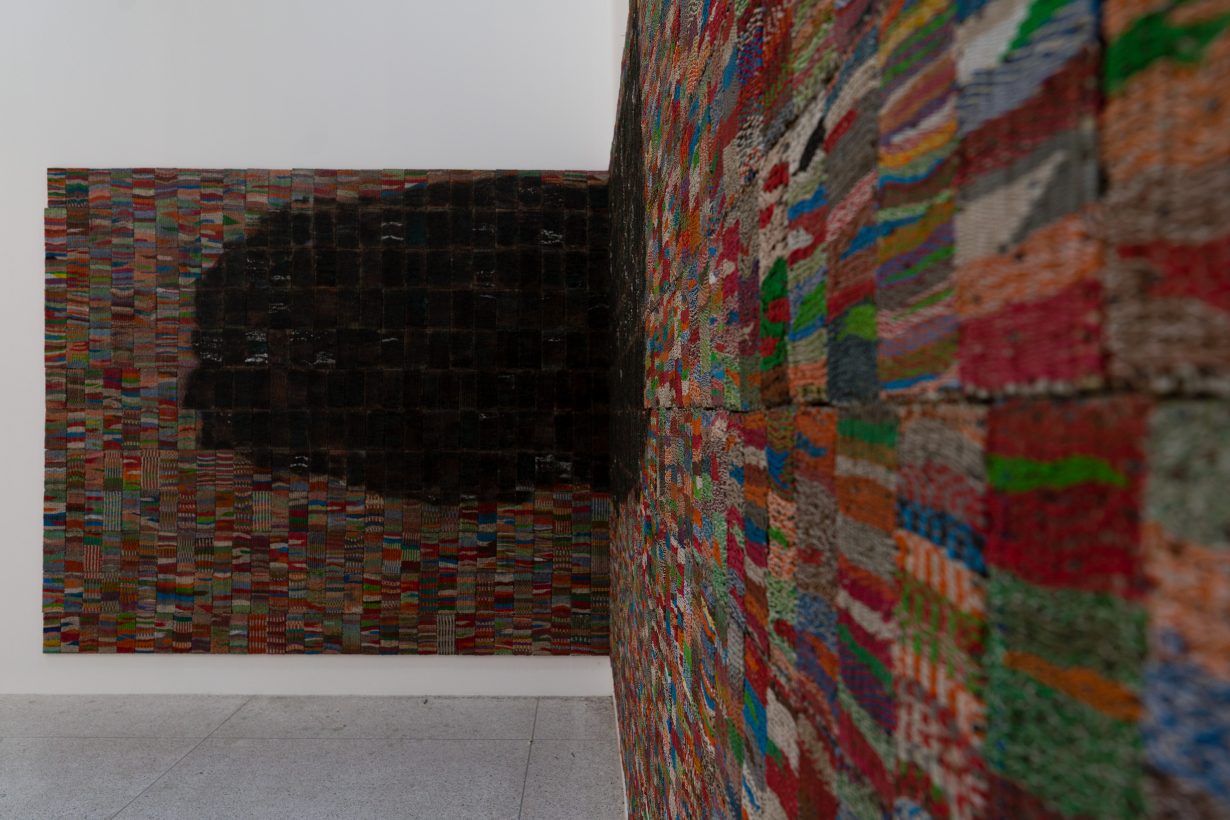 Moreover, as you flit from zoos to museums, find yourself face-to-face with saccharine frescoes of local biodiversity, lifesize elephant puppets or giant Korat cats, it becomes clear that the Thailand Biennale's 'material and spiritual' enrichment precludes any serious reflection on the northeast now, or its modern history. This is hardly surprising given Hasegawa's self-professed politeness in foreign lands, or the intentions of the real puppet master, the Ministry of Culture's Office of Contemporary Art and Culture, but is impossible to ignore in light of the rise of rebel arts activism and events in Isaan – developments that invite, or incite, serious reflection.
The careful facilitating of amiable collaborations with handpicked local practitioners, from weaving communities to university departments; the insistent focus on 'bountiful environments and ecologies' over and above humanity or human stories; the gravitation towards Thai floral designers, architects and craftspeople, not the country's glut of socially engaged contemporary artists: for Hasegawa, these are the defining markers of a 'sensible' attempt to stimulate, and build a lasting legacy, within a complex region. Fortunately for the government, however, these markers are also entirely consistent with presenting a highly centralised (if higgledy-piggledy) picture of provincial diversity – and with keeping civil society and sociopolitics, local realities even, at a safe distance.
Thailand Biennale: Butterflies Frolicking in the Mud, 18 December 2021–31 March 2022
From the Spring 2022 issue of ArtReview Asia