Myth Makers – Spectrosynthesis III at Tai Kwun Contemporary, Hong Kong considers how artists from Asia and its diasporas might address the fugitivity of mythmaking
Myth is inherently mutable and elusive, subject to the whims and embellishments of narrators through the ages. It is when myth meets power that it takes on the guise of some foundational truth about what we are, why we're here and how our lives should be organised. Myth Makers – the third exhibition in the Sunpride Foundation's LGBTQ-focused Spectrosynthesis series – considers how more than 60 artists from Asia and its diasporas reclaim the fluid potentials of mythology to destabilise hegemonic frameworks.
In the first section, 'Queer Mythologies', Xiyadie's intricate paper-cuts revitalise a traditional Chinese craft to illustrate semilegendary accounts of same-sex affairs. The artist's astute eye for composition is evident in Split Peach (2022), which depicts Duke Ling of Wei and his courtier Mizi Xia. The mirrored lovers are framed by a profusion of pink blossoms and fruit on one side, palace architecture on the other, pitting natural temptations against state power (the duke eventually turned against his favourite). Nearby, Andrew Thomas Huang's film Kiss of the Rabbit God (2019) follows the erotic awakening of a Chinese-American restaurant worker after the patron deity of gay love stops by for wonton and a backroom tryst. In the heat and chaos of the Lucky Dragon Restaurant is a captive longing, not only for sex and self-acceptance but for the succour of the old gods amid the lonely toil of immigrant life. By expanding on queer lore from ancient contexts that predate the ascendancy of heteronormative values and systems, Xiyadie and Huang situate their art within a rich lineage while alluding to broader negotiations of hierarchy.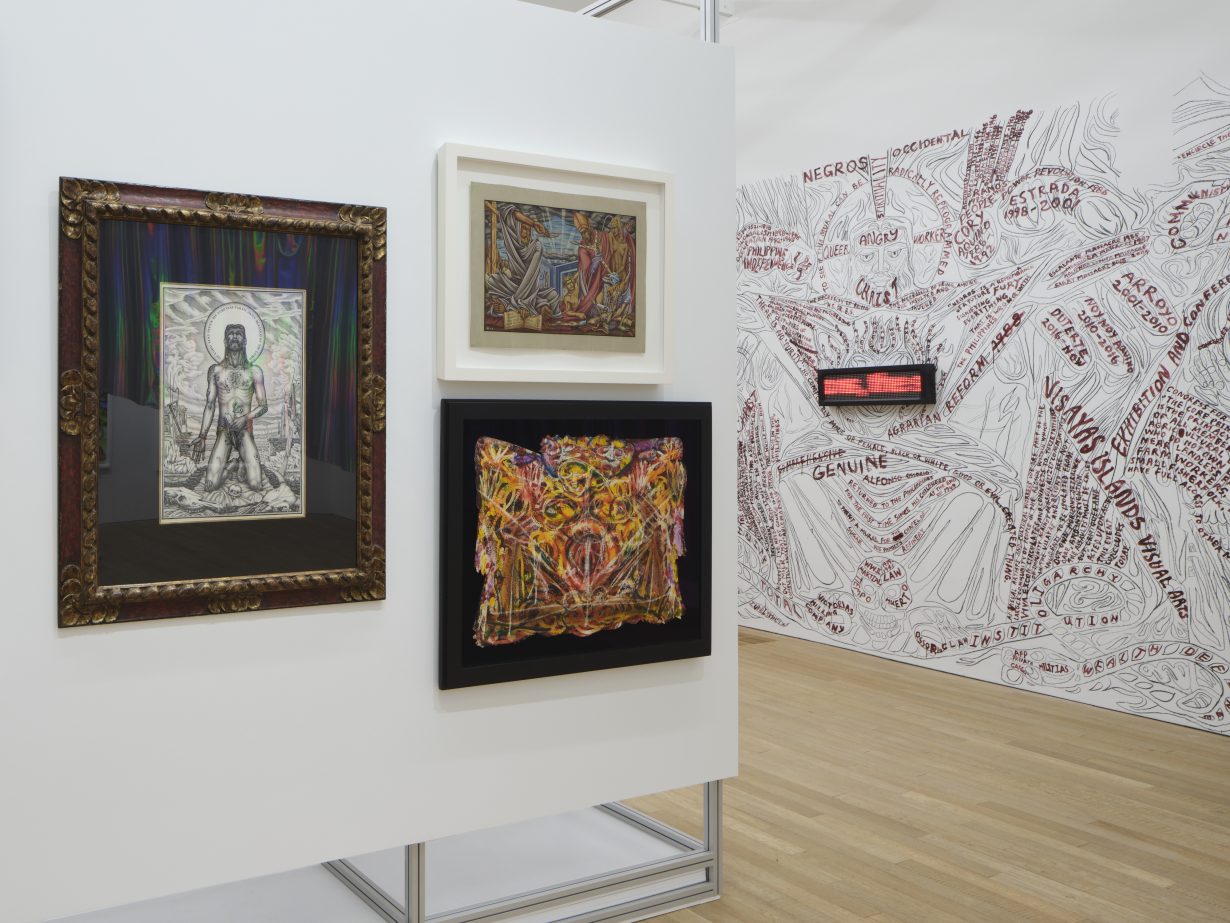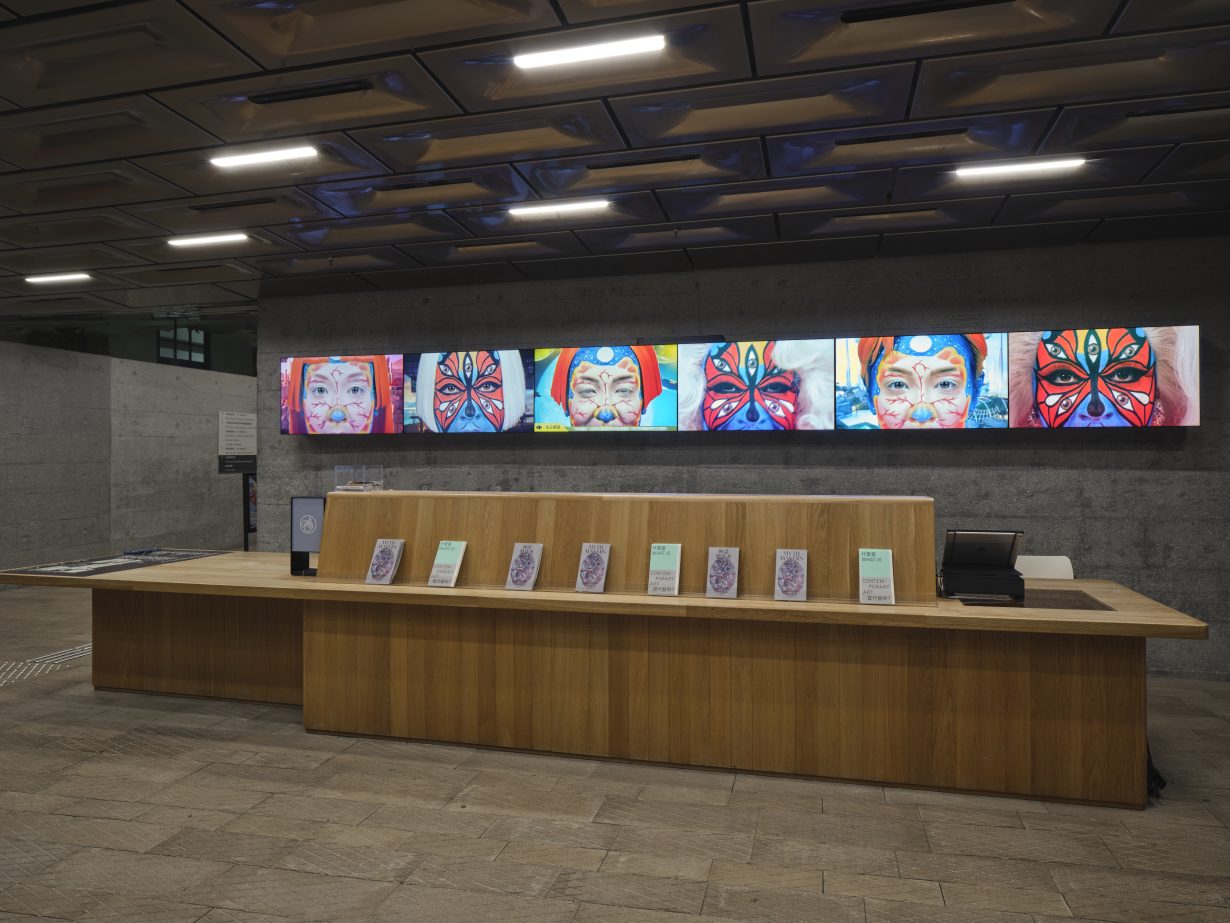 Another productive dialogue emerges between Siren Eun Young Jung's and Ellen Pau's videos on queer performativity. Jung's research-based Deferral Theatre (2018) investigates the legacy of yeoseong gukgeuk, an all-women form of musical theatre invented by marginalised entertainers in postwar Korea. Pau takes a less didactic approach in Song of the Goddess (1992), which beautifully interweaves scenes of women bathing together with performance footage of Cantonese opera stars Yam Kim-fai and Pak Suet-sin (the pair often played romantic roles that required Yam to don masculine drag). Both videos address how the stage has enabled expressions of gender nonconformity and queer intimacy within otherwise conservative, heteropatriarchal contexts.
Numerous works explore self-fashioning as a form of empowerment, including Fan Chon Hoo's display of glamorous studio portraits documenting the changing appearance of Ava Leong, a Malaysian trans woman, from the 1950s to 60s. By contrast, in the section 'Body Politics', Tseng Kwong Chi's irreverent black-and-white selfies in a thrifted Mao suit amplify his otherness as a gay Chinese-American man posing in front of San Francisco, Paris and New York landmarks. Taken during the late 70s and 80s, these images still feel delightfully subversive, both in Tseng's mockery of white-Western racial stereotypes and in his appropriation of a costume associated with China's communist strongmen.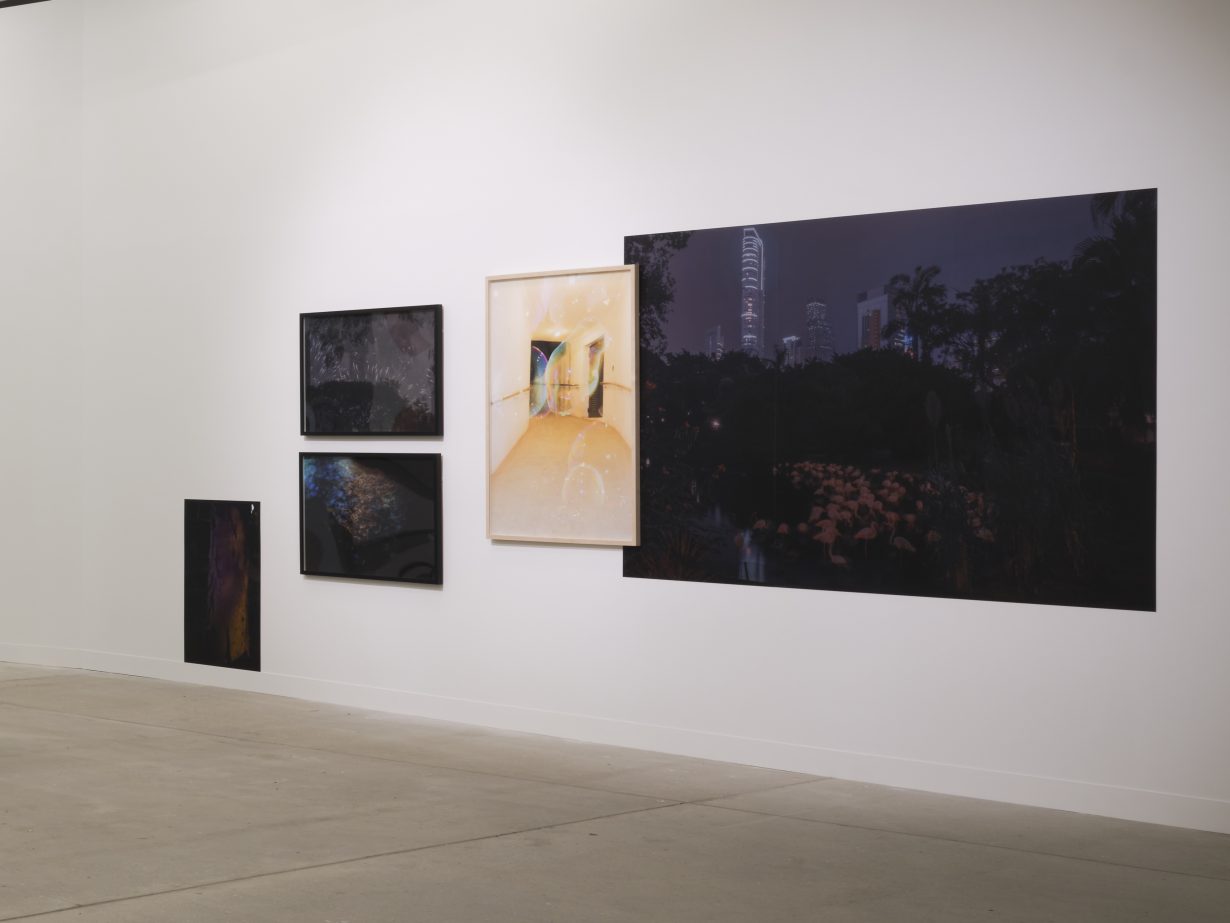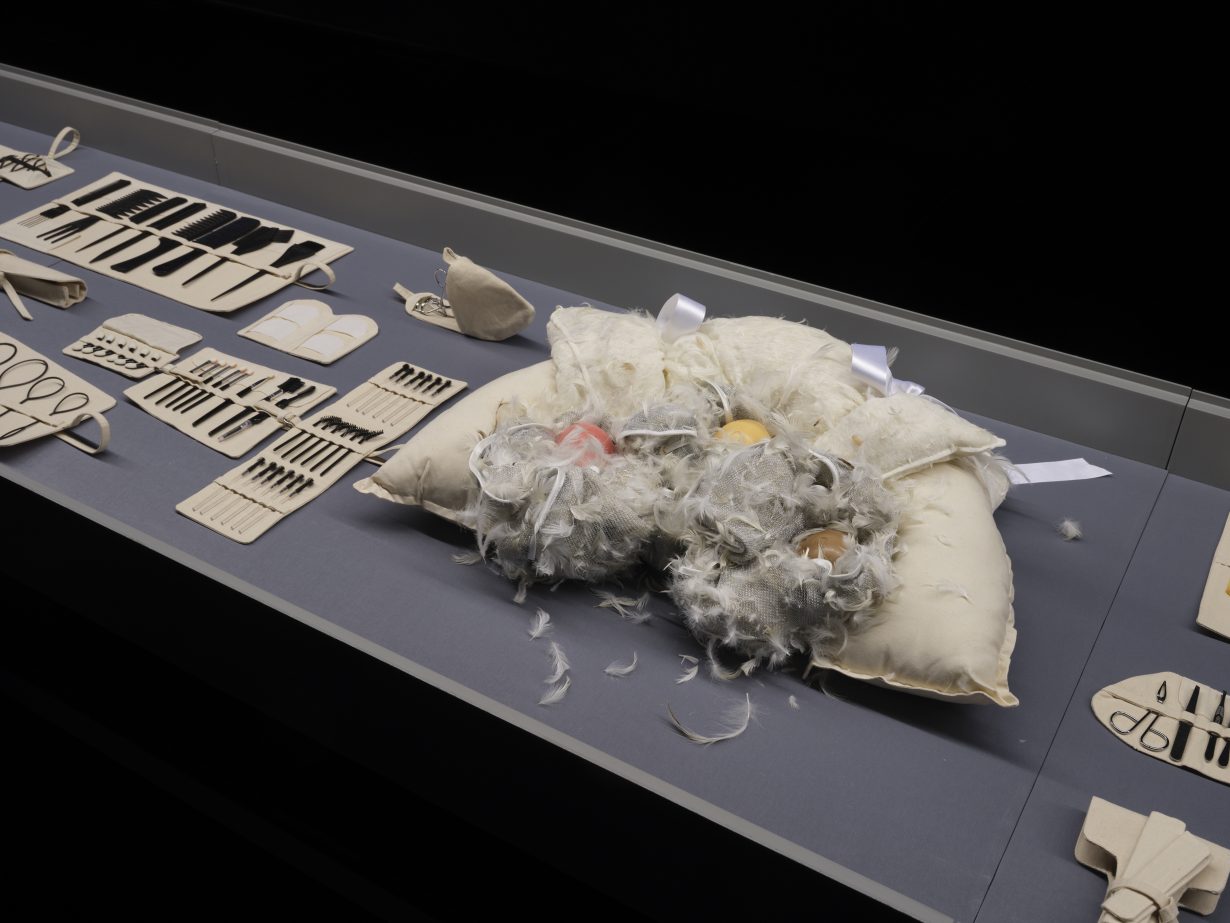 In an exhibition that fixates on representations of queer bodies – clothed, naked, abused, aroused – works that engage with concealment and absence stand out. Jiaming Liao's Do You Know Where the Birds Are (2022) consists of dreamy C-prints of Kowloon Park, a known cruising spot in Hong Kong. Devoid of people, Liao's photographs instead highlight the texture of the surroundings, like the opalescent ripples on a dark pond. An image of a bright passageway filled with iridescent bubbles conjures the ephemeral promise of furtive sexual release. In the final section, 'Queer Futurities', Bruno Zhu's Constança, Esperança and Graça (2019) reduces the titular women to a clinical tabletop-display of swaddled soap bars, beauty tools, kitchen utensils and sharp implements, obliquely problematising gendered imperatives of purity, beauty and care.
Despite some notable inclusions, the exhibition never fully evokes the fugitivity of mythmaking. Instead, predictable iconographies and design flourishes contribute to a dated and stereotypical aesthetic: repeated nods to queer idols Judy Garland and Leslie Cheung defer to cliché, while the holographic rainbow curtains on the first floor do little beyond crowding the artworks. The show's maximalism reflects an admirable curatorial intent to draw upon diverse queer imaginaries, yet what prevails is an overstating of familiar tropes through a repetitive and occasionally jumbled collection. Myth Makers has a compelling conceit, but bloated storytelling weakens its conviction.
Myth Makers – Spectrosynthesis III at Tai Kwun Contemporary, Hong Kong, through 10 April