If you can get over the whole Duchamp-does-street-art vibe, the artist Klara Liden's London exhibition is a neat celebration of the grime, garbage and putrefaction of our cities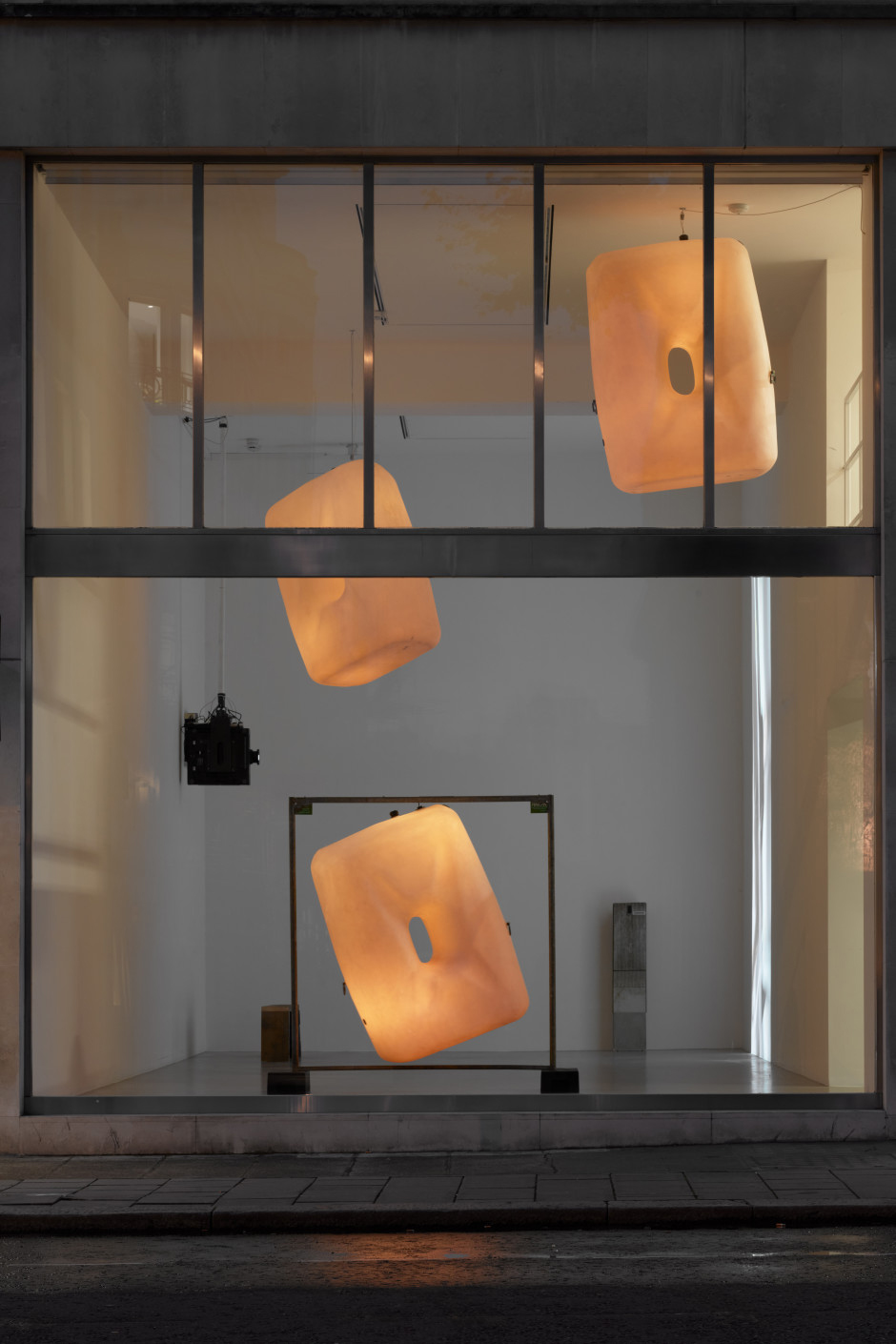 The last thing 2020 needed was for art parkour to become a thing, but here we are, with a video by Klara Liden that finds the Berlin-based artist climbing, shimmying and contorting over some scaffolding, the camera endlessly rotating around her, like a builder who's dropped a hammer right after they've dropped acid.
It's a repetitive, strained bunch of movements Liden puts herself through, an interminable scaling of the carapace of some unnamed city. And the urban environment, its hidden grimy bits especially, are the sooty stars of this show. You're greeted downstairs by three enormous glowing, floating oil tanks: big, plastic, flesh-coloured containers with a hole right through the middle, like the bellybuttons of concrete giants.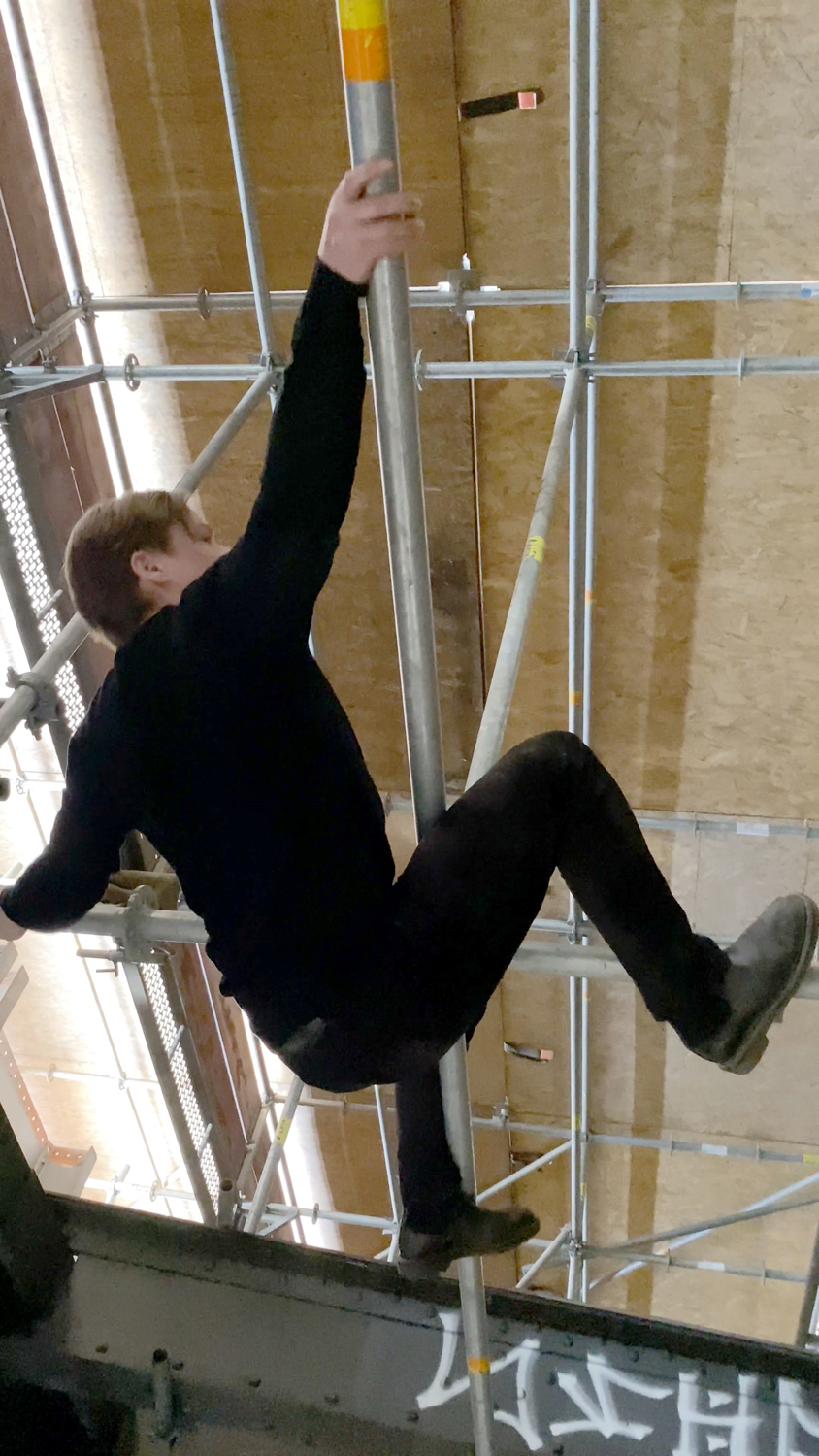 Upstairs you find a row of dirt-encrusted, graffitied junction boxes, plastic housing for a city's wires and fuses. This is urbanity's electric pulse, its high voltage heartbeat. Each is covered with the symbols of the street it once lived on: football stickers, the rushed tags of local gangs, the mould of damp weather, the accumulated grey smudge of pollution. The pollution and mould are the best things about the works: all those years of cars chugging by, of buses and taxis and cigarette smoke, inscribed darkly on the once pristine plastic of the boxes. It's urban history in filth.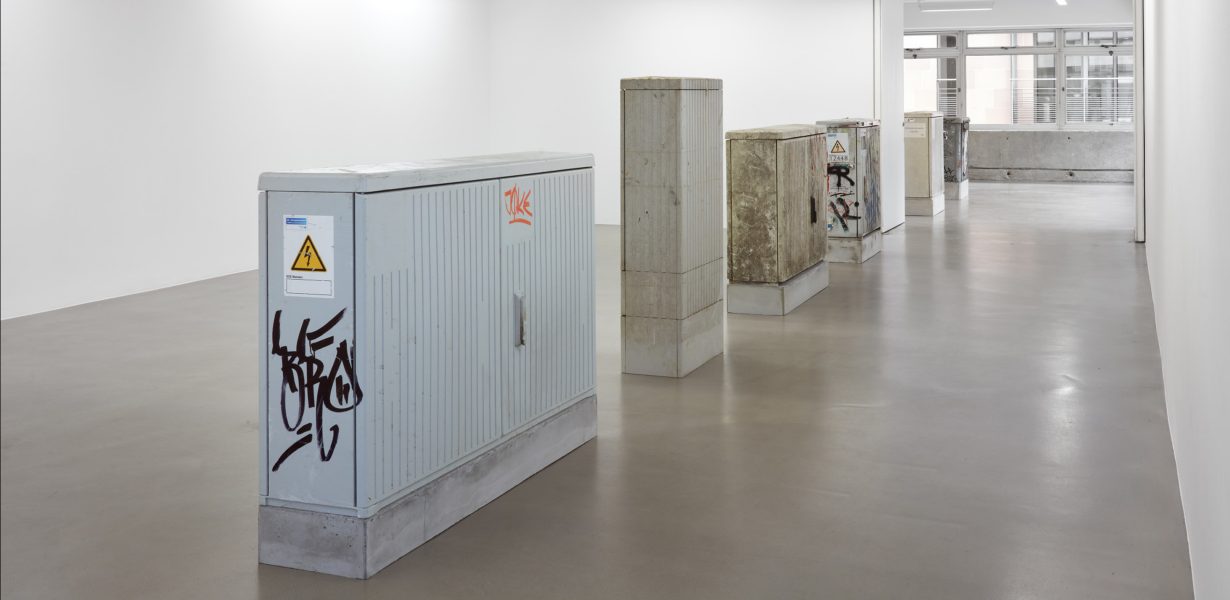 These found objects – the junction boxes and oil tanks – are neat works of art if you can get over the whole Duchamp-does-street-art vibe. They're the minimalist boxes that once helped keep our cityscapes ticking along, now ripped out of their context and left as purely decorative objects, dragging the street into the gallery. They represent how we're kept warm over winter, how our lights stay on, how our phones keep ringing. They're the grotty hidden truth behind the glossy shell of our urban lives. The video, though, is only memorable for its vague silliness, its stern-faced dedication to a faintly ridiculous task. It's not quite humorous enough to be funny, not deadpan enough to work as a successful piece of performance art. It doesn't deliver on its promises as well as the sculptures do.
At its worst, Liden's exhibition is dirty street art and conceptual parkour, but at its best, it's a little celebration of the grime, garbage and putrefaction of our cities. It's a plea to find beauty wherever you can, even if things are pretty ugly out there.
Klara Liden: Turn Me On at Sadie Coles HQ, Davies Street, London, is on view until 31 October 2020