The fourth iteration, Australian Art Now, proposes alternative modes of thinking for ideas local, communal and diasporic
Now in its fourth iteration, The National 4: Australian Art Now returns to Sydney across four cultural institutions: the Museum of Contemporary Art (MCA), the Art Gallery of New South Wales (AGNSW), Carriageworks and Campbelltown Arts Centre (CAC). A mammoth biennial event, the exhibition showcases 48 new projects and contributions from more than 80 artists in total, selected by Beatrice Gralton, Emily Rolfe, Freja Carmichael, Aarna Fitzgerald Hanley and Jane Devery. Offering a much-needed respite from the current penchant for hyperactive and overcrowded displays, The National 4 is a considered, subtle and profoundly unhurried exhibition. It sits in contrast to the ostentatious Melbourne Now (on view at the National Gallery of Victoria), a survey of contemporary art and design from Victoria state, that revels in its all-out embrace of oversized spectacle and interactive tech-work.
As with previous versions, The National 4 has no stated overall theme, allowing for resonances and connections to surface of their own accord. This is always a risky move, given that it can often make the multi-institutional exhibition feel unfocused and cumbersome. Yet The National 4's restrained mode of curating – one that enables a feeling of spaciousness that, in turn, invites a visitor to sit with works and seek out their relationships – helps to overcome this challenge. That this curatorial approach is more successful than past iterations is a testament to the way this sense of open-endedness, rather than a feeling of overt juxtaposition or didacticism, coheres across all four venues.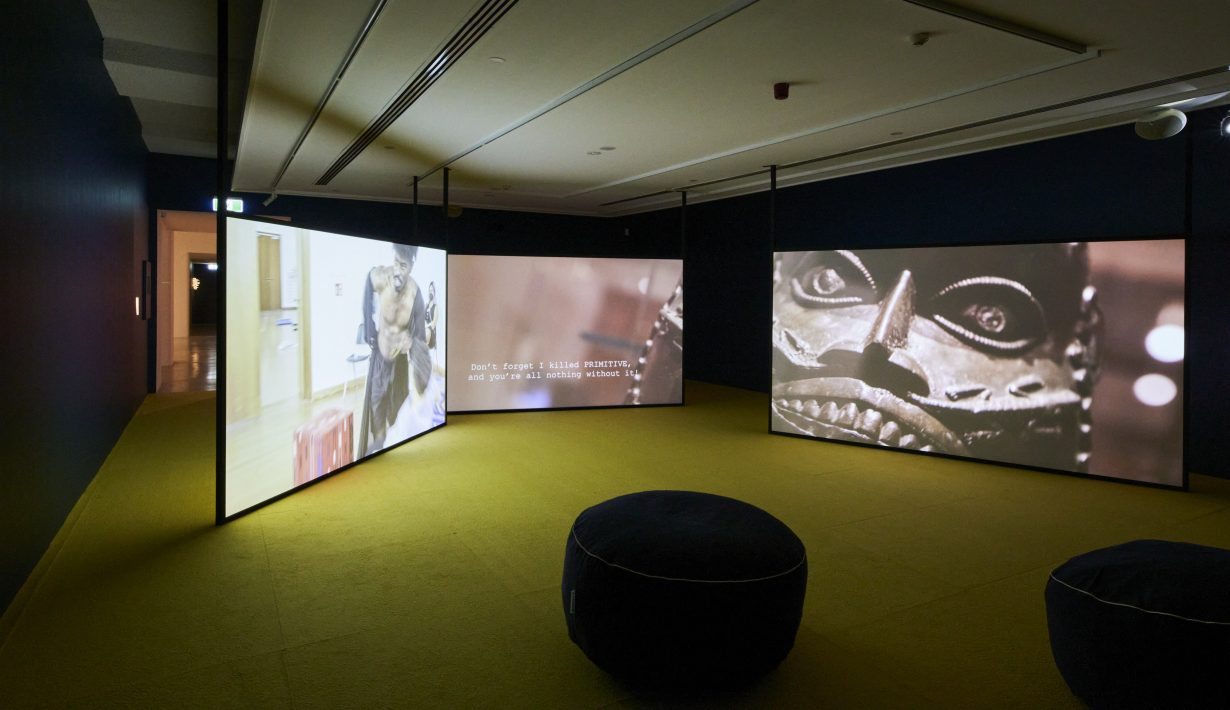 Allison Chhorn, a daughter and granddaughter of Cambodian migrants, has installed a shade house inside the MCA, recreating an outdoor structure that the artist built in her rental home in Adelaide so as to cultivate a garden with her family. As a viewer, you can enter Skin Shade Night Day (2022) and walk on its earth floor, all while spectral figures are projected onto the cloth walls and a soundscape of wind and rain fills the gallery. This multisensory experience reimagines Chhorn's family rituals of growing food and their necessary links to culture, with the shade house acting as a metaphor for protection. Fiji-Australian artist Shivanjani Lal's Aise Aise Hai (how we remember) (2023), on view at CAC, displays a field of 87 plaster- and cement-cast sugarcane stalks, commemorating the 60,000 people who were transported from India to Fiji to work as indentured labourers. Lal's great-grandparents were among them, and her work is a visual memorial to ancestral loss and cultural upheaval.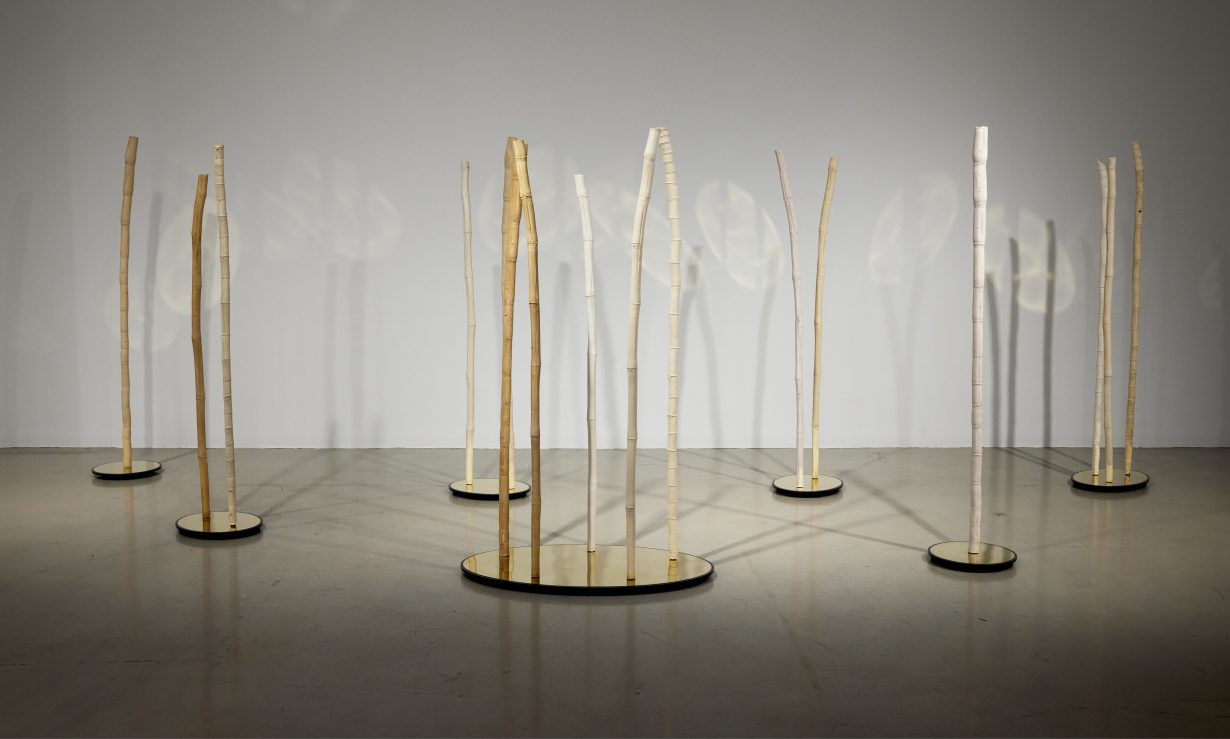 Eugene Carchesio's intricate geometric matchbox constructions, with their painted cones and grids, sit alongside his luminous miniature watercolours of lightbulbs, birds and leaves at the MCA. Maria's Garden (2021), by Simryn Gill, presents ink prints of plants that once existed in the garden of a friend – a garden in a rapidly gentrifying suburb that was subsequently demolished by a property developer following Maria's death. Indeed, many of the works across the exhibition draw on everyday objects or flora and personal histories, to consider how the local and the incidental are implicated in broader social and political narratives.
Part of the strength of The National 4, too, comes from the way it showcases the breadth and specificity of Indigenous cultures and their connection to Country, as well as the heterogeneity of First Nations voices. This is all the more pronounced, given that Australian political discourse is currently dominated by debates around the upcoming referendum on an Indigenous Voice to parliament, so often flattened to the binary yes or no voting choice.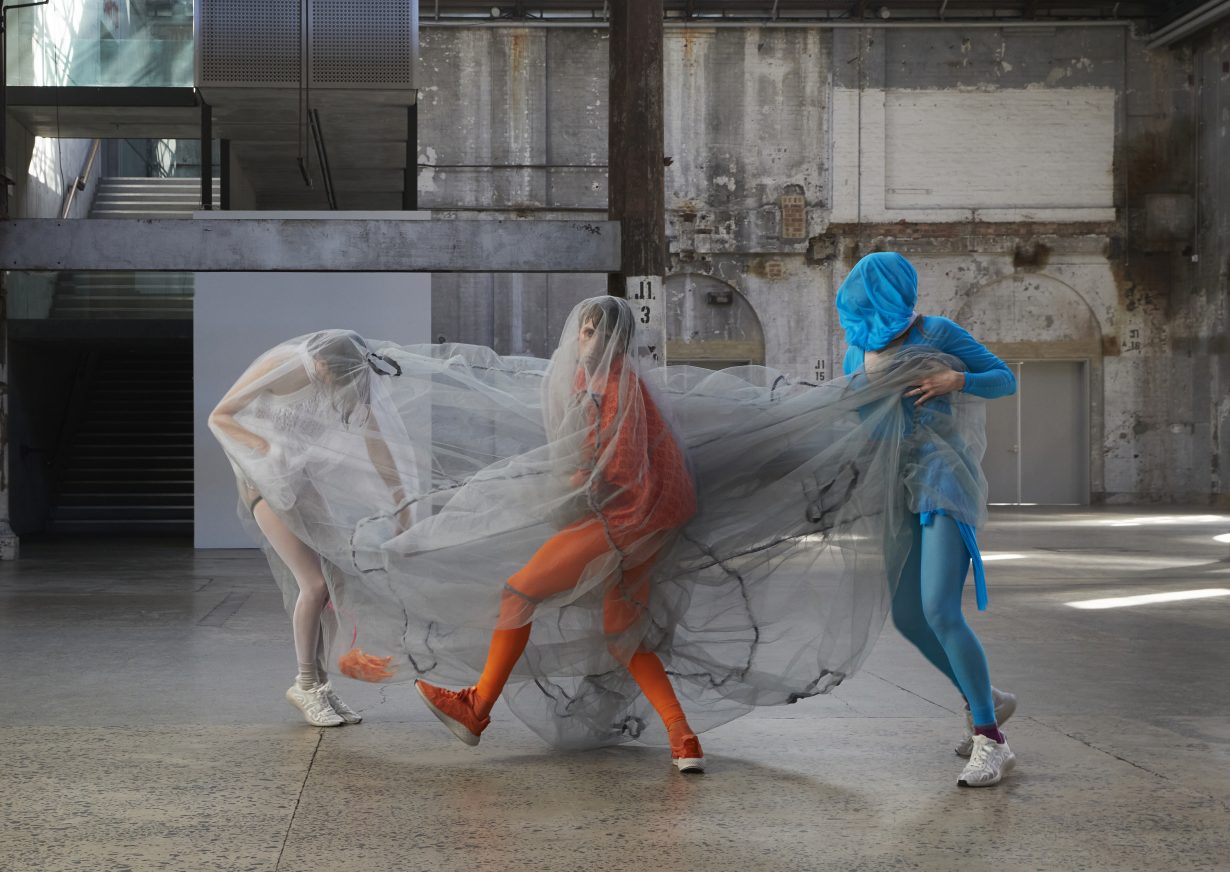 At Carriageworks, Yolngu artist Naminapu Maymuru-White depicts Milngiyawuy – the River of Stars, also known as the Milky Way – in a series of soaring black, grey and white ochre paintings on bark titled Milngiyawuy – Celestial River (2021). Thea Anamara Perkins, an Arrernte and Kalkadoon artist, turns intimate family photographs into paintings at AGNSW, while the Jilamara Arts and Crafts Association Artists' YOYI (2020) occupies the entire ground floor gallery at the MCA. Celebrating Tiwi culture, the art collective's four-channel work depicts 30 artists performing a solo ceremonial dance, spurred on by clapping and song that occurs off-camera. As a viewer, you rotate to a different screen with each new performance, experiencing the dancers' rhythm and energy in the round.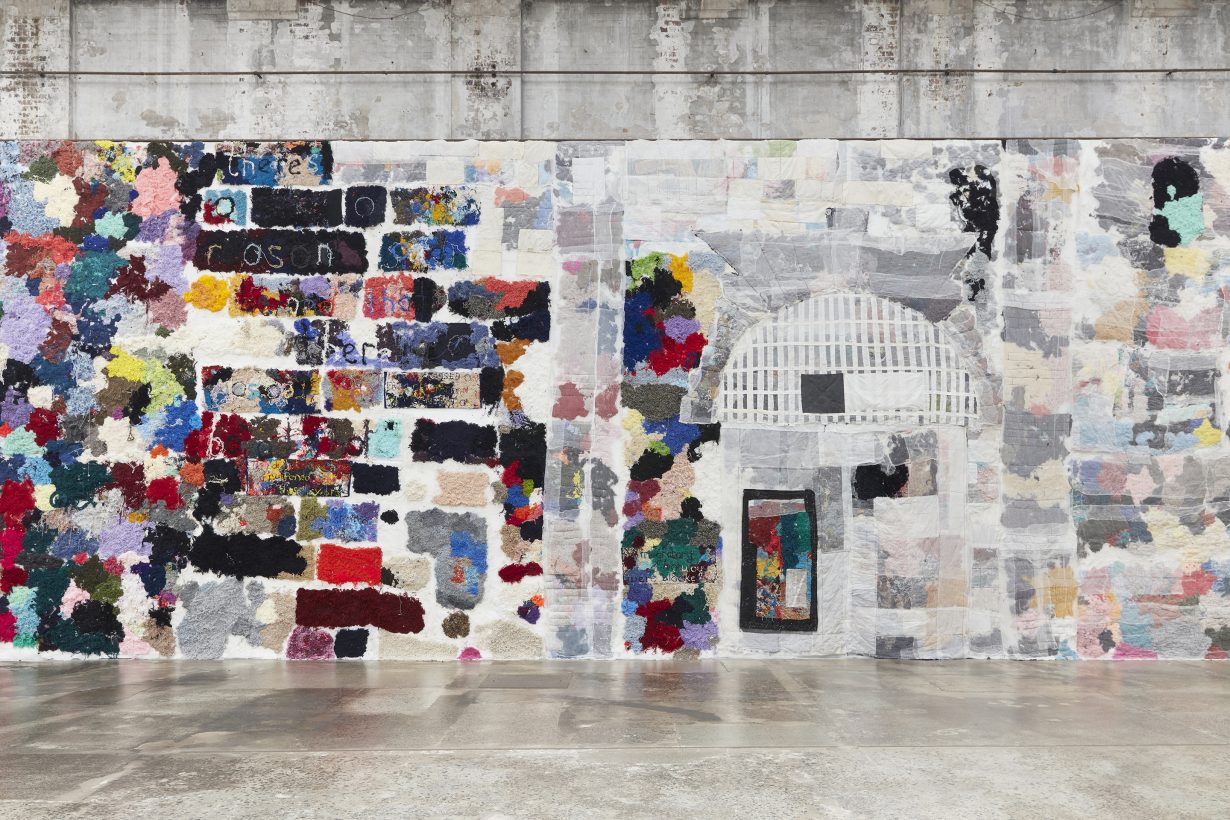 As its name suggests, The National could easily morph into an argument for a distinctive kind of 'Australian' contemporary art practice. But such an approach would be at odds with the artworks themselves, given that many are concerned with the processes of colonisation, migration, ecological collapse or First Nation sovereignty – concepts that wish to disrupt coherent understandings of Australia, both as a nation and as a marker of identity. Considered in this way, the lack of an overt theme or focus for The National becomes an opportunity rather than a hindrance. In presenting art being made in Australia today, as opposed to a definitive kind of Australian art, The National 4 proposes alternative modes of thinking about the local, the communal, the diasporic and the region of the Pacific. It champions a kind of artmaking that loosens the primacy of the nation-state, instead imagining new ways of worldmaking that are grounded in intergenerational conversations, community and respect for Country, rather than a territorial line.
The National 4: Australian Art Now at various venues, Sydney, through 23 July