Almost every scene in Ramin Bahrani's film is loaded up with the corrupt duplicity of everyday India
In the opening scene of Netflix's The White Tiger (2021), a drunk couple swerve and jerk their SUV through a smoggy night in New Delhi. Pinky, played by Priyanka Chopra, clutches at the steering wheel with both hands; she's feeling reckless. She turns to her husband Ashok (Rajkummar Rao): they're flirting, they're acting intentionally risky, their entitlement sped up by the booze. In the backseat is Balram (Adarsh Gourav), their chauffeur, smiling but stressed, pleading with them to be cautious. Pinky hits the accelerator and takes her eyes off the road. The inevitable happens; she runs down a young boy as he steps off the pavement, lit up for a second in the car's white headlights.
The film, which is based on the eponymous 2008 novel by Aravind Adiga (and won the Man Booker the same year), shows an India that in its post-industrial, post-independence boom, is governed by systems of exclusion, corruption and extortion. Its characters are super-rich upper caste Indians that speed through the country with limitless credit cards and without conscience. We are pushed to take a closer look at the degrading interpersonal dynamics that play out between those that sit behind the wheel when tragedies happen, and those that are forced to face the fallout. Later, Ashok's family coerces Balram into signing a confession, making him take responsibility for the crime.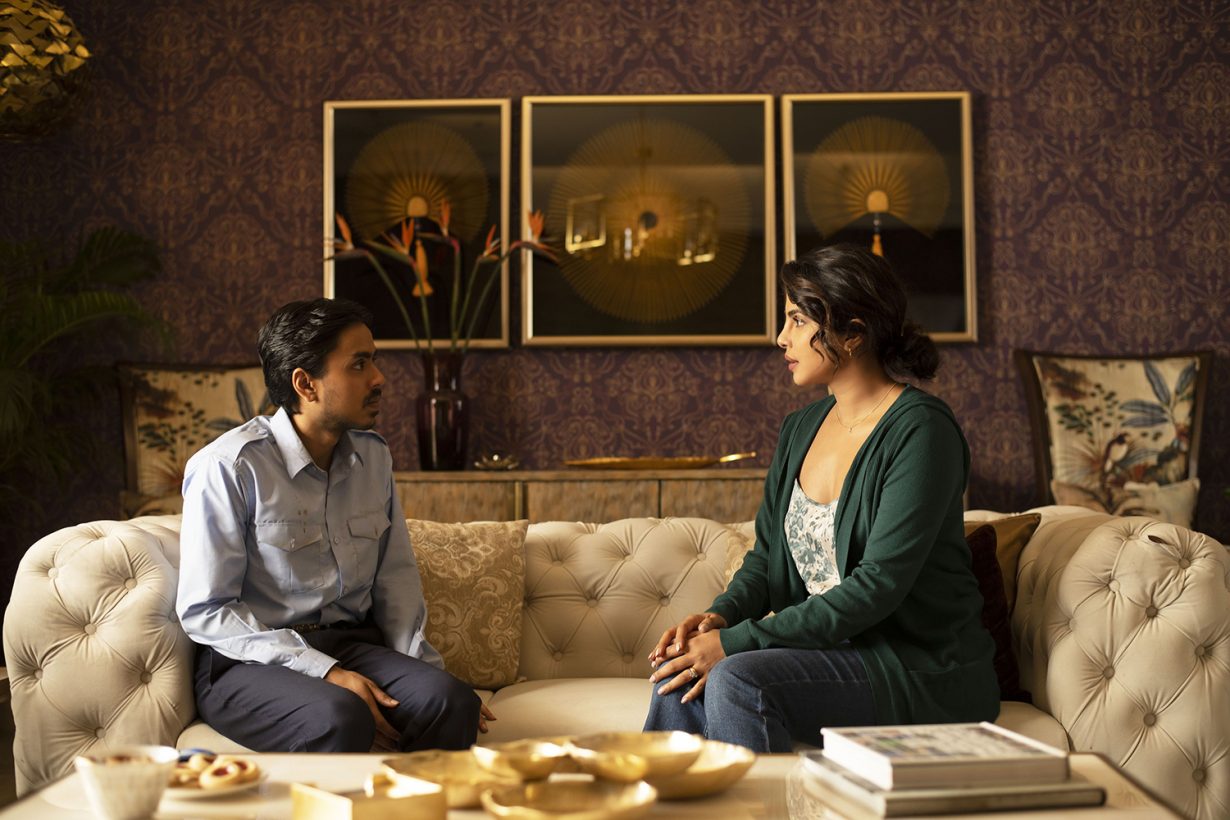 Despite this, Pinky's hit-and-run doesn't register with the police: the child was from an unhoused family, of the thousands that live under tarpaulin along Indian metropolitan streets. The child has no record, the family makes no complaint, most probably because the police have never protected them. Pinky flies to America in shame, slipping Balram an envelope of 100 dollars in cash as an apology. The literal price, according to her, of his freedom. Caste drives the logic of every interaction, and almost every scene in Ramin Bahrani's film is loaded up with the duplicity that is everyday India: its marble-floored malls, towering air-conditioned luxury apartment blocks, all marked by those that they exclude. The film makes it obvious that both public and private space are always coded by caste: who can sit where, who touches whom, who lives up in the penthouse but has a direct line to, and is supported by, those who live down in the garage in windowless rooms.
In one scene, Ashok and Balram share a moment of strained intimacy under a mosquito net in the basement where Balram sleeps, cockroaches crawling all over the floor. "I want to change my country's future," Ashok whispers dramatically, as though trying to inspire Balram with his ambition. He confesses a desire to produce music, crooning an out-of-tune verse for effect. Balram can sing too, he says, and breaks into a couplet his grandmother taught him, "I don't want to live in your world," Balram sings as his boss drinks straight from the bottle. Ashok is blind to the subtext, he grooves to his driver's voice, closing his eyes.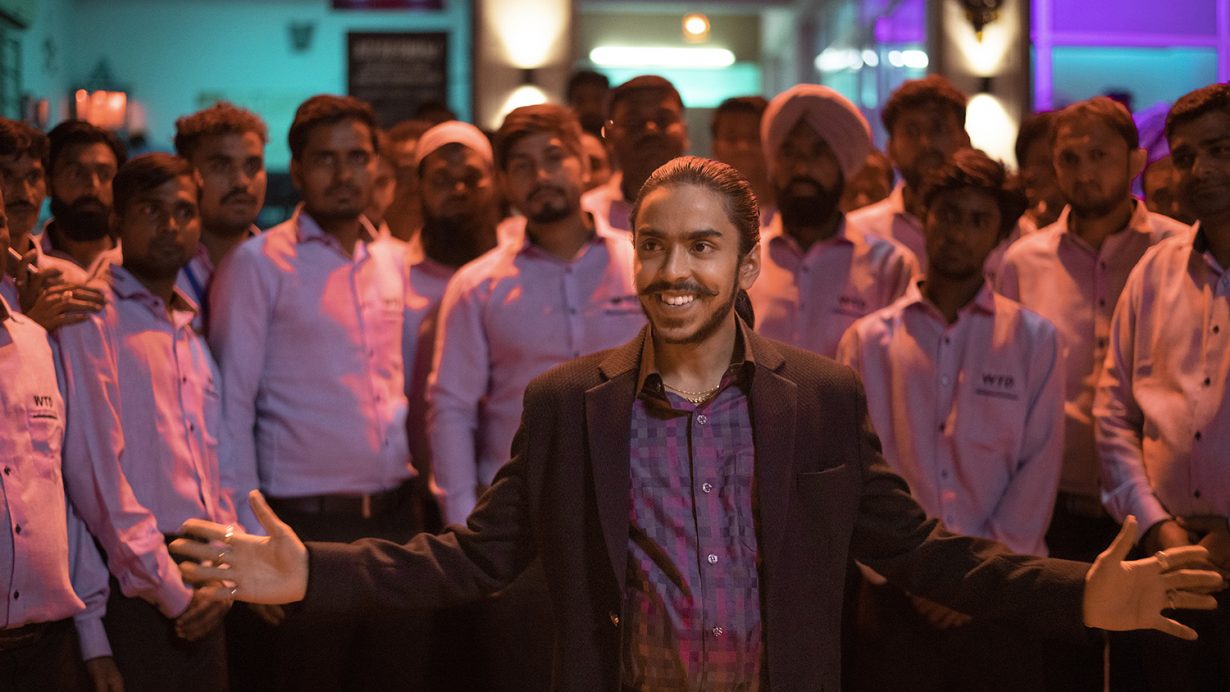 But Balram doesn't want to live in Ashok's world, a world where aspirations are only afforded to some. His boss's dreams are fanciful, altered by whims; even the pursuit of them is just rhetoric. When Balram imagines a radical future for himself, as Prime Minister for instance, he says he wants to fix the Indian sewage systems first. Sewage is a clear marker of caste oppression, where generations of lower caste people have been forced to do sanitation work for centuries. It is the labour that is so often ignored in the grandiose rhetoric of Indian democracy, progress and modernisation.
But, according to the film's logic, Balram can only make his dreams come true with brutal and drastic moves. The White Tiger is too often riddled with cliché, and indulges in simplistic storytelling. It keeps one eye on an international audience, reducing complexity to binaries. The overarching metaphor in the film is Balram's comparison of the caste system to a rooster coop: kill or get killed. He says, in an aside to the audience, 'there are just two castes: men with big bellies, and men with small bellies. And only two destinies: eat or get eaten up.' This is a gross oversimplification, and ultimately glamourises violence as the only means to an end.
One of the primary objectives of the anti-caste movement in India is to make free access to education available, and for those of the lower castes and indigenous tribes to be afforded social mobility and affirmative action rights over resources otherwise monopolised by the upper castes. These include the right to land, water, and healthcare. This fundamental effort is lost in a film that is ultimately propelled by a sensationalised, basic plotline, one that is unable to wield any real nuance. The caste system and corruption are rendered tokenistic, and most importantly, the violence of their governing force, Hinduism, is dealt with ambiguously, if at all. By the film's close, it's Balram that doles out the bribes after one of his drivers has run over a child.