The Eastern Orthodox church turned Ottoman mosque turned museum, has been weaponised according to the politics of the day for more than a millennium
It did not take long for the construction of a railway tunnel under Istanbul's Bosphorus strait in 2005 to hit a snag. A fourth-century Byzantine harbour, and amphorae and skulls dating back to 6,000 BCE, were unearthed. In his usual rhetoric, Turkey's president Recep Tayyip Erdoğan later denounced the archaeological discovery as çanak çömlek (pots and pans) delaying his global ambitions for the city. The western media scoffed at his disregard for cultural heritage. Istanbulites waited in standstill traffic on the Bosphorus bridges.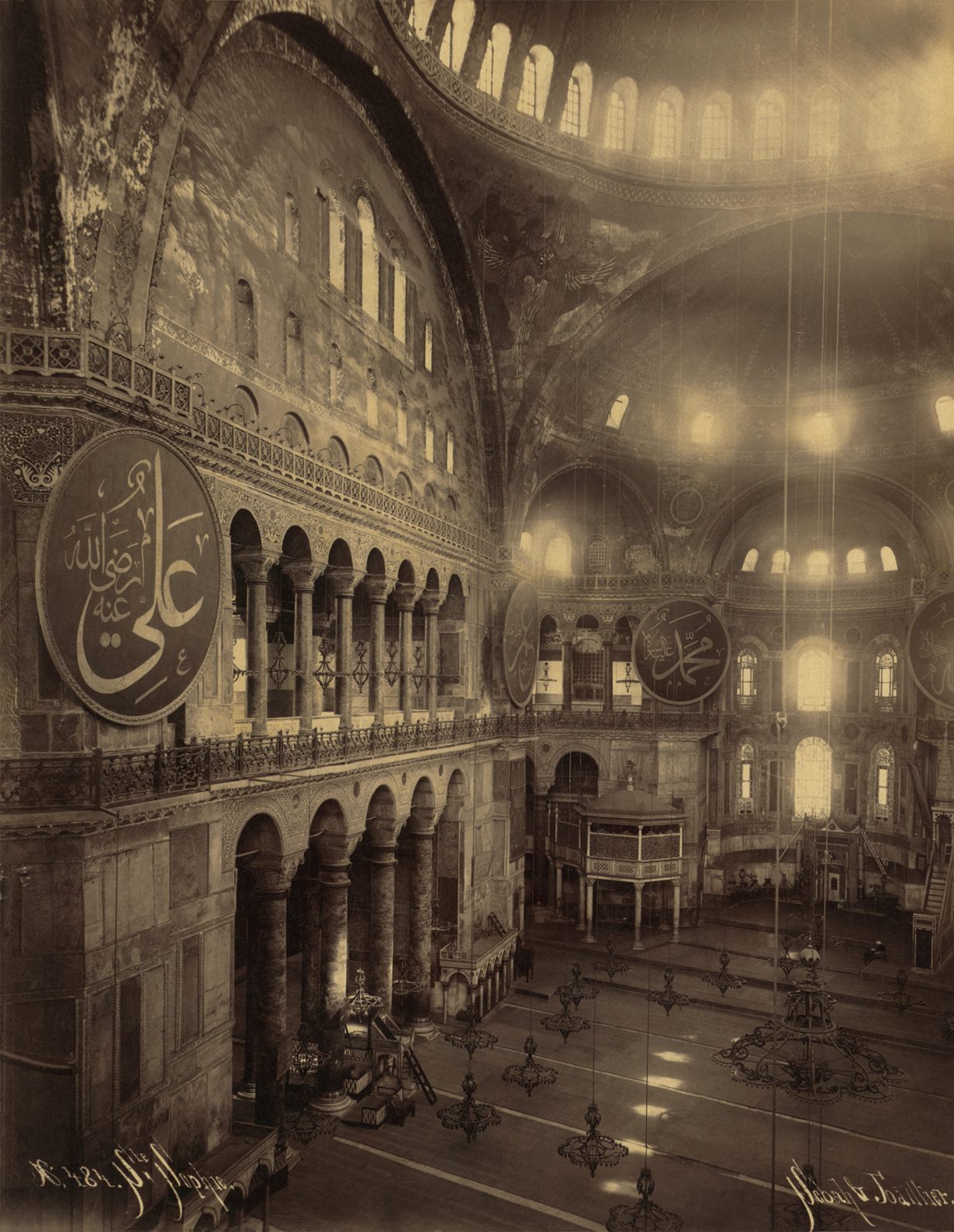 When the past and present exist as materially and simultaneously as they do in Istanbul, they are declared to be embodied in or represented by physical places, objects or people. Even though none of these things manage to carry such symbolic weight with any coherence, the associations need only be made long enough to weaponise them for politics. Istanbul's Hagia Sophia, an Eastern Orthodox church turned Ottoman mosque turned museum, has been weaponised according to the politics of the day for as long as it has stood, and it has stood since 537 CE. Built by Justinian I and turned into a mosque by Sultan Mehmed II in 1453, the dissolution of the Ottoman Empire saw modern Turkey's founder Mustafa Kemal Atatürk turn Hagia Sophia into a museum in 1934. On 2 July 2020, Turkish courts ruled that this decree had been unlawful. Erdoğan took the opportunity to jubilantly declare preparations were under way for it to reopen as a mosque on 24 July.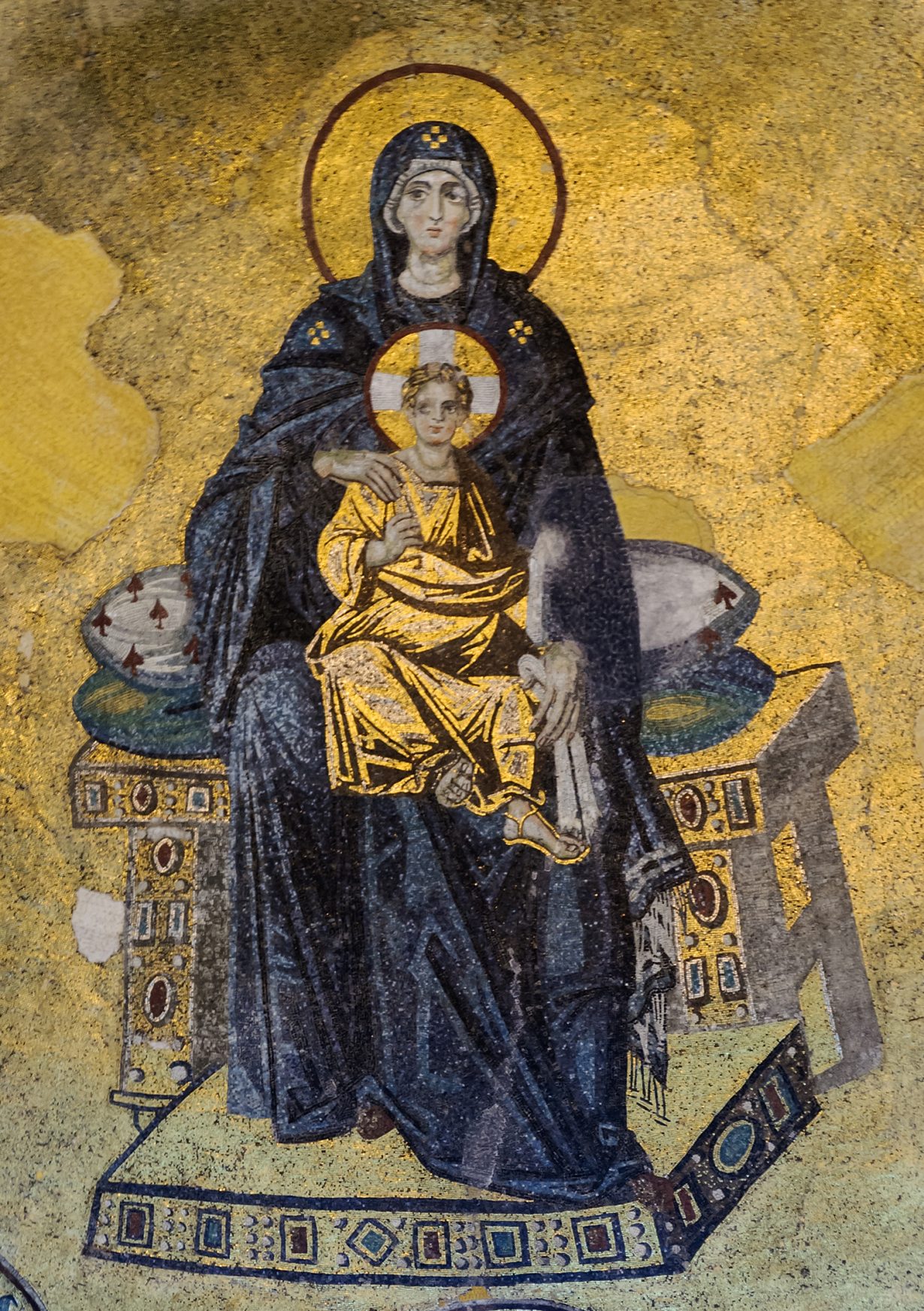 The impending or actual destruction of culture anywhere should, and does, evoke visceral responses. But in the case of Hagia Sophia, coverage seems to have confused the weaponisation of culture with the destruction of culture. If you reduce history to the 'clash of civilisations' narrative (namely between Christianity and Islam, as if either are homogenous), you see the world as a balance sheet of victories and defeats in which the side you are on is that of 'progress'. The president of Turkey, as others do too in the UK, partakes of such views. It is superficial, if not unsurprising, that a global news media that deals in easily digestible dichotomies has approached Hagia Sophia through this lens.
Expressions of lament and loss have dominated US and UK media coverage in particular, with commentators framing the court ruling as a 'regression'. The viewpoint underlying many of these reactions, however, is something decidedly not being discussed: the uncritical assumption that 'progress' was made when the sacred was turned into the secular. That for a historic place to no longer be a museum is to go 'backward', presumably because museums (humanistic and progressive spaces) are to be preferred to places of worship (ideological and partisan spaces).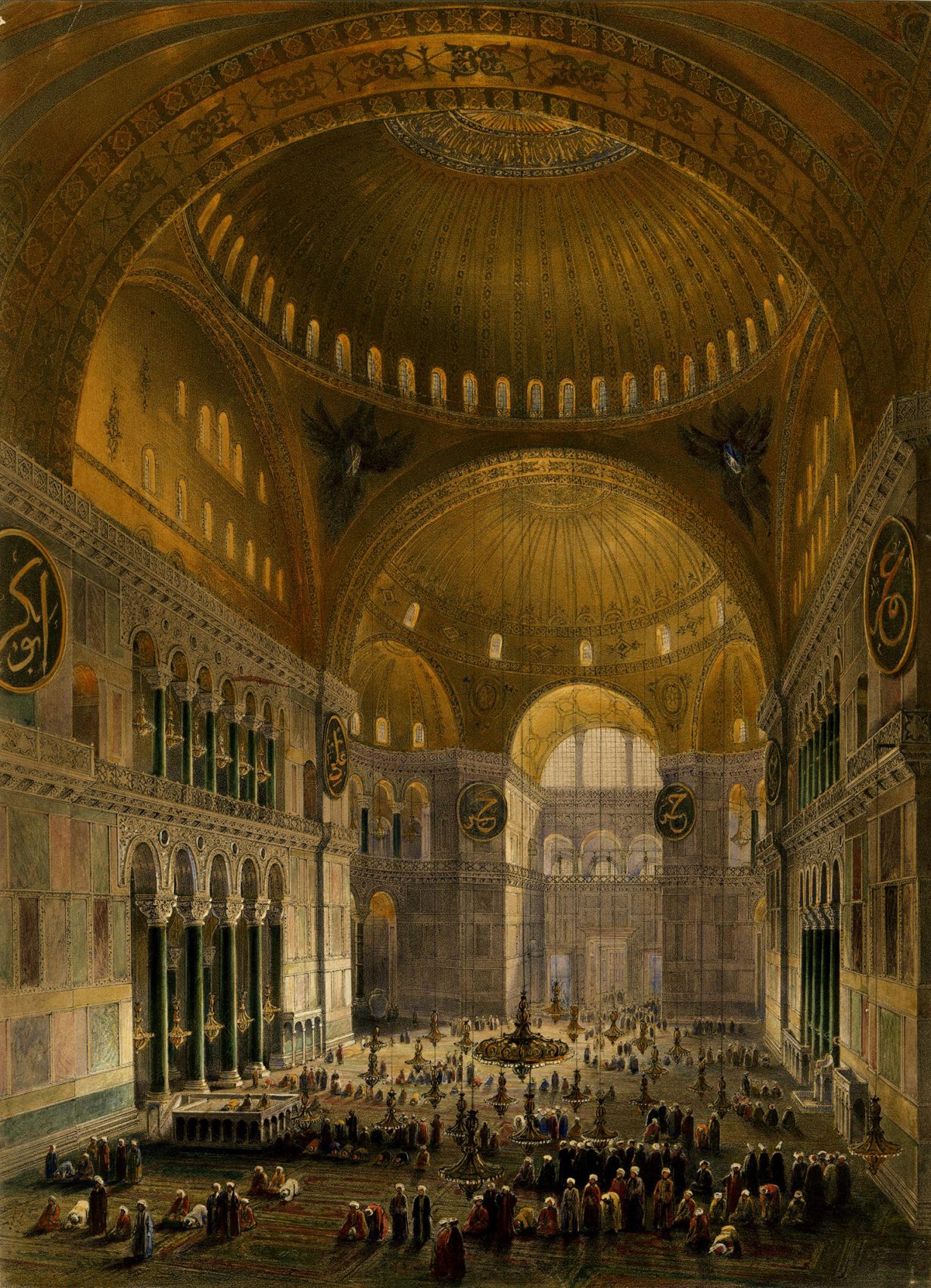 The ongoing debates around the decolonisation of museums have repeatedly tried to illustrate how the positioning of museums and statues as neutral pedagogical tools is part and parcel of the mechanisms of power. Museums as objective caretakers of what is often vaguely termed our 'human heritage' is a narrative long utilised to minimise the actual political and military force that brought objects into their halls. Our cultural spaces are not outside but a part of the political regimes we live in. In other words, they implicitly instruct us that the world consists of others, who are incapable of safeguarding cultural wealth, and us, who have 'progressed' towards doing so.
The transformation of Hagia Sophia into a museum by decree in 1934 was a pedagogical move, too. At the time, many of Atatürk's tenets – secularisation, westernisation, Turkish nationalism – were alien to the ethno-religiously diverse region. The break from the past had to be given physical form to help consolidate the new nation. This is not to accept as legitimate Erdogan's equally political motivations for pushing through a re-conversion. It is to recognise that Hagia Sophia the museum was as ideological as Hagia Sophia the mosque and the church.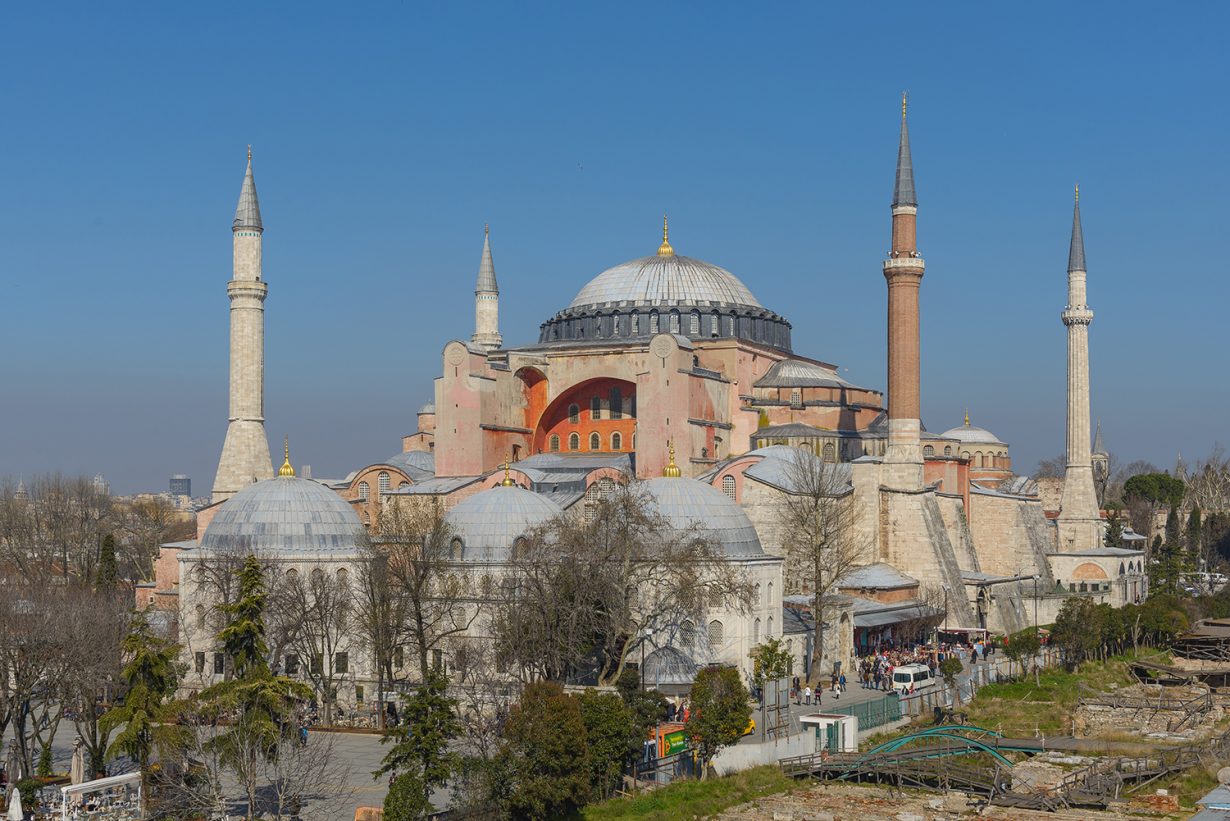 An opportunity is being missed here to disentangle what a progressive position is from a Eurocentric one. Can this moment be one where we instead question the right of leaders, past and present, to instrumentalize sacred spaces for nation-consolidation? Can we not conceive of a demand for a multi-faith place of worship, which would give us Istanbulites, especially our oppressed religious minorities, the right to experience the heart of our city – not by paying a museum entrance fee, but as a living thing? However unlikely this may seem in the current political climate, it is the kind of radically different future we need to keep insisting on – even and especially when false dichotomies are put to us.
Sarah Jilani is a writer on art and culture – her work has appeared in The Economist and the Times Literary Supplement. She is a doctoral candidate in postcolonial literatures at the University of Cambridge.