As he revisits a project for the Brent Biennial, Imran Qureshi explains how his work evolves with each new context
The Pakistani artist has been exhibiting internationally for almost 20 years, playing with the traditions of miniature painting, as well as, on the opposite scale, producing site-specific installation, sculpture, videos and paintings on paper and canvas.
Recently he has had solo exhibitions at QUAD Gallery, Derby; Corvi-Mora, London; and Galerie Thaddaeus Ropac, Paris (all 2019); Washington National Cathedral, Washington, DC (2018); National Art Gallery, Islamabad, Pakistan (With Aisha Khalid) and Thaddeaus Ropac, Salzburg (both 2017); Newlyn Art Gallery, Newlyn, Cartwright Hall Art Gallery, Bradford, and the Barbican, London (all 2016). He lives and works in Lahore.
ArtReview Tell us about your project for the Brent Biennial.
Imran Qureshi Last February, just before the lockdown, I visited my venue, the Ealing Road Library, in person and came up with a few ideas for the space. I wanted to make something within the context of the library itself and so, along with the curator, I chose to show miniature paintings that take the manuscript or book format.
With these I've exhibited And The Still Seek Traces of Blood, a large-scale installation of over 30,000 sheets of crumpled paper, each printed on both sides with images of my earlier floor paintings; as well as four large drawings on paper which have been installed suspended from the middle of the building's high ceiling. This site-specific installation is a continuation of a performance I first presented at Thaddaeus Ropac Gallery in Paris in 2019.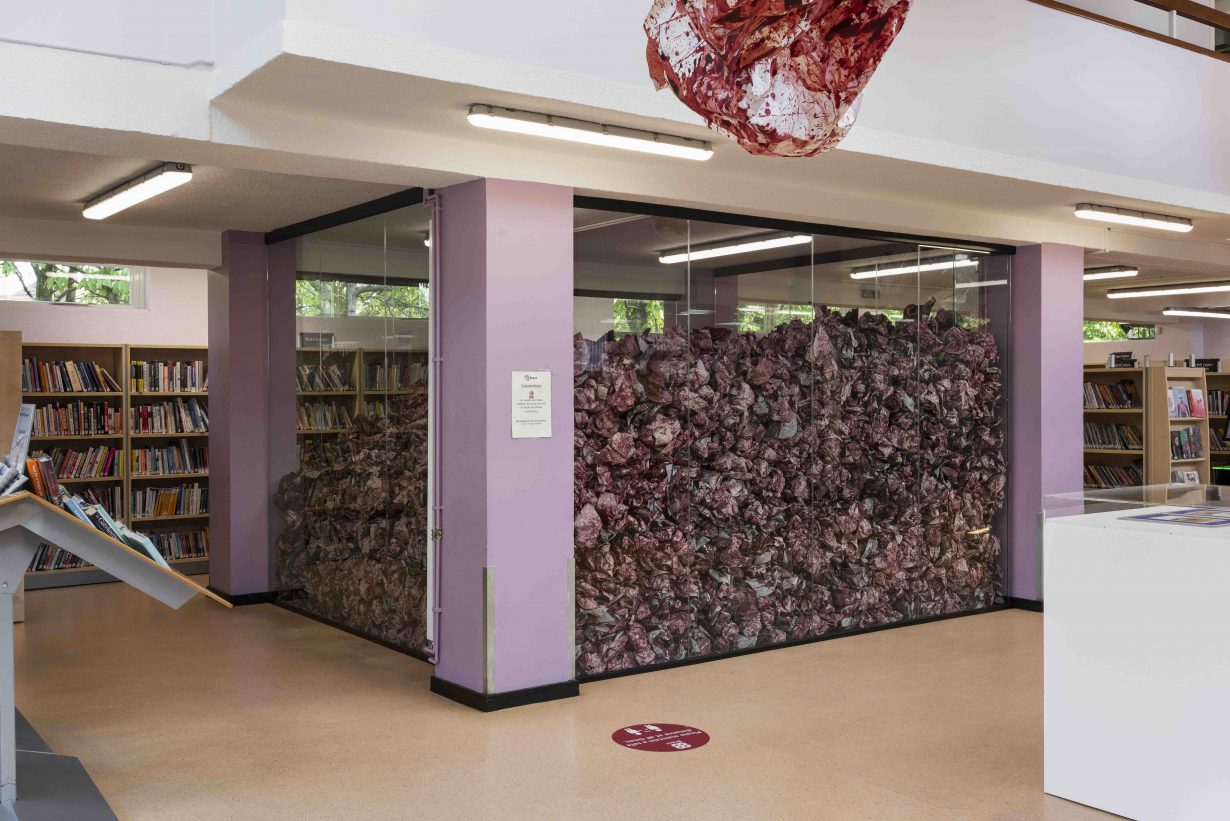 AR And They Still Seek the Traces of Blood was first shown in 2013 at the National College of Arts, Lahore; what does each new context bring to the work?
IQ The work is created by screwing up the thousands of sheets of paper, and yet within that destruction something new is being made. For me I think of the work as symbolic of how, post-9/11, in the 'war against terror', as much as we tried to fight against terrorism, it just grew, taking on new shapes. The work was also a comment on how, when a violent incident happens, it is the common people who suffer, but they are also told to stay away from the attack or accident site, and it is the authorities who conduct the investigation. Whatever the authorities tell you, you then have to believe that. In this work people from different communities participated in creating the work, they were allowed to touch it and investigate and make their own narrative out of it. It is also like writing a story and discarding pages, but actually creating a new narrative each time, like in the context of this new space – a library.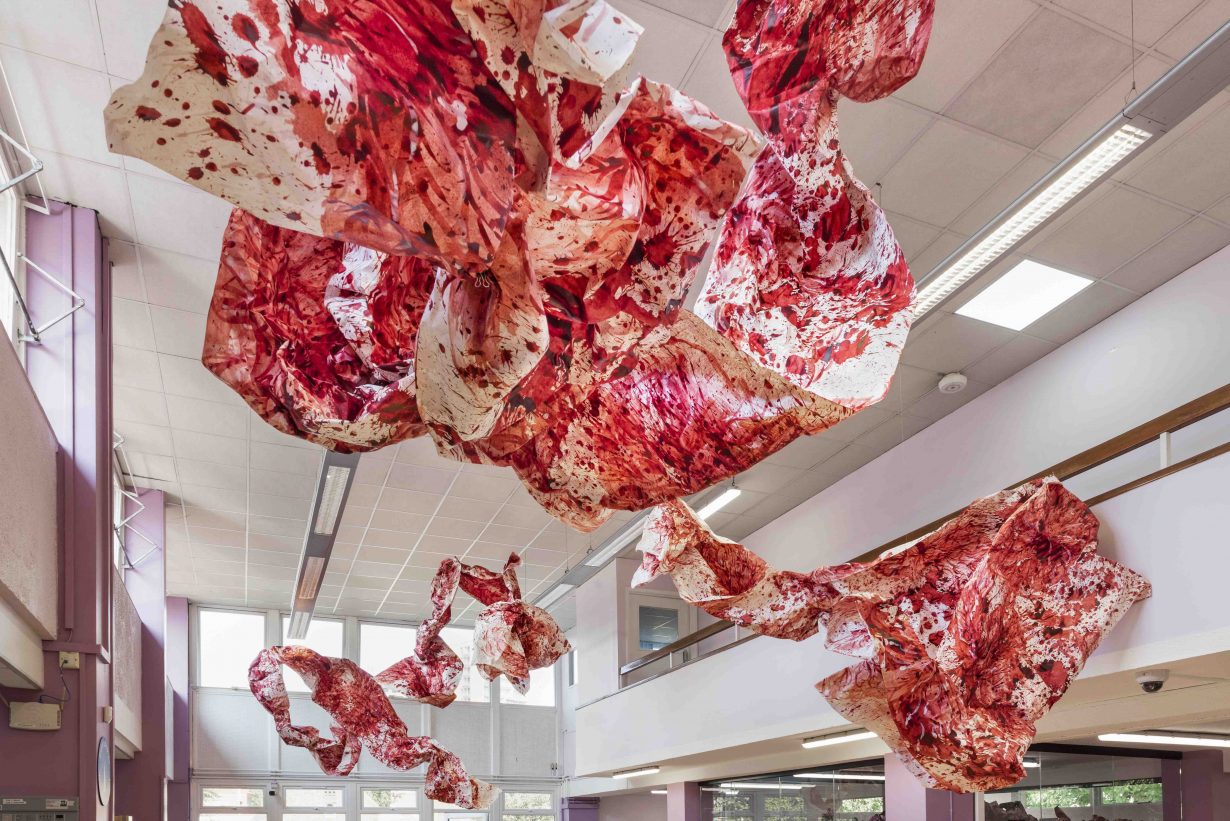 AR Do you think the pandemic will effect people's reading of the work?
IQ Yes, definitely. I always found my work has an ability to quickly form a dialogue with people from different parts of the world. I think it is because there is not only an obvious political presence within it, but also it has a strong emotional side which connects with different personal and collective experiences. The work allows for multiple readings and I think we can now also find narratives concerning the situation the world is now experiencing.