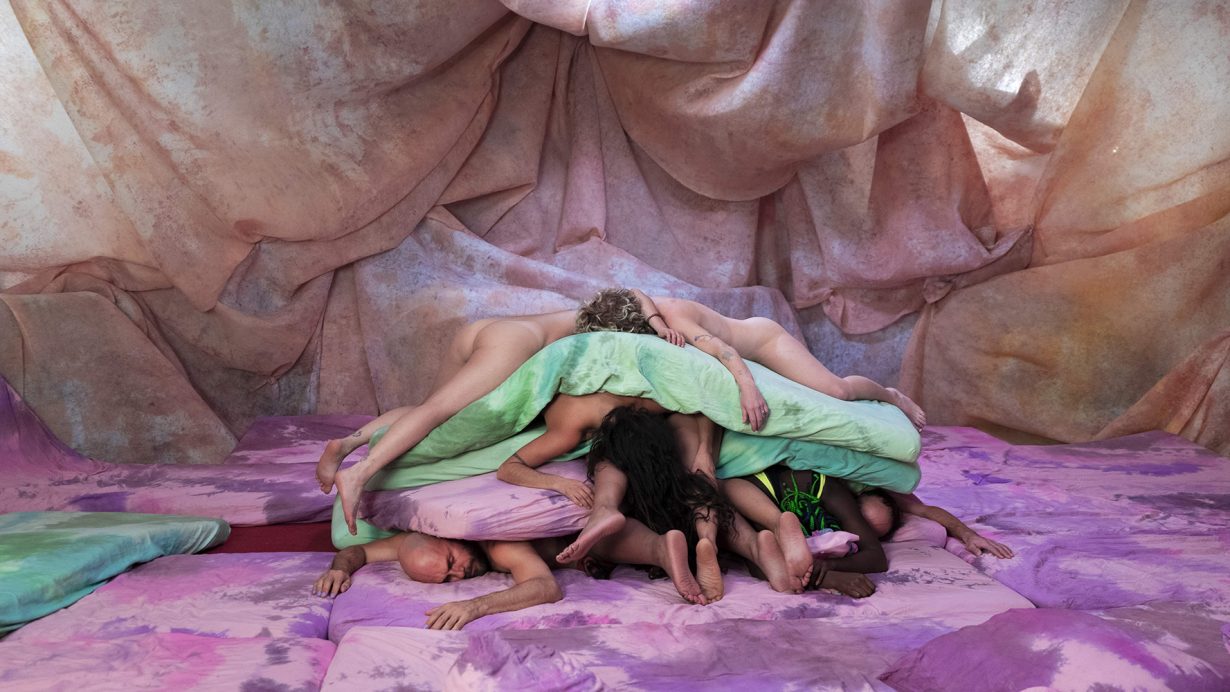 ArtReview sent a questionnaire to artists and curators exhibiting in and curating the various national pavilions of the 2022 Venice Biennale, the responses to which will be published daily in the leadup to and during the Venice Biennale, which runs from 23 April to 27 November.
melanie bonajo is representing The Netherlands; the pavilion is in the Chiesetta della Misericordia of Art Events in the Cannaregio neighbourhood.
ArtReview What can you tell us about your exhibition plans for Venice?
melanie bonajo Love is not learned in isolation and, if you have felt it, someone else has probably felt it too. We created a collective spell in the form of a pleasure-positive camp, an eco-erotic queer eros, celebrating our kin through skinship. A place of productive chaos and care, where we practised touch tutorials, set boundaries, gave and received consent, drank our own poison at the trigger bar, did weird therapies and acknowledged feelings as valid.
We brought together a group of international gender queer people, where many have a bicultural identity, and we expanded on sexuality beyond the Western discourse, what our genitals mean to us and others, self-expression as a healing modality, the way our body matrix sends and receives information about closeness and touch, and how that is embodied in different language structures. Do you know the sensational dimensions of your No? How do you feel when your body says Yes?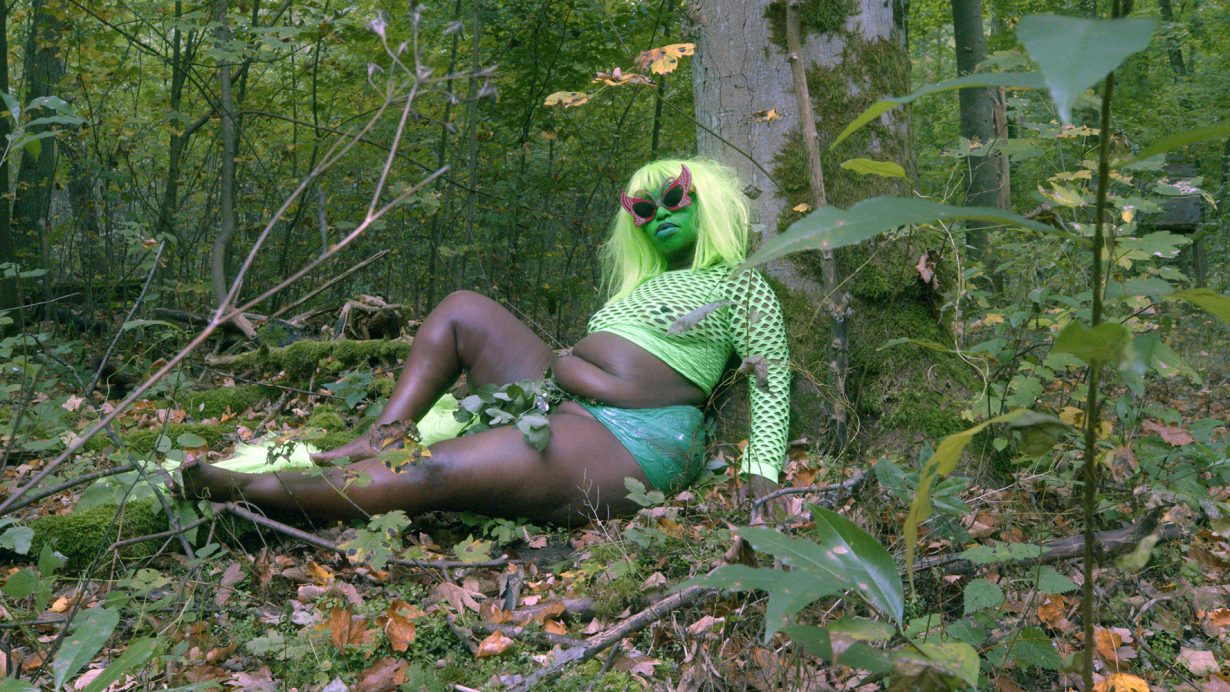 AR Why is the Venice Biennale still important?
mb The Biennale is as good or as important as all the art in it. This year seems to be important in order to take another look at history, and in particular art history, and reinsert some powerful artistic practices that might have been written out some time ago. The Biennale often is too close to the power structures that make me anxious and tired of the artworld, so I'm carefully excited for this incarnation.
AR Do you think there is such a thing as national art? Or is all art universal? What is misunderstood or forgotten about your country's art history or artistic traditions?
mb Everybody, besides white cis-het men, is misunderstood, forgotten and/or not mentioned or not mentioned enough.
AR Which other artists from your country have influenced or inspired you?
mb Tedje en de Flikkers
AR How does having a pavilion in Venice make a difference to the art scene in your country?
mb The pavilion creates and upholds distinctions in a way which I am not that interested in. I am very happy to not be in the Giardini and have a work which is free to the public. The art scene in a country is much more defined and based on long-lasting relationships with the community.
AR If you've been to the biennale before, what's your earliest or best memory from Venice?
mb My van exploded on the highway just leaving Venice on my first Biennale trip. My bestie, two hitchhikers and all my belongings were inside. We all survived. The stuff dematerialised. The van burned to the ground with big explosions. The police officer gave me their shoes. We were stuck on the beach waiting for our passports. Someone told me to put the car in an exhibition, but I didn't.
I still remember the Biennale. It was the show The Encyclopaedic Palace, by Massimiliano Gioni [2013]. As a student of religious science, art and esotericism, it was a great moment to see so many of these works brought together, and I was impressed by how spot-on this exhibition was researched. I felt honoured and deeply touched to see all these rare works in real life, and it is still one of my favourite shows ever.
AR What else are you looking forward to seeing?
mb People with healthy guts and regulated nervous systems, who are smiling and appreciating all the work everyone puts into making this happen, instead of putting on your fancy shoes to walk the big dismissal walk.