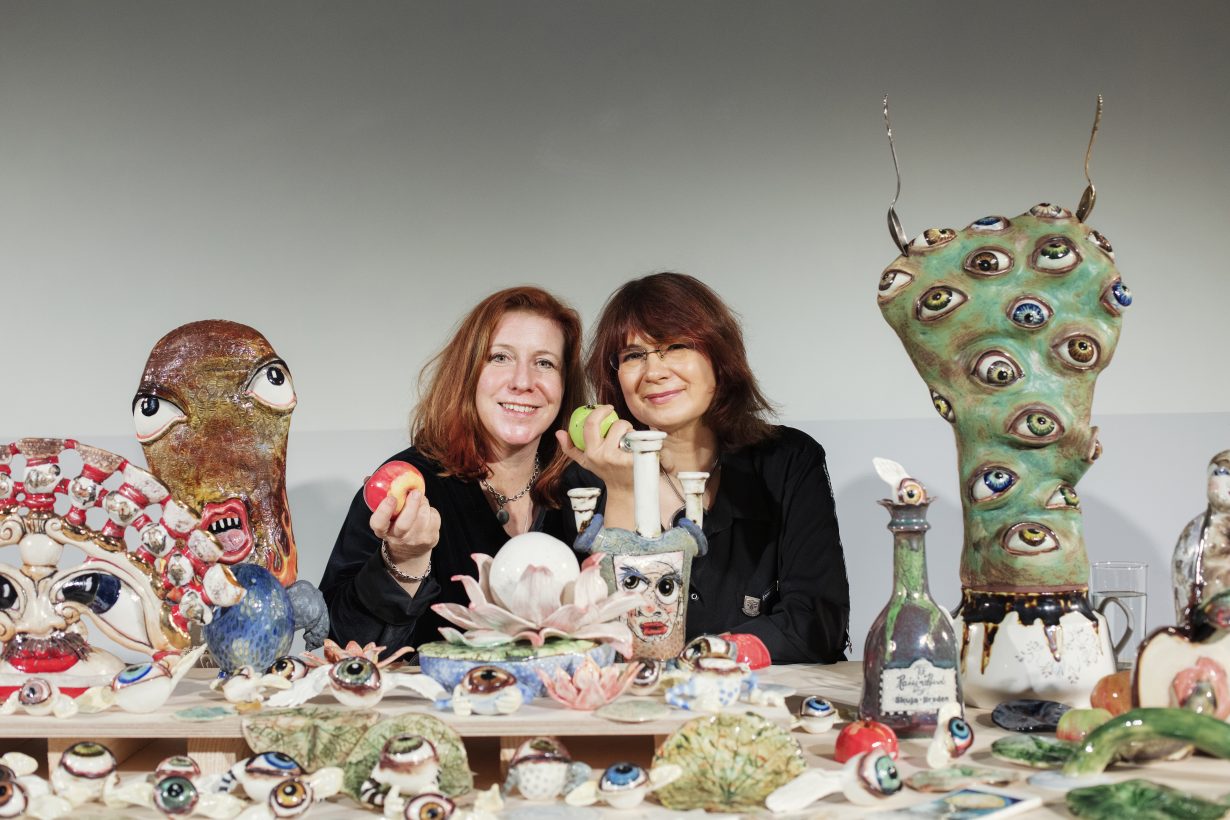 ArtReview sent a questionnaire to artists and curators exhibiting in and curating the various national pavilions of the 2022 Venice Biennale, the responses to which will be published daily in the leadup to and during the Venice Biennale, which runs from 23 April to 27 November.
Ingūna Skuja and Melissa D. Braden of artist duo Skuja Braden are representing Latvia; the pavilion is in the Arsenale.
ArtReview What can you tell us about your exhibition plans for Venice? 
Skuja Braden The title of the Latvian pavilion is Selling Water by the River and it is a double entendre for English speakers who automatically recall an image of a snake oil salesman, a health care fraud, a scam that is selling something you don't need. But it is in fact an old Japanese saying, referring to a master giving the student what they already have but couldn't remember to see. Our exhibition, while referring to this, is meant to show and describe a familiar feeling. We will create a space where things will be shown and displayed from an unusual perspective and will reflect on our perception of global, societal and individual processes that clearly have to be rethought.
To reimagine the delusional separation between private and public and the possibility of coexisting in a society whilst not losing one's individuality, we're even bringing our bed made from porcelain to Venice. We Made Our Bed, a work that we have created especially for the Biennale, will symbolise a portal into our private space inseparably interlocked with our common, public past, present, and future realities. We Made Our Bed reveals a collective ever-changing existence which continuously reveals to us that there is really nothing to hang on to and nothing to push away within this current wave of life where fish, snakes, apples, jellyfish, artists, and artworks all flow out at the viewer riding a wave into the physical space of the room.
AR Why is the Venice Biennale still important? 
SB The Venice Biennale is the beginning of all biennials and for most artists the dream to aspire towards. Many artists, as us, have perhaps for the first time in their creative career been given a chance to work on a grand scale, with an entire team of people dedicated to the production of a vision for their work.
Because of its historic significance, the Venice Biennale functions as a trend setter as well. There are examples from the past where the exhibition and its raised questions changed processes in the art world as well as the broader context of the society. This year, by giving the voice to the outsiders – women, non-white and queer artists that had been ignored for so long – the Biennale is giving the rest of the world an example of inclusion. The pandemic has shaken everything and the Venice Biennale is taking this chance to enact positive changes.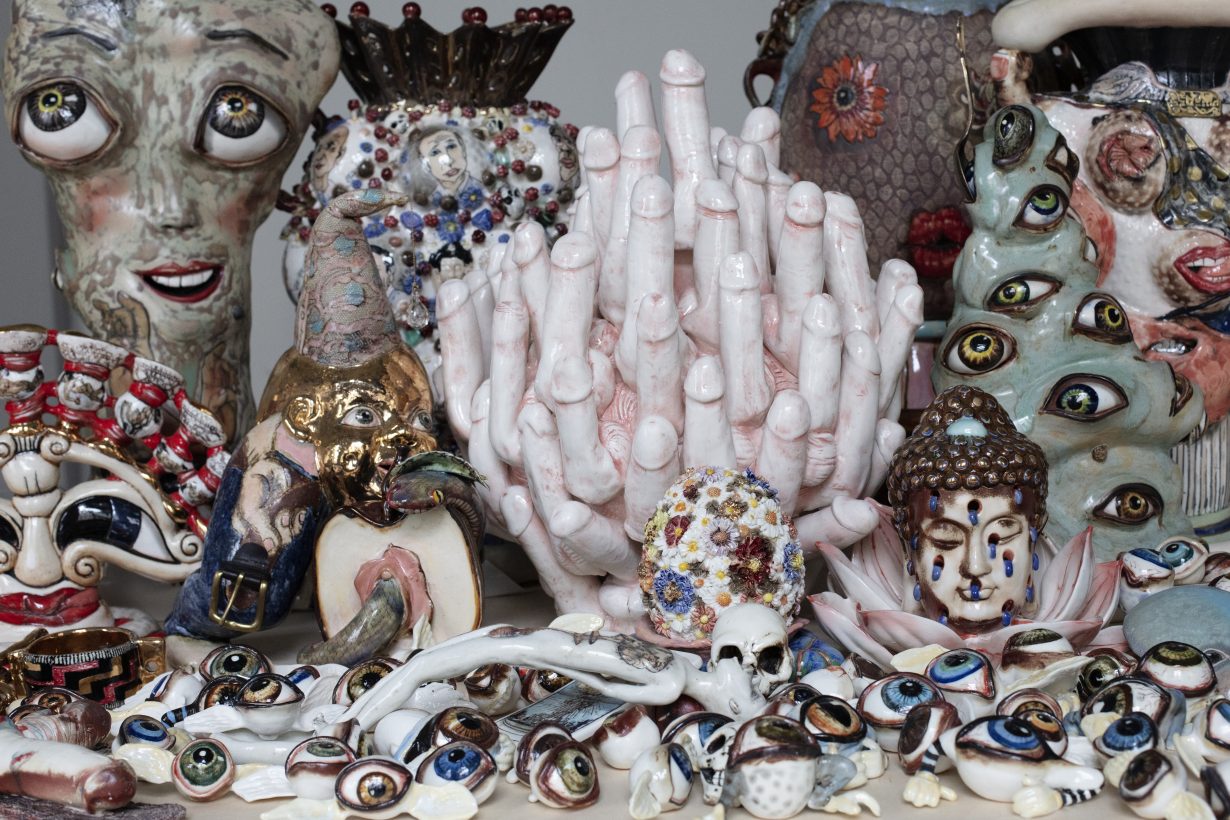 AR Do you think there is such a thing as national art? Or is all art universal? What is misunderstood or forgotten about your country's art history or artistic traditions?
SB As opposed to our previous experience while living in the USA, in Latvia, where the population is around 2 million and there is only one academy of art, the idea of national art seems viable. But then there is our work that combines two different cultures – American and Latvian. Can you call it national? It is not just an intellectual concept but also an amalgamation of our personal, diverse lived experiences. We work through and transform life's impulses and events, creating works that are literally coagulated instances of our collective continuous experience of this world and challenging the border between the public and the private.
There are many pages of Latvian art history that still haven't been read. We're very glad about the tendency in the Latvian art scene, and especially in the work of the organiser of our pavilion, namely, the Latvian Centre for Contemporary art, to focus their attention on exploring local history and rediscovering forgotten artists – especially artists from different social groups that have been discriminated for a long time. Being a post-Soviet country Latvia has struggled with freedom of expression in public. However, now it turns out that there are many very interesting but unknown artists in Latvian artistic tradition, and many more are still to be revealed for sure.
AR Which other artists from your country have influenced or inspired you?  
SB French-American artist Louise Bourgeois was and remains a huge inspiration. Then there is Felicita Pauļuka who was a child prodigy and an amazing artist and is still underappreciated in Latvia in terms of her contribution to the history of women artists. She was unique and groundbreaking for flipping the traditional nude on its head by painting her friends' whole portraits in the nude. She was working at the same time as Alice Neel but behind the Iron Curtain and in the medium of pastels with the virtuosity of Rosalba Carriera, only Modern, and of course heavily influenced by Latvian Minimalism.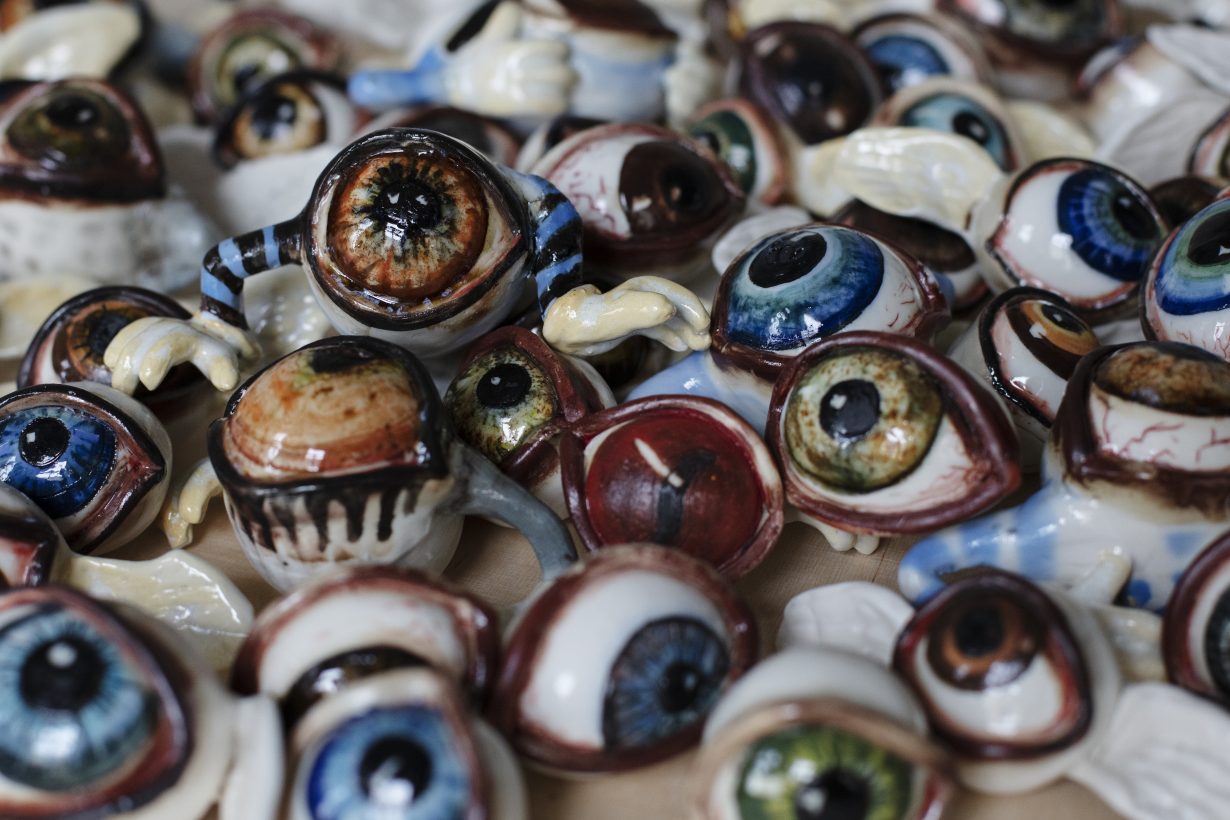 AR How does having a pavilion in Venice make a difference to the art scene in your country?  
SB For artists from smaller countries such as Latvia the Venice Biennale is an opportunity to reach out to a much broader audience. And not only the artist but the nation itself – Venice offers a space where different locally important issues can be discussed in a broader context, receiving the outsider's view, and thus realising answers that were previously unseen. In the case of Latvia the questions we hope to trigger with our participation are those connected with women's histories, women artists and non-Latvian ethnicities living in Latvia. Our participation in the Venice Biennale problematises questions of being alien to society and how it is possible to address questions that society is still not ready to discuss because of historical, social, and economical reasons. We hope that our experience of being queer and in that way confronting society based on heteronormative ideas through our art will change the minds of many as well as encourage the local community in Latvia to acknowledge how many wonderful artists there are outside of the groups that dominate the Latvian art scene. That's the message the saying Selling Water by the River is sending – you already have everything; you just have to see it.
AR If you've been to the Biennale before, what's your earliest or best memory from Venice?   
SB When Melissa first came to Latvia, to study at the Latvian Art Academy in 1999, it was the first year Latvia took part in the Biennale. We both were invited that summer to go with the Art Academy by bus to Venice, but we were working on an exhibition and could not go. We were both terribly disappointed, when I said: "Let's not go as tourists, let's go when we will be in the Biennale ourselves!" Ingūna looked surprised, as if it wasn't possible. Working collaboratively for the past 23 years and struggling to stay together through the legal miasma of being a same sex bi-national artist duo has been challenging, so when we were asked if we wanted to apply for the Venice Biennale with the Latvian Centre for Contemporary Art, we remembered this scene from 23 years ago and immediately agreed. And here we are now – getting ready to go to Venice for the first time!   
AR What else are you looking forward to seeing? 
SB We are looking forward to seeing the amazing line-up of all the marginalised, minimised and erased artists of the past and present. Our deepest gratitude and respect for Cecilia Alemani's vision and courage to shake things up by flipping the norm on its head for a change. If only for the next 127 years we could keep the shows like this then we might have some parity over the inequality of the artworld that has been normalised for far too long.  
The 59th Venice Biennale runs 23 April – 27 November