Em volta desta mesa at Travesía Cuatro, Mexico City showcases the artist's tactile abstractions and deceptive cunning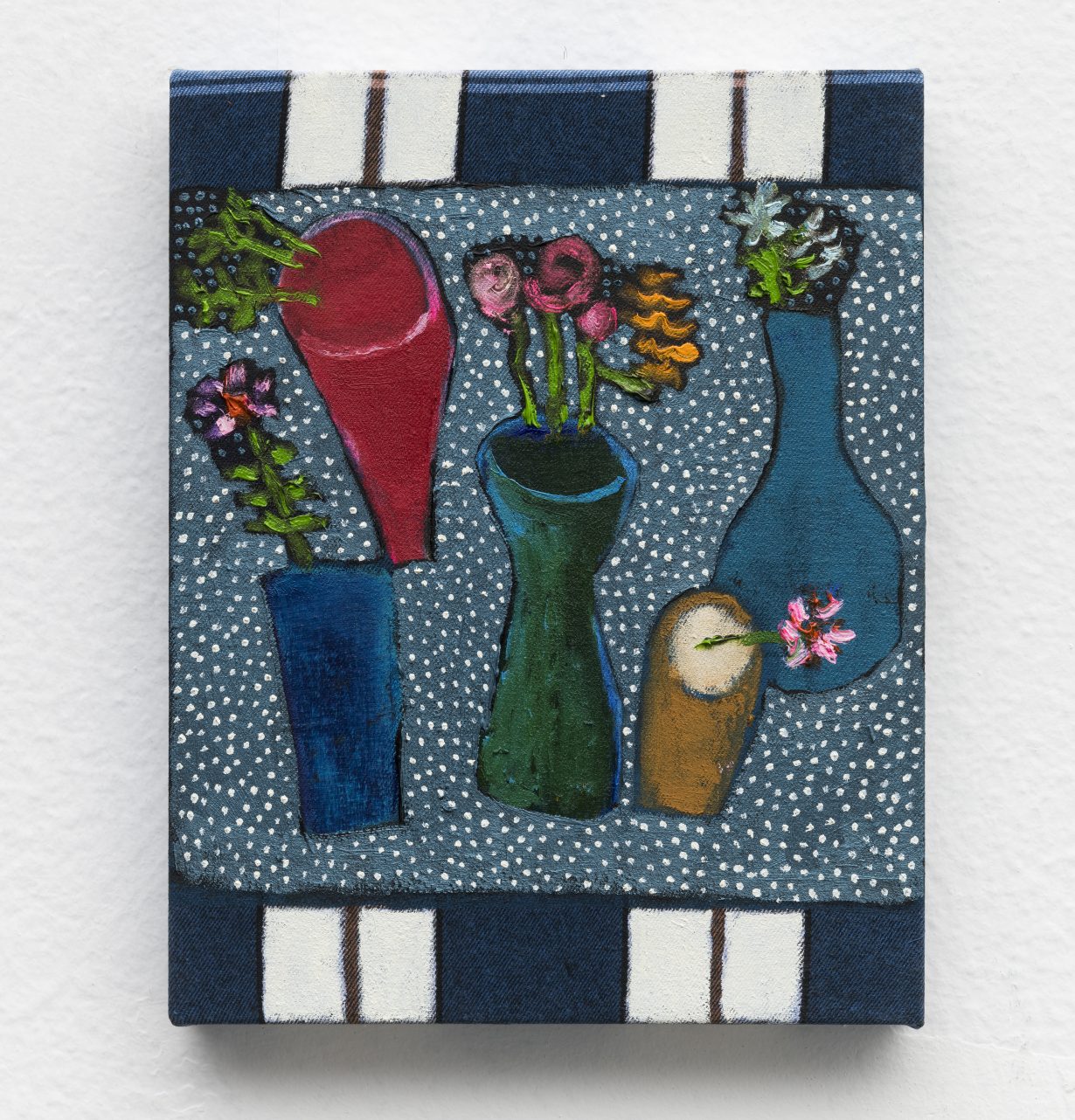 Ana Prata's Em volta desta mesa (Around This Table) feels like a revelation, even if a modest one. At first glance online, her paintings are unassuming, inconspicuous about the moving earnestness they are able to conjure in person. Her fixation on the genre of still life makes it easy to step into her playful realm of images. And there are many: 24 mostly oil paintings fill the lofty gallery space, ranging from very small to wall-sized, all in bright colours worked into unexpected combinations and textures.
With delightful stubbornness, Prata's works are inhabited almost exclusively by tablecloths, jugs, fruits, flowers, vases and other domestic objects abstracted into recognisable yet gawky versions of themselves. A highlight is Dia de lua (Moon Day, all works 2022), a small oil painting of five vases and flowers rendered on a plaid-flannel-like fabric. The blues in the flannel and those in the painting combine to create an uncanny effect of flat-depth, a trick of texture. Two vases are blue, one is a jade-green with hints of blue, another a dazzling ruby, and there's a tiny orange one holding a dainty pink flower. They stand, or float – as Prata's perspectives tend to be mischievous – on a pale blue background painstakingly covered in white dots.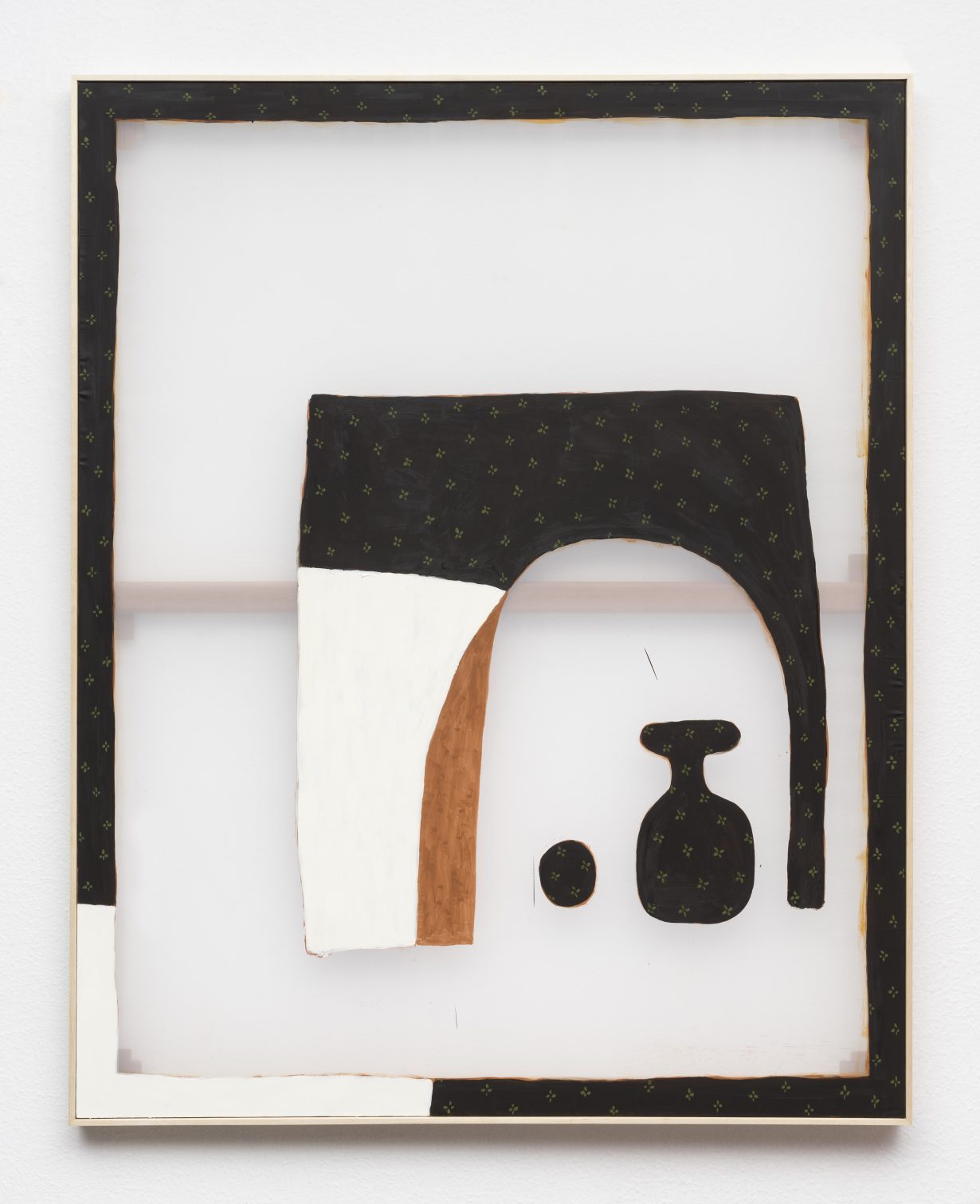 Arco (Arch) is another high point. It is a simple yet striking composition featuring an arch slightly off-centre, part black, part white, with a strip of brown mimicking wood grain on an interior section. Within the arch sits a black vase and a sphere. A painted frame completes the flimsy equilibrium with sections of flower-patterned black and white, and this works to contain the whole piece, as it is painted – another one of Prata's effective tricks of texture – on semitransparent polyester screen with the ribs of the stretcher visible behind.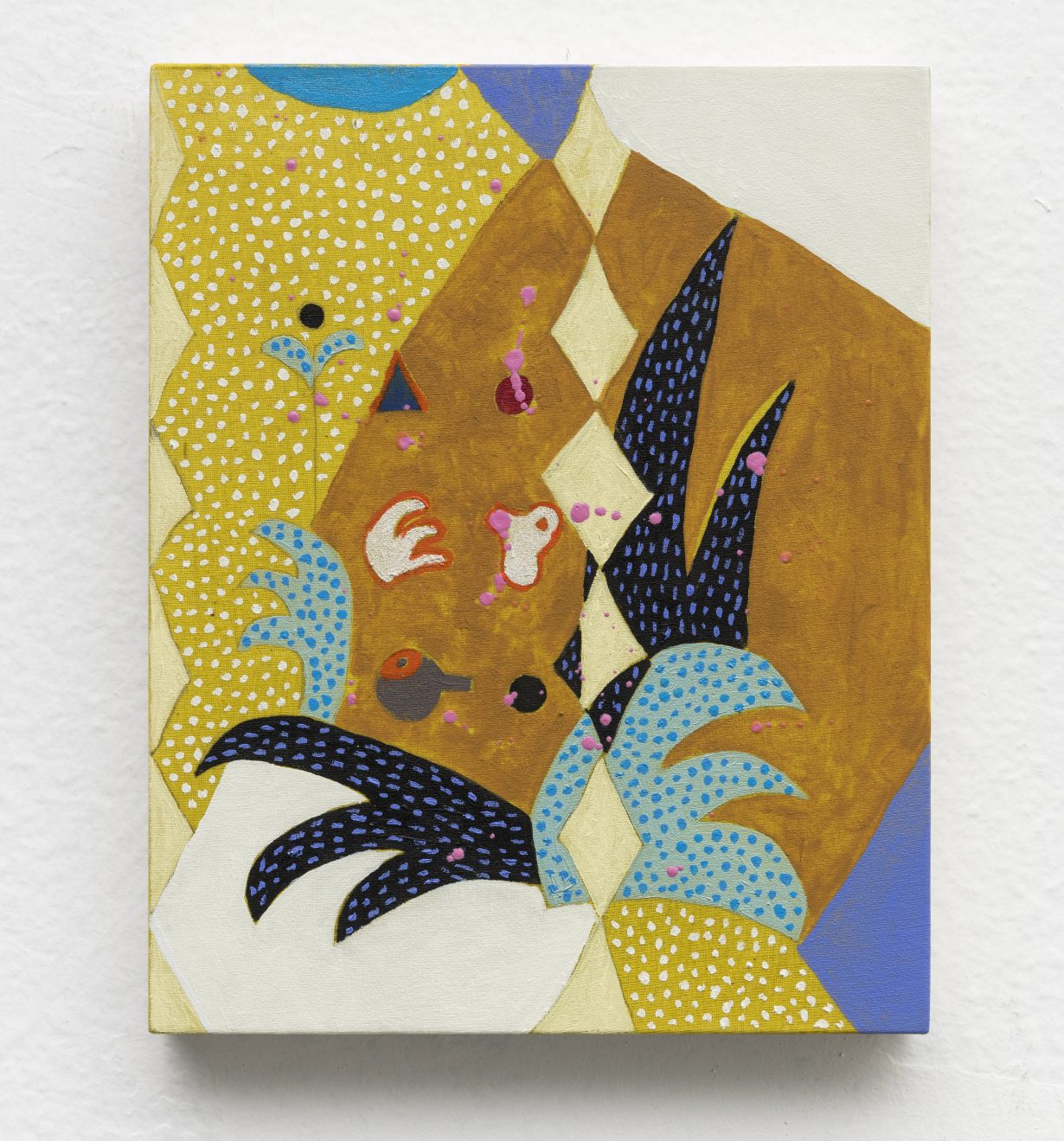 The role that tactility plays in Prata's works appears as a purposeful refusal of the flatness of paintings encouraged by their online circulation. IRL, Prata's paintings are tiny phenomena, unique events. They elevate the mundane, but also the practice of painting, to an obsessiveness as improvisational as it is aware of its powers of illusion. The works may appear naïf, but in their unironic love of painting and their sly use of texture, they are always cunning.
Em volta desta mesa at Travesía Cuatro CDMX, Mexico City, through 26 November