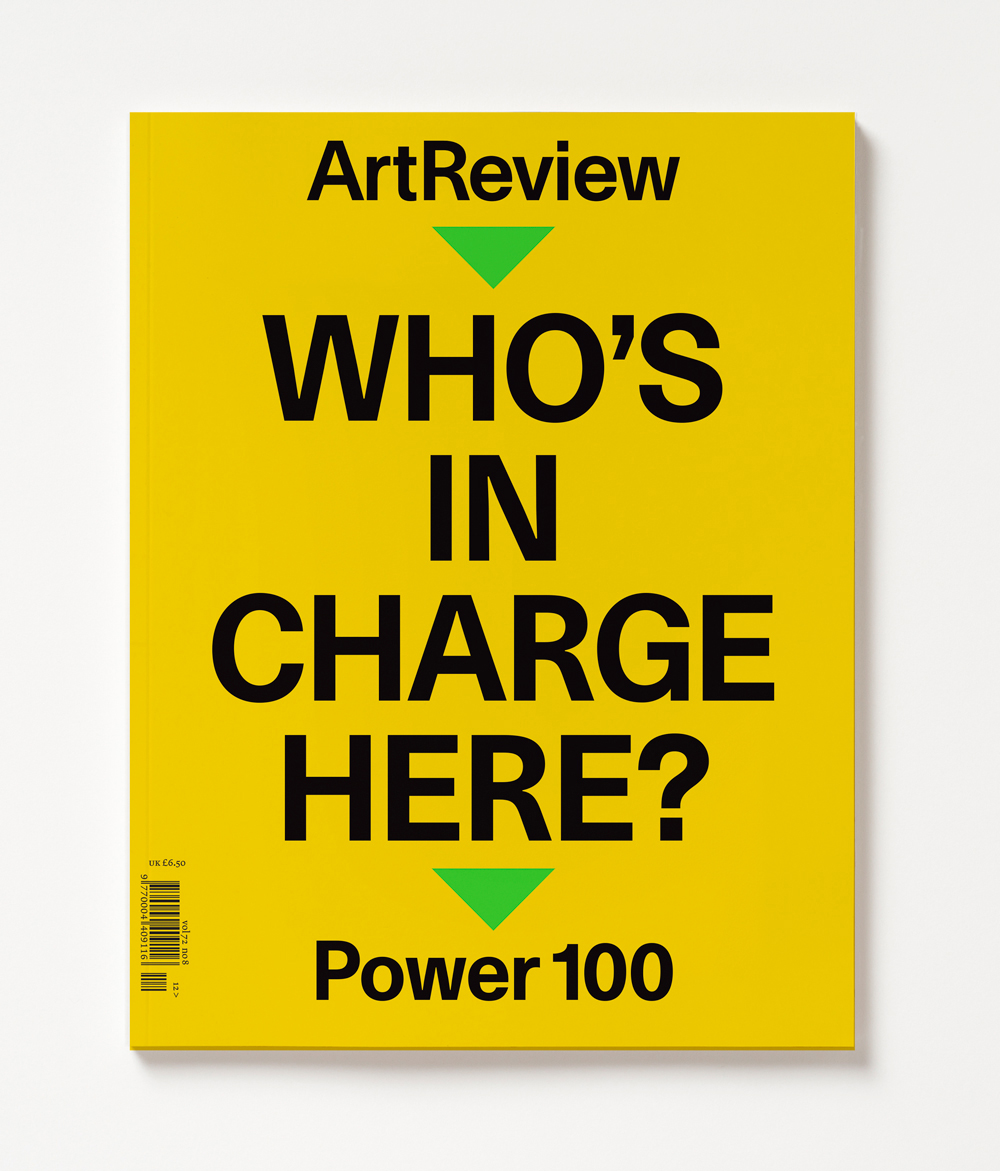 The artworld's most influential figures; interviews with David Lynch and Bénédicte Savoy; photography from Joshua Rashaad McFadden
The December issue features the nineteenth edition of the Power 100, ArtReview's annual ranking of the contemporary artworld's most influential people and movements.
After a year of enormous social and cultural upheaval, Black Lives Matter takes number one position, its unprecedented influence signalled not only by the overarching position on the list – the first time a movement rather than an individual has been at the top of the Power 100 – but also in the shaping of this list. It is followed by Indonesian collective ruangrupa, curators of documenta 15, and advocates of collective and collaborative practice, while at number 3 are academics Felwine Sarr & Bénédicte Savoy, champions of museum restitution. The #MeToo movement is at number 4, and philosopher Fred Moten is number 5.
Also in the issue…
Accompanying the Power 100 is a series of interviews with the people reshaping definitions of power in the artworld today. Academic Bénédicte Savoy talks about restitution; activist philanthropist Darren Walker discusses his role in the postponement of the Philip Guston Now exhibition; artist Sammy Baloji speaks about cofounding the Lubumbashi Biennial; Green Papaya Projects reveal the trials and tribulations of the Manila off-space; curator Laura Raicovich delves into museum ethics; and founder of the Artists' Support Pledge Matthew Burrows suggests a new economy for the artworld.
And…
Ross Simonini talks spirituality and creativity with David Lynch; and two portfolios of powerful photography from Joshua Rashaad McFadden, documenting the experiences of Black people in the US, in the face of police brutality and systemic racism, and Kilii Yüyan exploring the ever-changing relationship between the human and natural worlds.