New worlds, old problems: Jamian Juliano-Villani, Meriem Bennani, Poulomi Basu, Nawal El Saadawi, Inuit art, climate justice and violence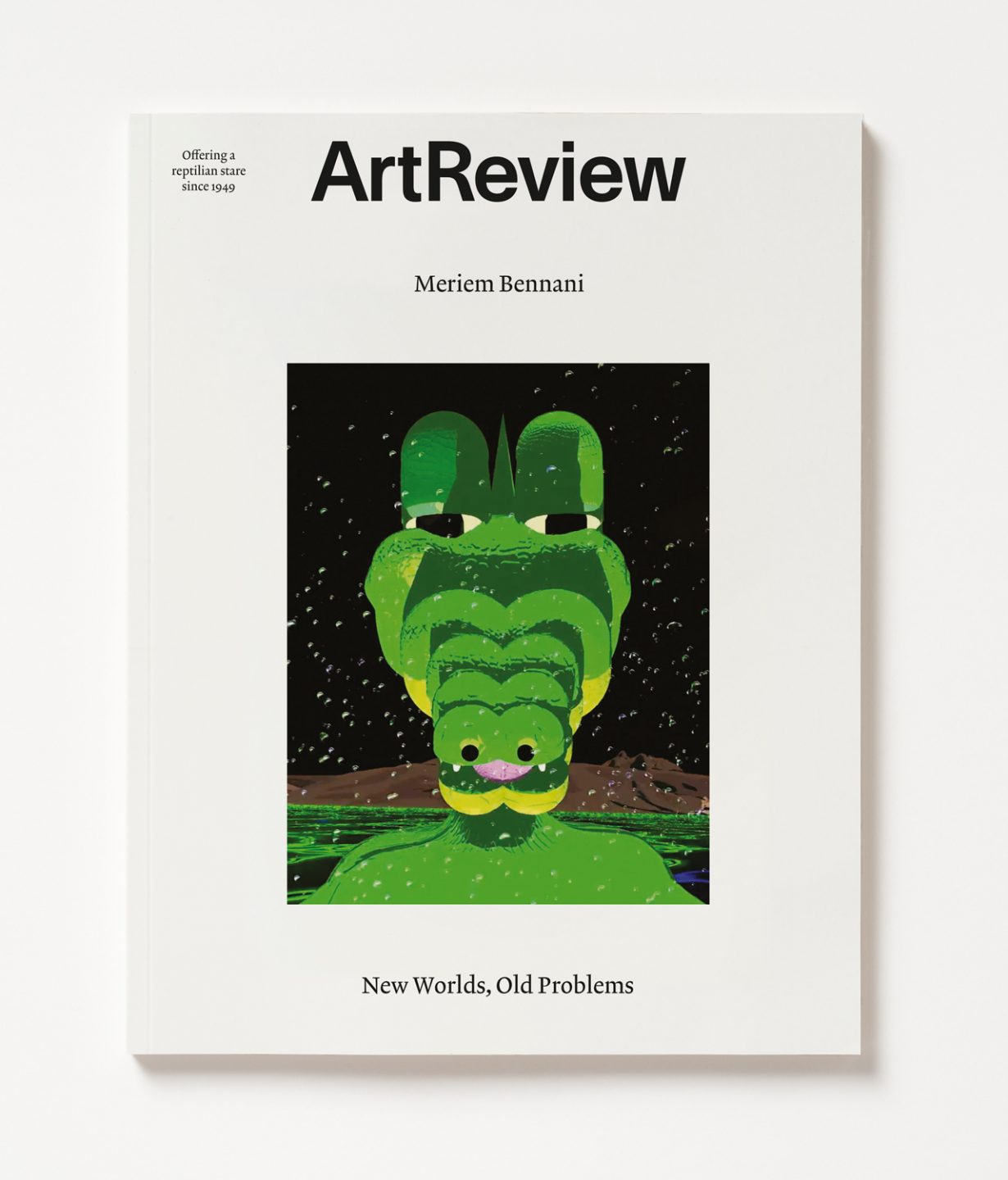 It may be too early to talk about an artworld emerging from the hibernation of the pandemic era, but it's not too soon to speculate about what that world might look like. Perhaps a butterfly, perhaps a moth, perhaps an entity more alien still. In the May issue of ArtReview: artist Jamian Juliano-Villani discusses her plans for a new type of gallery. 'Art is the one place you should not censor anything,' she tells Ross Simonini. 'I want to show art that is not afraid of itself'.
Meanwhile Cat Kron takes a look at how Moroccan-born artist Meriem Bennani's response to lockdown has been focused on shifting from the artworld's centres to its peripheries – expanding her exploration of 'the CAPS', a speculative island space located somewhere in the Atlantic. Holed up in her New York apartment, 'browsing YouTube channels from her home country, she began to consider the poetic resonance between internet cables buried deep beneath the ocean floor and the endless streams of content they distribute across continents.'
Also in the issue…
Rodney LaTourelle checks in on Qaumajuq, the new centre for Inuit art in Winnipeg, and a milestone in the movement to decolonise our arts institutions. Qaumajuq reflects a 'hopeful, grounding force amidst the legacy of colonial brutality, suppression and violence' he writes. Meanwhile Sarah Jilani looks back on the long life of the late Egyptian physician, writer and activist Nawal El Saadawi – who so tirelessly exposed the intersections of patriarchy, religious fundamentalism, and Western neocolonialism. And En Liang Khong talks to Marxist climate-scholar Andreas Malm about reaching the point where words are no substitute for action.
And…
Poulomi Basu presents a photographic portfolio that focuses on the violence perpetrated against women in rural Nepal. 'I'm identified as a 'period activist'. It's nothing to be ashemd of,' she tells Fi Churchman. Elsewhere, Louise Darblay sees the art-historical canon stripped naked in new web series Look but Don't Touch. And Martin Herbert asks: when did art exhibitions begin to be flooded with press releases?
Plus: Oliver Basciano visits Latin America's largest cemetery, which makes apparent the stark reality of the far-right Brazilian president Jair Bolsonaro's pandemic politics. And in a time of disorder, fashion yearns for global order, writes Clara Young.
Plus international gallery and book reviews, from Lorraine O'Grady at the Brooklyn Museum to Rachel Whiteread at London's Gagosian from our critics around the world.
***Click here to subscribe***