Novelist Marie Darrieussecq pays tribute to the late artist and leading light of the French art scene
Christian Boltanski has died at the age of seventy-six. Together with his partner Annette Messager and their friend Sophie Calle, they long shared a studio in Malakoff, a suburb south of Paris, producing work that led the trio, each in their individual careers, to become the leading lights of the French art scene. While they developed their own, very different, styles, they all shared a certain chutzpah, humour and freedom.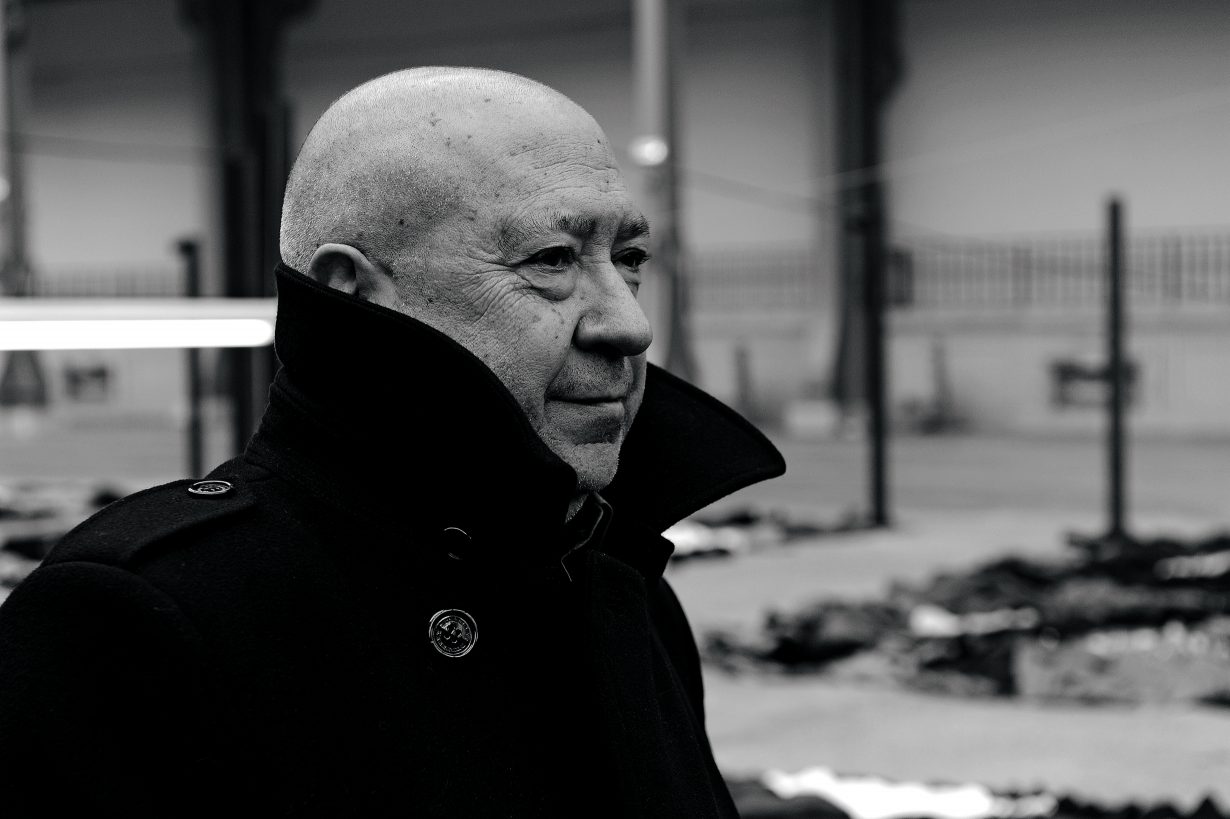 A recipient of Japan's Praemium Imperiale in 2006 (Messager followed in 2016), Boltanski was a rotund man with a sharp mind. Born during the Second World War and entirely self-taught, Boltanski was subject to little formal education. His Catholic mother had divorced her Jewish husband in order to protect him (Boltanski's 'absent' father remained hidden under the floorboard of their apartment for one-and-a-half years), and they remarried promptly when the war ended. Christian Boltanski spoke about the Shoah with an almost extra-lucid awareness, capable of bringing up the guilt of survivors as well as the frantic over-protection with which his parents surrounded him after the war (the artist used to state that his childhood only really ended when he was aged twenty-four).
Primarily a painter, photographer, and author of occasional short films such as L'Homme qui tousse (1969), it was when Boltanski made L'Album de la famille D in 1971 that he became interested in the banal, archetypal qualities of personal archives, and the fact that the ephemeral nature of our lives can only belong to us, making any attempts to trace it inadequate or vain – and all photo albums the same. The art of Boltanski lent itself perfectly to installation, since he wasn't so much interested in leaving a trace as he was in creating an art poor enough to be endlessly reinstalled (or not). His direct reckoning with the Shoah began at Documenta 8 in 1987, and continued in various ways, often manifesting itself through faces from black-and-white photo archives presented in series or blown up to the point of abstraction.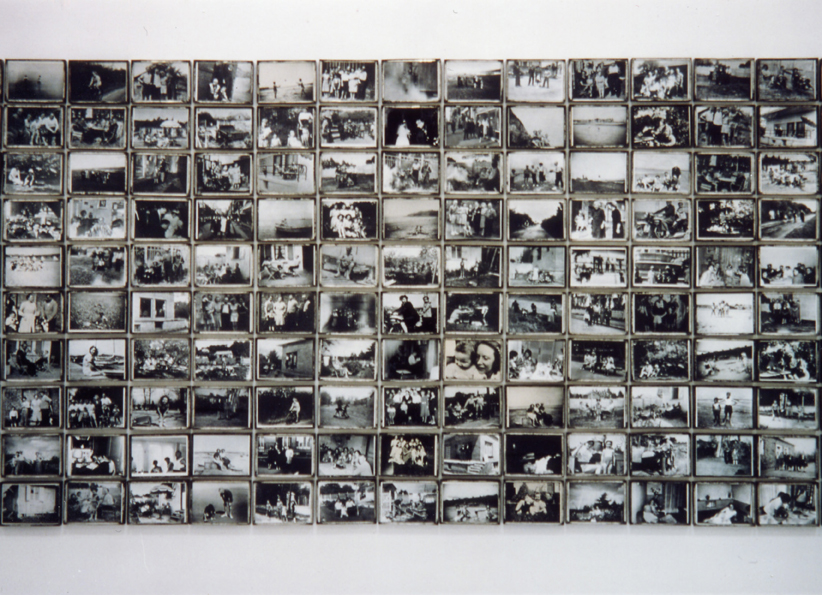 His intimate understanding of horror coupled with his magnificent inability to 'fit in' provided him with a very singular perspective on the world. He was at once funny and melancholic. To give the title Réserve des Suisses Morts (The Reserve of Dead Swiss, 1990) to a work about mass death indeed required a certain particular humour. As he used to say, "the Swiss have no historical reason to die" but their portraits, drawn from the obituary section of a small regional newspaper, can become an altar for the whole of humanity. In 2010, for his monumental installation Personnes, he placed 50 tons of clothes under the dome of the Grand Palais, which were repeatedly being plucked at by a large crane that lifted them up in bundles before dropping them back into the pile. The garment as a vessel of memory is a recurrent motif of his oeuvre – in Volver (2015) he revisited this enormous pile but replaced the clothes with survival blankets, unmistakably conjuring the plight of migrants. Boltanski was less concerned with what Georges Perec called 'l'Histoire avec sa grande hache' (a pun on the double meaning of 'hache': 'History with a capital H' and 'History with its large axe' ) than with history on a one-to-one scale: one person, another person, each person and their mortality; what he called "petite mémoire" (memory with a small m).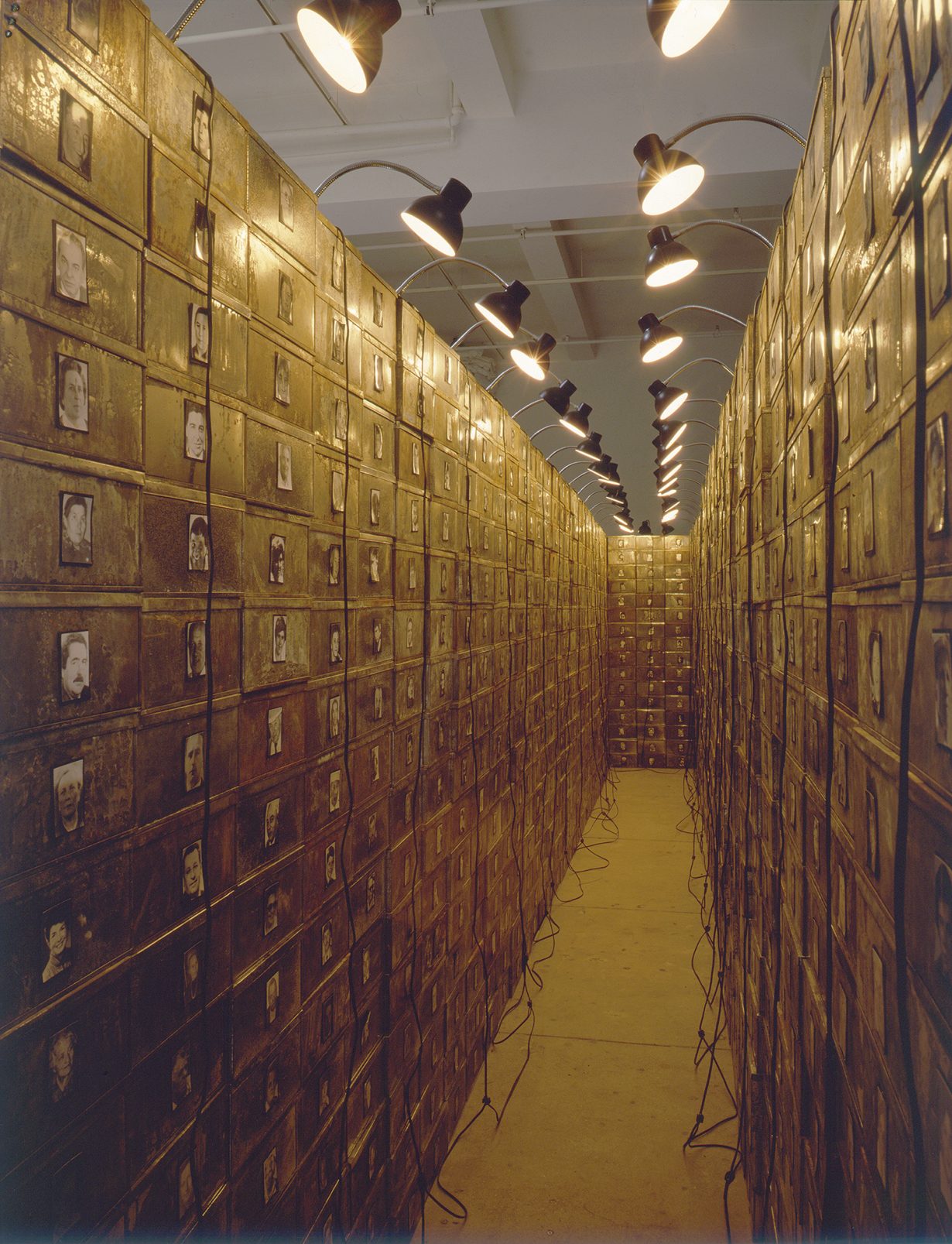 At the Maison Rouge in Paris in 2008, he recorded and played the sound of his heart beating – the most staccato inner reminder of time passing – while offering visitors the opportunity to record their own hearts. Another recording studio was also made available to the public simultaneously in Stockholm, at Magasin 3. The experiment continued in various locations (including his 2010 show at the Grand Palais) and these Archives du Coeur (Heart Archives) will eventually become a permanent installation on the island of Teshima in Japan. And yet Boltanski was a tad despairing (though with him, it was always hard really to know) about ever finding a human being capable of answering his existential questions. Instead he installed giant whistles along the windy coast of Patagonia in order to, he explained, ask the whales about the origins of time (Misterios, 2017).
Since 2010, his life in the studio was constantly being filmed and broadcast live at the Museum of New and Old Art (MONA) in Tasmania – "there won't be much of an audience," he used to joke. The museum's founder, David Walsh, a patron and professional gambler whom Boltanski liked to describe as "the devil", bought the remainder of the artist's life in exchange for a monthly stipend. Boltanski used to laugh at the idea of the DVDs piling up to the point of being unwatchable – archives rendered vain by their very proliferation – and his mischievous laugh would only intensify on explaining that he had "the tensest of relationships" with Walsh (compared to other collectors), since the gambler was essentially betting on the imminence of the artist's death. For Walsh to win, for the transaction to be profitable for him, Boltanski needed to have died in 2018. It's been three years then of cheating the devil. 
Translated from the French by Louise Darblay