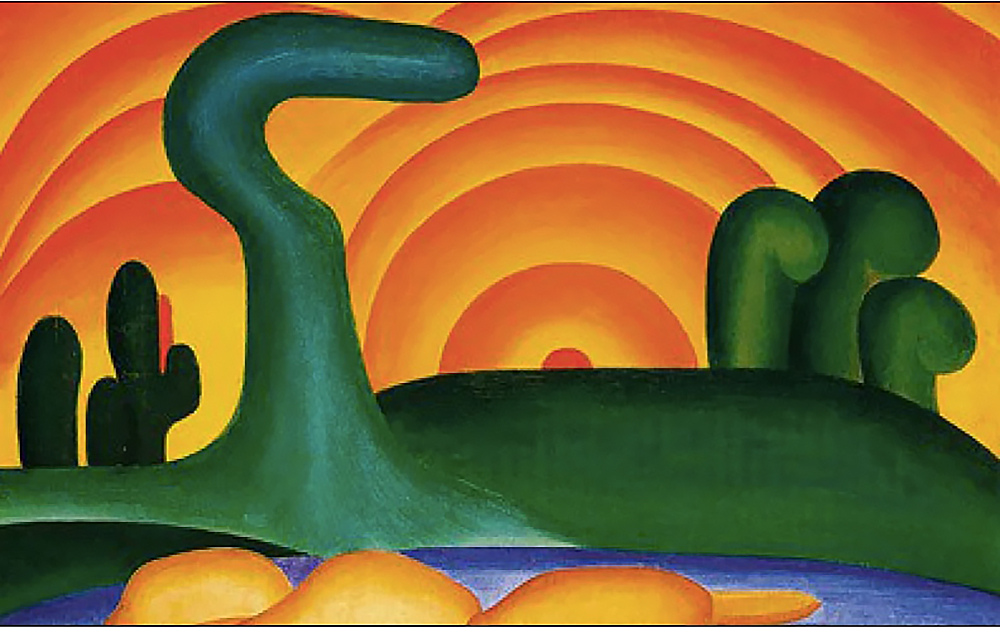 Rio de Janeiro police have retrieved R$750 million (£120.6m) worth of art stolen in an elaborate fraud. The victim was the 82-year-old widow of an unnamed late Brazilian gallerist and among the four arrested was her own daughter.
Among the works recovered during a raid, stashed under a bed at a property in the south zone of the Brazilian city, were three paintings by Tarsila do Amaral, one by Di Cavalcanti and one by Antonio Dias.
Police allege the daughter employed a woman to approach her mother in the street pretending to be a psychic. The woman told the victim that her daughter was going to die soon, but that if she enlisted her spiritual services the family tragedy might be averted. Later encouraged by the daughter, with the faux psychic's claims backed up by an equally fake fortune teller and a mãe-de-santo – a priestess from Afrobrazilian religions – the mother began to pay the gang huge sums for the apparent spiritual advice and prayer.
To protect the scam, police allege the daughter dismissed her mother's domestic staff and when the mother's suspicions were aroused she was kept from leaving her home. The mother says at one point she was threatened with a knife to continue the payments.
Police, who dubbed their investigation Operation Sol Poente (titled after do Amaral's 1929 surreal desert scene), say that several of the sixteen works of art stolen were already sold through a São Paulo gallery, also unnamed, with two being sold to the Museum of Latin American Art of Buenos Aires.
The gallery have returned the paintings. The dealer denied knowing that they had been fraudulently obtained.