What can Phaidon's editors tell us about the state of art right now?
PRIME is the latest in the seemingly never-ending line of Phaidon's state-of-the-art-now gazettes, previously incarnated as the Vitamin and Cream series initiated at the end of the 1990s. Each volume of the first was devoted to artists who worked in a particular medium, while each volume of the second was about curators tipping you off about which artists they wanted to show. This one features only artists born after 1980. 107 of them to be precise, each of whom is given a page of text and three pages of images through which we're supposed to get a taste of their careers.
'What is PRIME?' the header on the first page of the book shrieks, and as your eyes descend to the text giving the answer it descends, thanks to some terrible design decisions in relation to background colours, into almost total illegibility (which for a book retailing at this price is an absolute shocker). From what can be made out we're being invited to witness artists who are in the 'prime' of their lives; a primer to the art of now (yawn); and a list of people who'll be populating biennials in the coming years. All of which guff, presumably, the editors have deployed to confirm the importance of the 'future leaders of the art world: the curators, writers, and academics with their fingers on the pulse of contemporary art and culture' who've selected the artists for inclusion in this book. But it (the guff) is also what makes PRIME sound like a product developed by hedge-fund managers and the artists on display like the showcase product in a butcher's shop. Which might be a rather honest assessment of why a book like PRIME exists: to manufacture a sense of never-ending freshness and novelty in contemporary art so that every two years or so a new compendium can appear to replace the old. Everything fresh becomes rotten.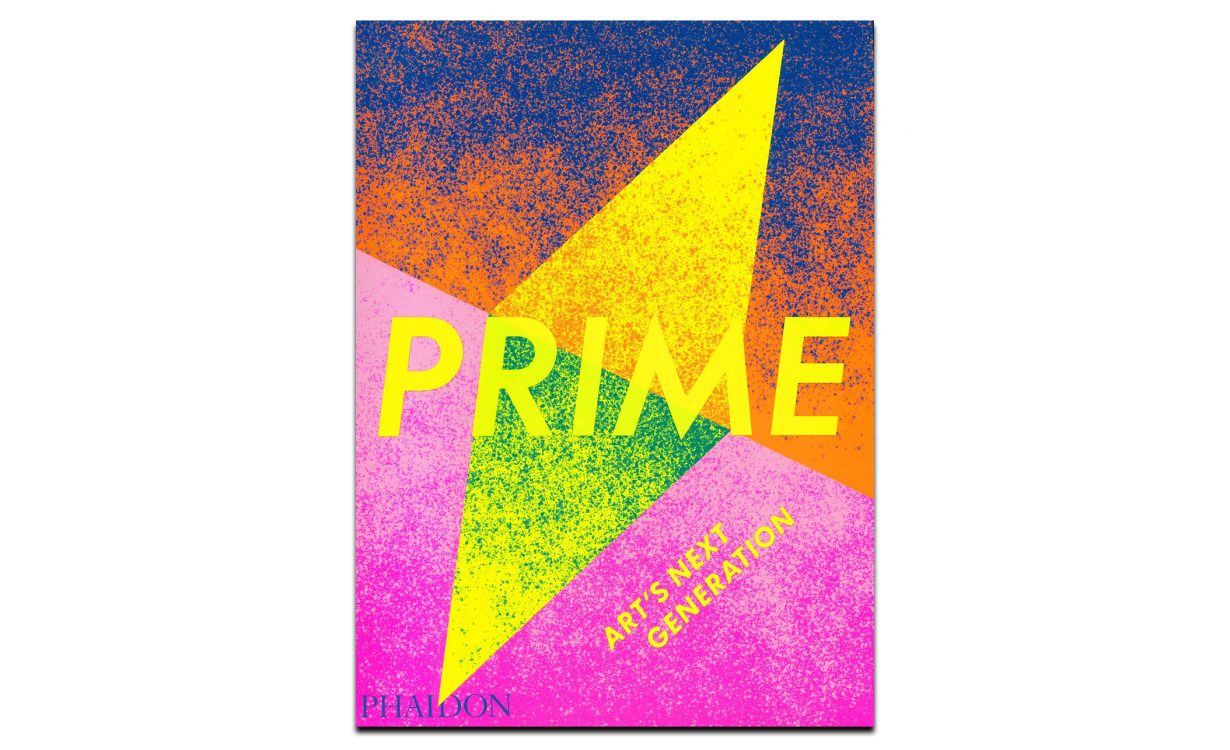 That said, it is hard to fault the selection here if you're looking to know which artists, from around the world, are in vogue right now. Although it's a shame that each artist presentation shows no reflections about what they might have in common other than the coincidence of their dates of birth. Still, what does all this tell us about the state of art right now? Art raises 'questions' (Ibrahim Mahama), 'questions the meaning of fantasy and reality' (Marguerite Humeau), 'deconstructs how we imagine the future' (Ad Minoliti), 'becomes a palpable trace, left behind, a proof of our passing through' (Larry Achiampong), 'takes viewers on a journey of tension and foreboding through ambiguous settings' (Francisco Rodríguez). It's sheathed in a wipe-clean clear-plastic dust jacket in case you get over-excited. But I imagine you won't. Right. I'm off to cancel ArtReview's Future Greats.
PRIME: Art's Next Generation by Phaidon Editors. Phaidon, £55 (softcover)