The move will see the institution take over the neighbouring landmark in an overhaul by Japanese architects SANAA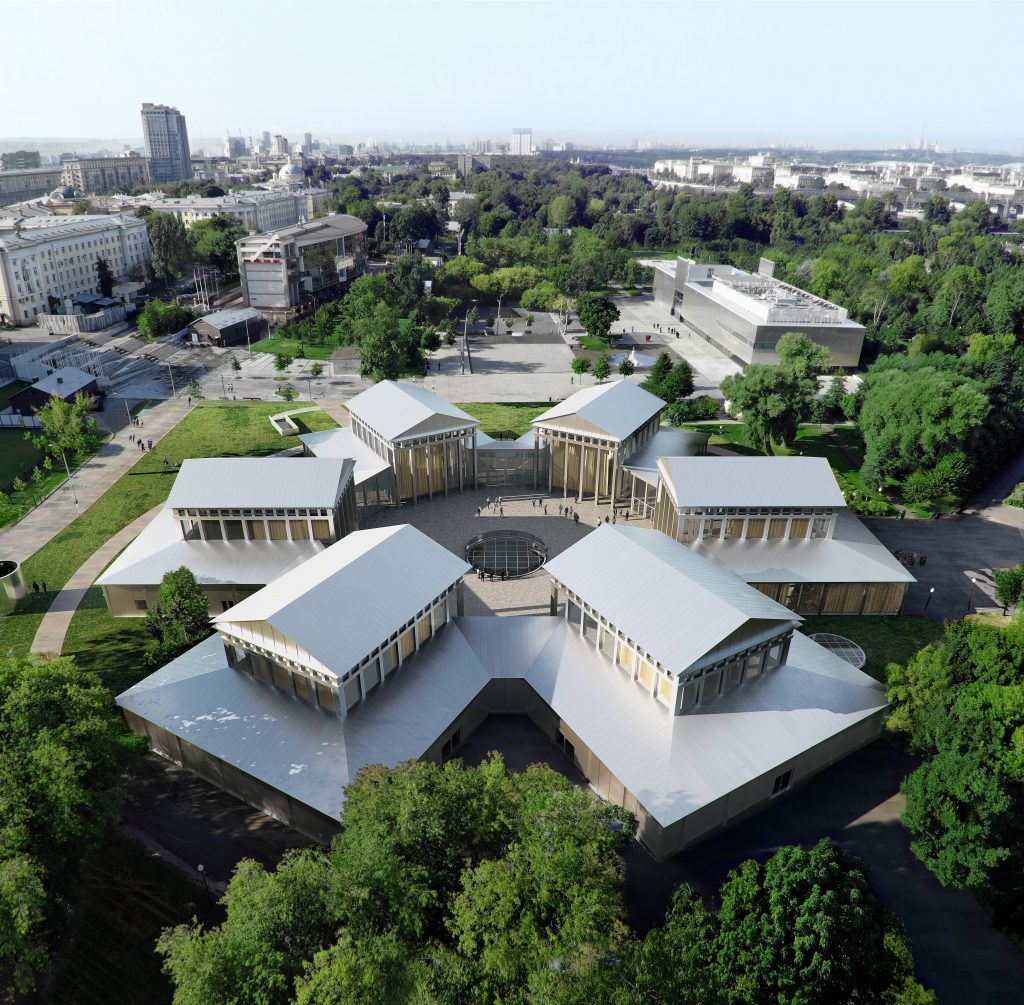 The Garage Museum of Contemporary Art in Moscow has announced plans for an expansion in Gorky Park. The move will see the institution – currently housed in a former restaurant redesigned by OMA in Gorky Park – take over its neighbour, the currently-abandoned Hexagon pavilion. Originally designed by the architect Ivan Zholtovsky, the pavilion will be overhauled by the Japanese architects SANAA.
The Hexagon pavilion was built in 1923 to feature a show of machinery at the All-Russian Agricultural and Handicraft Industries Exhibition, and is all that remains of the event. It enjoyed a later life as a canteen, disco and lemonade factory, before being damaged by a fire. The Gorky Park landmark's redesign – which will preserve the original columns and fountain basin, and add an energy-efficient geothermal system and high-performance glass – offers the Garage an extra 9,500 square metres of space, making room for three galleries, a bookshop, library and cafe.
The Garage was founded in 2008 by Dasha Zhukova and Roman Abramovich in 2008. Zhukova said of the expansion: 'The Hexagon, originally designed by legendary Russian architect Ivan Zholtovsky, will be revived by SANAA's thoughtful and sensitive design, allowing Garage to ground itself in Russian history while expanding into the current global conversation. We want to ensure that our building reflects our ongoing inquiry into the function, purpose, and responsibility of the modern-day museum.'