The International Committee for Museums and Collections of Modern Art accuses Manchester University of setting a 'dangerous precedent'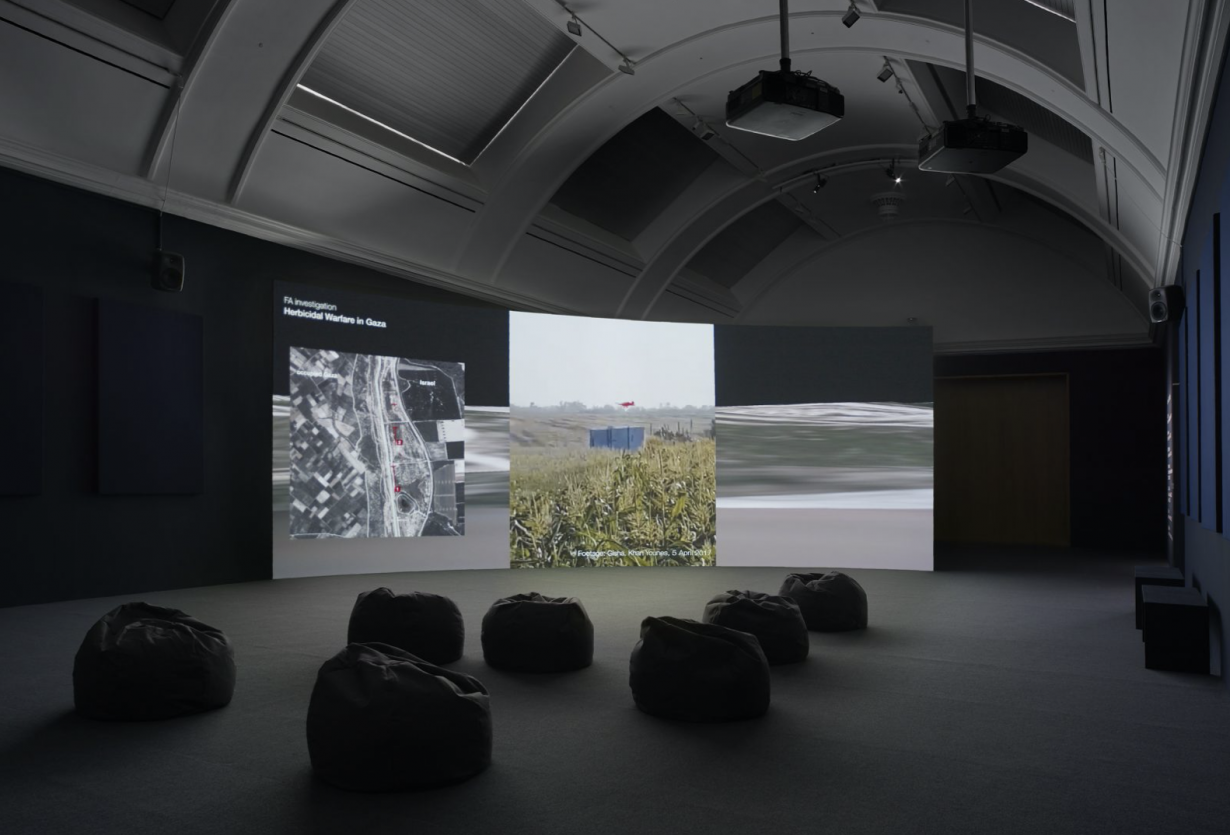 Pressure is building after Alistair Hudson, director of Manchester University's Whitworth Art Gallery, was forced out – reportedly over a pro-Palestinian statement in an exhibition by Forensic Architecture. While the show was on view, the gallery came under fire from the UK Lawyers for Israel pressure group which protested the statement's 'inflammatory language'.
The International Committee for Museums and Collections of Modern Art has questioned the university's decision in a new statement. 'By bowing to such external pressure, the University has compromised the Gallery and by extension spaces like it, setting a dangerous precedent for any attempts to platform marginalized voices and to speak truth to oppressive, violent powers,' the ethics body's Museum Watch Committee write, expressing deep concern over Hudson's 'forced removal'. The statement demands that 'the conditions of his dismissal be made more transparent'.
Meanwhile, the L'Internationale Museum Confederation – signatories include Elvira Dyangani Ose, director of MACBA, Museu d'Art Contemporani de Barcelona, and Charles Esche, director of Van Abbemuseum Eindhoven – have published a statement calling on the university to reverse its decision. 'Not only does the University's decision serve to silence critical debate regarding the Palestinian occupation, it sets a dangerous precedent for the influence of special interest groups over publicly funded cultural institutions,' they write. 'We believe that the space for art to bring forth urgent discussion, without fear or favour, is vital to the functioning of democracy and its institutions.'
An open letter released by more than 100 staff members of Manchester University has also protested the decision to push Hudson out. 'It is damaging and dangerous that the UoM supported the idea that a statement against Israel's war crimes against the Palestinian people was an act of antisemitism, and forced its removal. This was not only a violation of the academic freedom of Forensic Architecture, but also a violation of the principle that universities should provide a space for free critical inquiry and opinion,' they wrote.
In addition, their letter continues, the forced departure of Hudson 'sends a chilling message to all staff and students that they can lose their jobs or be expelled if an outside body disagrees with work being conducted on university campus.' The letter's signatories have demanded that Hudson be reinstated.
The protests by museum staff follow the news that 23 artists will withdraw their work from the touring British Art Show 9's upcoming stop in Manchester. 'As artists participating in the British Art Show 9, which is due to tour to Manchester in May, we are outraged and appalled by the University of Manchester's attempt to force director Alistair Hudson to resign from The Whitworth after pressures from UK Lawyers for Israel,' the statement reads. 'The unfolding of events in response to the statement of solidarity exhibited by Forensic Architecture during their exhibition at The Whitworth in 2021 is a direct attack on political freedom and artistic expression.'