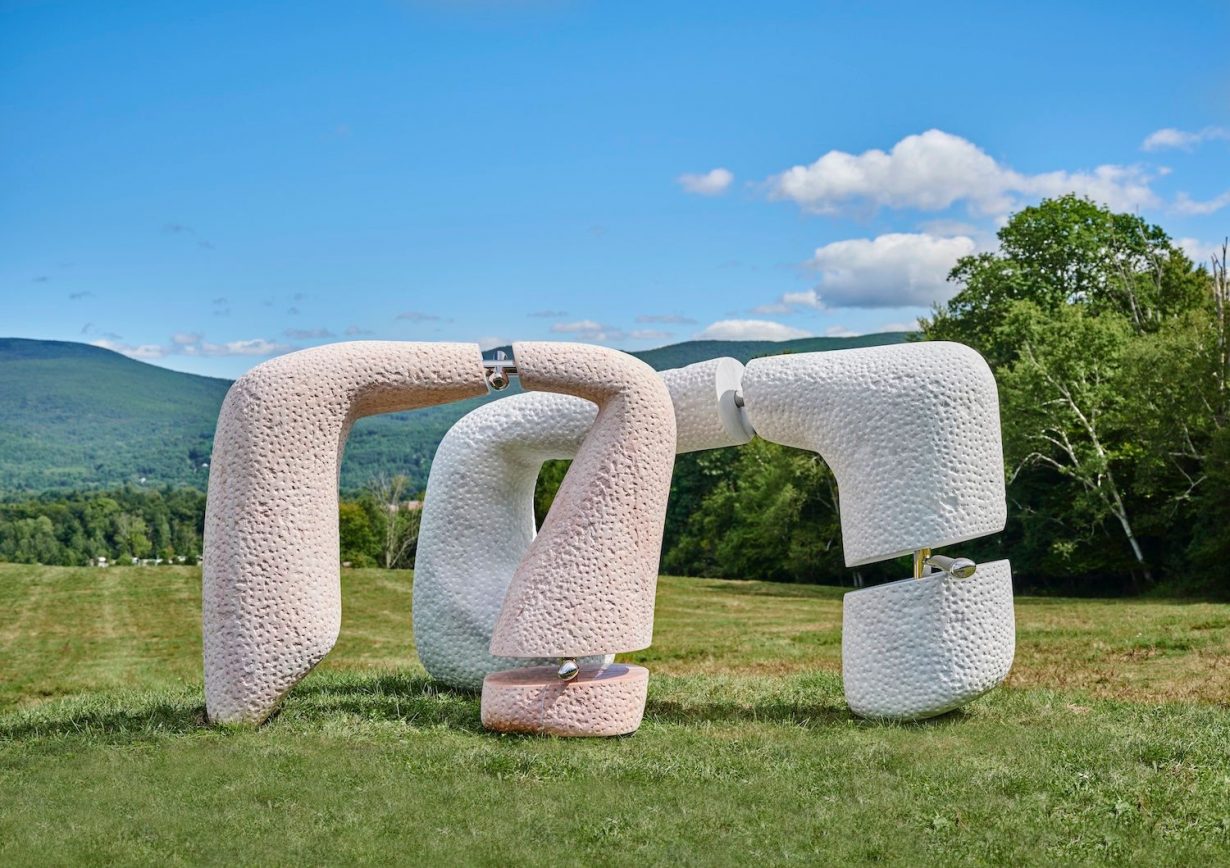 Nairy Baghramian has won the sixth $100,000 Nasher Prize. The artist's work, which range from furniture-like forms to pale and bulbous wall-based objects, was praised by one of the nine prize judges, artist Phyllida Barlow, as 'rooted in traditions of sculptural form and shape.'
'But she transforms those traditions into profoundly personal relationships with diverse references – from the architectural to the anthropomorphic – where curvaceous, stretched, folded forms compete with linear structures, all delivered with Baghramian's intensely researched and deft technical and material innovations,' Barlow continued in a statement.
The 2012 installation Retainer features a semicircular phalanx of barriers in the gallery, for example, partially surrounding the viewer and impeding movement through the space. More recently Knee and Elbow (2020), installed outside, consisted of a series of arches formed of large sections of pink and white marble connected with polished stainless-steel fittings.
In 2016 ArtReview noted 'There is, presumably, a reason why those tasked with describing her exhibitions erect hedging qualifiers like "complex", or merely describe the works' forms – hooked shapes derived from cranes, for example, cloth sacks stuffed with material, or wiry frames – or resort to phrases like "taut atmosphere". The Iranian-born, Berlin-based artist's sculptures seem to be waiting for something else, or about to converse with something outside them.'
That year Baghramian turned down a nomination for the Vincent Van Gogh Biennial Award in the Netherlands citing a legal dispute between collector Bert Kreuk and artist Danh Vō, regarding a commission that was to be shown at the Gemeentemuseum Den Haag museum.
Previous winners of the Nasher Prize include Michael Rakowitz, Doris Salcedo, Isa Genzken and Pierre Huyghe.