Variations at Beall Center for Art + Technology, Irvine, is the first major solo show of a pioneer of generative art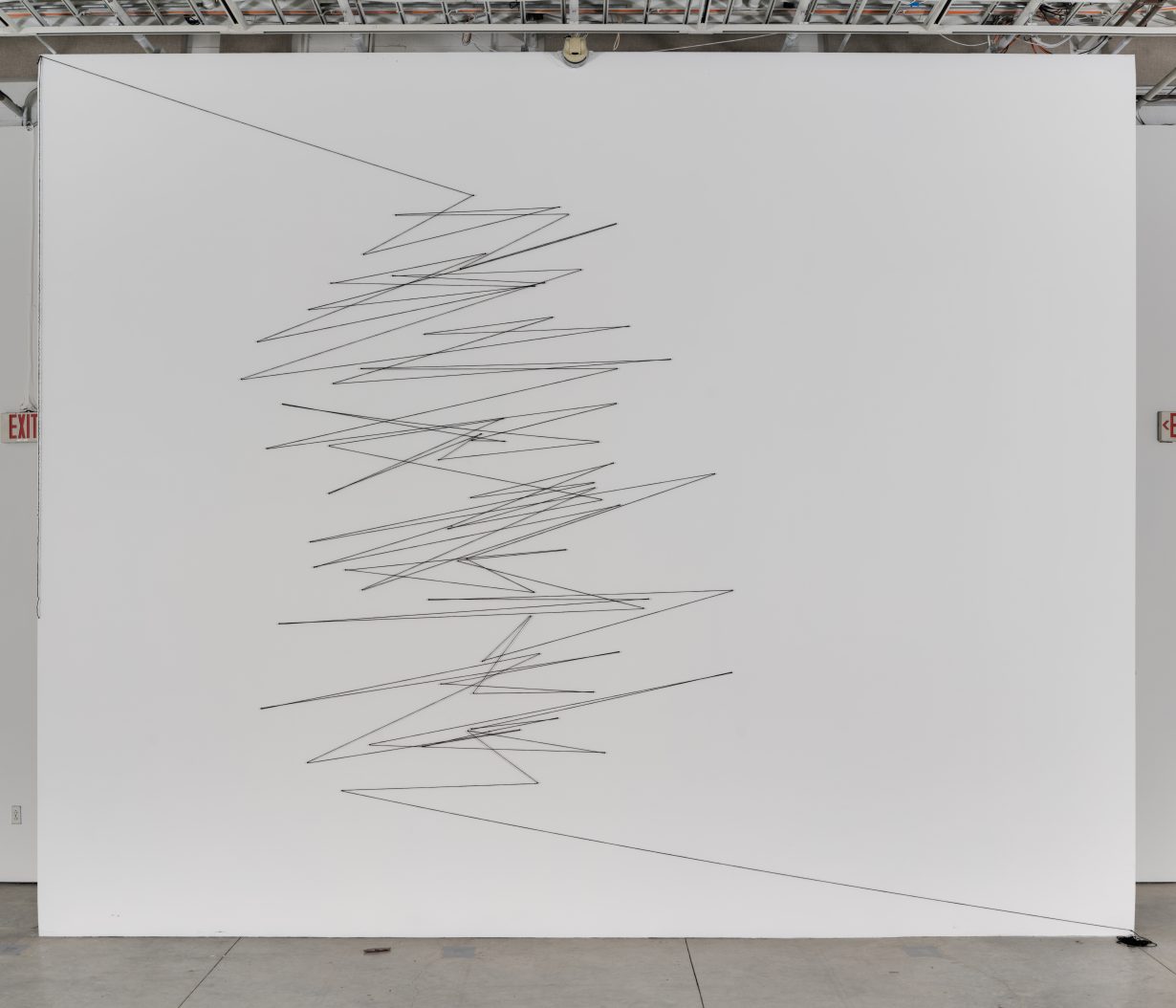 Vera Molnár is a pioneer of generative art whose work has, for six decades, influenced artists exploring the potential of autonomous systems, machines and rule-based procedures for the production of art. Included in this year's Venice Biennale, Molnár is emblematic of how women in computational arts have been marginalised, even within a field of art that has itself been historically sidelined. The revival of interest in generative art, driven in part by the recent explosion in attention directed at NFTs, provides some context for why it's only now, aged ninety-eight, that the French-Hungarian is being recognised in the US, where her first major solo exhibition emphasises the seriality of her work and provides a deeper understanding of this form of art.
In the opening gallery works from the 1960s and 70s – when she cofounded groups like Groupe de Recherche d'Art Visuel (GRAV) and Art et Informatique in Paris – present both rule-based drawings and playful experimentation with the computer. The hand- or computer-generated gestures in these works establish the forms and procedures that would define her work, but also point to her irreverence towards declarations of the presence or absence of human intentionality in using a machine. The linear progression in Hypertransformations 1–7 (1976) reveals Molnár's humour as she uses the machine to produce increasingly off-kilter squares, thereby undermining the supposed regularity and fixity of computers. Hommage à Barbaud (1974) consists of a square formed by nine concentric squares, arranged in rows of three, that deteriorate over six progressions into a final lively mess reminiscent somehow of jazz; the French composer Pierre Barbaud's use of computers in the production of experimental music had inspired Molnár with the potential of the machine before plotters or printers could produce satisfactory visual outputs. (Dis)Orders (1974) introduces colour – red was Molnár's favourite – while in 36 Squares, 8928 quadrilaterals: Pleasure Geometries (1986) the mutation is obscured halfway through, so that things settle in the middle of the series before getting disrupted again.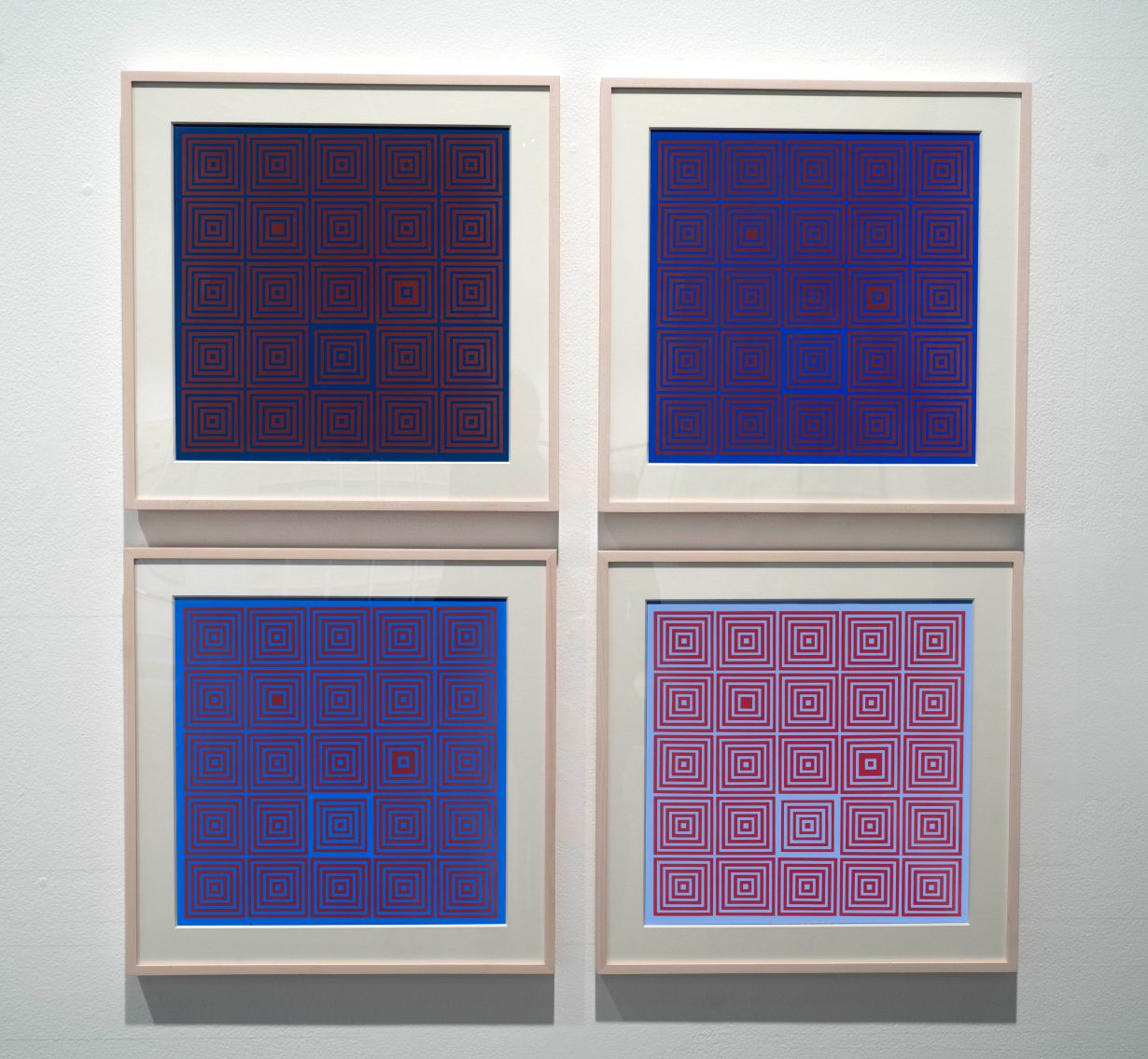 Within the form of the simple square, Molnár offers philosophical musings on the passage of life, a romp through our attempts at order and a graceful attention to the fragility of established structures, both geometric and, implicitly, social. Other works in the exhibition include a wall of 37 points connecting a thread (based on Descente, a 2013 installation in Germany) and a disparate set of six works (ranging from 1988 to 2017) using representation and abstraction in the four titled Portrait of My Mother and a repetitive scribble in the two Lettre de ma mère. Molnár's practice has recently won acclaim; this show reinforces her position, revealing the complex of interests and attitudes she brought to an engagement with the machine. Her embrace of computer- and handmade work is apt in our moment of increasingly hybrid lives. Molnár's many decades of work extol how the machine may yet express a particularly human experience.
Variations at Beall Center for Art + Technology, Irvine, through 27 August