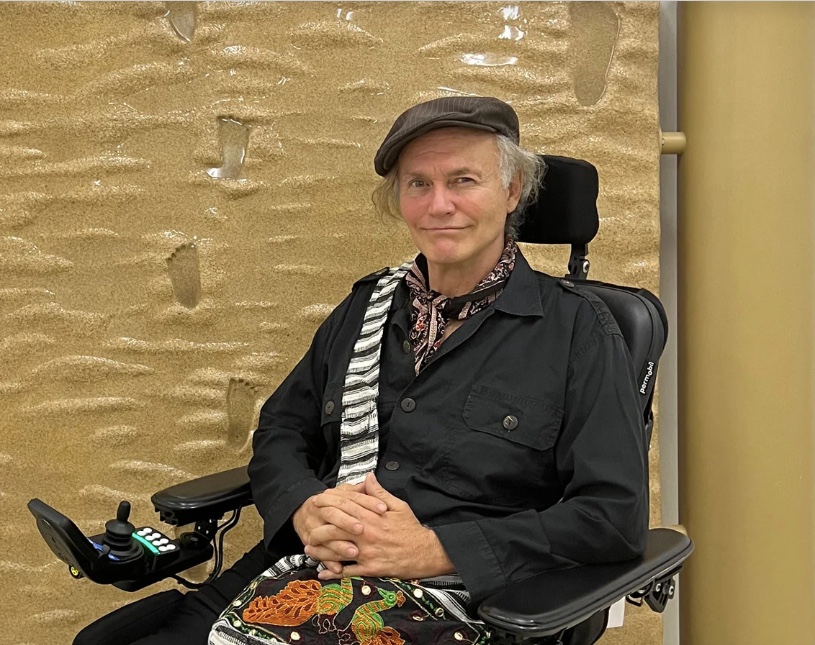 Ashley Bickerton, who was at the forefront of New York's 1980s Neo-Geo movement, has died.
The Barbadian-born artist's version of Neo-Geometric Conceptualism was typified by Tormented Self-Portrait (Susie at Arles) (1987-88), a boxlike metal wall sculpture labelled 'self portrait' and otherwise covered in the logos of dozens of consumer brands.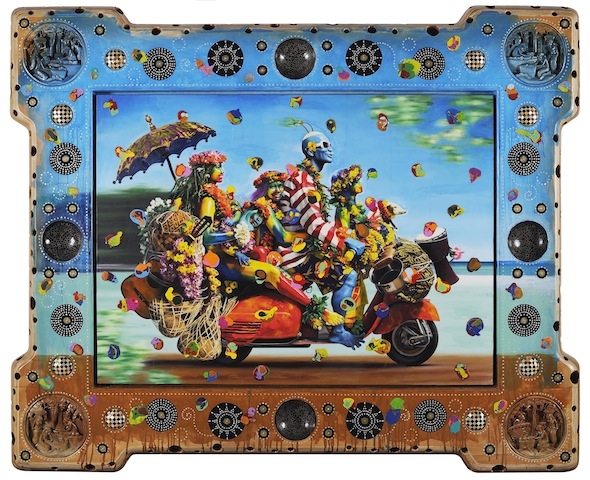 After a restless childhood spent in Ghana, Guyana, England, Hawaii and the Balearic Islands, Bickerton studied at the California Institute of the Arts. He then moved to New York City in 1982, where he was soon included in a four-person show at the Sonnabend Gallery alongside Jeff Koons, Peter Halley and Meyer Vaisman. After twelve years in America, Bickerton moved to Bali where he settled permanently.
The relocation to Asia had a profound effect on his practice, with the artist making various series of works that played with questions of exoticism, tropical surrealism, travel and consumerism, and cultural cliche. His 'blue man' series featured an obese tourist – who the artist described as a 'degenerate, existential, ex-patriot who moves gracefully, easily as a paragon of indulgence and ease' – in various scenes with local Indonesian women, a commentary on sex tourism with a knowing nod to the work of Paul Gauguin. The 'silver girls' portraits featured overtly glamourised depictions of the nymphs Buddhists and Hindus know as 'apsaras'.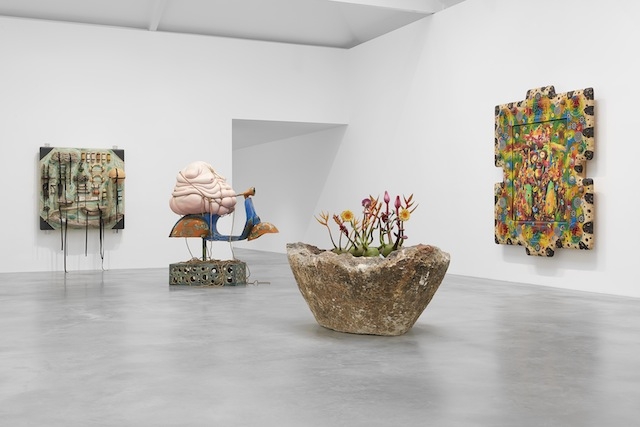 'I am not really comfortable as a solely painter, a sculptor, or a photographer, but find enormous satisfaction when I am working in the overlap of all three', the artist said of his maximalist approach. 'The more hats I can wear to complete a given artwork, the happier I am.'
In 2017 Damien Hirst, having long been a fan, gave Bickerton his first UK retrospective, Ornamental Hysteria, at Hirst's Newport Street Gallery in London.
Bickerton was recently diagnosed with amyotrophic lateral sclerosis.