Karen Archey's After Institutions looks to reposition and expand institutional critique for a radically changing world
In March 2020, Stedelijk Museum curator Karen Archey was six months away from opening After Institutions, a show 'about the failure of institutions' that 'was itself canceled'. This book expands on her research to imagine the phantom exhibition and share her vision for a third wave of institutional critique in art.
Archey's more-writerly introduction soon settles into the meat-and-potatoes of academic prose, beginning with an almost glossarial overview of Western art-institutions as they exist in a post-pandemic world, while addressing touchpoints such as artwashing, the blockbuster show and deaccessioning. Her overarching sentiment is somewhat revisionary, but mostly expansionist in nature: to untether the practice of institutional critique from the often-adjacent canon of conceptual art and reposition it around care – as a sensibility and an institution.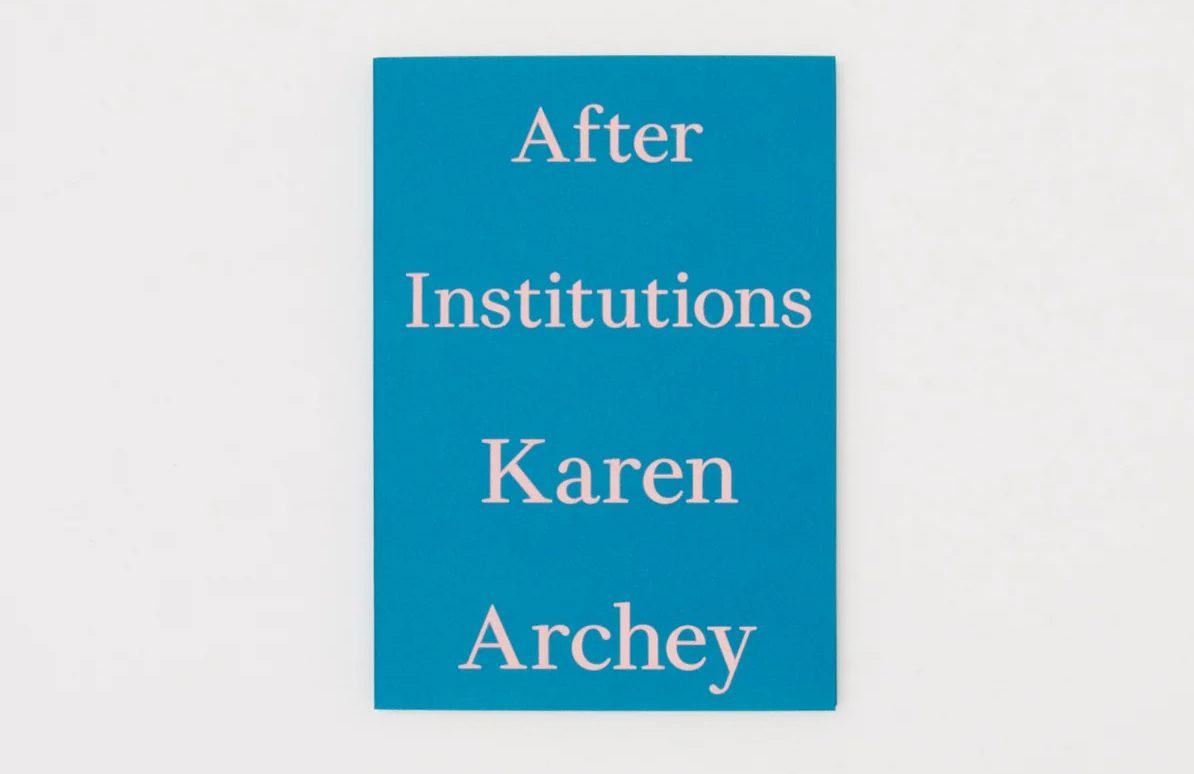 But what to make of the artworks? Institutional critique has historically evaded aesthetics in favour of works that are thinking rather than feeling in nature, something Archey seeks to rebalance in her selection. Casting artists like Zoe Leonard and Derek Jarman into this light, united by their responses to the AIDS crisis, proves successful: the former's Strange Fruit (1992–97), consisting of fresh fruit ripped open, sewn back together and scattered across a gallery floor as metaphor for the ravaged body, challenges healthcare institutions' failure of care and subtly mocks in its ephemeral form the museum's instinct to collect and preserve. Aesthetics and critique, then – a point well made.
Expanding institutional critique also means confronting the whiteness and Eurocentrism of its tradition, something brought about by Liu Ding's The Orchid Room (2018), which intersperses orchids (a reference to Mao Zedong's orchid room) with photographs of the artist's private conversations with contemporaries about the challenges facing art in China today. It's a shame that it takes us so long to get here, though, Archey's prose so regularly and arthritically doubling back on itself as she builds her case. One also wonders why discussion of collective practices in art remains absent, which would develop her otherwise formulaic outlining of whether to read artist biography into institutional-critique art – and help elevate Archey's sturdy work into a genuine intervention.
After Institutions by Karen Archey. Floating Opera Press, €17 (softcover)