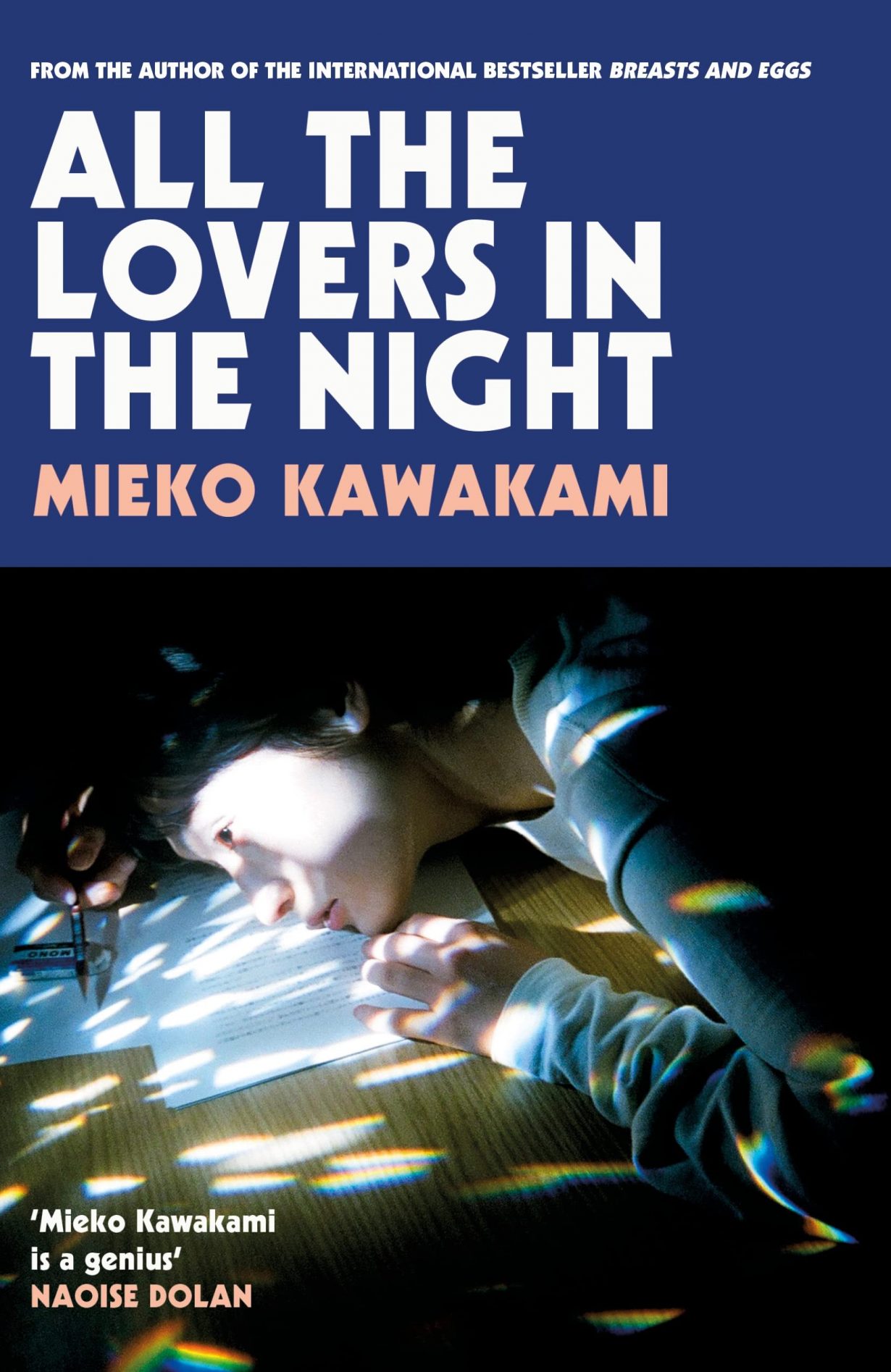 All the Lovers in the Night navigates anxiety, ennui and patriarchy in search of something greater – or lasting
After the breakout success of Breasts and Eggs (2020), the latest of Mieko Kawakami's novels to appear in English conceals its ambition in deceptive simplicity. All the Lovers in the Night is, for the most part, a three-hander. Fuyuko is a proofreader in her mid-thirties, living alone in Tokyo and confined to her introspective rituals of reading and researching. She takes extended phone calls with her gregarious boss, Hijiri, and drinks dizzying amounts of sake to quell her anxiety. On an impulse (inebriated) trip to the cultural centre, she meets Mitsutsuka and, over a course of weekly coffee-dates, her nervous excitement develops into an infatuation – though, for the reader, each conversation seems to strain under the weight of her introversion.
Fuyuko is for much of the novel someone who feels at a remove from the world around her. She frequently stands aimlessly before the mirror, looking in her appearance, 'mottled with shadows', for clues to her inner state – moments of fraught, anxious vanity. In recurring dreams, 'for whatever reason I would stumble on an image of myself'. Kawakami hews to a realism that is clean, detailed, but well controlled – opting at times to emphasise Fuyuko's juvenility when drunk; hurrying the reader through figurative expressions at times of emotional intensity.
As the novel increasingly spotlights Fuyuko and Mitsutsuka, it is Fuyuko's modulating relationship with Hijiri that becomes its strongest suit. Both are grappling with how to live their lives, negotiating patriarchal expectation as much as desires unique and shared; seeking to differentiate themselves, to remember, to learn how to focus on that which demands it. Hijiri's energy radiates through Fuyuko, but they seem to leave an impression on each other.
Kawakami's dialogue can sometimes tell more than it shows, and the ending grasps for greater conclusivity than it needs. But nestled in the novel is a broader, almost didactic intention that resonates: in one of Fuyuko's proofs, she describes an author (our author?), and how 'what he wanted to capture in his writing wasn't hopelessness, but hope'. Kawakami's creation inspires hope in depicting the fraught but transformative act of dismantling one's barriers to the world.
All the Lovers in the Night by Mieko Kawakami, translated by Sam Bett and David Boyd. Picador, £14.99 (softcover)