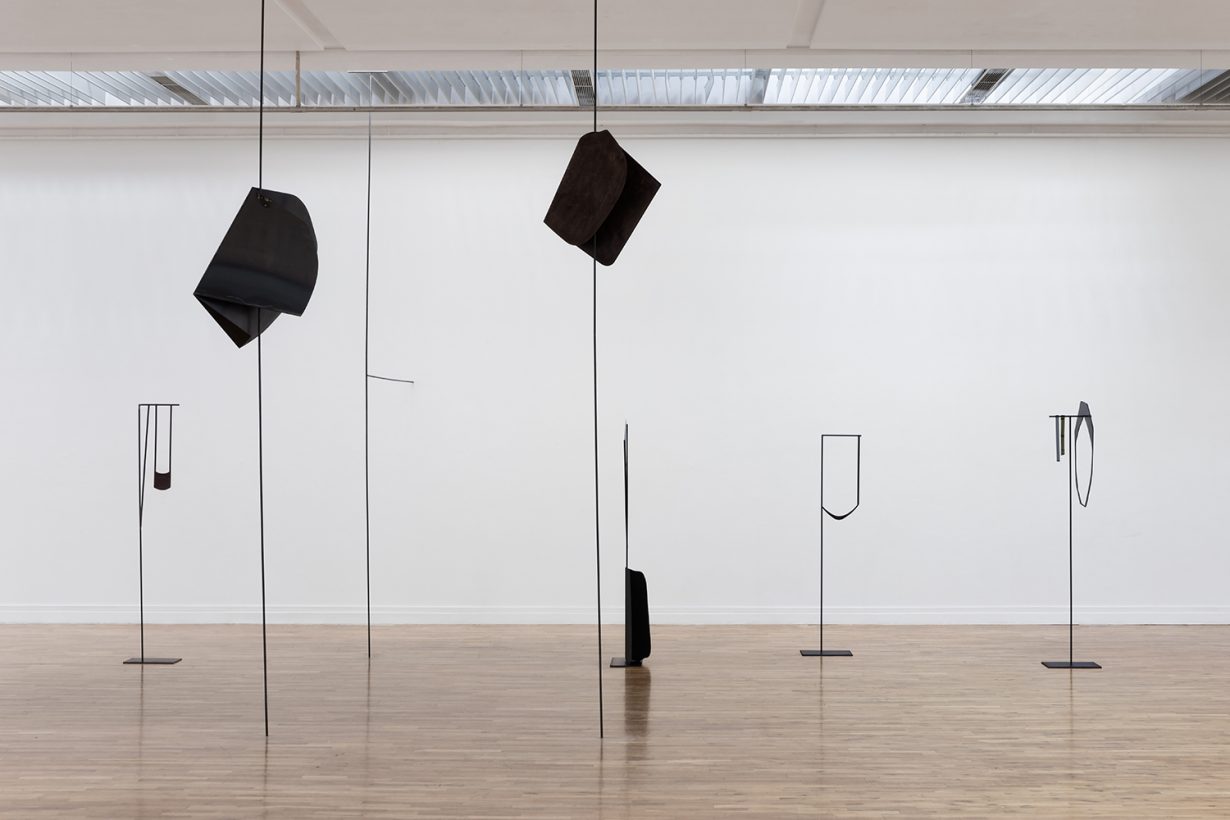 ArtReview sent a questionnaire to artists and curators exhibiting in and curating the various national pavilions of the 2022 Venice Biennale, the responses to which will be published daily in the leadup to and during the Venice Biennale, which runs from 23 April to 27 November.
Niamh O'Malley is representing Ireland; the pavilion is in the Arsenale.
ArtReview What can you tell us about your exhibition plans for Venice?
Niamh O'Malley The Irish Pavilion has, for several iterations of the Biennale, been located towards the end of the long length of the Arsenale. Our venue, which finally offers you a glimmer of water and daylight, is quite porous and feels like a threshold of sorts. Within its high ceilings and arched walls, there will be a group of sculptures made from steel, wood, stone and glass, alongside moving-image works. There are hints at functional objects, familiar architectural structures and physical support systems. They gesture towards enabling, offering protection, conveying sensations of touch and more: of grabbing, holding, caressing surfaces, offering moments of tether. It will be a room constructed, however briefly, of shelters, vents, drains, hooks and shelves. I've worked with incredible Irish collaborators and craftspeople to help realise these artworks – without their expertise and commitment it would not be possible.
AR Why is the Venice Biennale still important? 
NOM Venice has always been a melting pot and it seems fitting that it continues to serve as one. It's fascinating because the selection procedures for national pavilions vary widely and often throw up the unexpected. To have this process sit alongside a more coherent main exhibition produces something reliably unpredictable and perhaps helps maintains its energy. There is no comparable exhibition event which delivers such a diversity of experiences within such incredible surroundings.
While we must limit our travel and make difficult decisions about what we choose to do and what is really necessary – it remains true that to travel is also to expand. My exhibition is called Gather, it's an interesting word which can be both an invitation, or a call to action – and any sense of communal experience is obviously fraught with a new anxiety these days. We also need more than ever to bump up against each other, to see things up close and in person, and to be challenged in our ideas of who and why we are.
ArtReview Do you think there is such a thing as national art? Or is all art universal? What is misunderstood or forgotten about your country's art history or artistic traditions? 
NOM We are inevitably formed by the place we come from, its geography, culture, politics etc. That is what remains both interesting and complicated – even problematic, about an exhibition which organises itself using national borders. I can see now that the physical rural landscape I was born in has influenced my practice, as have the specificities and rhythm of its language and the constraints of its politics. In Venice it is often the case that we note similarities as well as differences in voices coming from very diverse parts of the world. So, I will make my exhibition and it will inevitably be viewed by people who have ideas about Ireland, which will affect how they experience it – that is fascinating.
Ireland is known primarily for literature and music, but we also have a history of pioneering woman in the twentieth century visual arts, such as Eileen Gray and Mainie Jellett, who are only recently gaining proper recognition at home and abroad. I am delighted to see many such similar individuals listed as part of Cecilia Alemani's curated exhibition.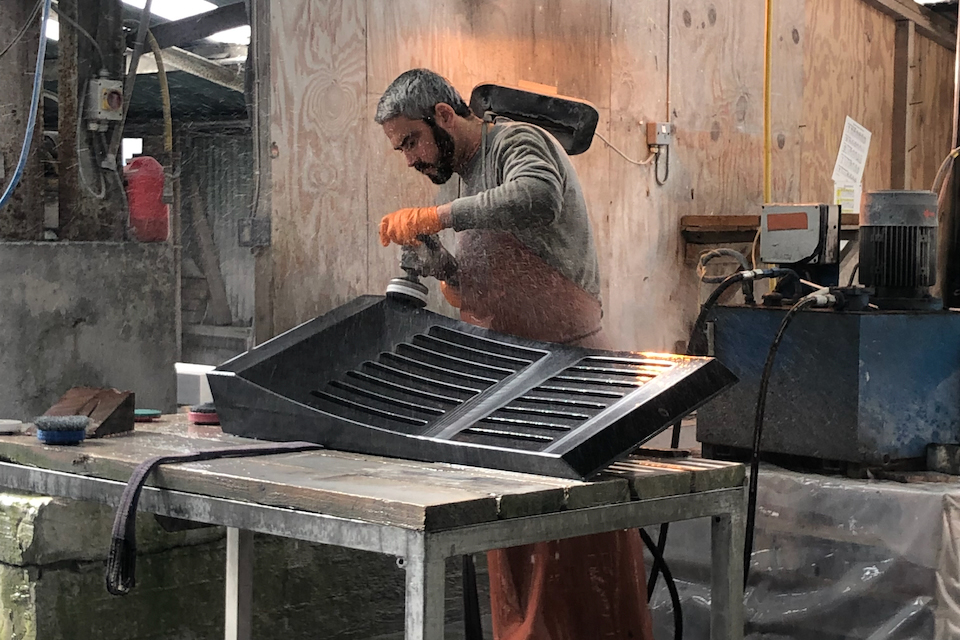 AR Which other artists from your country have influenced or inspired you?  
NOM I admire many who have left – we have a long-charted history of emigration. And I've been thinking a lot recently about those who stay. We are geographically peripheral, and despite some vital public funding, our housing and studio crisis makes living and working as an artist in Ireland difficult. There are artists who stay despite or because of this – or because they are not in a position to leave, and I admire their commitment to their practice and discourse, which mostly exists outside of any reliance on a market system. I can't list names as to do so would be to omit, but they are cross-generational, diverse and talented, and I feel privileged to be part of a thriving and innovative visual arts community.
Literature has also always been important to me – but particularly during these last few years as it became more difficult to see visual art in person. I have been incredibly lucky to work with amazing Irish writers such as Claire-Louise Bennett and Isobel Harbison, and currently for the Venice publication, with the incredible Brian Dillon and Eimear McBride.
AR How does having a pavilion in Venice make a difference to the art scene in your country?  
NOM It reminds us that we are all part of this same process of producing new thinking and articulating our responsiveness to the world. To walk from one pavilion to another physically imparts in the viewer the communality of our desire to make and to communicate. It is also true that there is sometimes a lack of visibility for artists working outside of the large urban centres and I know personally that this is quite a singular type of opportunity for my work to have such an audience.
For those who cannot travel to the Biennale we are working hard to relay it back through a variety of means, and importantly, the work will tour in Ireland after the Biennale. Temple Bar Gallery & Studios, who are curating Ireland at Venice, is a Dublin-based gallery, venue and revolving home to over 30 studio artists. It is already an important hub for the Irish arts community and in an ideal position to host and disseminate this project in Venice and at home.
AR If you've been to the Biennale before, what's your earliest or best memory from Venice?  
NOM I didn't travel abroad until I was a young adult, so all of my first encounters with 'other places' remain particularly resonant. I spent nine incredible months on a residency in Rome in 1999/2000, and as I recall a group of us travelled by minibus to see the Biennale before it closed – maybe October. I believe we stayed in Padua for a night and then arrived into an early morning Venetian mist. To say it was otherworldly is an understatement, but also I had seen very little contemporary art in person, so it was an introduction to art, to Venice, to new worlds. I have been lucky enough to return several times since, but it is still overwhelming to think I will arrive this time as a participant.
AR What else are you looking forward to seeing? 
NOM As much as I can! I am so looking forward to being surprised and saturated by both the old and new. I also have a long-held desire to make it to visit Carlo Scarpa's Tomba Brion, a short distance from Venice, so perhaps this time – if the install goes smoothly – it will finally happen!