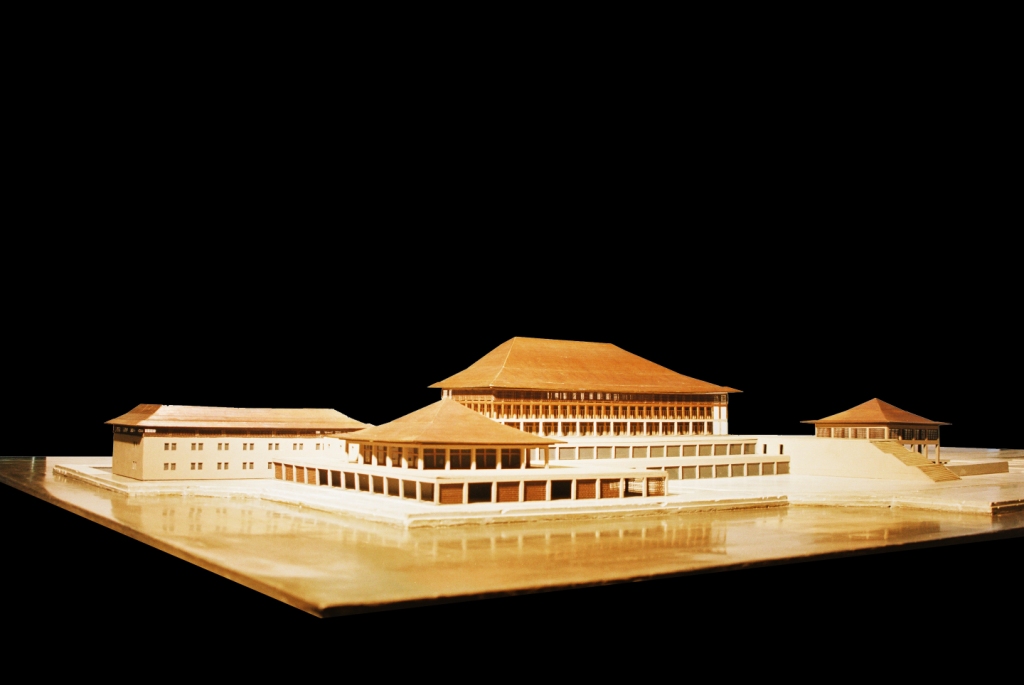 To mark the opening of M+, Hong Kong's new museum of visual culture, ArtReview will select highlights from the museum's collection as part of its 'Work of the Week' series. Stay tuned for a weekly focus on the background story of a single work and the network of associations it conjures
The Sri Lankan Parliament building remains the work that architect Geoffrey Bawa is best known for designing. The parliament building, which was completed in 1982, sits on an artificially-created island built on a purposely flooded marshland just outside the capital Colombo: the visual effect of the structure is that of seeing a grand palace floating on an expansive body of water. A central pavilion (flanked by five smaller ones), each under a separate steel and teak roof covered with patinated copper sheeting, not only makes the asymmetrical complex – inspired by vernacular architecture – a refreshing change from grey governmental structures, but also lend the parliament building the sense of being open to the elements and yet protected from the worst of island weather. It is part of a dichotomy that is principal to a sub-genre of Modernist architecture called Tropical Modernism, a movement that Bawa is credited for spearheading.
Tropical Modernism married the principles of modernism – a preference for functionality, simple lines, a rejection of ornamentation – with the needs of nations that experience hot humid summers and a vigorous monsoon season. The climate in such countries means that buildings need to be designed to keep their inhabitants cool, offer protection from the elements and withstand drastic seasonal changes. The resulting style of architecture looked to construct with the environment rather than in or against the environment, absorbing vernacular aesthetics and traditional building principles which focused on ways of living with the vagaries of tropical weather – instead of trying to control the climate artificially or following what was currently in fashion.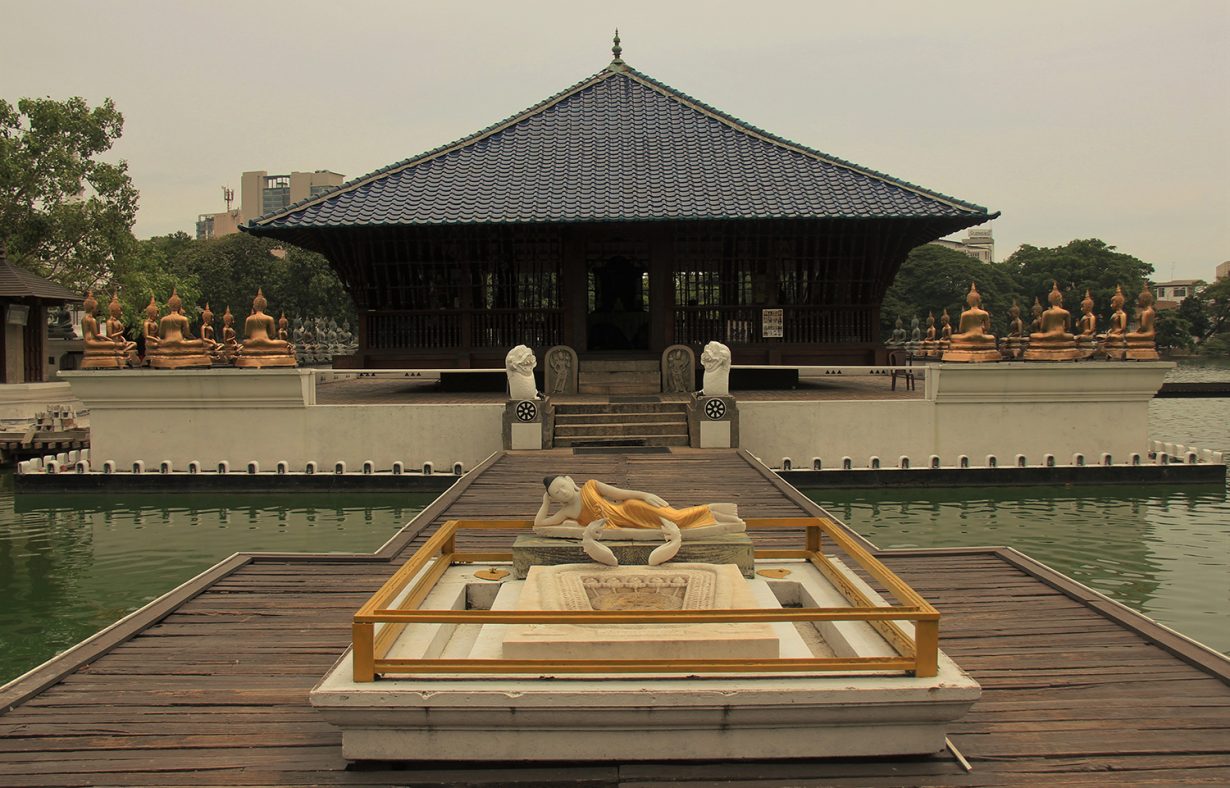 The mid-twentieth century was witness to a building frenzy across South Asia in countries that had won independence from colonial rule only a few years apart. The preference was for a complete departure from the grandiose styles of architecture with which the British, Dutch and Portuguese occupations had populated their former colonies. In India, Nehruvian policies gave rise to the ambitious building of the city of Chandigarh by Le Corbusier, Jane Drew and Maxwell Fry. The latter two were Bawa's early influences.
By the time Bawa was commissioned to design the Parliament building by Sri Lanka's second president J. R. Jayewardene in 1979, he was two decades into his forty-five-year long career. First trained as a barrister in Cambridge, England, Bawa went on to study architecture at London's Architectural Association (AA), graduated in 1956, and eventually started his architecture practice in his late-thirties: he was well-travelled, educated abroad, and came from a wealthy family, all of which gave him access to precious socio-economic and cultural capital in order to begin his career once he returned to Sri Lanka.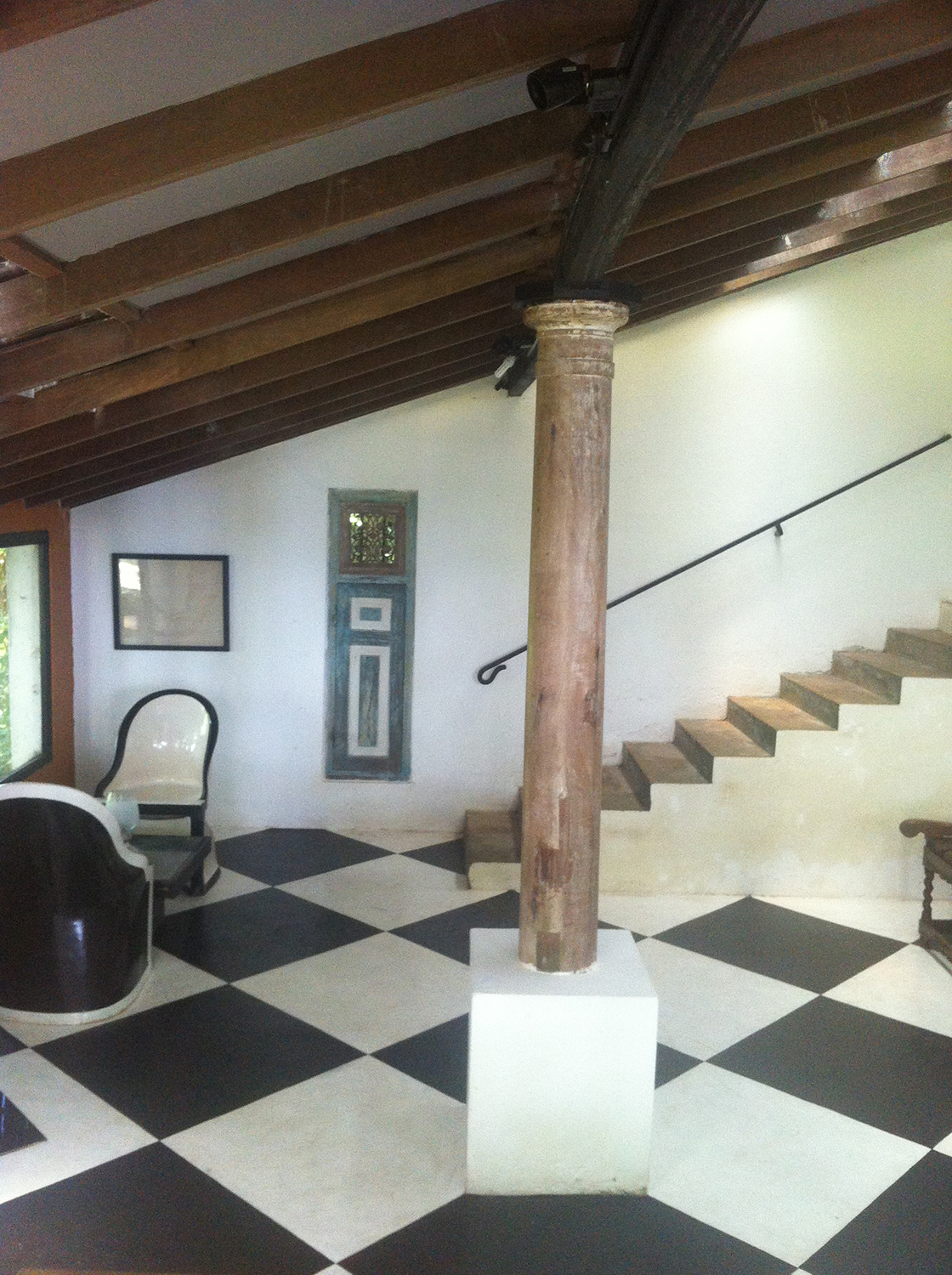 While Bawa is often credited as the father of Tropical Modernism, he built on the ideas first introduced to the island by Minnette de Silva, another Sri Lankan who shares a similar social history with Bawa, and one of Asia's first female architects. De Silva's tropics-specific designs preceded Bawa's by a decade when she began to merge local artisanal practices like Dumbara weaving, lacquer work and local materials like timber and terracotta tiles with modernism, pioneering the blending of South Asian culture and aesthetics with Western design principles. Working at a time when female architects struggled to be taken seriously in a male-dominated profession, de Silva's participatory design methods (for which she engaged prospective inhabitants in the design process of her buildings) were considered revolutionary for 1940s Sri Lankan architecture. Bawa was able to build on the principles de Silva had introduced, blending the contrasts of the local and the foreign, the East and the West. While Bawa became a highly influential figure for designers and architects all over the world, de Silva is barely remembered, let alone celebrated for her pioneering contributions to a style of architecture that became prevalent in the region – one that presented a pragmatic approach to building design in the tropics.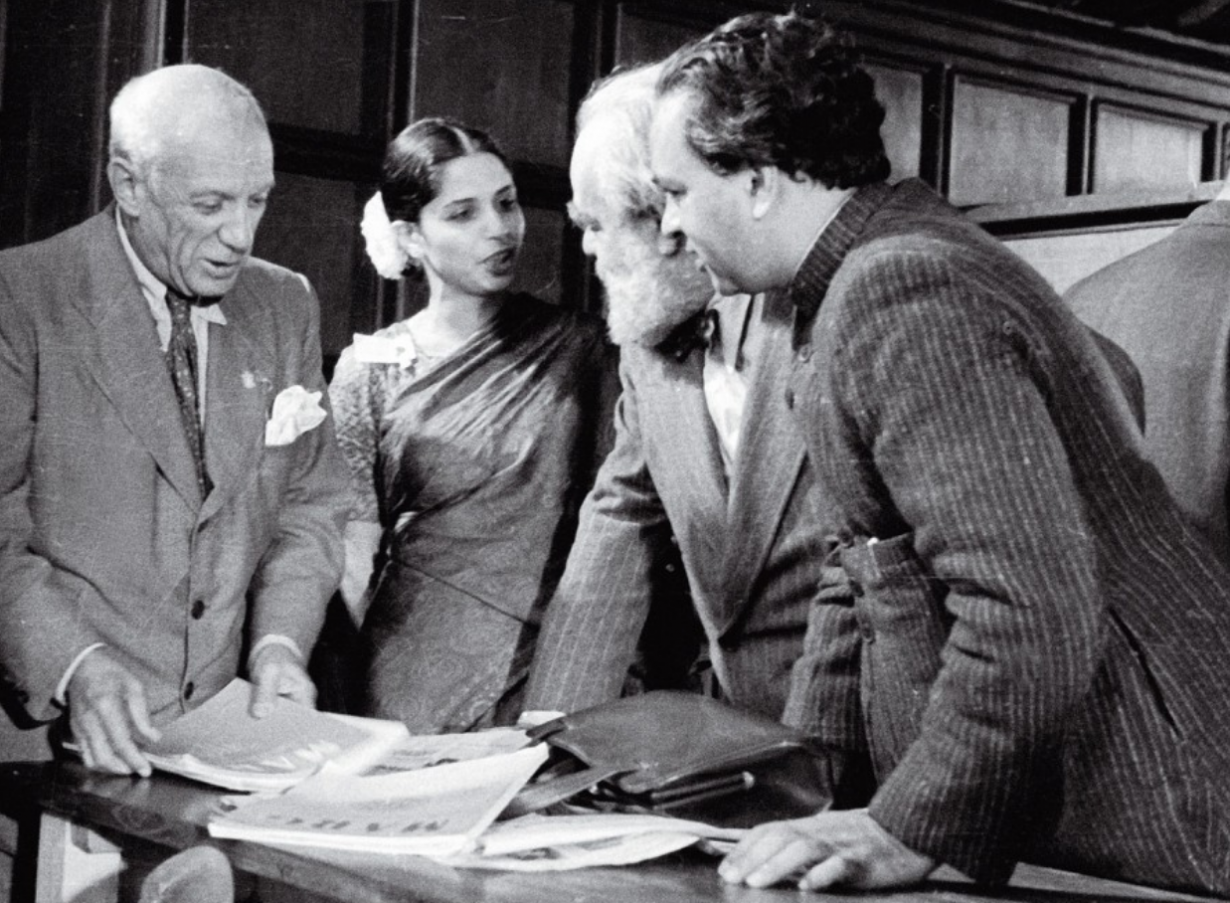 Although they worked a decade apart, de Silva shares a similar socio-economic and educational background with Bawa: following a stint working with the architect Otto Koenigsberger in India's then-Mysore state, de Silva was invited to study at the AA, where Koenigsberger, Drew and Fry would later open the Department of Tropical Architecture, and with whom de Silva would develop and maintain a friendship, along with Le Corbusier. These connections undoubtedly influenced de Silva's (and later Bawa's) design aesthetics.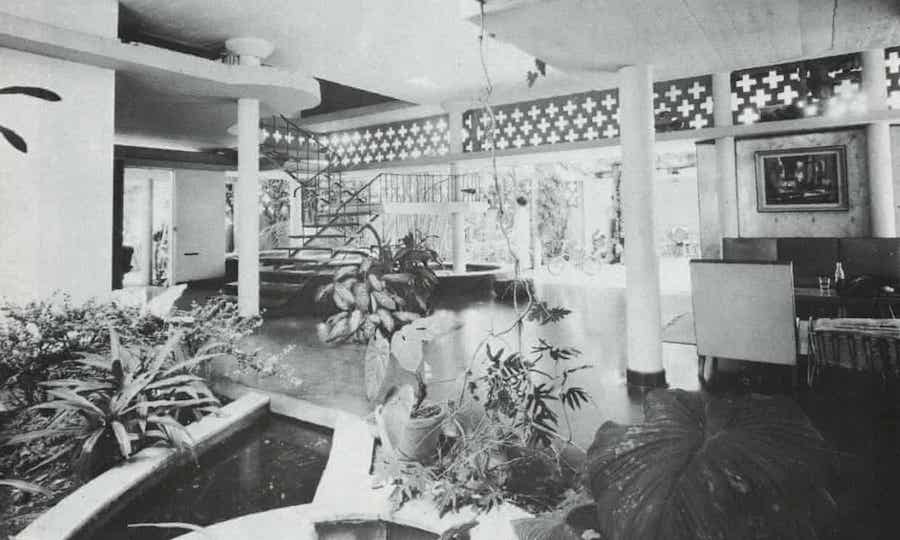 However, it is also important to note here that Le Corbusier was a thorough modernist, and not all his designs for Chandigarh were found suitable for local weather conditions. It would take architects native to tropical countries, like de Silva, and later, Bawa, to truly appreciate the uniqueness of where and for whom they were designing buildings, and to further solidify the norms that would characterise Tropical Modernism.
When Tropical Modernism emerged in the mid-1950s, most Western design-thinking held that a building was a closed unit designed to keep everything out; it was at that time, thought, at best, radical to build around a tree instead of cutting it down, to use water as a design feature of the space instead of as a utility, and to bring the outside in and let the inside out. At worst, it was thought a novelty. Such were the challenges facing Bawa when he first began to engage with the design principles of incorporating the landscape within the design of a building (rather than changing the terrain to suit the building). By the time he died in 2003, his oeuvre would include scores of public buildings like schools and government structures, and private buildings such as offices, residences, resorts and hotels – first in his home country, and later internationally, including India, Pakistan, Japan, Mauritius, Fiji, and Singapore.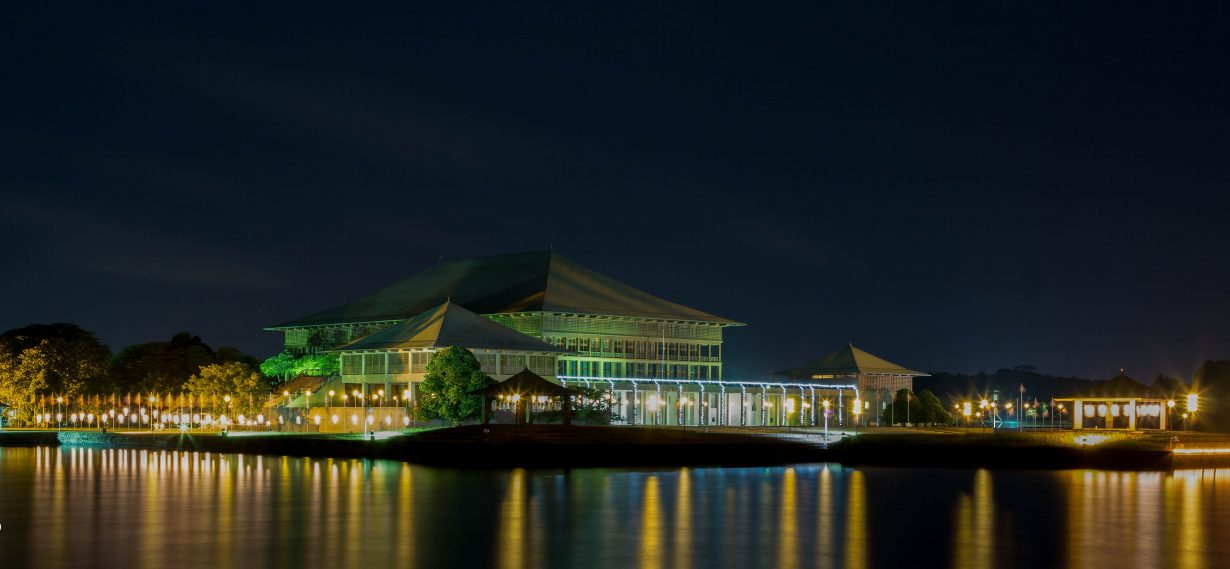 Each of his buildings plays with the contrasting ideas of being enclosed, while indicating expansiveness via exposed corridors and open courtyards; he incorporated functional aesthetics, but also found space for beauty via natural materials and design features like curvilinear, angular staircases. Nature was allowed in, instead of being kept firmly out. Using bodies of water as a design element, as demonstrated with the Sri Lanka Parliament building, was another of Bawa's signature aesthetics. Not only were such features picturesque, but the water also functioned as a natural cooling system for the environs of the building during the famously humid months in Sri Lanka.
Tropical Modernism might be better recognised today by other names like eco-building, sustainable or green architecture, etc. Adapting to the site, working with local resources, designing with and around existing elements, and opening the frame of a building to let the outside in are now commonplace ideas in contemporary architecture around the world. The essential features of Tropical Modernism – the environmental pragmatism coupled with cultural sensibilities towards aesthetics – that are specific to an equatorial geography has ensured that the movement continues to be widely influential in the region.
The section model of the Sri Lankan Parliament building designed by Geoffrey Bawa can be viewed in the section 'Designing for a National Identity' of Things, Spaces, Interactions at M+, Hong Kong, and via its online collection