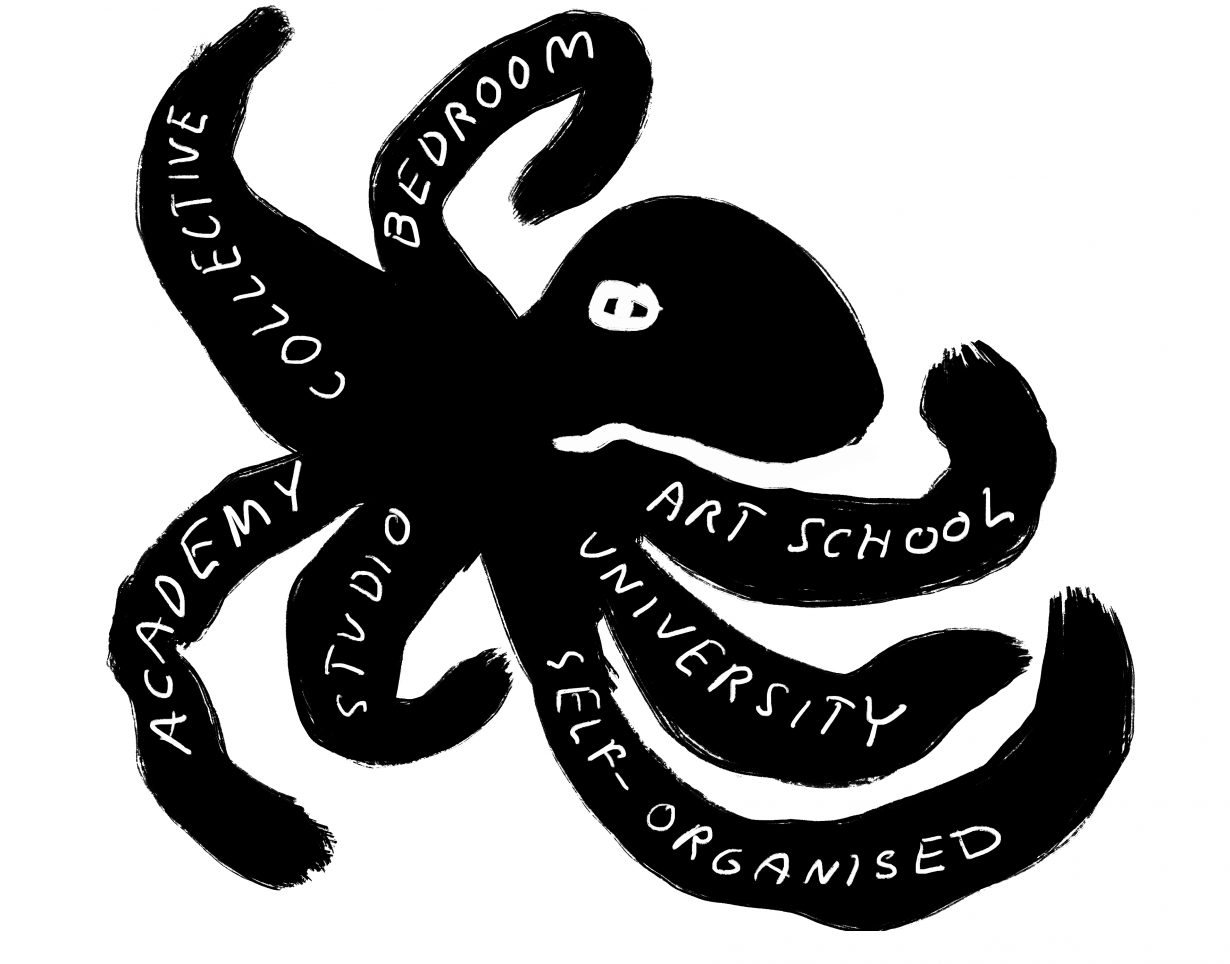 Many of the arts education institutions throughout Africa date to the mid-twentieth century, largely founded as colonial or missionary projects, like the Académie des Beaux-Arts in Kinshasa, or as part of movements towards post-independence nation-building, such as the Alle School of Fine Arts of Addis Ababa University. Of the former, the University of Nigeria Nsukka has helped shape contemporary art in West Africa, where Ghanaian artist El Anatsui taught for over four decades; and Michaelis School of Art and Wits University provide many of the graduates for South Africa's bustling contemporary art scene. Parallel projects like Imbali Visual Literacy Project in Johannesburg seek to provide a more practical training in visual literacy. Questions of access, and the shape and place of African art, have led to the growth in projects during recent years. Some, like the recently formed Cercle Luyalu school aspect of the Le Cercle d'Art des Travailleurs de Plantation Congolaise in Lusanga or the Muholi Art Institute seek to cultivate opportunities for a critical local scene; others, like the Àsìkò School explored in the interview in this issue, look towards supplementing this by creating international dialogue, often in the form of pointedly educational-leaning residencies.
---
blaxTARLINES
Kumasi, Ghana
Founded 2015
4 years BA
150 students per year
2 years MA
20 students per year
While founded as part of the colonial Prince of Wales College during the 1920s, Kwame Nkrumah University of Science and Technology's (knust) Department of Painting and Sculpture has become the epicentre of a network of collaborative and dispersed art practices. In 2003, newly appointed lecturer in the department kąrî'kachä seid'ou set out an 'Emancipatory Art Teaching Project' with the 'hope to transform art from commodity to gift'. While offering both a bachelor's and master's programme at a state art school where admission numbers are determined by the government, knust also has fostered sei'dou's aim to create an environment that produced artists, not art, prioritising approach over any specific medium. Working with staff members such as artists Edwin Kwesi Bodjawah, Kwaku Boafo Kissiedu and George Ampratwum, this has since evolved into a sprawling coalition of lecturers, students and cross-disciplinary experiments under the title blaxTARLINES. As a collective, an incubator and a project space, blaxTARLINES has operated from the department since 2015, as both an occupation and transformation of where and how an educational institution might operate, staging largescale exhibitions in Kumasi, Accra and Tamale, of current and former students – including artists such as Ibrahim Mahama – alongside teachers and established artists, with a growing web of associated cooperatives, from related pedagogical experiments in Ghana like CritLab, to Kelas Bareng, an international collaboration between blaxTARLINES, Gudskul, the Städelschule in Frankfurt and the Nordland School of Arts and Film in Norway that resulted from the groups' participation in Documenta 15.
---
Market Photo Workshop
Johannesburg, South Africa
Founded 1989
10 weeks – 1 year
Multiple courses, full- and parttime
The Johannesburg-based photography school was founded by renowned photographer David Goldblatt in 1989, in order to allow greater access to and training in the medium for South Africans from marginalised communities. While the school initially focused its teaching on sociopolitical documentary (Goldblatt is known for his body of work that depicted everyday life in South Africa during apartheid), Market Photo Workshop expanded its remit to include a broader field of photographic education via its foundational, intermediate and advanced photography courses. At foundation level, students are taught the basics in practical digital and analogue photography as well as introduced to visual culture theory, receiving practical advice on career paths within photographic industries. The intermediate and advanced courses allow students to further hone their production skills and creative frameworks, culminating in specific research projects that engage with the 'commercial and conceptual narratives of African realities'. Not forgetting its founding ethos, Market Photo Workshop also offers a specialist course, Photojournalism & Documentary Photography, that teaches 'critical awareness of socio-political issues, cultural contexts, and contemporary media practices and perspectives, as they appear within the African landscape'. In 2005 the school opened a public-facing exhibition space, Photo Workshop Gallery, followed by its second space, Gallery 1989. Former students include Zanele Muholi, Lebohang Kganye, Sabelo Mlangeni and John Fleetwood. Part of the school's expanded initiative lies in its public programme, which allows students to engage with a broader community, designed around lectures, workshops, seminars, exhibitions, residencies, mentorships and internships aimed at both professionals and those interested in pursuing careers in photography-related industries, continuing to maintain an egalitarian approach.
---
RAW Académie
Dakar, Senegal
Founded 2016
7 weeks
6–10 students
Founded in 2008 by curator Koyo Kouoh as a space for exhibitions and residencies, the Raw Material Company has also, since 2016, hosted its twice-annual academy, self-declared as a 'not-school'. Through seven weeks of discussion, research and making experiments every spring and fall, each session is led by an artist – previous sessions were led by artists such as Tracey Rose, Otobong Nkanga and Linda Goode Bryant – who provide a thematic framework: food; infrastructure; germination. A rotating faculty – including Arthur Jafa, Felwine Sarr, Rosa Barba and Naeem Mohaiemen – supports with talks and events. Such names evidence its international approach, while its structure allows for the possibility of continually remaking itself. According to artist Eric Baudelaire (who led the 2020 session), the sessions' seven weeks 'is exactly long enough to find a language in common, but it is not enough time for the academy to dilute itself into lengthy bureaucratic processes when questions of sustainability arise'.