Everyone knows that 'the establishment' is bad, but society runs on certified expertise. So what are the alternatives for those of you planning on a career in the arts?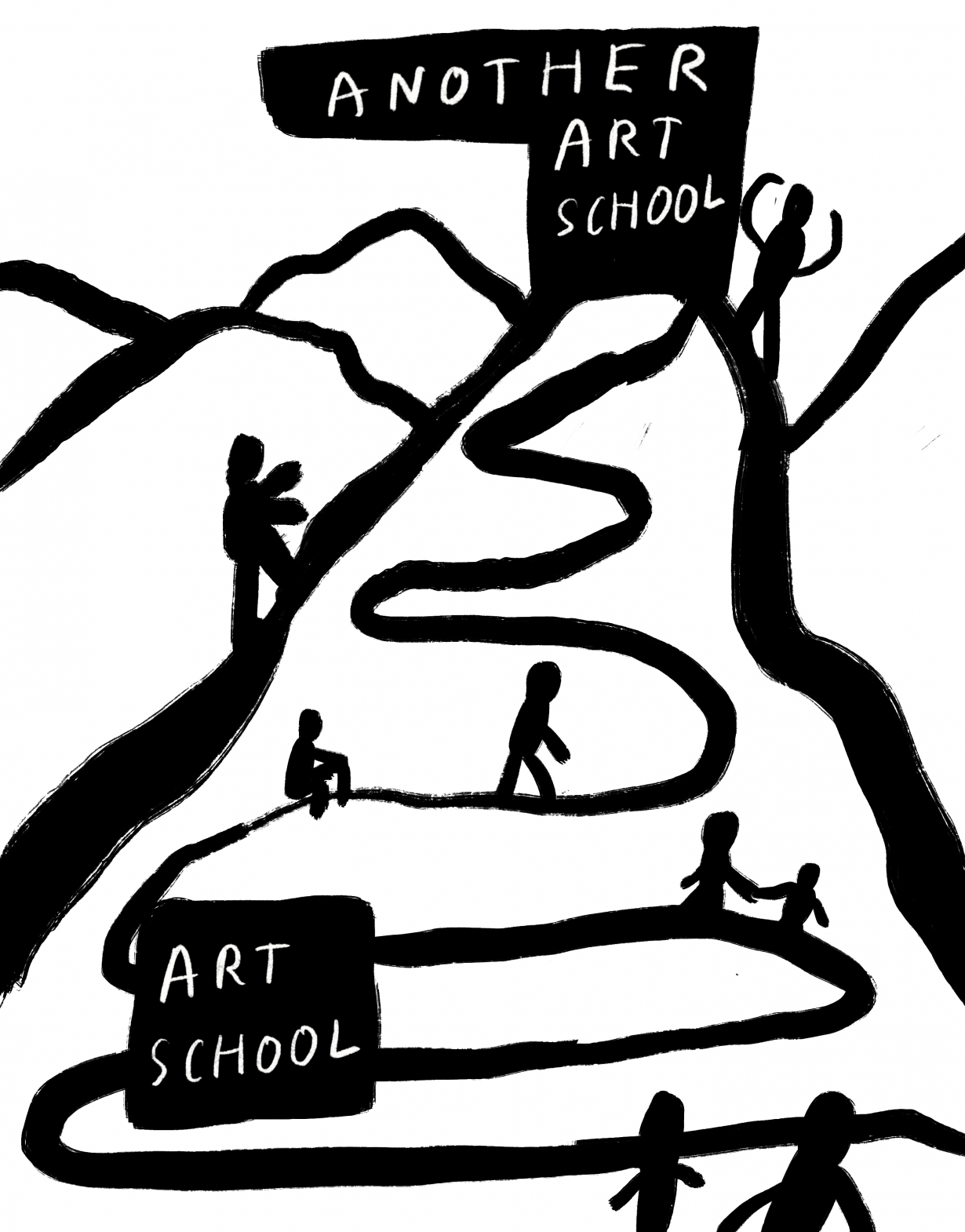 What does it mean to 'learn' to be an artist? And what role do art schools play today, in a fragmented cultural terrain of influencers and AI-illustrated seven-fingered hands? Does education still occur when no schools exist nearby or, as in California and New York in December 2022 and currently across the UK, university art schools are closed due to strikes? As art continues to develop in increasingly bifurcated paths, as both more diffuse, varied and integrated on one hand, and more commodified and stratified on the other, how will art schools adapt? For this issue's special focus we take a brief sweep through some of the alternative 'art schools' – alternative, that is, to the 'official' educations that are the mainstay of art training under the university umbrella – that have sprung up across the world in recent years.
In past centuries, training as an artist would entail an apprenticeship. And while some aspects of this survive in teacher-pupil models, where students undertake to learn the style of their studio head, it seems a far cry from Roy Ascott's Groundcourse, an experimental art course set up in Ealing, West London, in 1961, where students would play elaborate games and pretend to be another personality for three  weeks, all with the aim of redefining what art and being an artist could be. At the alternative new school of Gendaishicho-sha Bigakkō, set up in Tokyo in 1969, Hijikata Tatsumi, a founder of the Butoh dance form, would start workshops by giving students diagrams and props like glass balls, to enforce different forms of interaction; or he might ask students to put a finger in each other's mouths and then draw the feeling. These weren't just games; at a point when artists were questioning the role and even disappearance of the art object, art education became part of a wider exploration of knowledge systems.
Such gestures are recalled longingly now, in an era in which getting a master's degree on an oversubscribed, often costly course is then promoted as the only way to realise a sustainable career as a professional artist, complete with gallery representation. But things are continuing to change: formal art-settings can provide the structure and dynamic to grow as an artist; but increasingly, often due to costs and accessibility, the chances for development (both practically and conceptually) are proliferating into smaller, informal projects. Can a strike's picket line, or a city's cultural scene itself provide the elements of what used to define a good art school? Sociologist Kuba Szreder picks up the question to locate movements of self-education that have arisen among the failures of formal art institutions.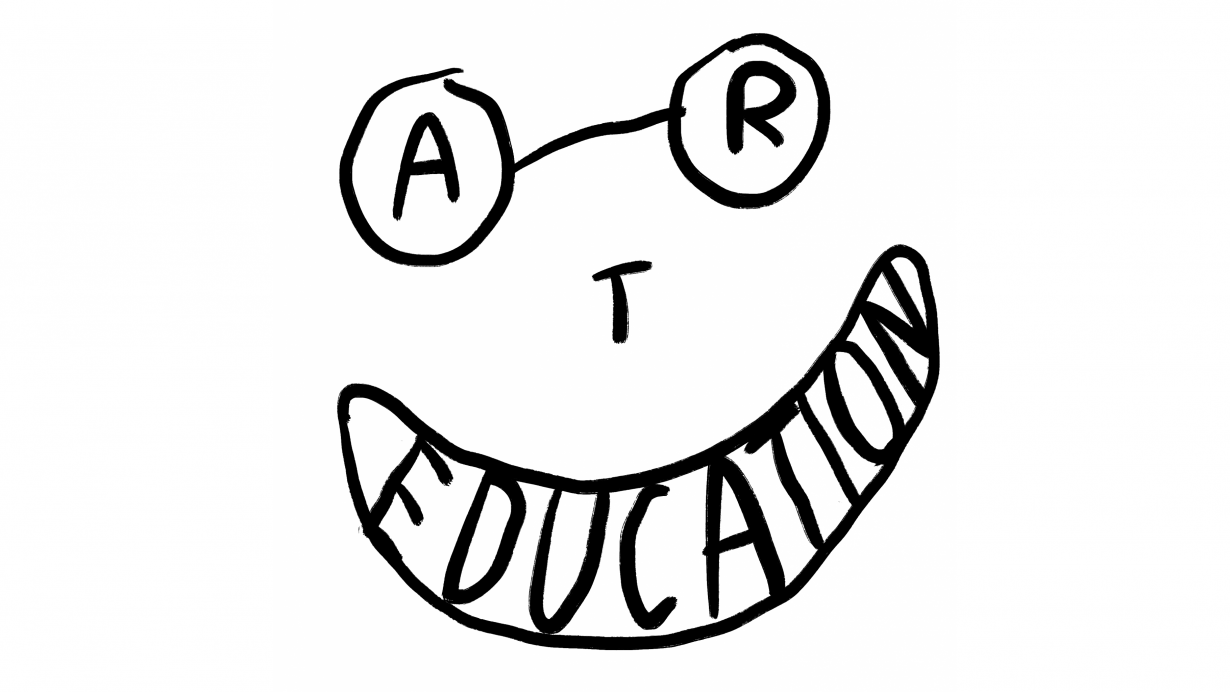 As ArtReview remembers it, most of art school is talk. And here you'll find interviews with educators and curators who are shaping approaches to art schools at the moment: from art historian and curator Chus Martínez's 'grandmotherly' approach to running a state art-school in the heart of Central Europe, curator and writer Candice Hopkins's new role in Native American studies at Bard in the US, museum curator Doryun Chong on museums' potential to become alternative sites of learning and curator Oyindamola Fakeye discussing the pan-African aims of the Àsìkò Art School. (Yes, none of them, except Hopkins – to a degree – are artists themselves, but sometimes an 'outside' perspective is required in these matters.) These are punctuated by two artists projects: works by artist-organiser-designer Rosalie Schweiker, and in ArtReview March 2023 excerpts from The Black School's Process Deck, a teaching tool devised by the New Orleans-based experimental art school.
Alongside these, ArtReview has set out to compile an international list of alternative art schools, profiling some of the most interesting 'institutions' (even though many of them would not like that label being applied to them) at which to become, continue and develop as an artist. Rather than take part in the competitive name-game of established art schools, this global alternative art-schools list is a gathering of models and experiments. ArtReview's selection of these projects reflects a variety of approaches. In chasing the informal and experimental, where such spaces exist in tenuous, temporary contexts, this list is inevitably incomplete; but it is also measured to reflect international patterns that are emerging: from strategic occupations (of universities in Texas, Kumasi, Hangzhou and Cork), to more practically minded courses (in Marseille and Johannesburg), to community-building exercises (in São Paulo and outside Manila).
And however much this list may be targeting the 'alternative', there are nevertheless some rules: the schools on this list need to be currently active and into at least their second year of programming; they need to be open to attendees and applicants (and not just invitational); they need to have an educational focus (what that is obviously shifts, but mainly that they not be just glorified residencies); and, ultimately, they need to be an 'art school', concerned with the making of art, whatever shape that may take (rather than, say, dedicated to critical discussion).
While contexts vary widely, formal art schools are increasingly at an impasse, with common problems arising from increased pressures of privatisation, decreased funding and limited resources. In response to this, what ArtReview offers here is a handbook of possibilities, to help highlight that new forms of learning 'to art' and developing what art will become are already happening.