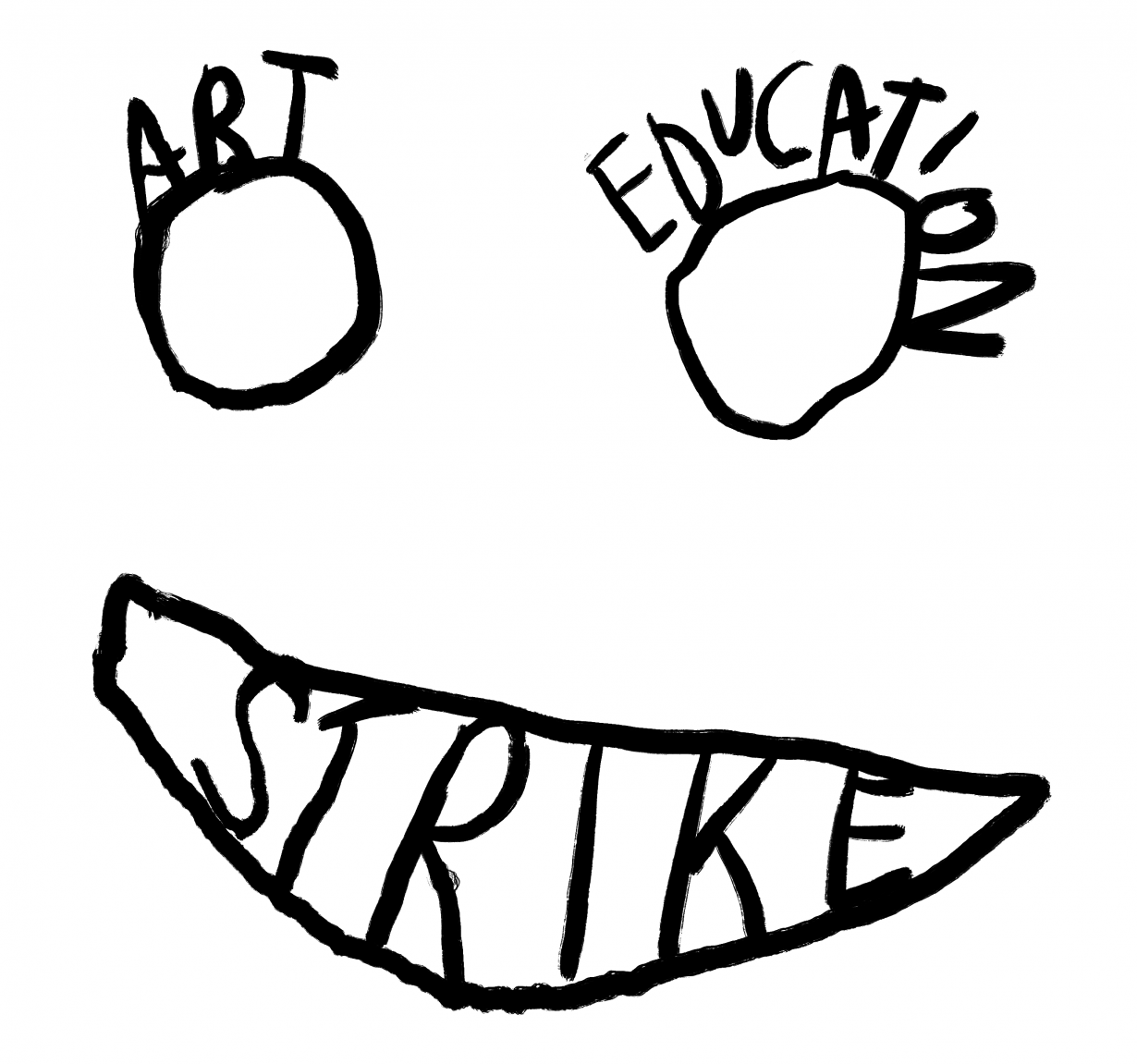 The Beaux-Arts de Paris was founded in 1648, a relatively largescale form of art education for its time, and a model that was replicated and exported with European expansions around the world. Such august history provides both structure and restriction to much of what shapes art education throughout Europe, with increasing formalisation and professionalisation in recent decades, often becoming incorporated into universities. Such structures have started to struggle under their own bureaucratic weight, with decreasing funding being offset by taking in larger cohorts, and in places like the uk casual teaching leading to years of ongoing strikes. So while Europe's established institutions continue to draw in students internationally to renowned places – like the five-year studio-led programme at the Städelschule in Frankfurt, the critical interrogation of London's Goldsmiths or, for those further down the career path, the two-year residency at Amsterdam's Rijksakademie – such concentrated academicisation has also led to a wide range of projects seeking to sidestep, subvert or altogether evade the structures of the art school. Countless models have arisen and passed in bursts, often in the ripples of art-school city centres, with long-running alternatives like the independent school Maumaus in Lisbon, or the more community-oriented Open School East on England's southeast coast in Margate; the efforts shown here suggest different modes of occupying the existing structures of old, or creating new, separate spaces online.
---
Conditions
Croydon (London), UK
Founded 2018
1 year
30 participants
With students having to pay more and more for art education in the uk, but with teaching time and studio space both squeezed in recent years, art school is becoming increasingly unaffordable for many who don't want to look forward to years of debt. Founded by artists Matthew Noel-Tod and David Panos, Conditions is an independent studio residency programme committed to fostering the critical conversations between studio holders, and to support 'those engaged in culture from all disciplines and backgrounds, regardless of any prior qualification'. This has included visual artists with diverse practices as well as performers, glassmakers, fashion designers and writers interested in a broader critical discussion about their work. Turning the often-isolating experience of studio life back into an opportunity for critical engagement and mutual dialogue, Panos and Noel-Tod describe Conditions as 'intellectually engaged, while seeking to avoid unproductive or exclusionary academicism in art making, instead placing confidence in formal exploration in art'. Based in the Outer London borough of Croydon, Conditions runs its one-year programme in a studio building housing around 30 artists; the monthly fee offers participating artists studio space as well as a structured programme of talks, tutorials and workshops from each year's 'associates' and visiting speakers, who range from artists and writers to musicians, performers and curators, and have included Alice Channer, Cécile B. Evans, Yuri Pattison and Mark Leckey. A 'Conditions Lab' also offers vr and 3d printing facilities, and every year finishes with a group show for all participating artists. It's cheap – compared to mainstream art college – with fees barely a third of what students now pay for ba and ma courses in the uk, and with rates lower than many studio costs. Conditions is above all focused on questioning art as something which is still a material and social encounter, creating a platform for in-person dialogue and multidisciplinary discussions, and retaining an independent, responsive, artist-run attitude.
---
École Kourtrajmé
Montfermeil (Paris) and Marseille, France Madrid, Spain Dakar, Senegal, various locations in the Caribbean
Founded 2018
3–9 months
20–40 students
Four years ago the alternative film school École Kourtrajmé was launched by awardwinning director Ladj Ly in order to 'give those who have not had access to higher education schools a chance to acquire the means to bring their artistic intentions to life'. In 2018 the school opened its first site, in the Paris suburb of Montfermeil (where Ly filmed Les Misérables, 2019), offering young people from under-resourced communities free training in film and image professions – with no prior qualification requirements. Following the success of its Paris school (whose aim is to bring greater diversity to the film industry, and which has trained over 200 students to date), École Kourtrajmé expanded its efforts to Marseille in 2020 and Dakar in 2022, and is about to launch a training programme at a fourth school, running between Guadeloupe, Martinique and Guyana in September of this year. The school has three main objectives across its sites: to provide audiovisual, technical and artistic training; to help students develop their professional network; and to build students' confidence and sense of legitimacy. In 2022 that third objective was given a solid foundation when École Kourtrajmé achieved a capcert-certified status recognised by the French Accreditation Committee. The schools deliver courses in film writing, acting, postproduction, film music, serial writing, webseries and more, as well as offer followup sessions with alumni, which include workshops with industry professionals.
---
Institute for Postnatural Studies
Madrid, Spain / online
Founded 2020
5 months
30 participants
During the past two years, the Institute of Postnatural Studies has taken the form of talks, exhibitions and regular, self-contained six-week seminars, each a different view on, as the name implies, aspects of art and contemporary ecology. From virtual landscapes to hybrid bodies, the programme has incorporated regular guest speakers, such as Samaneh Moafi from Forensic Architecture leading a conversation around the concept of the Negative Commons, to Annie Sprinkle speaking about ecosex. Shifting to a more sustained schedule, the institute has this year launched its first year of a Postnatural Independent Programme, with intellectual heavyweights such as Karen Barad and Stacy Alaimo speaking alongside longtime collaborators like the American group the Institute for Queer Ecology, shaping modules on mapping multiple present-tenses beyond the human, delivering a five-month course of primarily online seminars, punctuated by two in-person events in Madrid.
---
MA Art and the Environment
Cork Archipelago, Ireland
Founded 2020
1 year
7–10 students
An inclusive BA in visual art has run on Sherkin, an island off the southwest coast of Ireland, for several years. Two years ago a newer ma began alongside it; while numerous art and ecology courses have sprung up over the past decade, the ma Art and Environment appears to take the implications of both those areas more thoroughly to devise a bottom-up approach, confronting these ideas in a location on the edge of the Atlantic where they might be more acutely observed. Largely based out of the Uillinn Arts Centre in the town of Skibbereen in West Cork, and combined with studio-led and virtual teaching, the course involves extensive travel and research among Sherkin, Cape Clear Island and Whiddy Island in the area's archipelago, and work with the area's community centres. Officially part of Technical University of Dublin's School of Creative Arts for certification, studio resources and staff, with teaching by artists like Mark Garry, Jesse Jones and David Beattie, the course develops from modules themed around 'mapping', 'sensing' and 'hacking' the environment, with workshops that have involved activities like working with islanders to develop a place-specific vocabulary that then informed virtual installations; another strand has focused on developing forms of augmented-reality rural activism.
---
School of the Damned
UK/online Founded 2014
1–2 years
14–102 participants
Set up as an artist-led free postgraduate programme in London with 14 participants, School of the Damned (SOTD) has since morphed into a freewheeling hybrid of meetings, video conference and chats, with 102 people taking part in this year's cohort across the uk and Europe. With a mixture of people working in art, film, performance, publishing and fashion, there is no set structure; with a focus on collaboration and consensus decision-making, each incoming year designs it anew. This year, set as its largest ever to increase accessibility, there are four subgroups that meet weekly, while a new group focusing on a special area of interest can be proposed and set up at any time. 'There is no pressure to attend every meeting to be a part of the collective,' they wrote in a communal statement, 'and people are free to step in and out as they please.' Running regular reading groups, crits and skill-sharing activities, the emphasis has been to ensure that activities take place beyond London, with an exhibition of work in progress in Birmingham School of Art, an exhibition hosted by West Art Collective in Manchester and a zine-making workshop in Moseley, outside Birmingham. 'Who knows what SOTD is but it works somehow! Utopian community vibes,' as they put it. What it will be can only evolve, as the previous cohort select the next cohort, with part of the application process to propose what School of the Damned should be.